HAVE YOU SEEN THIS MAN BEFORE? THE SMILEY ONE IN THE PICS WITH THE LONG SCRUFFY BEARD COVERED IN TATTOOS AND LATEX? WE THINK YOU HAVE! HIS NAME IS MICHAEL KAPLAN AND HE IS ALL OVER THE PLACE, LITERALLY! FROM BOSTON TO BARCELONA TO FORT LAUDERDALE TO HELSINKI. MICHAEL IS A FETISH FLIGHT ATTENDANT FROM THE STATES WHO LIVES AT 36.000 FEET IN THE AIR AND TRAVELS THE WORLD FOR FUN (AND HIS MONTHLY PAY CHECK OF COURSE). WE SAT DOWN WITH MICHAEL TO TALK ABOUT HIS WORK FOR MR. INTERNATIONAL RUBBER AND HIS INTERESTING TRIPS TO GRANDMA'S HOUSE.
The 23rd edition of Mr. International Rubber is being held on November 8, 9 and 10 at the Vic Theatre in Chicago. What kind of event is it?
"Like any international fetish competition it is really just a meeting of the minds. We get contestants from all over the world. Last year we had our first contestant from Japan and this year we are anticipating our first Mister Rubber from Brazil. The contest itself is held over two nights. Throughout the day we have a fetish vendor mart and a 'kink university'. We offer multiple classes including a 'rubber 1-0-1', newbies can try on rubber for the first time and in the middle of the vendor mart we have a play space where you can get tied up and experience some bondage. Overall I think Mr. International Rubber is more social and less cruisy than an event like International Mister Leather. We want to include as many people as possible. It might sound crazy but we even had people at our event that are allergic to latex, including one of our tally masters. She was counting votes backstage but couldn't touch any of the outfits because she would have landed up in the hospital (he laughs). If you can't make it to Chicago this year you should watch the live stream of the contest on our website, which is free of charge."
What is your role in Mr. International Rubber?
"I am the 'judges and tally master coordinator' for the contest. Over the span of a year my team and I compile a list of potential judges. Together with the CEO we decide who will be on the final list of seven. Last year we had an all-star judging panel which I was very psyched about."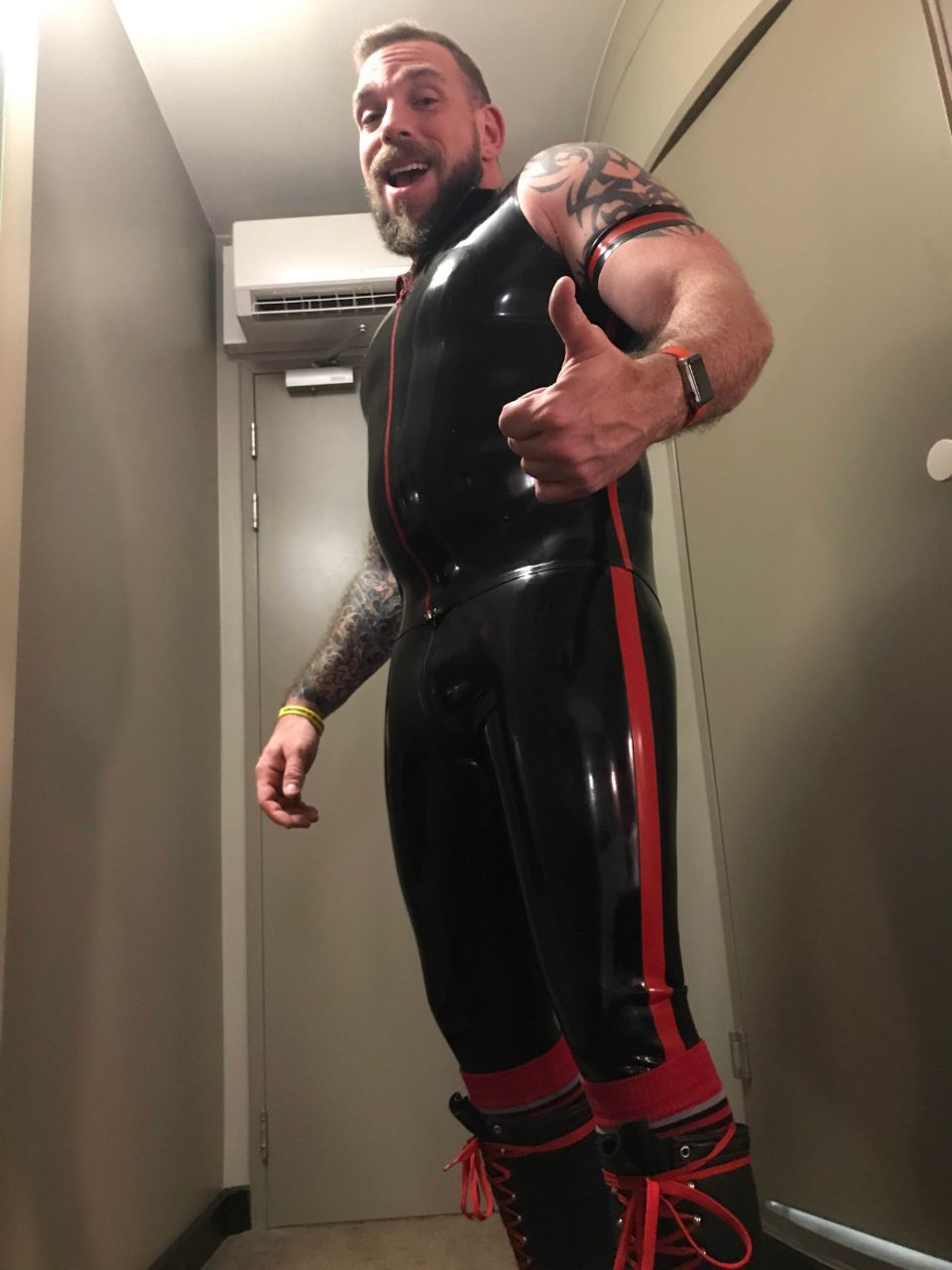 Who is your all-time favourite judge?
"I might get myself into trouble with this question (he laughs again). For me that would definitely be Sam Brinton. They (editor's note: Sam prefers to be called they/them instead of he/she/his/her) are a fem queer person who runs a part of the Trevor Project which helps homeless LGBT kids. Sam is focused on ending conversion therapy in all fifty states and wants to ban it at state level. This means they go to each state to ask them to pass bills that outlaw this inhumane practice. Sam is an amazing and inspiring person with a great personality. Getting them to judge for us was a dream come true!"
Let's get a little bit more personal. How did you discover that you liked fetish?
"During trips to grandma's house (he chuckles). I grew up in the northern part of Chicago. Most of my relatives lived in North-West Indiana. To get there we had to drive through downtown Chicago. Every once in a while – as we were driving to visit grandma – we passed by the Congress Hotel and there would be these biker guys with motor cycles hanging out in front of the building. I must have been 6 or 7 when I saw them for the first time and way too young to understand what was going on. I would always look out the window waiting to see these men dressed in leather and spotting them felt incredible. When I was around 10 years old I realised that those bikers were there every Memorial Day weekend. And some years later I figured out that they were attending the International Mister Leather event that took place at the Congress Hotel. It was very early on indoctrination. I eventually visited my first International Mister Leather in 2013 and I have gone almost every year since. It was an eye opening experience for me and loads of fun."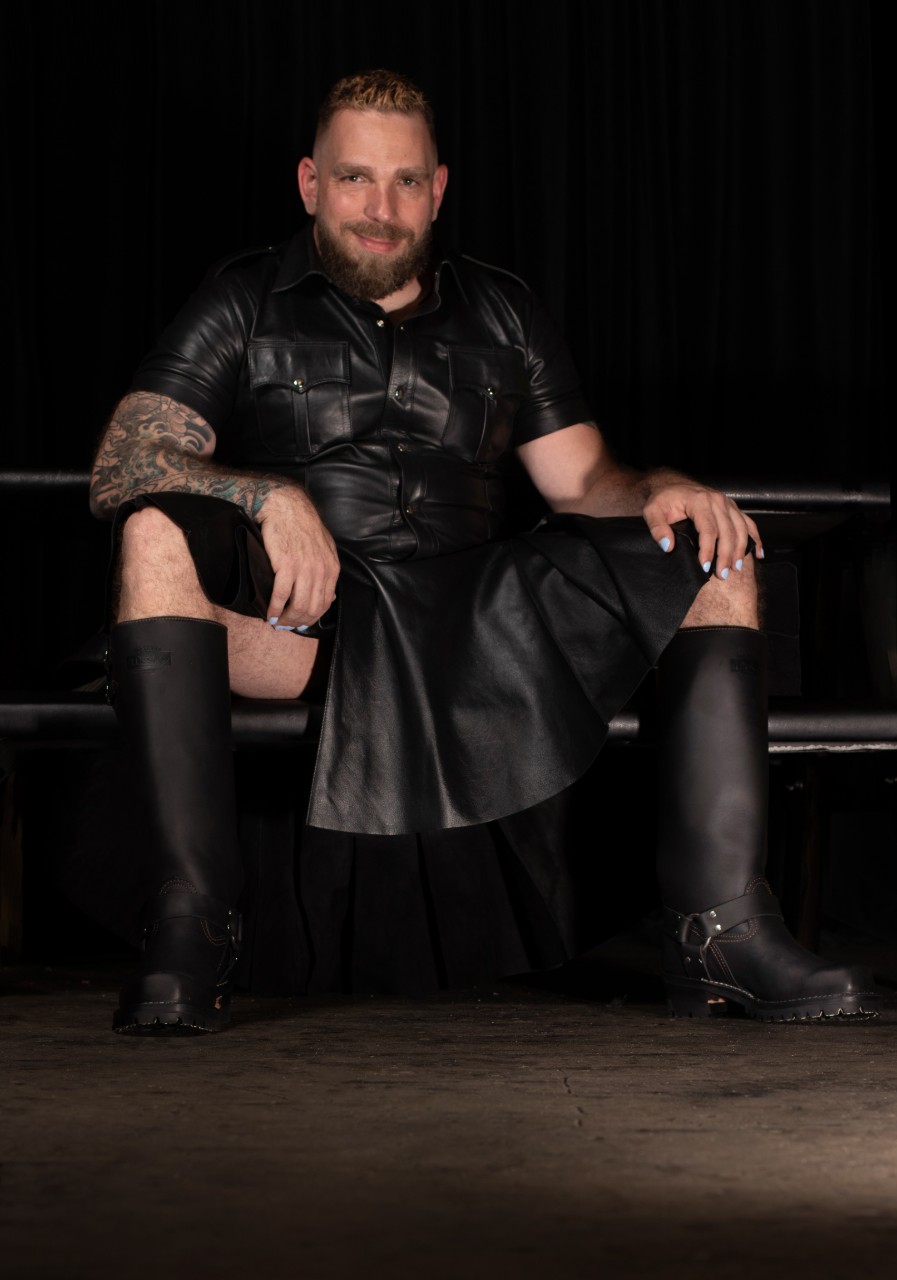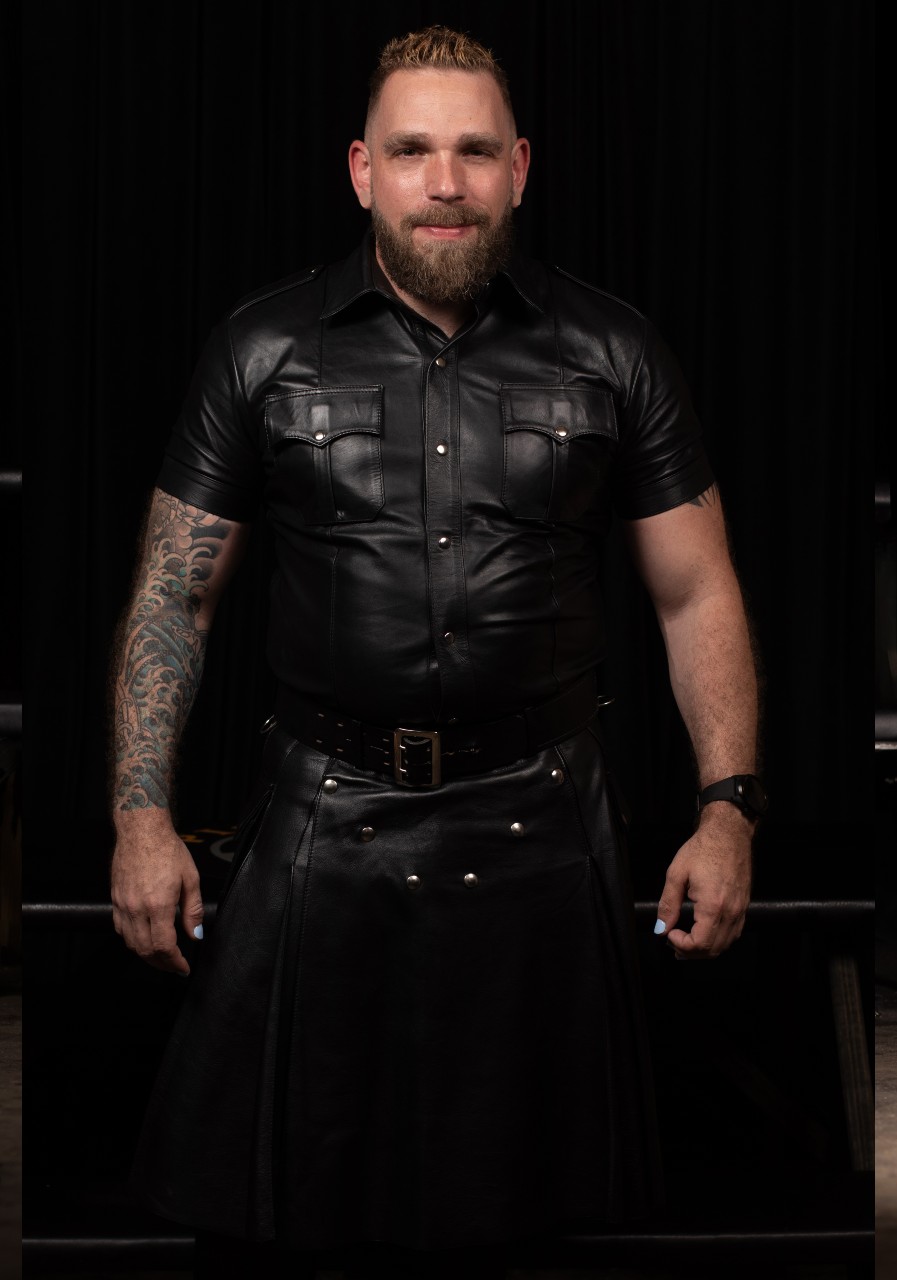 You attend a lot of fetish events in the US and in Europe. Are the scenes very different from one another?
"The fetish scene in Europe is still very segregated in my opinion. Contests are often held in male only spaces. They don't allow women in their bars. Whereas here in the United States that is 100% taboo. We hold our events in leather bars that are open to the public: straight, gay, trans… I can think of maybe one male only bar in the entire country – not counting bath houses. This year in Helsinki they held the Mr. Fetish Finland contest for the first time in a place that was open to all genders. It was a huge thing for them and it went down very well. The venue was packed. But I have noticed that organising events in male only spaces is generally accepted in Europe. In the US that would be totally unacceptable."
In closing: what are your favourite fetish cities? Do you have a top three for us?
"Let me start by saying that I can't include Berlin because I haven't been there yet unfortunately. Definitely Antwerp because I have never had more filthy sex than at Darklands (editor's note: Darklands is the indoor fetish festival held during Leather & Fetish Pride Belgium) and I have to include Barcelona because I have a thing for sexy Latin men. And finally I would have to say Manchester. The Manchester Rubber Weekend takes all the stress out of going to a fetish event. The community makes you feel incredibly welcome and at home. And there is something to do for everyone from art auctions to circuit parties. It is nearly impossible not to find something you like to do during that weekend."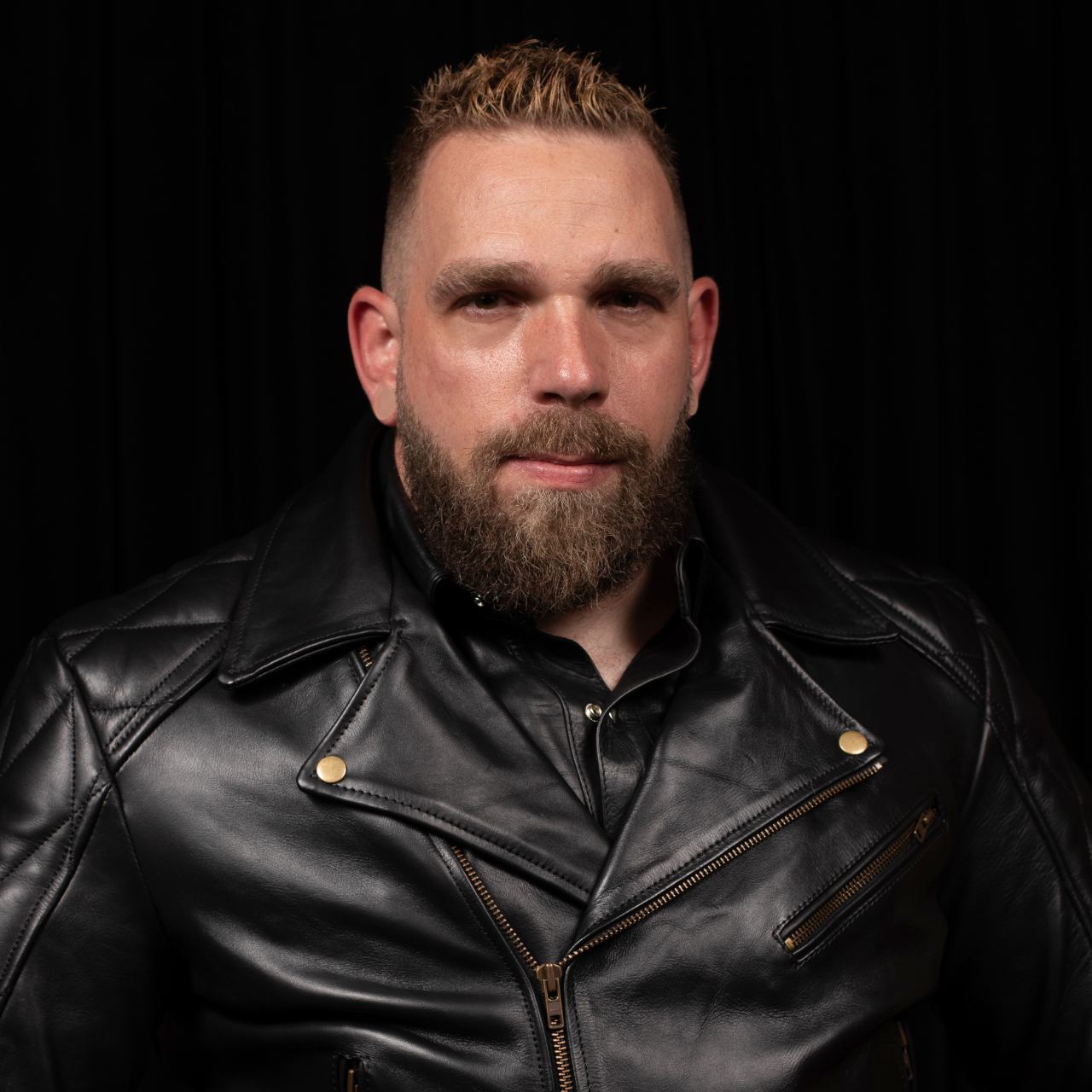 Want to know more about Mr. International Rubber in Chicago?
Go to:  mirubber.com
Follow Michael's adventures around the globe @rykerinflight on Instagram and make sure to invite him to lunch when he's visiting your hometown, which might be sooner than later!