ONLY FANS FRIDAY
Followers: 300-350
Posts: 38 videos, 55 photos.
Position: Dom/Sub
Cost: $12.99 USD
What can people expect from your Only Fans?
My Only Fans is full of gear, from tight leather to shiny rubber. It's totally kink-focused and you can expect both Master and slave content, hot role-playing fantasies, BDSM, and much more.
For me, fetish is really important. I am an active member of the kink community and have been exploring my own fetishes within the scene for some time. I've got very familiar with the inside of a dungeon! One of the reasons I decided to create an Only Fans was the pure frustration of not finding new and varied kinky content easily. I realized I'm not alone in this. I know what people like, and I ensure it is reflected in my content. Although my account is relatively new, I continuously add new content daily, and being in the top 1% of creators shows me it's been very well received!
What has been your hottest / most intense moment?
Since creating my account, I have collaborated with many great performers. However, a fan favorite was my recent video, where I explored the role of a slave with a giant muscled 6ft3' leather Master.
The scene took place in my BDSM dungeon, where we were both fully geared; I in tight shiny latex and him, head to toe, in black Leather. The video is packed with bootlicking, body contact, trampling, restraints and whips. I endured extreme face-fucking, brutal face-sitting, lots of body worship and being mercilessly whipped into submission. Definitely an intense scene but very fun to film!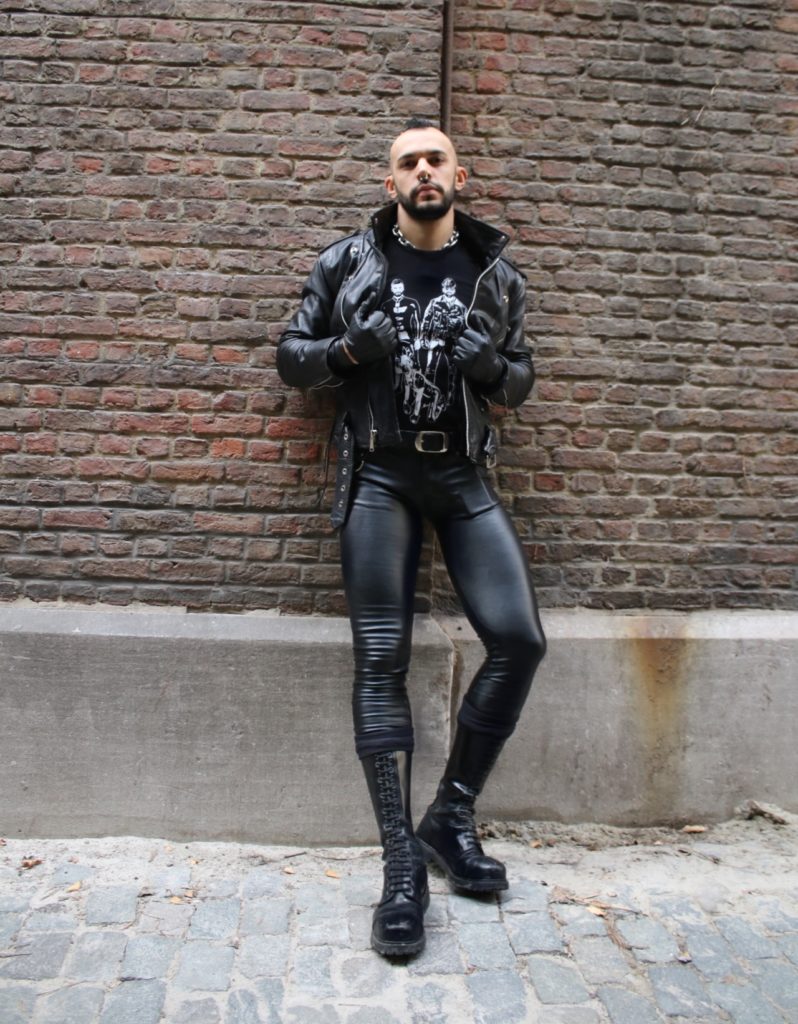 What do you do in your personal life and why did you start Only Fans?
My background is primarily working within a creative marketing role for tech giants, specializing specifically in increasing the performance of digital advertising campaigns. At the beginning of this year, I decided to take a sabbatical. However, 'Miss Rona' quickly put a stop to the travel plans I had made. Left with so much free time and (as mentioned earlier) frustrated at not finding good kink content online; I decided to create my Only Fans. I am very grateful it's been such a huge success.
If you could shoot your next Only Fans video at any location in the world, and with anyone – where and with who would it be?
I'd probably go back to Berlin's most notorious nightclub, Berghain… I like it when there's an audience! With who? I'd have to say, with a Leathered-up Graham Norton because I'm sure he would give the crowd a good show. After all, who doesn't love a man fully geared up with a sense of humor?!