Amsterdam Sportswear Weekend
25mayAll Day28Amsterdam Sportswear Weekend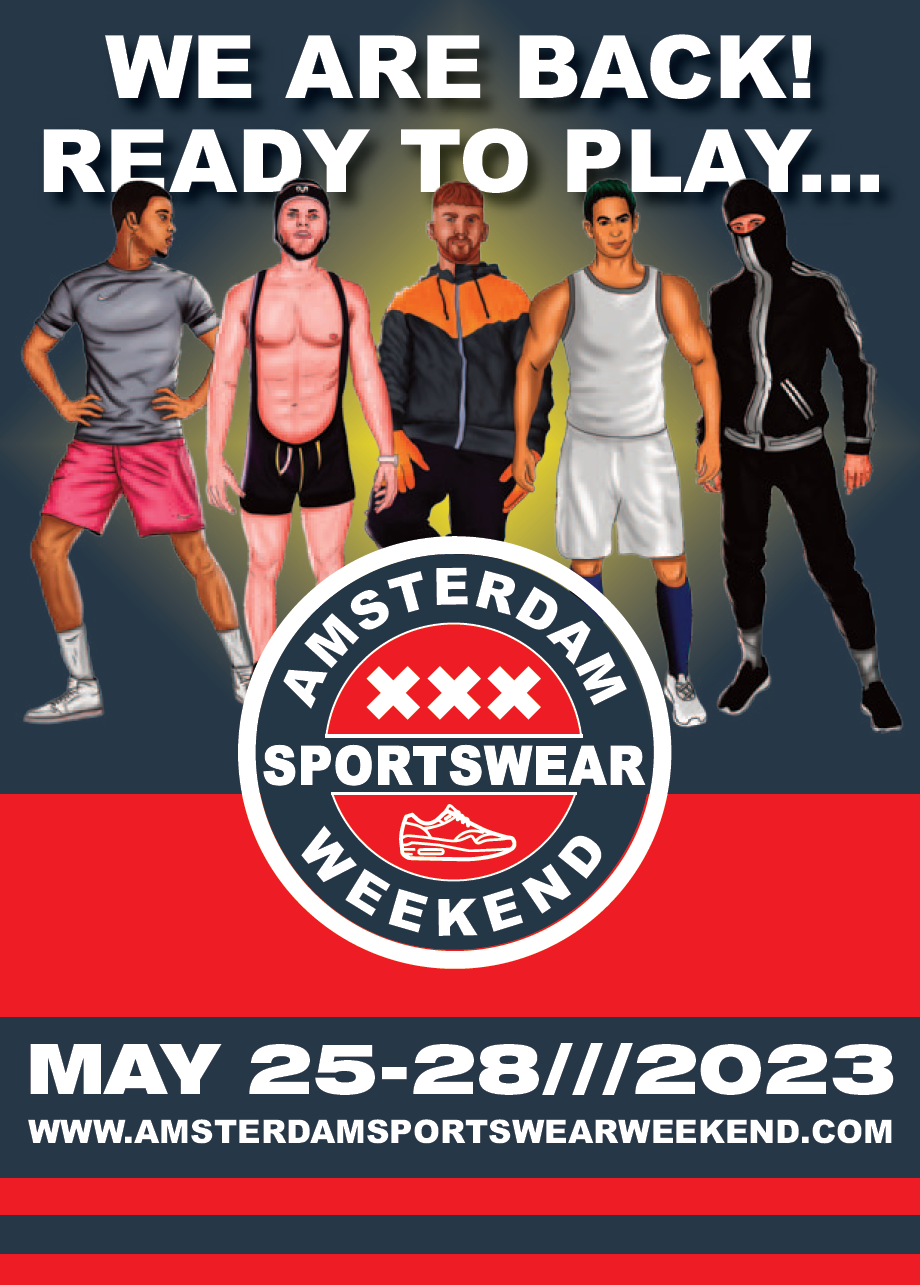 Event Details
About
Amsterdam Sportswear Weekend is back for the 4th year this May.  Over the long bank holiday, Amsterdam is being taken over with sportswear enthusiasts, fashionistas, and fetishists looking for some hard action. Expect the city to become the playing field (pun intended) for all things sportswear – welcoming all people from the LGBTQ+ community to partake in a weekend of activities. From a shopping route and discounts on a selection of products, to an art exposition, parties, games and drinks. 
Highlights: Don't miss out on the Mister B sports collection fashion show at Prik!
What to wear
Out & about: Dutch weather is unpredictable so you'll want at least one look consisting of layers that you can take on/off as your out and about. Keep it sportswear classic with a black tracksuit pants and jacket. Pair it with a white sleeveless mesh shirt and some Sk8erboy socks and jock and you're ready to head out.
In the club: There'll be plenty of opportunities for you to strip down this weekend so you'll want a sexy 'less-is-more' look too. Start with an attention-grabbing Nasty Pig jockstrap and some sport socks in a matching colour. Over the jock, wear some grey sweatpants shorts (an absolute asset-enhancer for all body types!) and finish the look off with a baseball cap. 
Time

may 25 (Thursday) - 28 (Sunday)