Written by Frederik A.K.A Toytoture 
In the last couple of months fisting seems to have become the kink to be in. As hot as all the porn on the internet of hardcore punching, elbow deep exploring and double fisting is, it should always just be an inspiration and never a benchmark. Every ass and hand is different, everybody makes different progress. This article focuses on the necessary tools to make the journey to hand balling heaven most successful, safe and pleasurable.
Working Up to a Fist
For this article, fisting is defined as the bottom's sphincter closing around the top's wrist. The sphincter is a muscle which physiologically is wired to open only up when there is pressure from the inside, clench when something is pushing in from the outside and will hardly ever open up more than 4 cm in diameter. However like every other muscle, it needs to be trained and stretched. And like with every other muscle this training should progress slowly and carefully in order to avoid injuries. For training, the anal toys should be tapered, not too steep in order not to run into depth problems and not too blunt. Instead of getting one big tapered toy, getting several which each increase about 1 cm in diameter is wise so every few weeks there is the feeling of success when "conquering" a new toy. The stretching should not only be done with dildo-shaped toys. While they can train the sphincter to stretch, getting ready for a fist is also the training of intentionally relax the sphincter when a conical shaped object wants to enter the anus and opening up again to let it out. The best way to train a sphincter both mentally and physically is gently "fucking" with a tapered plug. Because the training already puts so much stress on the sphincter, the toy should not be textured. Once a 7.5 cm diameter plugs fit – the threshold for taking most medium sizes fists – moving on to a hand-shaped plug is a good idea to accustom the sphincter with the texture of fingers. Plugs are also not only great for training to take a fist, but also to pre-stretch the sphincter before a scene, especially when new to fisting and suffering from "performance anxiety".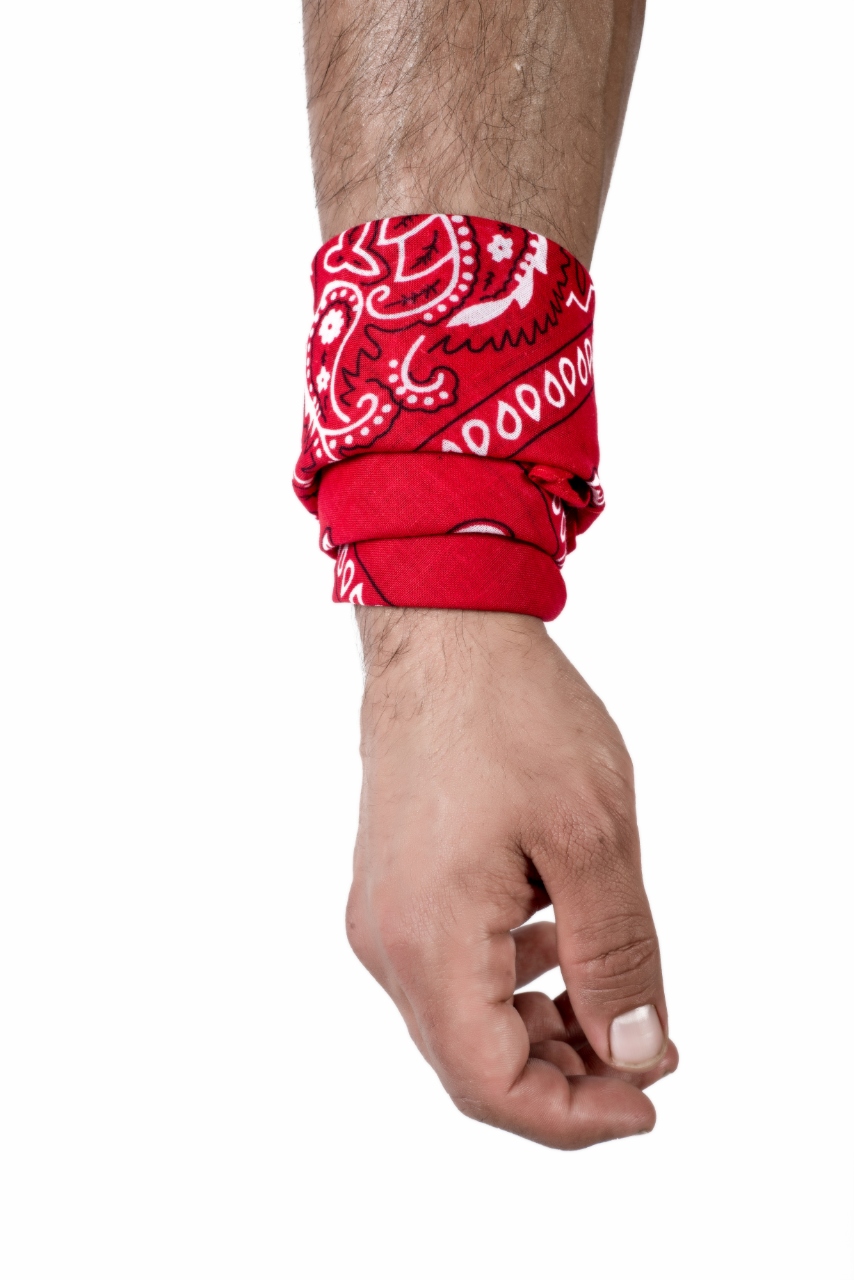 Getting Neat and Clean
The basis of most good fist scenes is a properly cleaned out ass, is not to prevent bad odors but feces can irritate the sphincter, tiring it out quickly. For fisting the clean out has to go deeper than when preparing for getting fucked because the fist enters the rectum deeper and the motions triggers the evacuation reflex stronger. Because of that douche bulbs are not really useful for fisting preparation. In order to get enough water inside the bowel six to ten full bulbs are needed, depending on the capacity. And since the pressure of the water entering the ass is quite low, it is hard to get it inside the colon. For fisting, a shower shot is the douche tool to get. There are a lot of different nozzles out there: Longer or shorter, made out of metal, plastic or silicone, with valve or without. There are two different types of water exits: Either one big hole or several small ones around the top. While the ones with the many small holes spray a larger area instead of "just" flooding the rectum, the small, pointy water jets can irritate the mucosa of the rectum. The ones with the big hole are gentler and allow for more water to enter the rectum at the same amount of time. Finding the right nozzle can take some purchases. But luckily there are not so expensive and finding the perfect nozzle is worth the investment. As important a good clean out is, it is also important to be mature and professional about when a scene turns dirty. If it is only a little bit, most tops will carry on fisting. If it gets too much, drama is most inappropriate. The top should tell the bottom calmly that he got a little bit unclean, clean the butt with paper towels and send him to clean out a bit more.
Fisting Essentials
One of the basic rules of fisting is "The more lube, the better." Because of that there is probably no other topic fisters talk more about than lube. Just like finding the perfect douching tools, finding the ideal lube or combination of different lubes will take some trying out. Usually different lubes work for different situations. It is not uncommon to use a different lube when playing with oneself than when getting fisted.
There are two kinds of lube available: premixed and powders. The powder ones are popular because you can create large quantities of lube while they take up little storage space. Some fisters even add essential oils for soothing or light numbing to improve the fist experience. Beware; these oils can damage latex gloves, condoms and rubber toys. To turn the powder into lube, mix powder with warm water until the lube has the desired consistency. The mixing can be done manually with a protein drink shaker though getting a smooth, lump free mixture takes some time and work. The best way to prepare the lube is using a blender. The lube's powder is basically long molecule chains which unfold in water and are the source of the characteristic strings of most powder based lubes. The blades of a blender can cut them up, making the lube handling easier. There are a number of different powder lube options out there, the most popular and traditional one being JLube. However, JLube is not the best choice. Besides one of the ingredients being polyethylene glycol which has a very hypothetical potential of being a carcinogen and neurotoxin, the powder consists 75% out of sucrose as a dispersing agent. Sucrose basically being sugar can have some nasty effects inside the rectum. First, sugar has a hyper tonic effect leading to water being drawn into the bowel and ultimately triggering the evacuation reflex which can lead to becoming unclean more quickly. The sugar can also provide nutrition for bacteria which are not supposed to grow that much inside the rectum causing all kinds of problems like mold or fungus infections. Since JLube has no preservatives, it will go bad quickly. So after usage it should be frozen or thrown away. So due to all these facts, getting a powder designed for sexual fisting is better. Fist Powder has been getting great reviews and it is sold in small sachets which is great for traveling.
Premixed lubes come in different varieties: Water-base, silicone, or hybrid. There are special fisting lubes out the like the ones from Mister B. Usually they are slicker than standard lube to form a gliding coat around the fist. Most of the special fist lubes come in three different varieties: Normal, extreme or soothing and hot or warm. The extreme or soothing ones have calming and cooling extracts like clove added. They can help to relax the sphincter and take a fist longer. Another product to help opening up more easily are relaxation sprays which are highly concentrated relaxation agents like clove, sage or chamomile. The warming effect of hot lubes is achieved through agents like menthol. The warm feeling helps to relax but most agents also irritate the sensible mucosa so this kind of lube is better used for experienced players who can already relax more easily. The third category of lubes are oil-based ones like Crisco. They glide really well, but the buttery smell is not everybody's taste and the oil will damage latex gloves, condoms and rubber toys. All premixed lube should either be bought in buckets or squeeze bottles. Handling a pump bottle with lubey hands is just a pain in the ass. Whatever lube is used, for safer sex reasons every player in a scene should have his own lube bottle or bucket.
All hands entering a rectum should be covered by gloves. This does not only prevent the transmission of STDs like Hepatitis, but also to a certain degree smooths not perfectly filed finger nail and makes post-play cleaning easier. Best for fisting are disposable rubber gloves. When wearing the right size, they fit wrinkle free which reduces friction. For people with latex allergies nitrile gloves are a good alternative. But since they do not fit as snug as latex ones, they wrinkle more easily.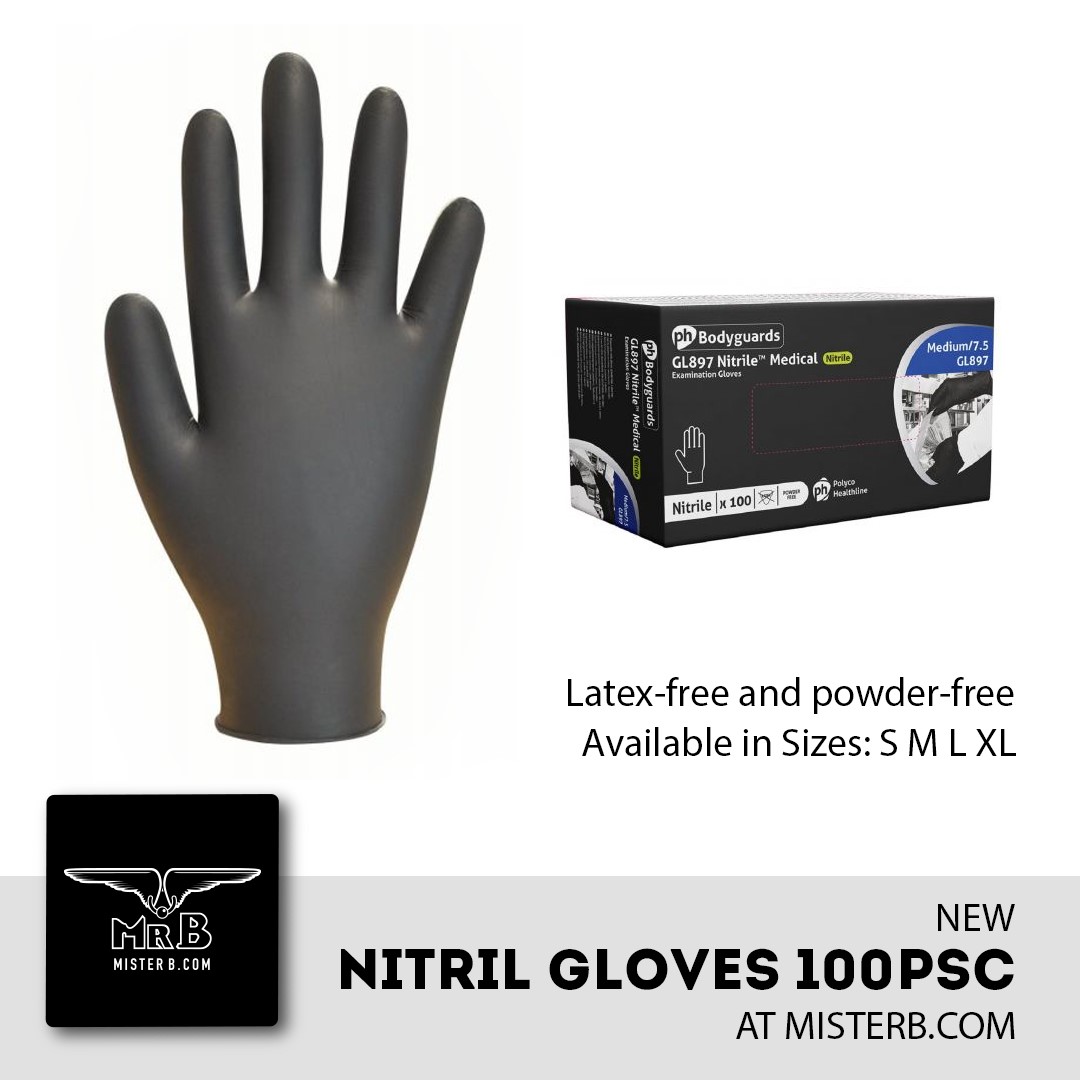 Play Furniture and Fetish Gear
A sling is probably the most iconic piece of play furniture when it comes to fisting. In it the bottom can lie down comfortably and relax completely. This is important particularly in long scenes where the doggy position can become exhausting. Slings are made out of many materials like leather, canvas or rubber. Rubber is probably the best one for fisting because it can be cleaned the easiest. Since a sling requires a lot of space and a ceiling which can support large weight, a good alternative especially on the road are travel slings. They look like a large slingshot, are made out of leather or neoprene and are designed to help keeping the legs up when lying on the back.
When playing inside a bed, Fetish Pads are a useful piece of "furniture". Soaking up all leaking lube, they make fisting less messy. They are also great to put under the sling and can get thrown away before the bottom leaves the sling to prevent slipping.
An unusual piece of furniture when it comes to fisting is a rim chair. Through the upright position the sphincter and bowel relax which makes self-play easier. This relaxed state is also useful during clean out. Simply put the rim chair inside the bath tub or shower, take a seat and start cleaning out.
As hot as fetish gear during sex is, especially when being new to fisting, less is more. Stretchy materials like rubber or a tightly laced pair of leather chaps will apply pressure to the bowel, making it harder to open up. Jockstraps, a harness, socks and boots or sneakers are a good and practical outfit which can gradually be expended over time.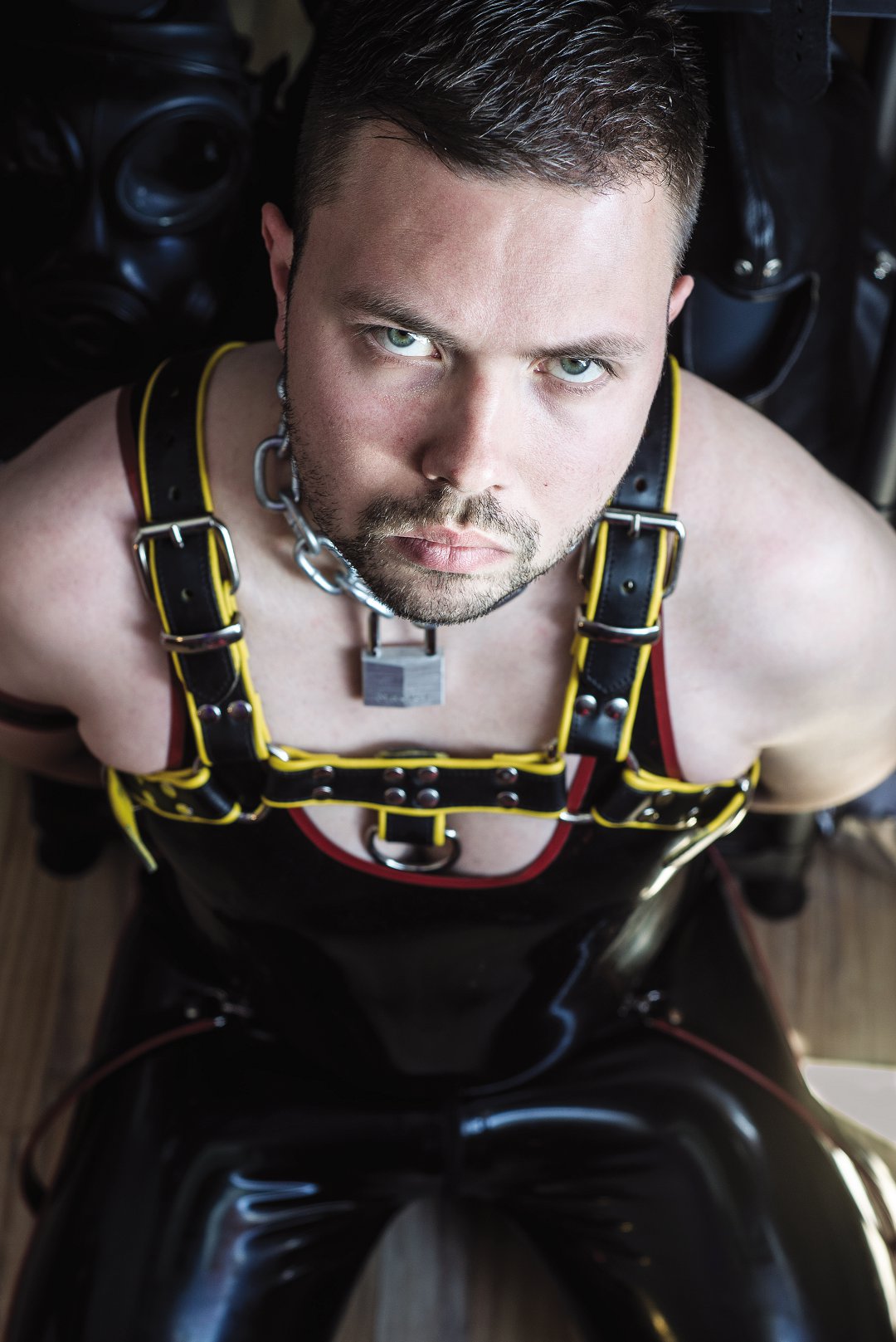 WHO IS FREDERIK?
Frederik discovered his passion for kink quite early in his life. Living in the scarcely populated northern German provinces for most of his life has not stopped him to explore Leather, Rubber, Fisting and BDSM.
Being a toy collector and user as well as a masochistic switchy sub at heart he started ToyTorture.com in 2012. The websites focuses on reviewing the best BDSM toys for gays and talking about play and kink from his perspective. Following his motto "Perverting the world one kinkster at a time" he is giving speeches and demos on BDSM. He is also a member of the Chicago Hellfire Club and the Quälgeist e.V. to support organizations which foster a welcoming and open environment for kinksters.
If you want to keep up with him and his kinky life follow him on Twitter @ToyTorture.