A few years ago I took the first steps towards moving from Copenhagen to Amsterdam and, among other things, explore the world of kink and fetish.  But I do wonder.  What did I miss out on in Copenhagen? Is there no fetish scene, as I so stubbornly believed, or did I merely just not know where to look?  I've asked my friend and fellow fetish aficionado Thomas Bolvig, who lives and works in Copenhagen and organizes the Copenhagen Fetish Men events, about the fetish atmosphere in the capital of the happiest people in the world.
So, Thomas: is Copenhagen welcoming towards fetish?
Danish People are friendly in general, but they can be difficult to approach. It's not in our culture to speak with people we don't know, or to stand out in a crowd. What I'm trying to do as the organizer of the Fetish Social events in Copenhagen Fetish Men is to change that culture.
A person of fetish, who wants to live it out and be open about it, needs to have the mentality of a rock star: to not care about what others may think.
Would you say that it's working? Is the culture changing?
Well, the main agenda behind the organization is to make fetish guys in Copenhagen feel good about whatever fetish they might have, and create opportunities to meet other guys in socially including atmospheres – regardless of the level of experience.
The fetish guys in Copenhagen have shown an incredible support, and the monthly Fetish Socials are always busy. The local AIDS Foundation is supporting the Fetish Socials, and that also creates a wonderful platform to have conversations about relationships, HIV, Hepatitis, chemsex and other topics that are important for a healthy life in the fetish scene. So yeah, I do see a change.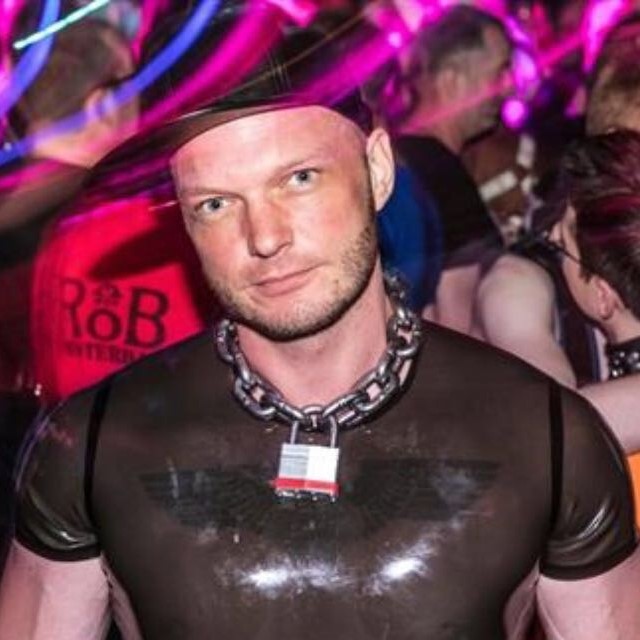 I still haven't had the honor of visiting one of your gatherings yet, but I definitely have to. What else would you recommend visitors to check out?
Copenhagen has a buzzing gay scene; there are several bars and small clubs. But my warmest recommendation would be to visit SLM Copenhagen, which is Scandinavia's largest fetish club with a wide variety of events throughout the year.
SO I'M VERY HAPPY I HAD THIS CHAT WITH THOMAS. NOW I DEFINITELY WANT TO BRING MY GEAR WITH ME WHEN I VISIT COPENHAGEN!

Welcome to Homoware Copenhagen
Welcome to Homoware the Copenhagen Mister B Concept store. Copenhagen is growing slowly into the Fetish Capital of Scandinavia. The Boys from Homoware are all players in the Copenhagen Gay fetish scene and truly know the products they sell. The Mister B part of the Range is Leather, Rubber, Neoprene, Urban and a large range of high quality toys.
The Kinky Danes
With the largest gay Fetish Club in Scandianvia (SLM) and the Mister B Concept store Homoware Copenhagen is really entering the Fetish Scene in Europe. The store is Located in the heart of old Copenhagen with a lot of cosy stores and cafés all around the small Copenhagen Gay- borhood.
Old boy in fetish gear
Homoware started as a webshop back in 2000 and is one of the oldest still existing webshops in Denmark. However as the company grew up they became more and more kinky and in 2015 the Boys opened there first physical store. Today the boys are helping residents from Copenhagen and a lot of tourist to fulfill their needs whether they want some new gear or toys, or just need to find the right bar for the night. And the boys always offer a cup of fresh coffee.