The summer of 2019 has been one for the books. In July I married the sweetest man on earth, and after that, I immersed myself in a chain of festivals and festivities. Pride month(s), Burning Man, from Spanish deserts to German rural villages: I was happy everywhere, singing and drinking, dancing and flirting the nights away, all with the best friends one could wish for. Not to mention the fact that this October it will be my big 30, and that for every edition of WINGS I get to write articles and columns for you guys…no, Thijs Fransen has very little reason to complain!
After this intense rush of impressions and emotions of late however, I notice my mind wandering off increasingly often to about a decade ago, when I was 18 and had just come out of the closet…I try to redirect my thoughts, back to the cocktails and fireworks of the past summer, but my mind…has a mind of its own: 'thou shalt contemplate, Fransen!'
I fumble a bit with my shiny wedding ring and decide that it might actually be a good thing to dwell for a bit on those almost 11 years of being openly gay. Because let me tell you: as fabulous as my life nowadays may seem from the above, it has definitely not always been that way!
So, I came out when I turned 18, with actually no doubt whatsoever in all those years before, that I was attracted to men: I was basically in love already with the male midwife helping to bring me into this world, and this preference never changed. I was an only child at home and we spoke very openly about everything, but the 'G' word was something I kept on avoiding whenever I could for a long time.
I was also completely convinced that nobody noticed anything (gay) about me, even though I had been caught in the act of printing out internet porn images a couple of times. But didn't we all do such things at some point though? In my case: a super slow dial-up connection, a printer processing about 0,01 mm paper per hour, of course also with a setting put incorrectly, having your favorite porn actor print-out fade from pink to yellow to purple…paper sheets drenched in toner ink, cartridge empty, daddy angry…the works.
Anyways, I had decided that I was going to come out on a certain night, about a week after graduating from secondary school. Like on any other evening, my parents had made dinner and we were sitting around the table. I was taking a deep breath to get attention for what I was going to say, when my dad went ahead of me. 'Son, we have to tell you something: your mom and I are going to have a divorce.' There was a silence, a very long silence. I had still mentioned 'I'm gay,' but this landed nowhere. A few days later I was out on the street, looking for a room, as we all 3 had to leave the house we lived in.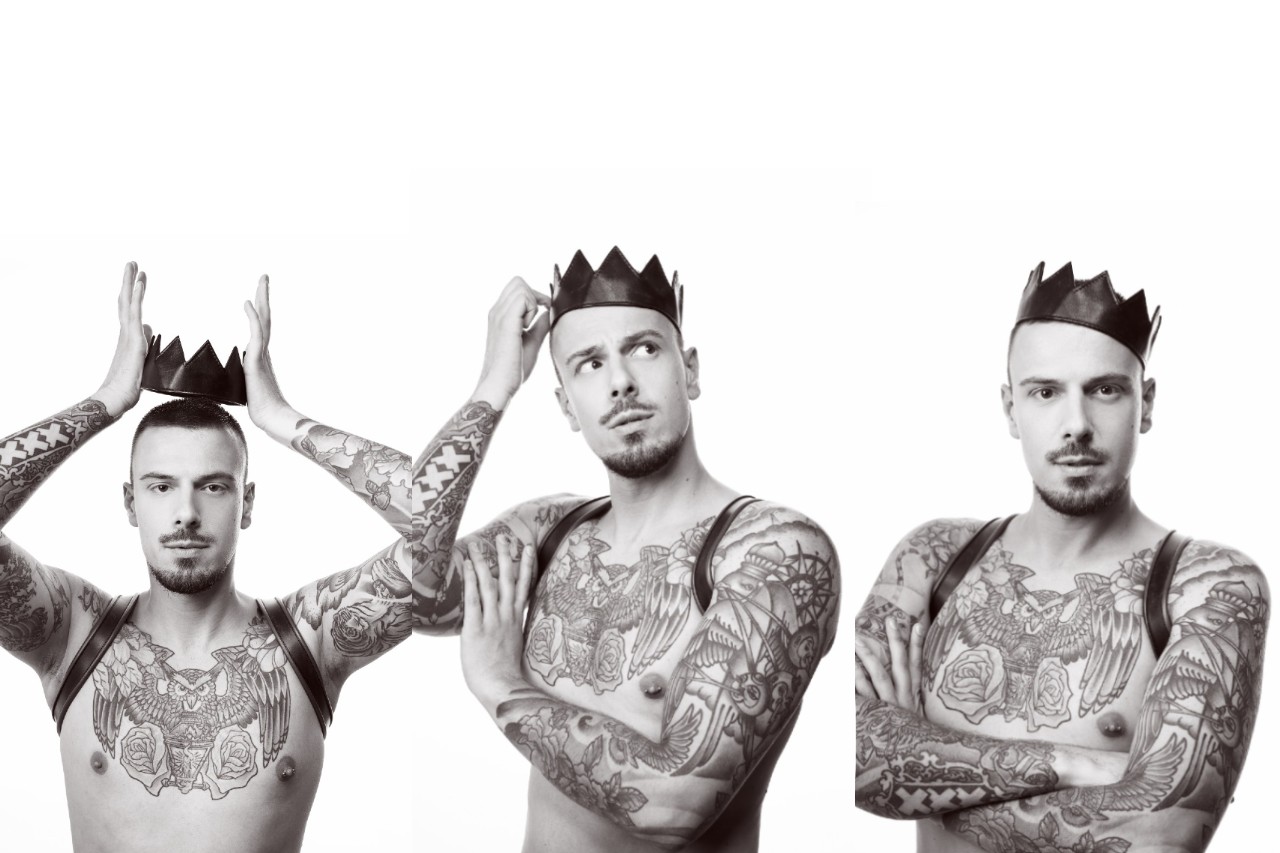 Fortunately it was all up from here, but can you imagine the shock, when the unit you considered your family for your entire life, suddenly falls apart, leaving you forced to continue on your own from there on out.
And indeed: starting a life of my own, basically from scratch, turned out not to be easy at all! I did have a boyfriend for a while with whom I lived together, which meant a room over my head for some time, but this didn't work out. I decided to end the relationship and was able to get a room in a (student) house, together with some childhood friends. It was a small room in an anti-squat building and I was moonlighting in a cheese shop for a living. I got myself a smartphone (good old 3GS), installed Grindr and as such got a bit closer to the 'fire' of going out and dating. What I did and what I had perhaps wasn't all that much, but it was all mine and mine alone, and I was very proud of it!
After about 6 months I decided to become a nurse; it was crisis and staff shortages in  healthcare were enormous. Through an open application I started training at one of Amsterdam's larger hospitals, and was therefore allowed a spot in the 'nurse's flat'. This marked the beginning of a period of lots of not only irregular shifts but also irregular partying. On one of the departments I met Dennis, my big brother from another mother and together we caused mayhem all across town. It was during this time that I discovered more and more who I really was, and what made me happy.
By going out more frequently in the gay scene of Amsterdam, I also got to know more and more people. A funny (and somewhat ironic?) example of this: I was going to meet one of my first Grindr dates in a pub. When he showed up, he turned out to be some 70+ years older than his profile had led me to believe. I ended this date quite quickly, but did keep hanging at the bar with my phone. I then got approached by a cute guy who was there with friends and a new contact was born.
It felt as if I got kind of inducted into things by older, more experienced guys. I was taken into the world of safe sex, consent, fetish, ànd…my first time in the Mister B shop, where I bought my very first harness, of which I'm very proud to this day! There was a strong sense of these people caring about my well-being, trying to make sure I wouldn't do things I'd regret later on. Looking on this period in my life, I realise how very important this 'gay' kind of 'coaching' has been!
It is also thanks to all these people that I was standing at the altar this past July, saying "I DO" to my now-husband, with all my loved ones standing behind me.
Even though at the beginning of this story I didn't seem to want to go back to those difficult times of then: never forget where you came from! The relationship I now have with my parents is enough for me to live by happily, and that is enough.
Your role within our community is likely to change as you get older and with that, a lot of good can be done to those who just appeared 'on the scene'. So, if you are ever hanging out in a bar with your friends, and you notice an insecure bloke walking around, hiding behind his smartphone, Grindr-ing and all, buy him a beer and have a chat.  Chances are high that it/you will be a life-changer.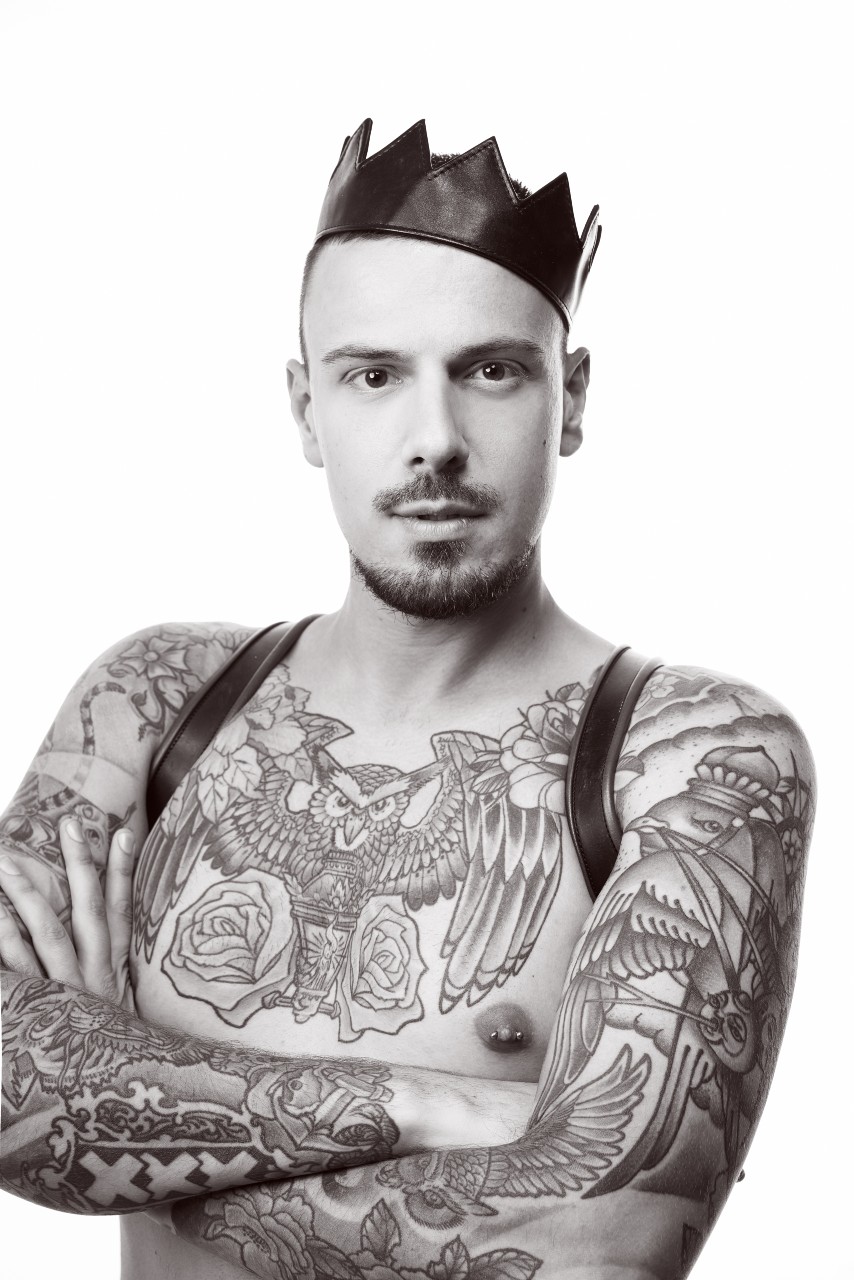 Thijs Fransen (born '89) studied at the University of the Arts in Utrecht (writing or performance) and is now a specialist nurse in emergency care, with gay health as an extra area of attention. Once started as a condom-tearing model at Mister B, he writes, cares and feasts himself through the city and through life.