If you are #thirsty then Zürich is the place for you. The largest city in Switzerland has over 1200 drinking fountains. There is one on almost every street corner. If that is not enough to quench your thirst, we suggest you pop over to one of the parties and gay hot spots highlighted in this instalment of Close Up. To quote Katy Perry 'Swiss, Swiss, bish' and keep on reading!
Male Party
Male Party is spreading its wings. Have you been to the Cologne edition? Then do yourself a big favour and check out Male Party Zürich as well. It is slightly smaller than its big German brother but it has a familiar and friendly vibe that regular guests have come to love. Sexy gogo's, great lighting and amazing music are included. The party is held multiple times a year and features the best DJ's from across the world like David Leroy, Max del Principe and GSP.
#alwaysgoodtoknow: t-shirts are taken off quite quickly at Male Party Zürich, which means the guests feel welcome, comfortable and at home. That also explains why most of them keep dancing till the end at 7 am and continue to do so at the after party that goes on till 1 pm. And if you need to catch your flight afterwards, you are in luck, since the airport is right around the corner!
Check www.male-party.com/zurich for upcoming dates, tickets and line-ups.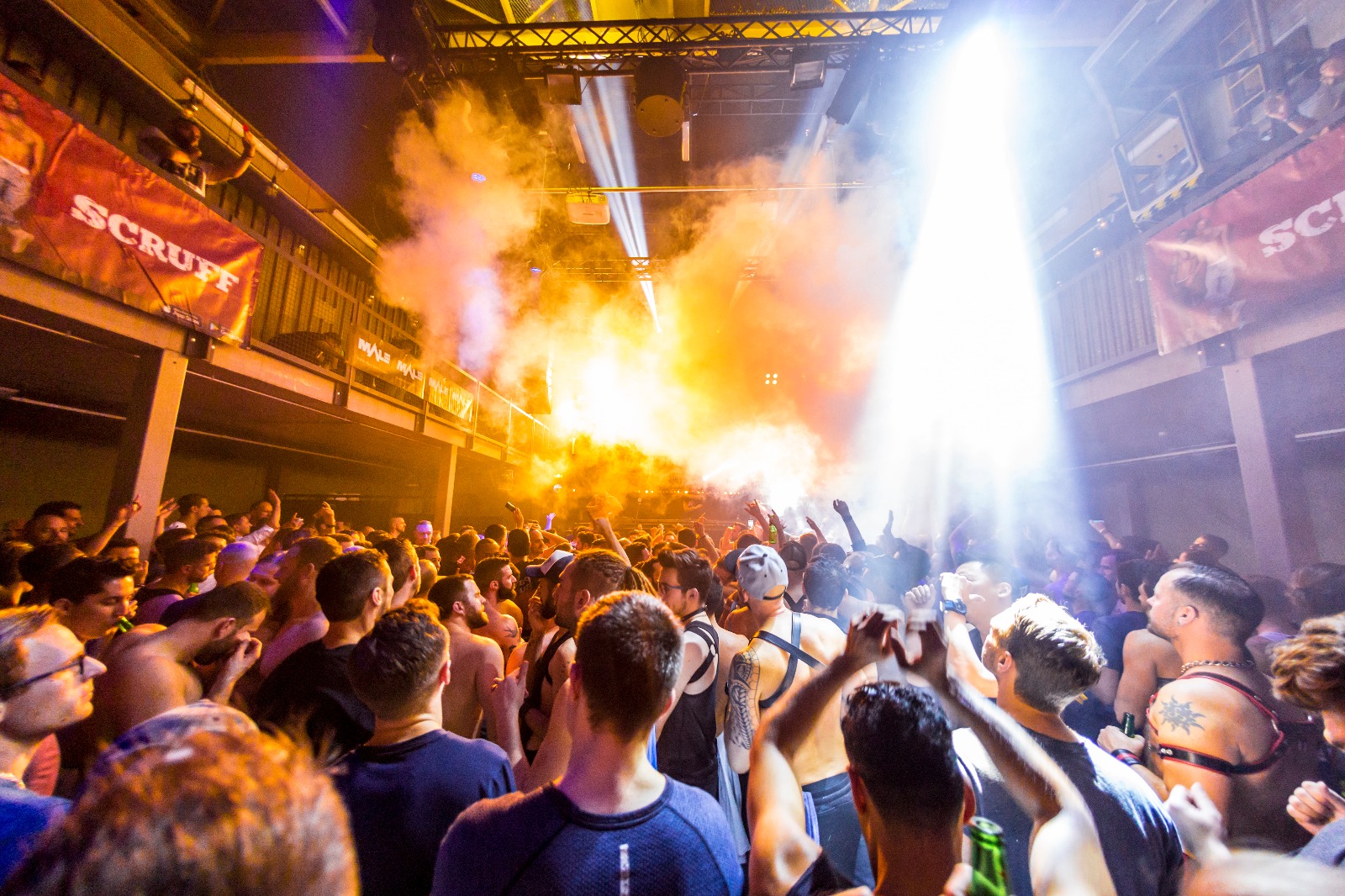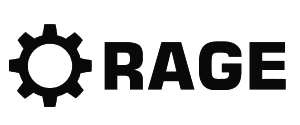 Rage Club
Rage Club is a gay cruising club in Schlieren (near Zürich) with two bars, darkrooms, cabins and a fetish club spread over three floors. You can expect to hear trance, techno, progressive and house coming from the speakers, but there is no dancing going on, since this club is all about cruising and fucking. You can dress the way you like in Sector A and B aka the cellar and the ground floor. On the first floor you will find Sector C, the fetish club. The dress code for this area depends on the theme of the night (leather, sportswear, piss etc.) and can range from leather chaps and rubber boots to jockstraps and rugby socks.
Rage Club is opened on Thursday, Friday, Saturday and Sunday nights. One of the most popular events is the packed XXL Naked Party on the last Friday of October, February and June. Also important to know: if you want to get totally nekked or need to change your outfit, there are lockers and a wardrobe available. #lessclothesmeansmorefun
Check www.rage.ch for more information and upcoming events.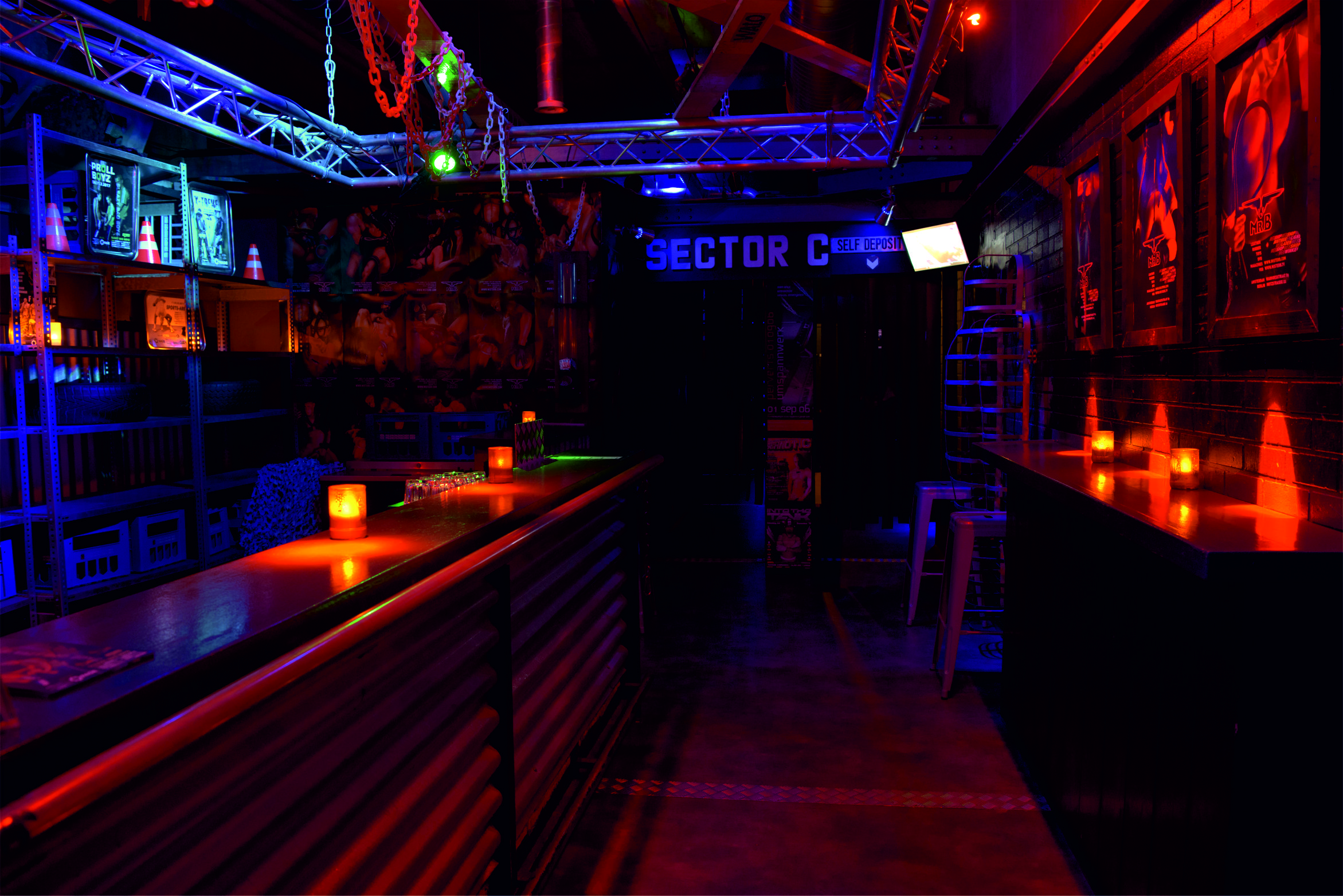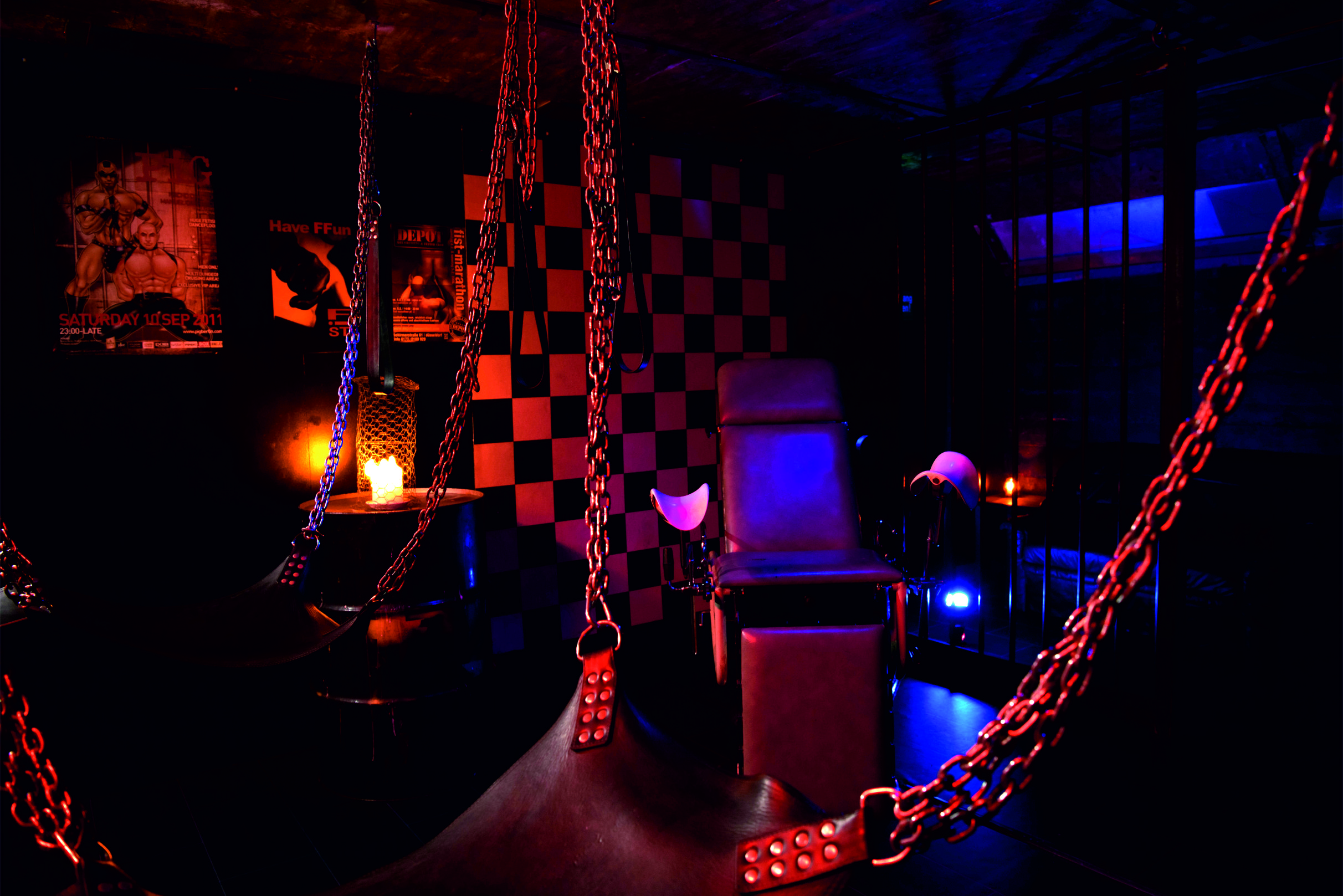 Männerzone
Männerzone is kinda versatile: it is a fetish shop and a bar for gay men in the centre of Zürich. The shop sells leather by Mister B, rubber, neoprene, bondage gear and sex toys including dildos and anal speculums. In the back of Männerzone there is a bar that looks like a garage. There are old car parts and wheels for decoration, the tables and bar are made from metal oil barrels and there are pictures featuring barely dressed muscle men in fetish gear. The bartenders wear overalls while serving the guests, with zips that are way, way down. #customerfriendly
Männerzone organises a couple of fetish events a year together with the Swiss Gear Heads, the Leathermen of Switzerland and the Swiss Rubbermen and there are also theme parties every now and again. In October the bar celebrates Oktoberfest with big glasses of Bavarian beer from the tap, yodelling drag queens, pretzels and Weisswurst. The shop is opened from Tuesday to Saturday. The bar is opened on Friday and Saturday nights till 3 am.
Check www.maennerzone.ch for more information and upcoming events.
Photography by: Didier Mézières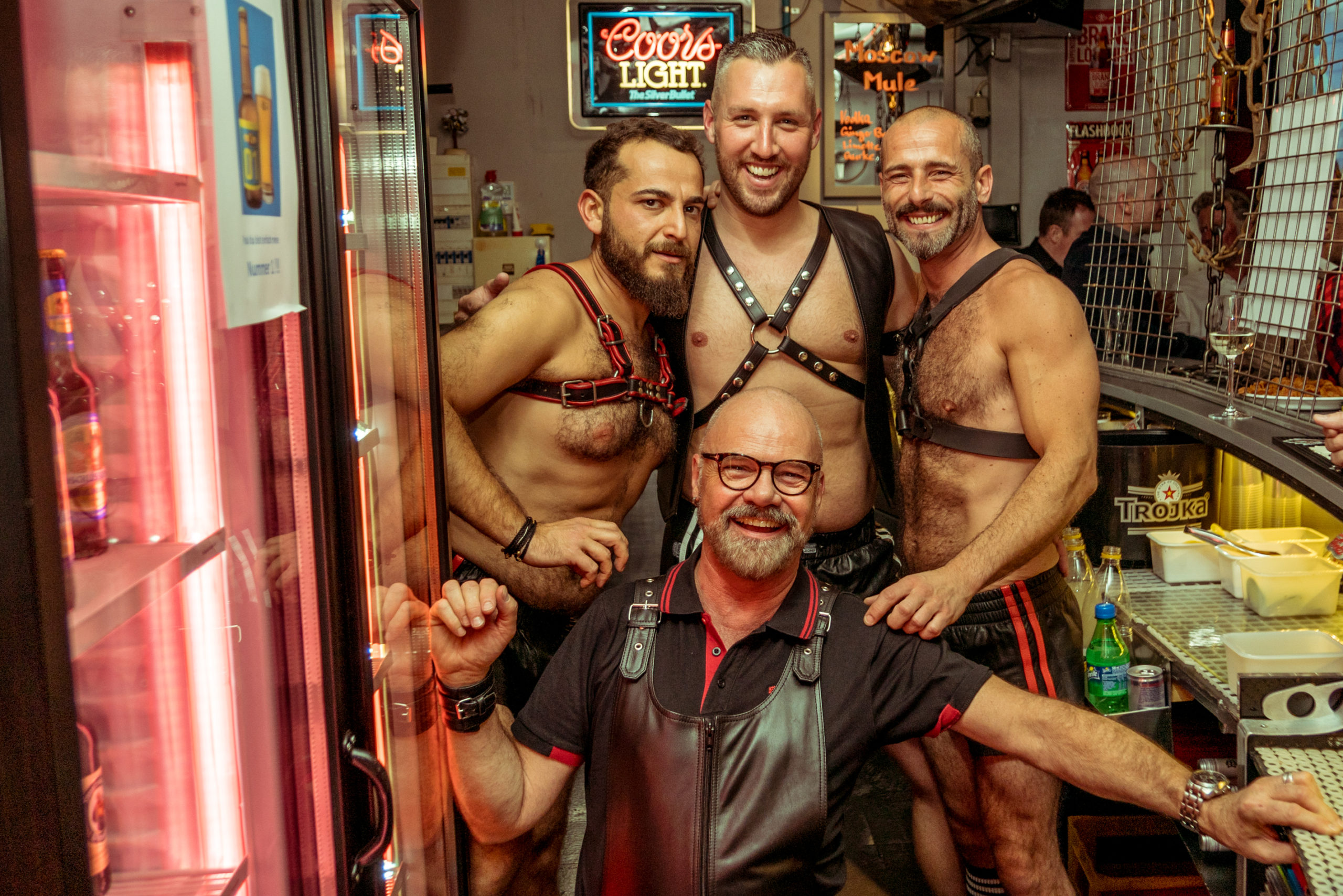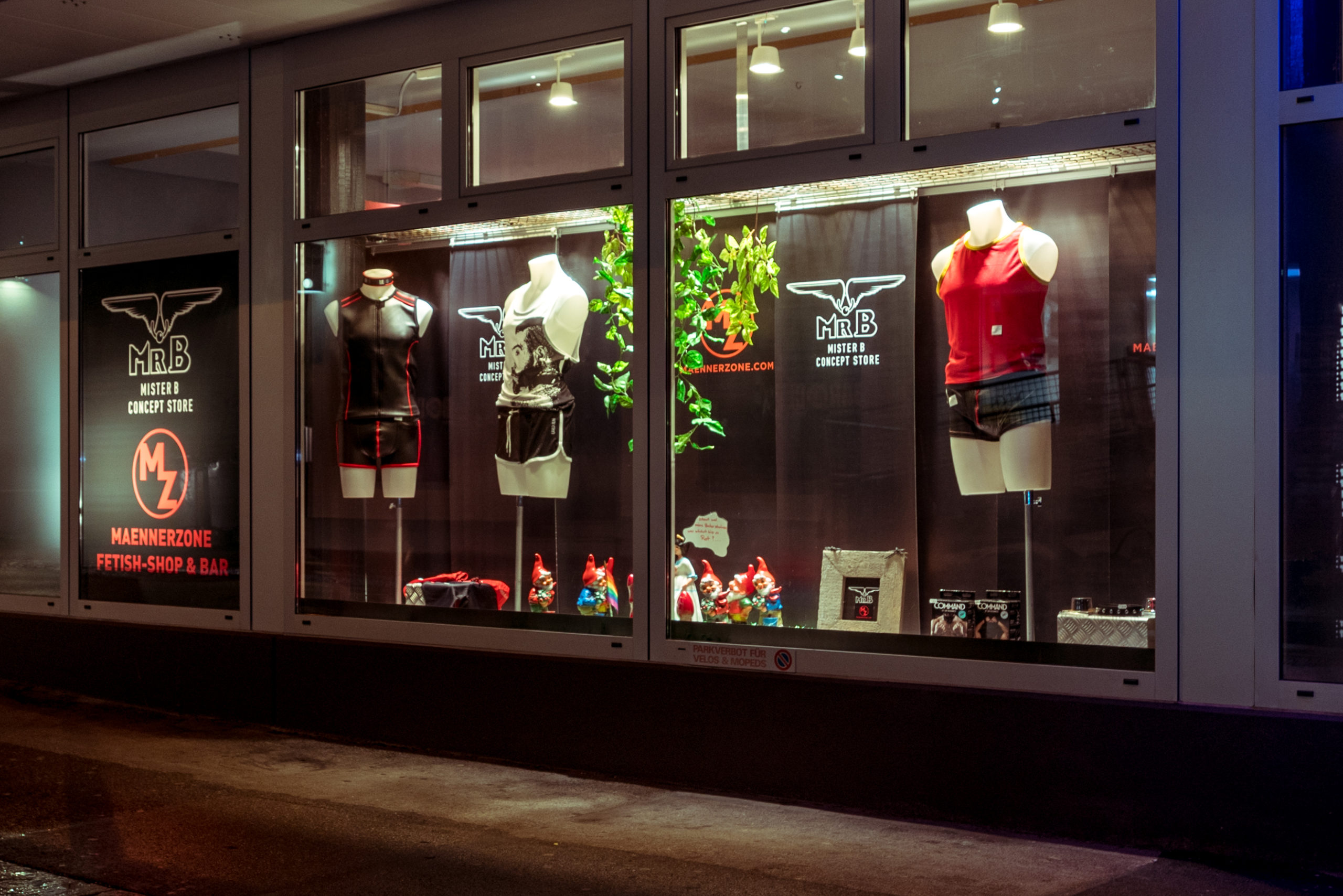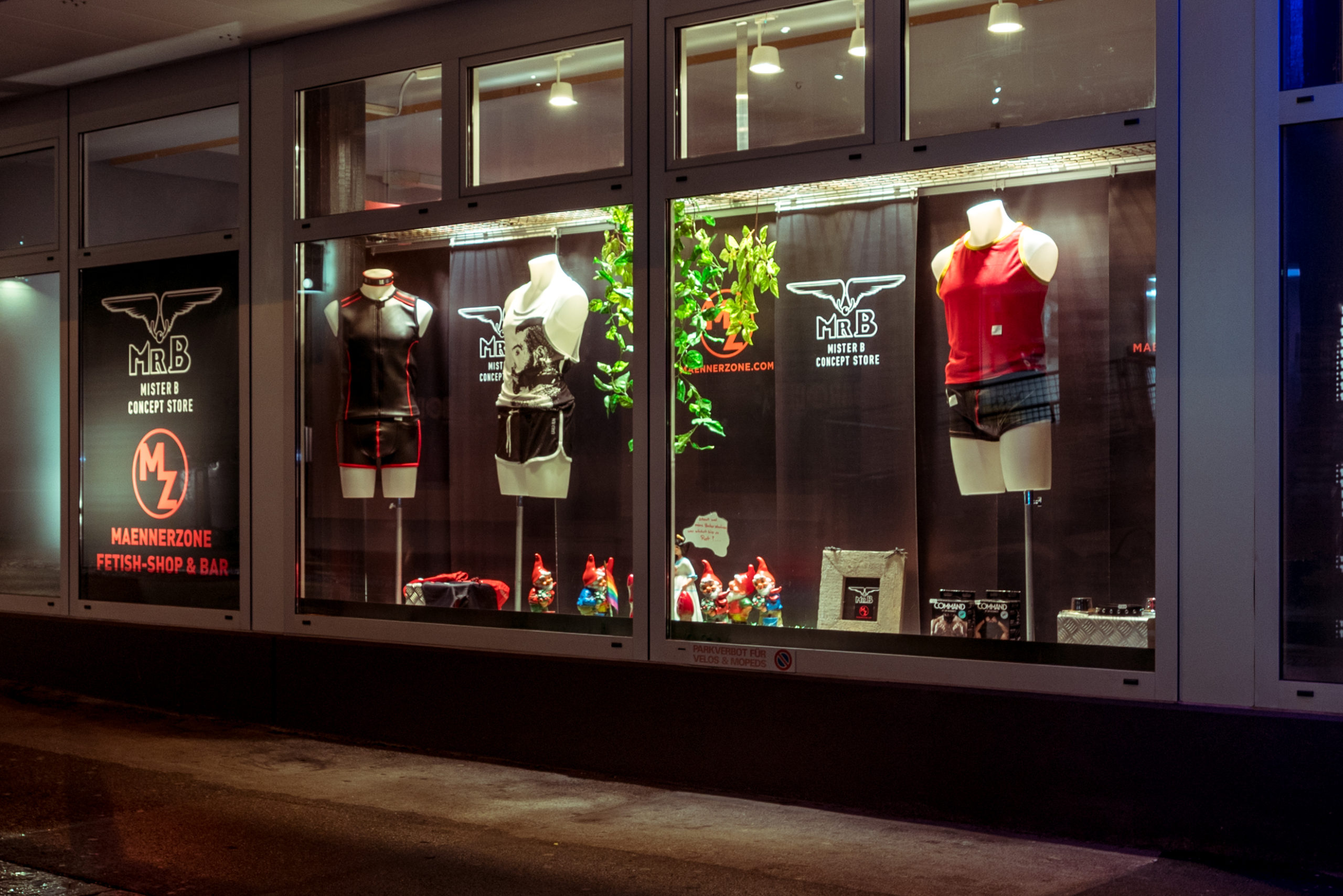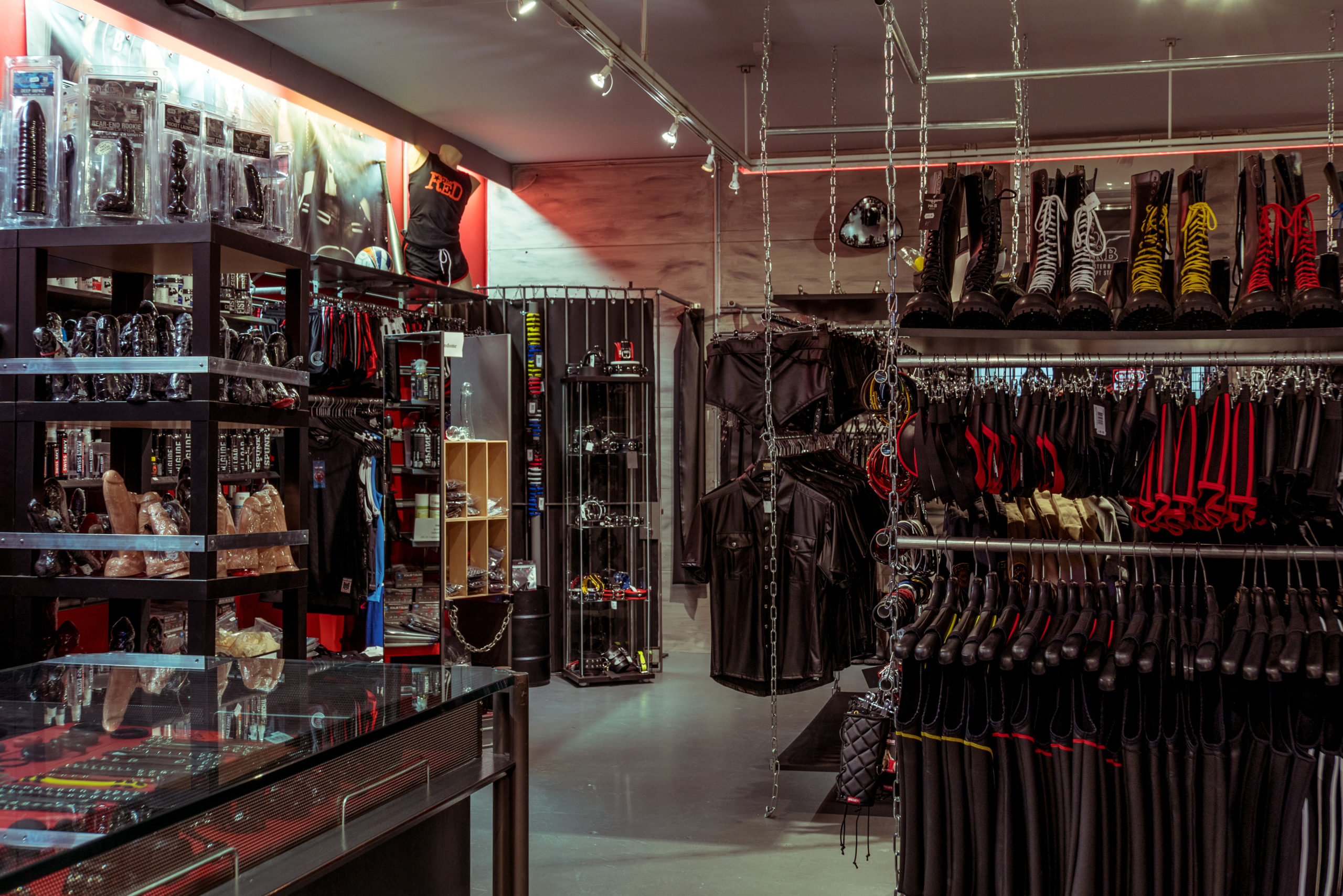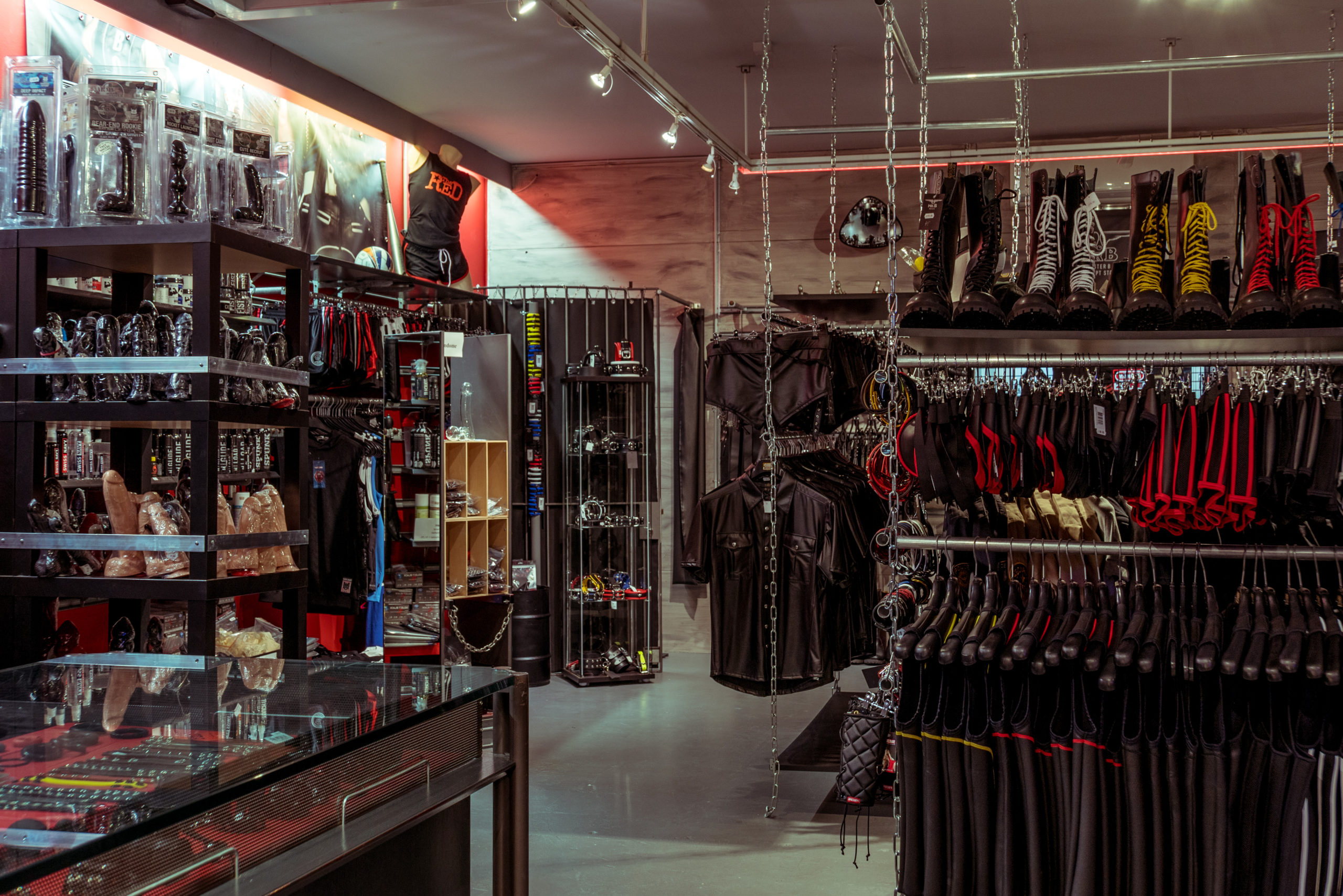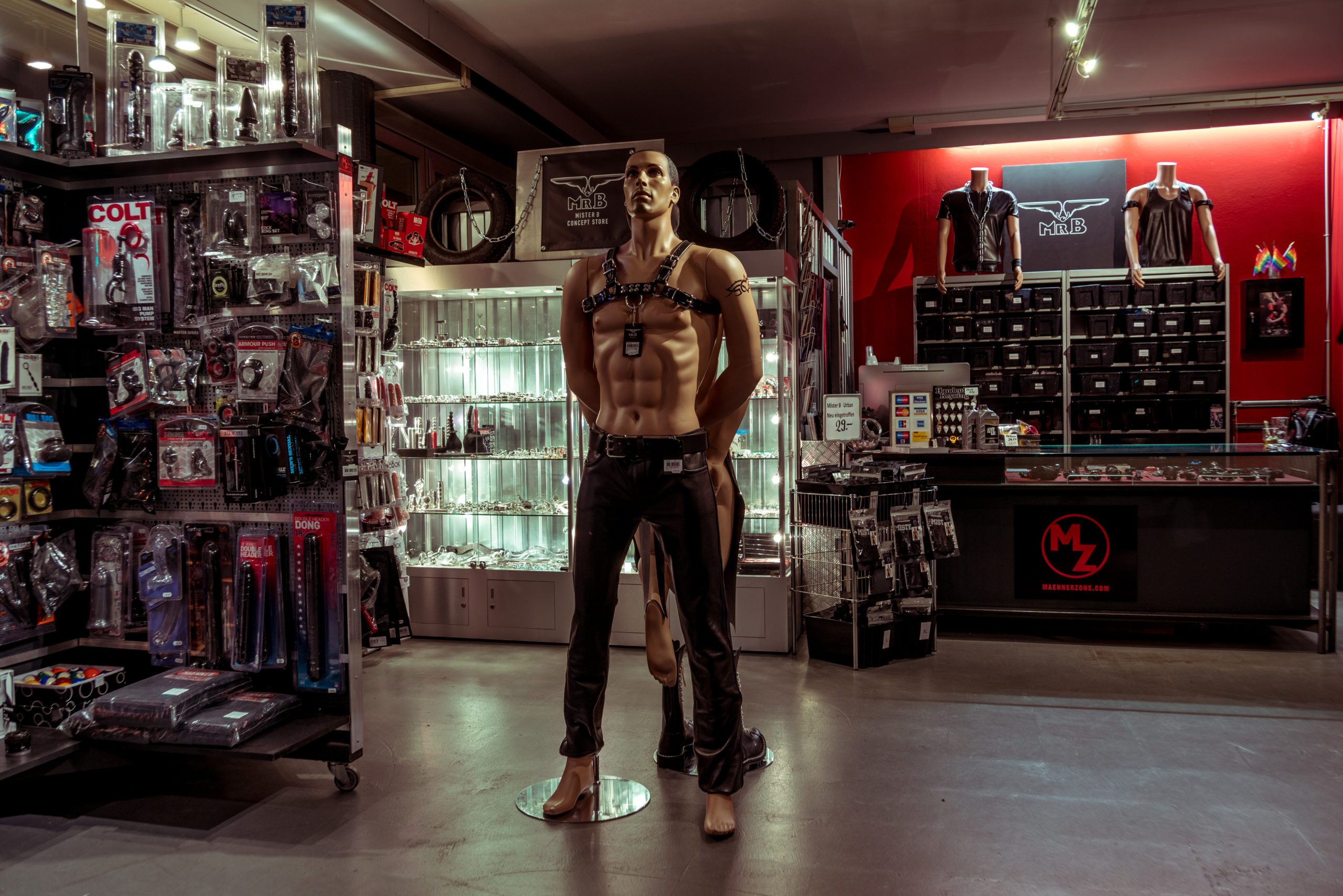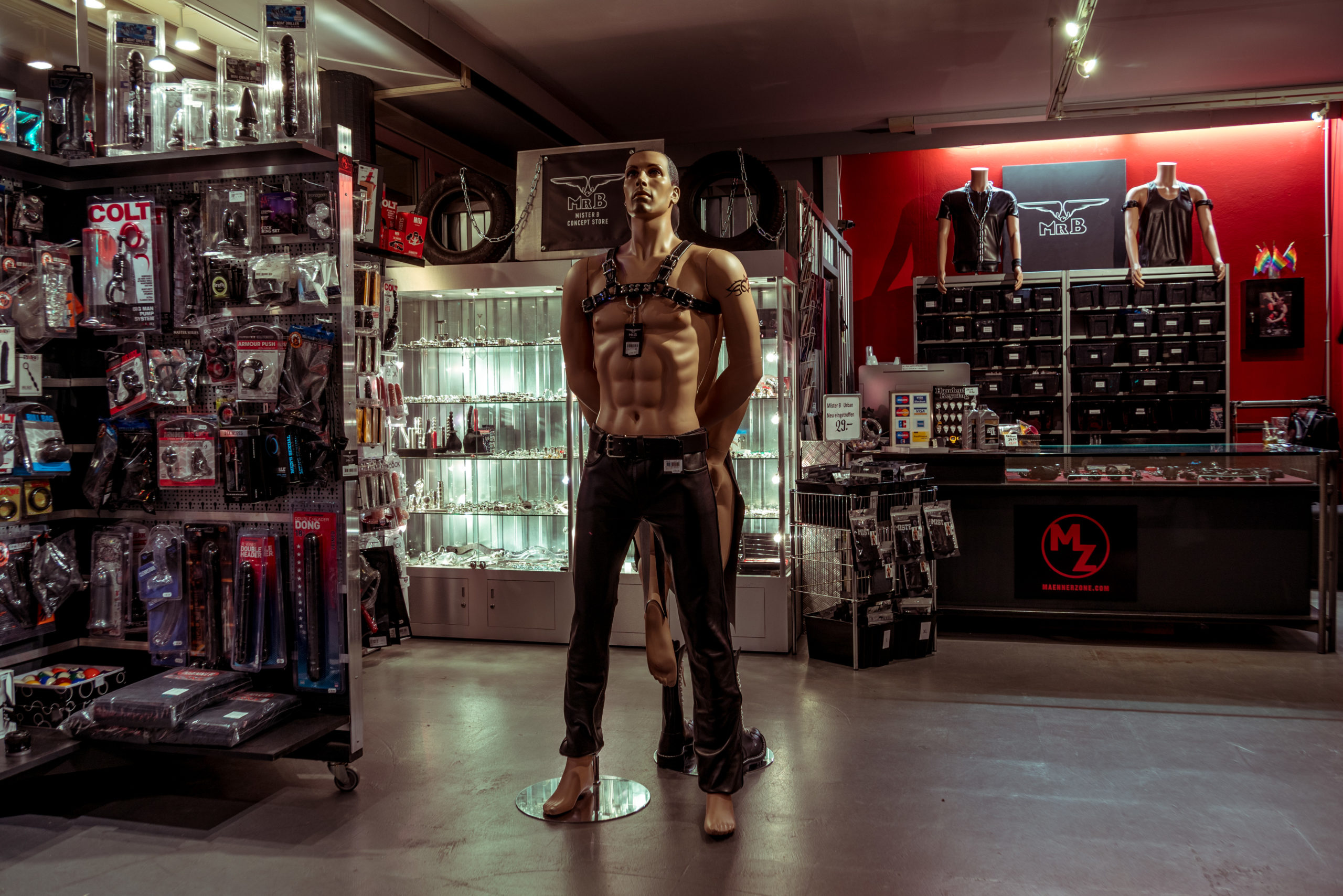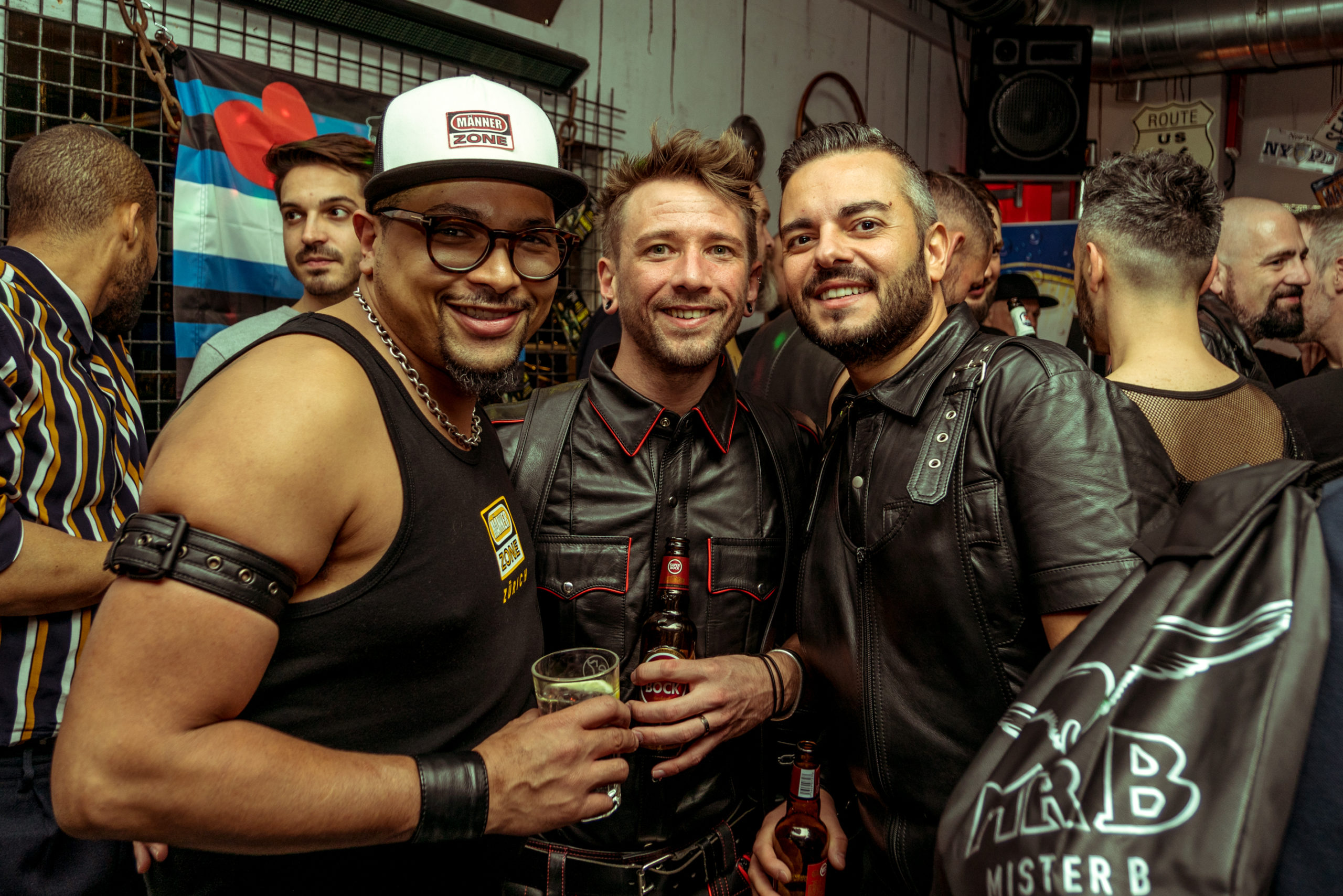 Tips from the locals
We asked Remo Jost (Male Party Zürich), Andy Imholz (Rage Club) and Melchior Burch (Männerzone) what their personal tips are for tourists visiting Zürich.
Here is what they had to say!
Remo Jost
"I love Barfüsser because they serve amazing sushi there. It used to be one of the most important meeting places for gays in Europe in the fifties and it has a lot of history. Cranberry Bar in the centre of the city is the perfect place to go for a drink. It is where people meet up before they go out. They play everything from electronic music to RuPaul."
Andy Imholz
"When I have time – which is unfortunately almost never – I go to the Infinity Bar in Niederdorf, the old part of the city. It is run by two of our former employees. They play house, hits and sometimes even Schlager music. It is a nice place to go during the week. The best time of year to visit Zürich is during the summer in my opinion. The Zürich Lake looks like a dream then and I recommend visiting the gay bars in the Dörflistrasse when you are in town."
Melchior Burch
"I think Petra's Tip Top Bar is a lot of fun. It is a Schlager bar, so they play a lot of German language songs, with a mixed crowd. The Werdinsel is an island where the gays meet. You can bath naked there. Unfortunately, they took away a lot of the bushes and cut the trees because there was too much sexual activity going on in public during the day. But it is still incredibly beautiful and looks like a little paradise. If you want to enjoy an incredible panorama view of the city and the mountains you should take a trip to the Üetliberg. And it is also nice to visit the zoo which has a mini rainforest in the Masoala Halle with plants, birds and lots of other animals."
Zürich is the largest city in Switzerland and over the last decades, the tolerant, liberal-minded city of Zurich has become home to a lively gay scene. Männerzone is not only a fetish shop but also a well-known bar and is a landmark in the Zurich scene already since 2003.
Since April 2019 the Männerzone shop is a Mister B Concept store offering you the Mister B Exprience and a large collection of Mister B leather, rubber, neoprene, toys.