September is one of the best times to be in Berlin. The heat of the summer is still lingering on between the housing blocks and everyone is soaking up the last rays of sunshine before fall and winter cover the city in darkness. It's in this month that the famous Fuggerstrasse transforms into one big meeting place annex catwalk for fetishists from all over the world.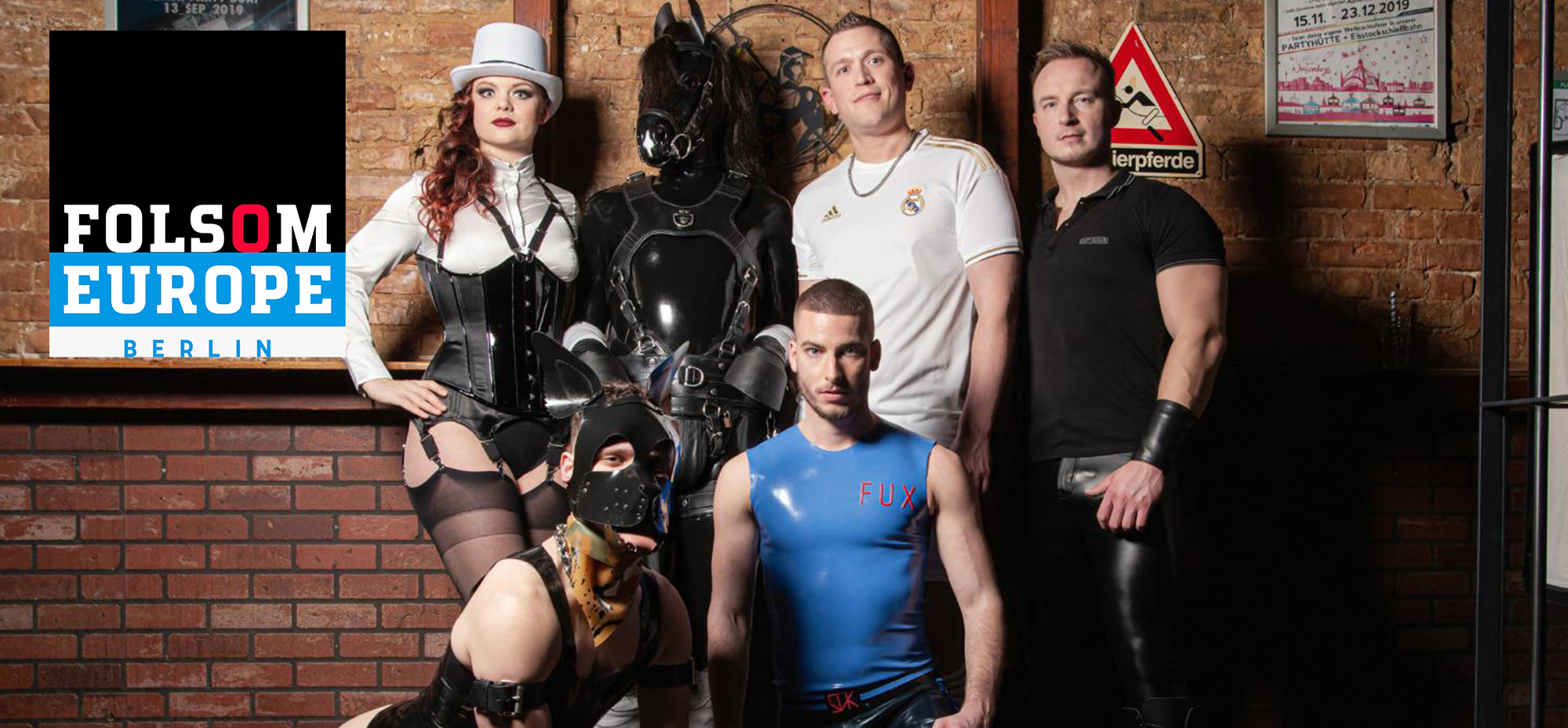 At least: usually.  
For obvious reasons, the annual Folsom Europe Street Fair was canceled in 2020. With a possible 2021 edition on the horizon, WINGS caught up with Daniel Rüster, co-founder of the mega-popular Berlin fetish event, to find out what the future has in store.  
Daniel Rüster ===>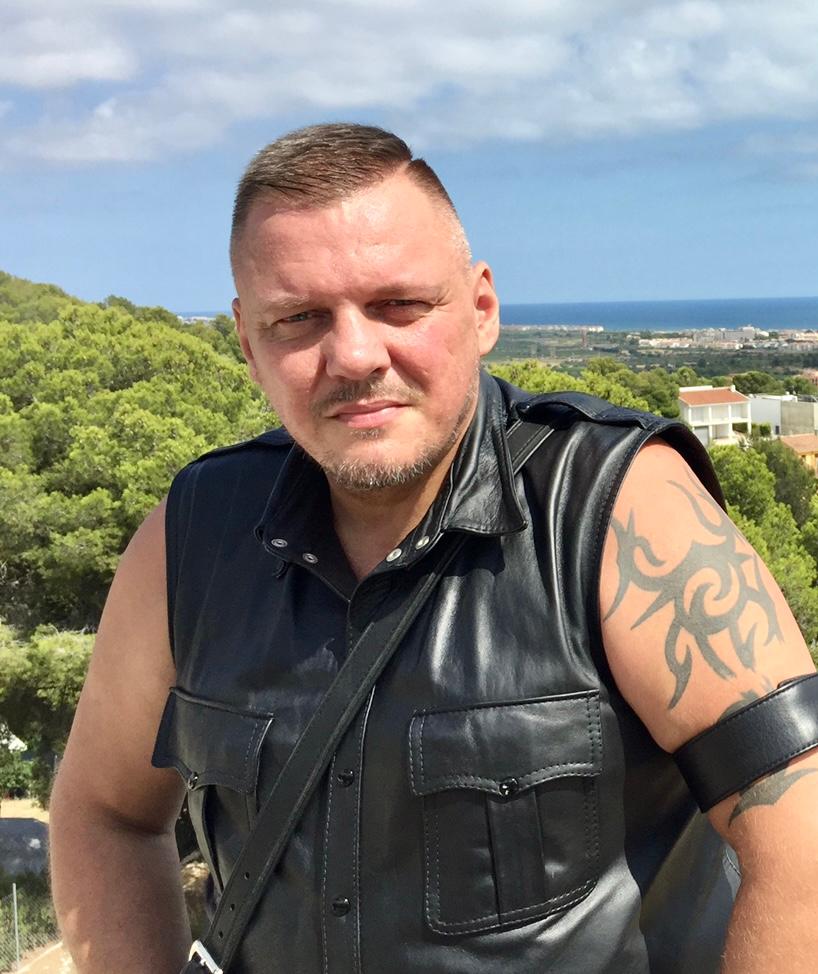 Hey Daniel! 
First of all, w
hat was it like to have to skip last year's edition?
"It was terrible and heartbreaking! When the first wave of the virus hit Europe in March we were still kinda optimistic. We thought September is still far away, but at the end of May, we reached out to the community and told everyone Folsom wouldn't take place. It would have been totally irresponsible to continue and aside from that the city wouldn't have given us a permit anyway. For us, the safety of our visitors is number one. Instead, we decided to host a virtual event. People from all over attended or send in greeting videos, which was super cool. But in the end, I missed the personal connections that you make when you meet in real life. That's why I brought Folsom to Berlin in the first place, back in 2004: to socialize, have a drink together, hang out with old friends and make new ones. All of that is almost impossible with a virtual event. So we really hope that we don't have to do that again this year."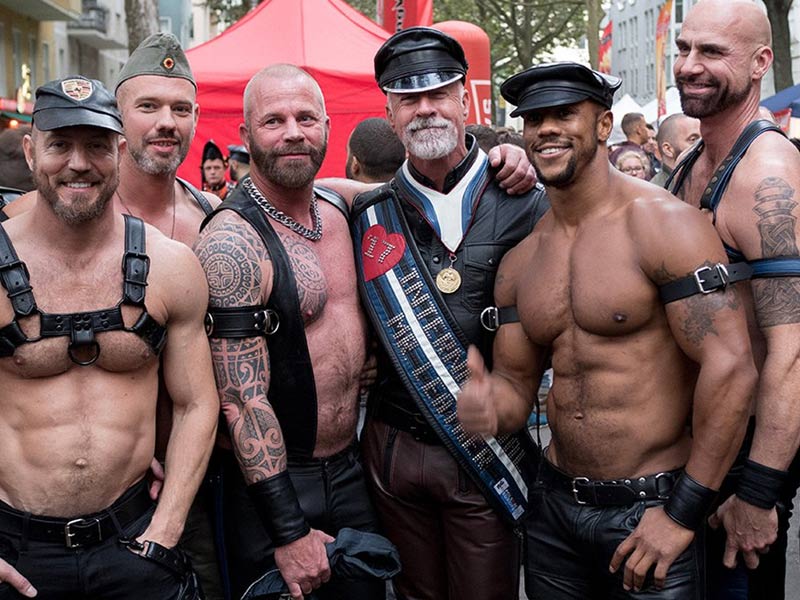 Like many other events, Folsom Europe got into some financial problems last year, but the fetish community was quite supportive of you, right?
"As a non-profit organization, we mainly thank our existence to the annual Street Fair. The donations that we get from our visitors mostly go to projects we support; we only use a little bit of that money to fund our office. When we realized we were in financial shit – and we had to let go of our two part-time employees – Jeroen Van Lievenoogen (executive director of the Leather Pride Belgium and editor-in-chief of Alphatribe) had the idea to do a fundraiser. Jeroen is a sweetheart, a fan of ours and he offered to do it. People know and like him and he has a lot of connections. His goal was 10K and I thought he was out of his mind, but he reached it within 29 hours! That was awesome. I couldn't believe it. We also talked to some of our sponsors and Nelson (the director of Mister B) gave us the most generous sponsor deal in our history, which we are very thankful for. Because of this, we are able to work on the 2021 edition, even though we don't know for sure if it will take place. It also makes it possible for us to rehire one of our part-timers, who has been working as a volunteer since last year."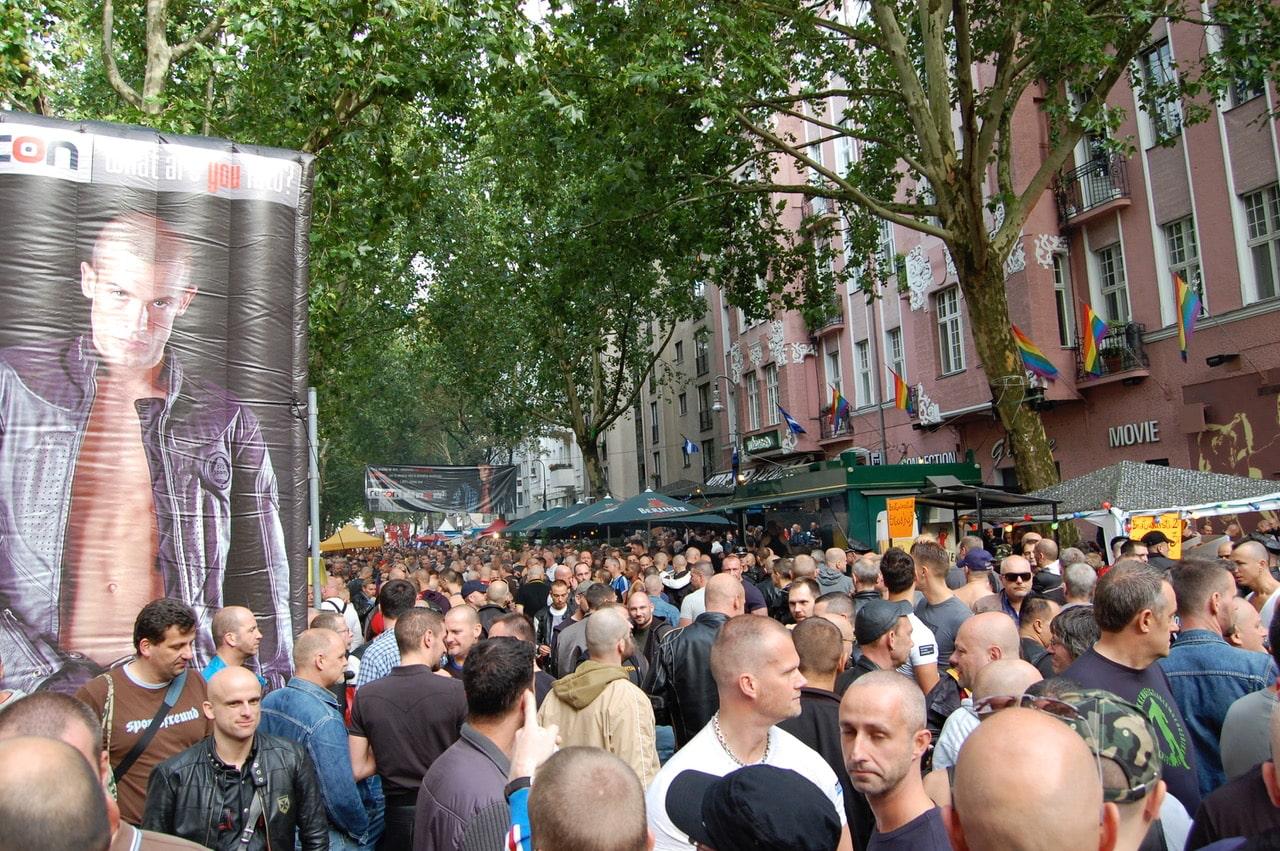 What can people expect from 
a possible 
Folsom Europe 2021?
"It's clear that we will do things differently this year. There won't be a printed program. Instead, there will be an online magazine with interesting stories from the community and program information. We will need more space for socializing, more sitting areas, and more booths for drinks and food to avoid long lines. The interesting question will be: what can people do in town if bars and clubs are still closed or if customers can only be served when they are sitting down? Those are new challenges that we are working on. Beginning of June I expect an answer from the city if it's on or not. I'm an optimist and I think there's a 70/30 chance that the Street Fair will take place. But I want to make it very clear that the safety and health conditions for everyone involved are our number one priority. If there's any doubt about that, we will not do it." 
For those of our readers who have never been to Folsom Europe, what makes it such a special event in your opinion?
"Folsom Europe is an intimate affair. We have our roots in leather, but it's a leather and fetish event and everyone mingles. It feels like a neighborhood festival. People walk up and down the street, they meet and greet, drink their beers, and enjoy a German Bratwurst. It's fantastic. There are a lot of other fetish events going on in town, people go to vernissages and they do a lot of shopping. The Street Fair is where people come together. It's a place where you can calm down a bit, talk to old friends, and cruise for new ones."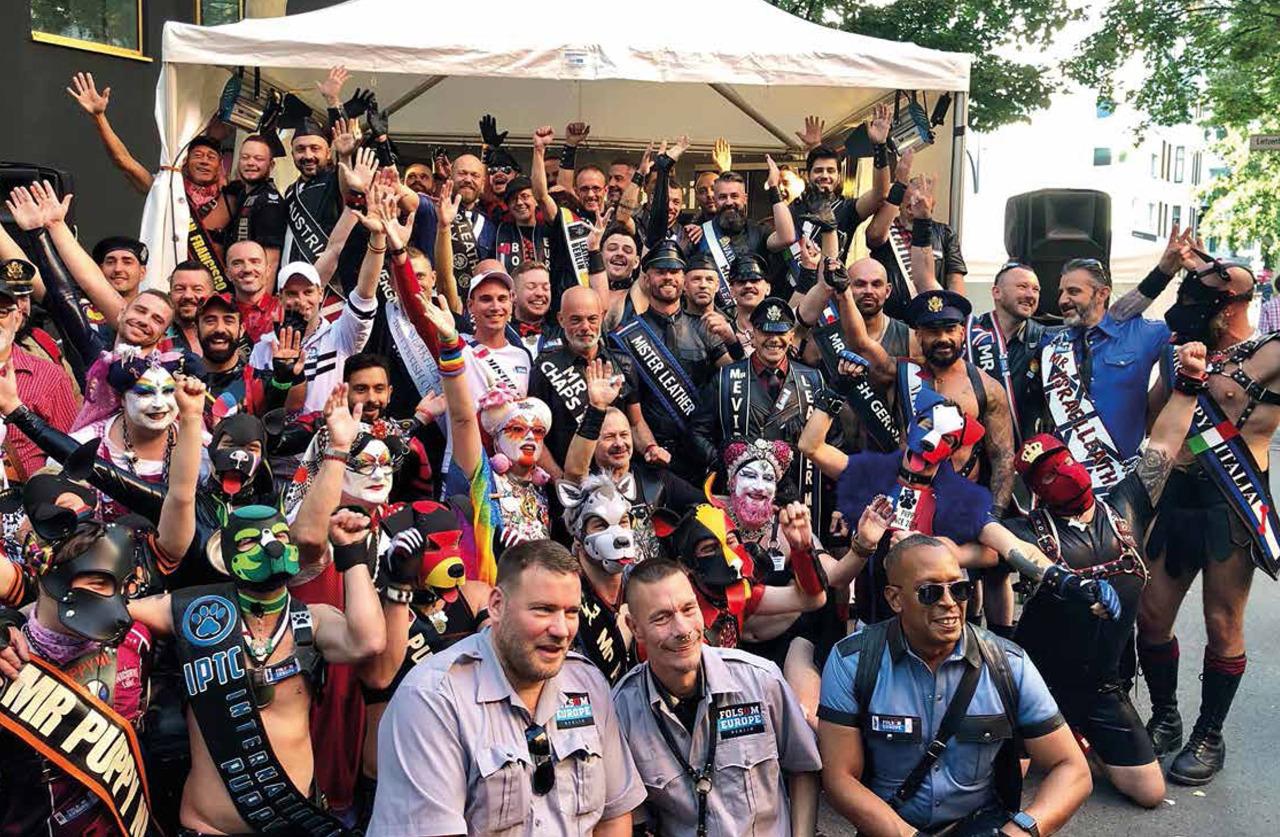 What's your favorite memory of Folsom Europe?
"George Michael was supposed to be there one year – hooded, so no one would recognize him. I even arranged a secret entrance to the PIG Party (the huge, infamous fetish party which is held on Saturday after the Street Fair). He didn't show up, but I think he was in town having fun with someone. In the end, it's about the connections you make and the personal little stories that you take home. That's the most important thing for me."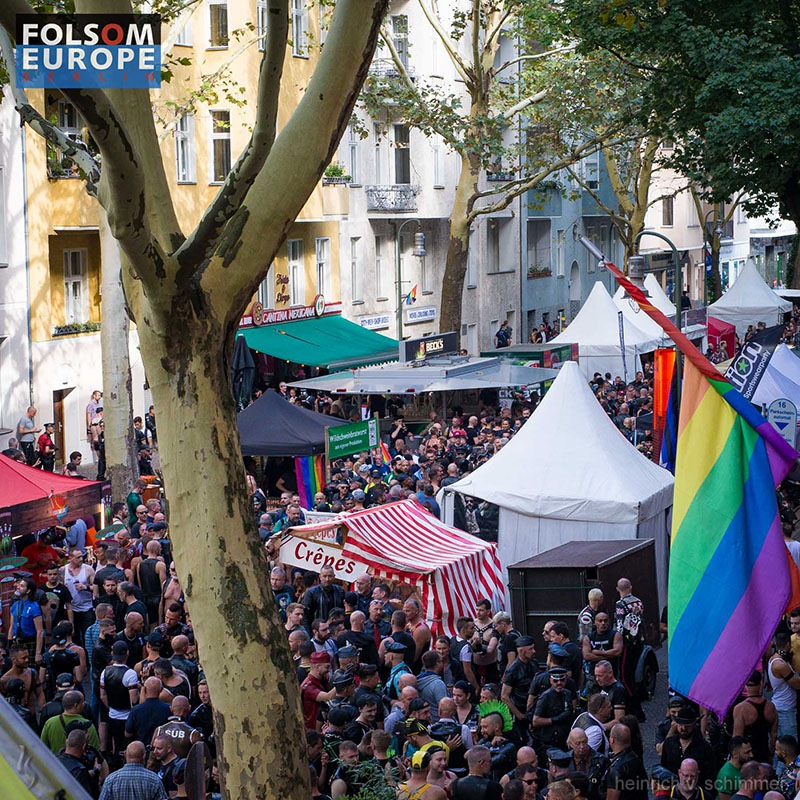 Is there a
nything 
that 
I missed or that you still want to add?
"Whether we can do it this year or not, we will be back! We can't wait to do this again. People want to live their lives, travel, and go out. It's not just about us, but also about all those other great events, bars, cafes, galleries, and clubs. Think of all those who need our help and support, all the businesses and organizations that make and shape our community and support them once we go back to living our normal lives!"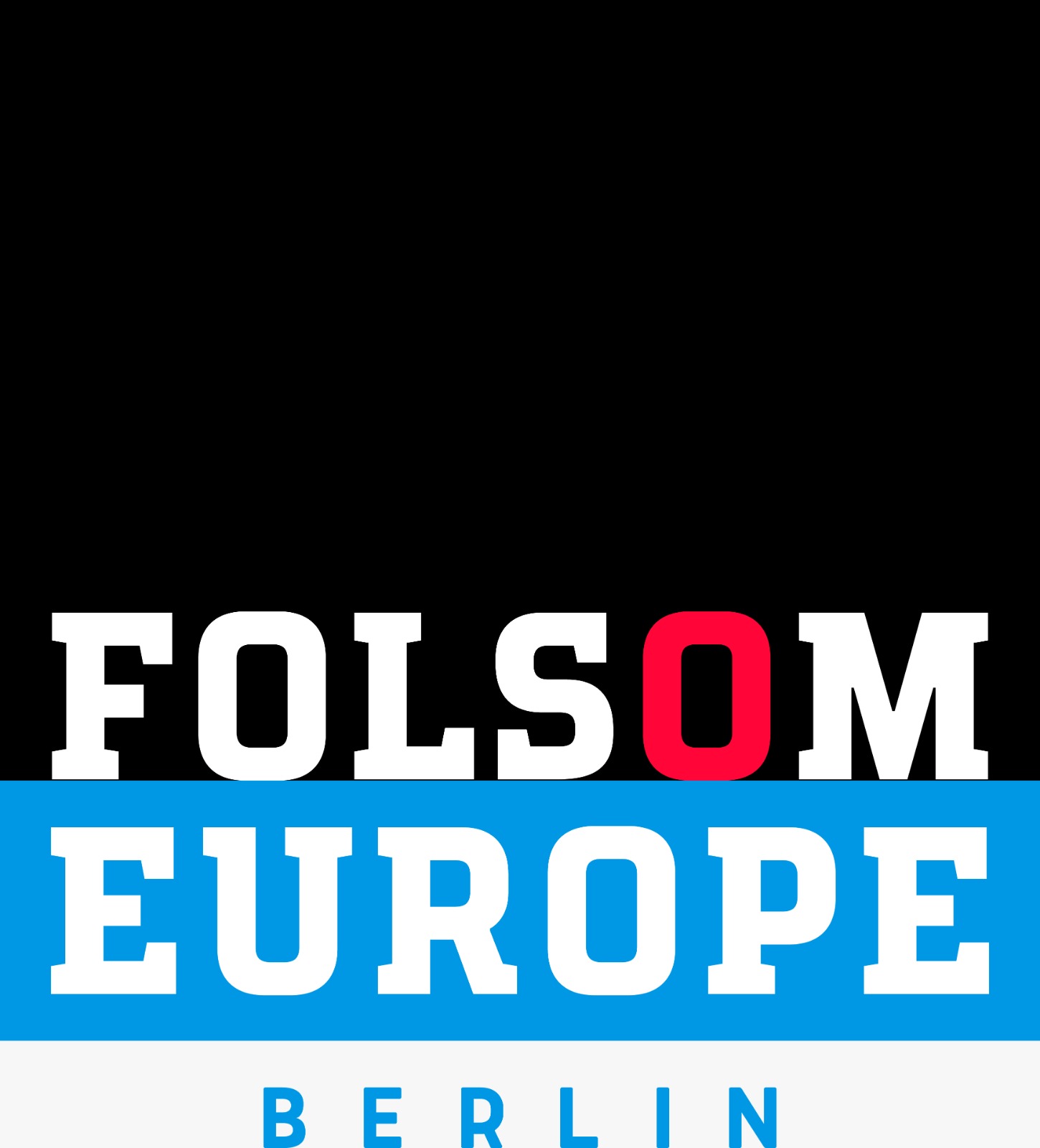 Want to know more about Folsom Europe?
Check: folsomeurope.berlin/ for news and information about the 2021 edition.
We hope to see you there!