We had a chance to chat with the very kinky, NYC model Cagedjock for our Locktober Challenge earlier this year and he shared some great tips for chastity newbies.
You can see the Locktober page with those questions here: MISTER B LOCKTOBER CHALLENGE 2020 WITH CAGEDJOCK
Now we have a more in-depth interview, where we got to ask him some very personal questions. Some about being locked up, some about his values, and some from his fans! Find out more about the person behind the cage.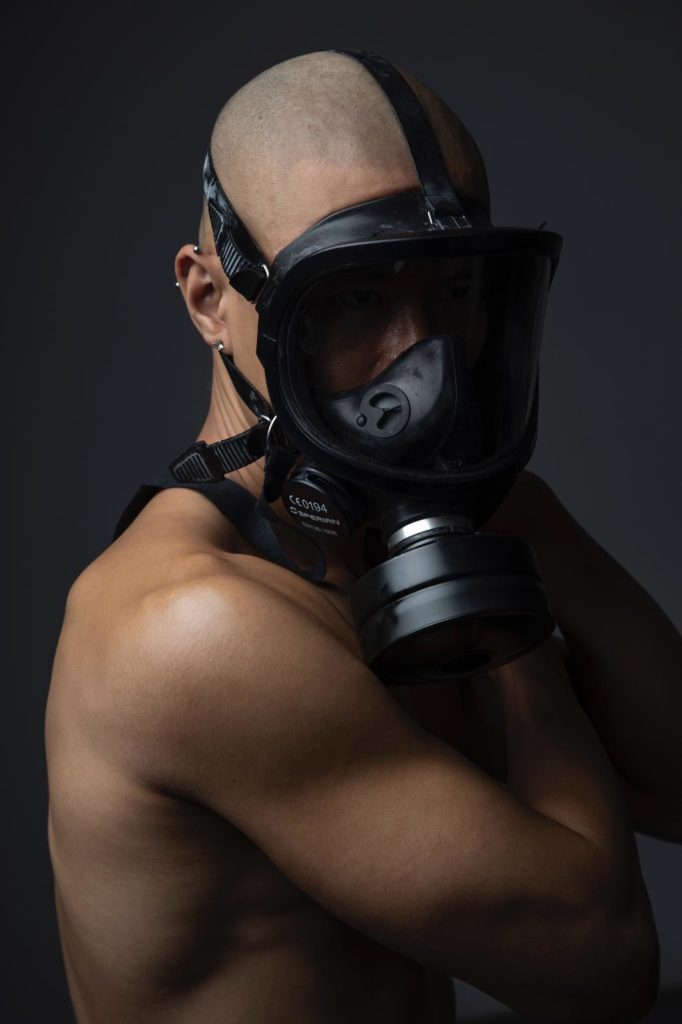 HOW CAN YOU DESCRIBE THE FEELING OF BEING IN A CAGE, BOTH PHYSICALLY AND EMOTIONALLY?
Physically it can be really arousing. Your cock is constantly being forced to bend down even when you are hard. It feels like a slight pressure but in a good way and it definitely does not hurt, that is if you put it on the right way and got the right cage size/design. A lot of my fans tell me that they didn't quite understand the concept of locking their cock but the moment they put it on they get it immediately, more often than not, they don't want to take it off. That sensation can be so addicting. Over time, your prostate becomes more sensitive and you can learn to cum hand-free – the body is amazing at adapting to changes.
 
Emotionally it makes you aware of your submissive status. It reminds you of who you are and the reason why you should keep your cock locked. It molds you mentally and emotionally day by day. It tells you that you are a sub–bottom and a sub–bottom doesn't need to have a dick, reducing the functions of your cock down to a tool simply good for urinating. Soon, you start to forget about your own genitals, whenever you're horny you reach down and play with your hole instead of your dick and completely turned on by the fact that you can't access your own sexual organ. It's a mind fuck. It's what makes chastity fetish so sexy. It deprives ownership and control of a body part and prohibits the penis from its functions.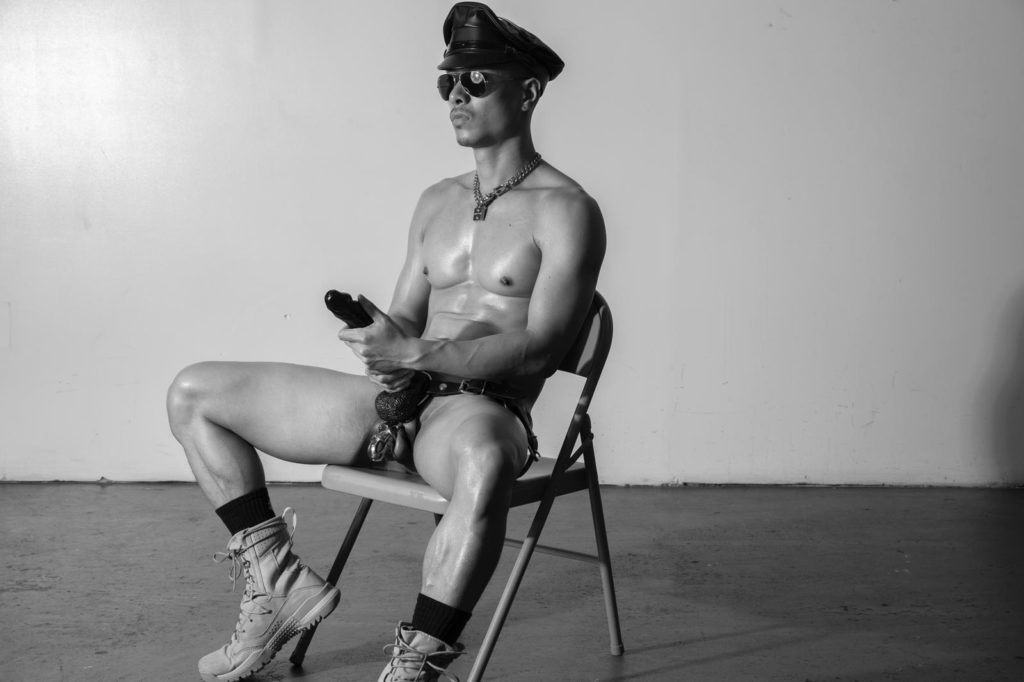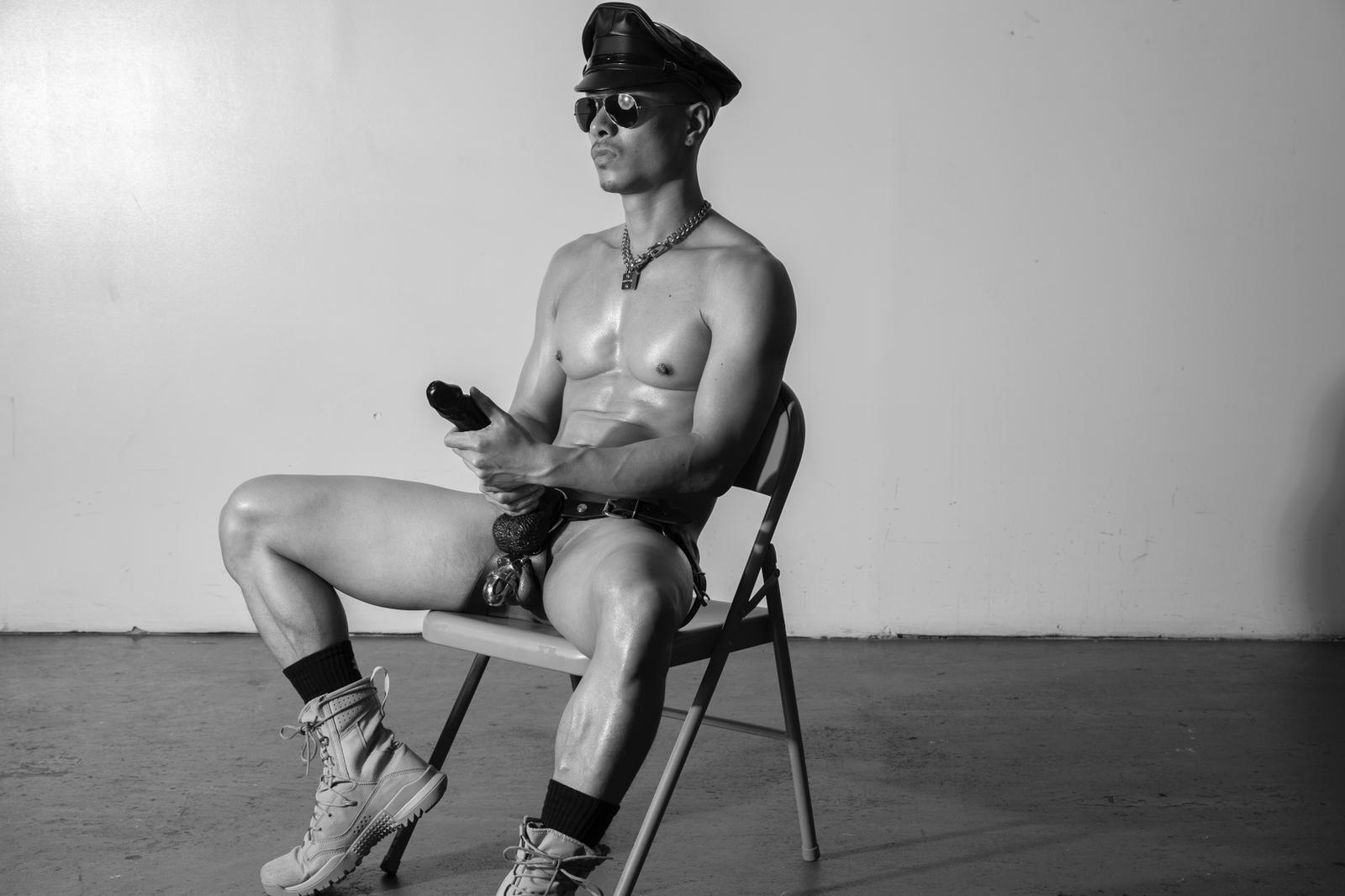 ARE THERE TIMES YOU REFUSE TO WEAR A CAGE?
When I'm at the gym. It's hard since I do intense workouts and movements that require my body to be free. It's not possible to do deadlift or hip thrust since the bar constantly has to be around your crotch area. I just put it back on when I'm done with my workout. Also, if you wear a metal cage then you can't wear it into the steam room or sauna as the material will get heat up and can cook your dick. Wear a plastic cage if you want to go into the steam room for some cruising fun after a workout.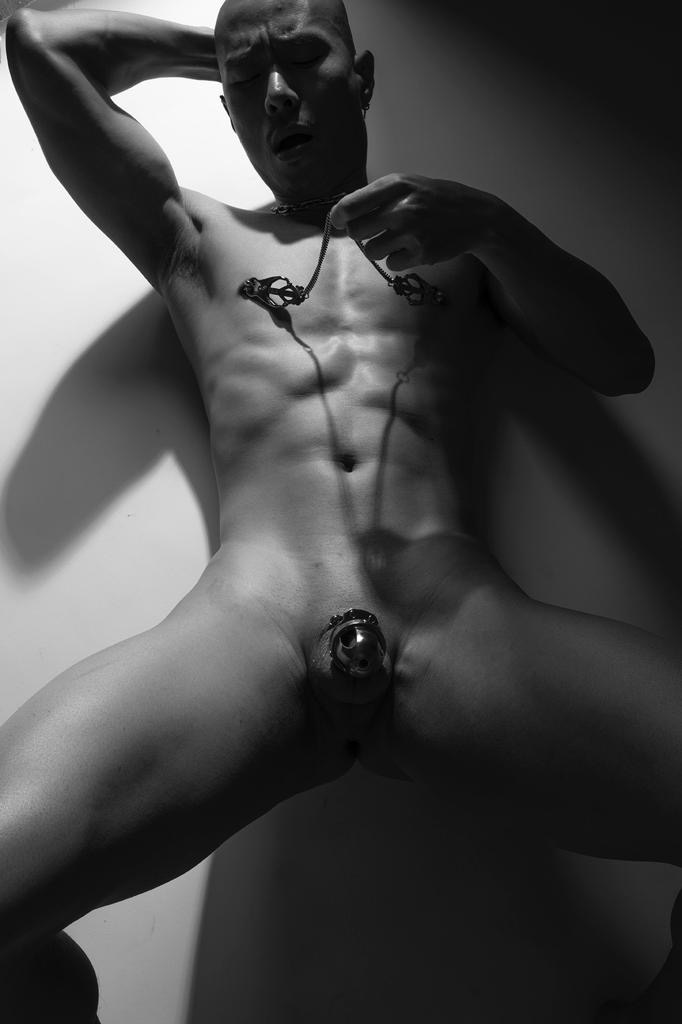 Does someone have the key to your cage?
At the moment, no. I've been self-locking since I started. I'm not in a rush to find a Keyholder. It's a very special and intimate connection that you cannot rush. What happens if that person doesn't give you back the key?
But being self-locked isn't as fun as having a keyholder. I had a friend who held it for a few days and I loved the rush of fear. The adrenaline ran through my body as I left his apartment without the keys. I couldn't stop thinking about him. Having your cock locked can really strengthen the relationship between you and your partner. You will literally think of that person 24 hours a day. He won't be able to escape your mind. It's a great device to incorporate into any kind of relationship especially the Dom/sub ones.
Do you see yourself wearing a cage as you get older?
Of course! I don't see why not. I love it so much.  
HAVE YOU EVER WORN A METAL CAGE THROUGH AIRPORT SECURITY?
No, I haven't yet. My friend told me that TSA officers strip-searched him in order to inspect. They smiled and let him go. So anyone who's into airport security humiliation should give this a try. I might try it since I love being naked in the presence of a clothed male. I just hope I'll get inspected by a really sexy TSA guy. Hopefully multiple TSA guys.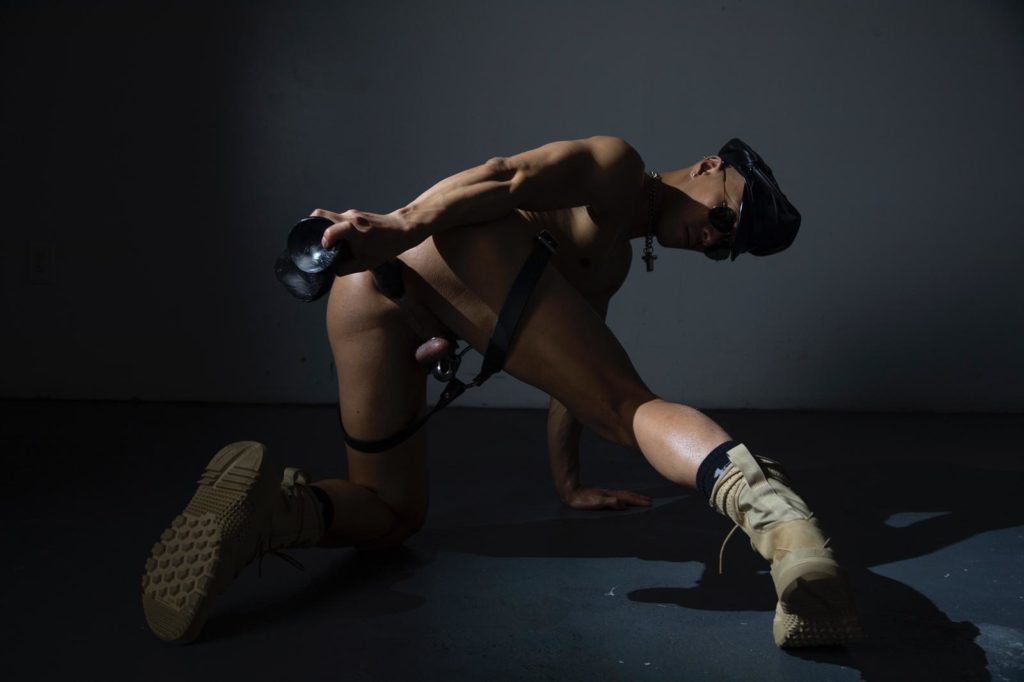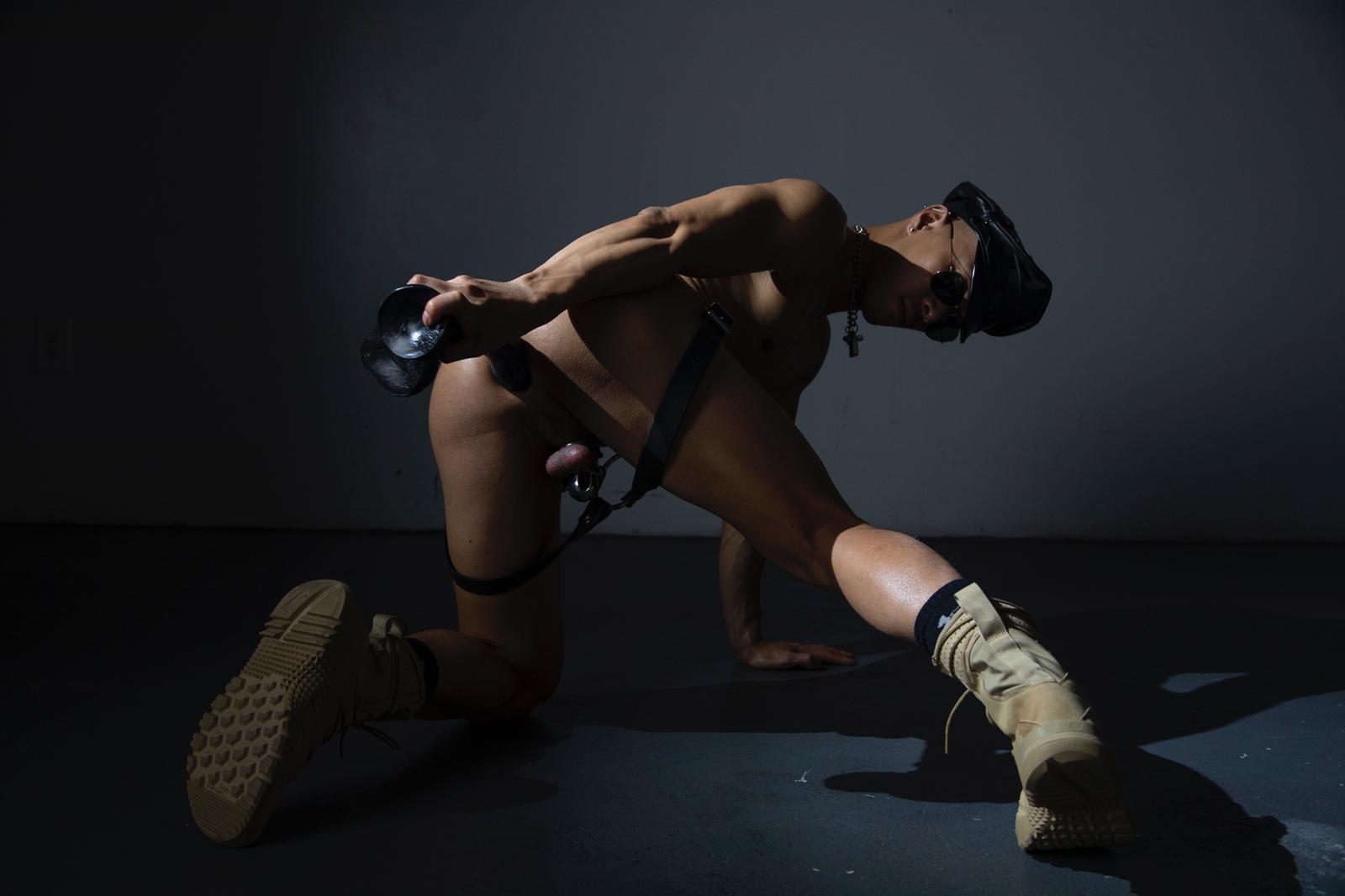 WHICH IS YOUR FAVORITE CAGE?
The custom-made one from Steelwerks Extreme. It's a beautiful work of art. The material is titanium. It's super light but durable. Every hinge on the cage was polished to perfection. It's so beautiful. I love it so much. When you own a Steelwerks Extreme you belong to a very exclusive group of serious chastity enthusiasts. It's like owning a Rolex.  
YOU HAVE A PRETTY CLEAN AND UNDERSTATED AESTHETIC ON INSTAGRAM, IS THAT YOUR OWN STYLING AND IF SO, WHAT IS THE INSPIRATION?
Funny how you're not the first person to notice my Instagram aesthetic. It took me a while to develop an identity for my Instagram page', but it's my own styling. In the beginning, I didn't know what I was doing so I got reported a lot. Now I'm doing much better.
I used to work as a menswear designer so my Instagram page is basically mixed artistic editorial, fashion, and sex into the overall image. I do my own styling. Most of the photos I took were with my phone. I'm decent at composition, lighting, and colors. When possible I collaborate with other artists and photographers. Every post is well planned and executed. Color juxtaposition is very important to me since that's the first thing people notice when they visit my page. I love the creative freedom of running my business. I get to write an identity for Cagedjock.
I LOVE YOUR ADVOCACY WORK WITH SAINT LAURENT, ADVOCATING FOR MORE ASIAN MODELS AS THE COMPANY CAPITALIZES HEAVILY ON ASIAN PEOPLES AND CULTURE. THE FASHION INDUSTRY IS PROBLEMATIC WHEN IT COMES TO RACIAL MATTERS, FOR SURE. DO YOU FIND ANY PARALLELS WITHIN THE FETISH INDUSTRY?
I'm glad you asked! For people who aren't aware, Saint Laurent had been casting only one Asian model per show from god-knows-when until the Spring 2019 show. This was a blatant racist decision that went under the radar of many fashion watchdogs. I'm really proud of my race so this didn't sit right with me. I decided to call out Saint Laurent's creative director Anthony Vaccarello by tagging him on Instagram. He ended up blocking me but he eventually did change the casting quota to a maximum of four Asian models per show. I can't really fathom this because Saint Laurent depends on the Asian market to meet its sales goals. They literally capitalize on an Asian market but at the same time, mistreat us. I see it as biting the hand that feeds them. They finally cast an Asian model for their advertising campaign in 2020. The last time they cast an Asian model for this type of campaign was in 2006. That's 14 years prior. It's just pure racism. Their casting director Samuel Ellis Scheinman also blocked me. I say if you don't want to get called out then don't make racist decisions.
To answer your question about the fetish industry. I don't encounter much racism within the community. There are just a few incidents here and there but no industry is perfect. I'm not going to lie, my look allows me more opportunities so I'm very thankful and I'm using my voice and platform to advocate for a better community. I think the porn industry as a whole should be more aware of representation as I don't see many Asian actors.
Did you know that according to a recent statistical release of Pornhub, in 2019 the most searched terms were
Japanese (ranked #1), Korean (ranked #5), and Asian (ranked #6)?
(source:https://www.pornhub.com/insights/2019-year-in-review).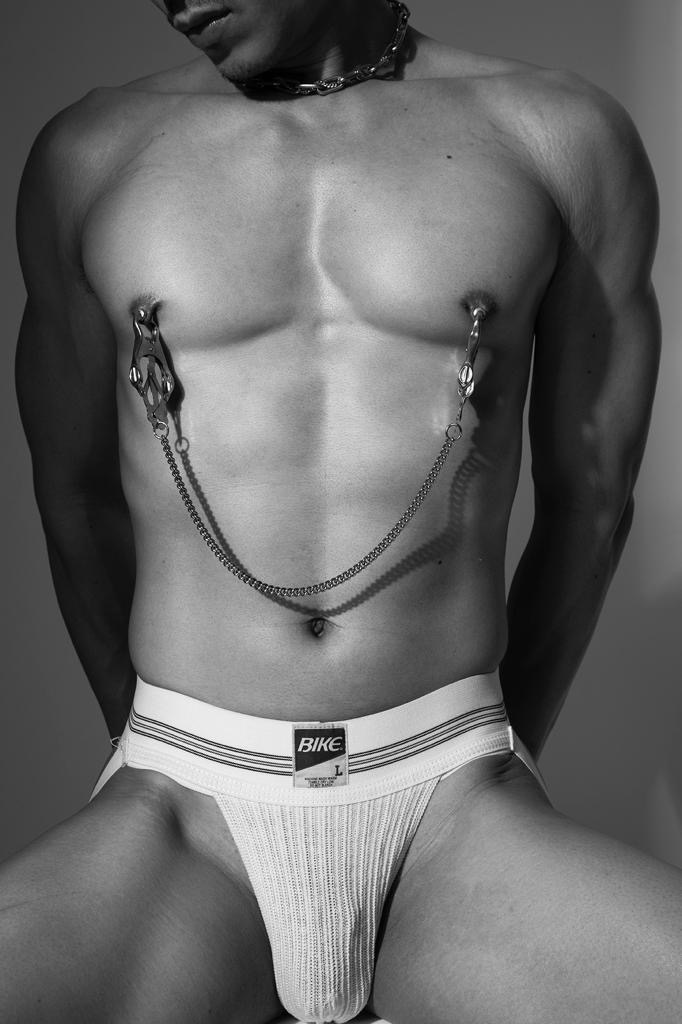 THERE IS A HUNGER FOR REPRESENTATION. SINCE MOST COMPANIES JUST CARE ABOUT making MONEY SO THEY SHOULD LEARN FROM THIS STATISTIC AND START CASTING MORE ASIAN ENTERTAINERS.
YOU ALSO OFFER FREE ACCESS TO YOUR VIDEOS WITH PROOF OF A $10 DONATION TO A CHARITY. WHY DO YOU CHOOSE TO DONATE YOUR SERVICES?
I live my life with this philosophy: Find a passion to make a living, find a passion to keep you healthy, find a passion to keep you creative, and find a passion to give back to the community.
Currently, I'm a monthly donor to four organizations: Save the Children, Howl of a Dog, the ASPCA, and Soi Dog. I love helping animals as you can tell.
I use my platform to raise awareness and to encourage people to donate. I got so many receipts in my inbox. Usually, people donate more than $10. A lot of receipts I got are $30, $50, $100, and more. I have raised a lot of money using this tactic. I like to give more than receive, no pun intended!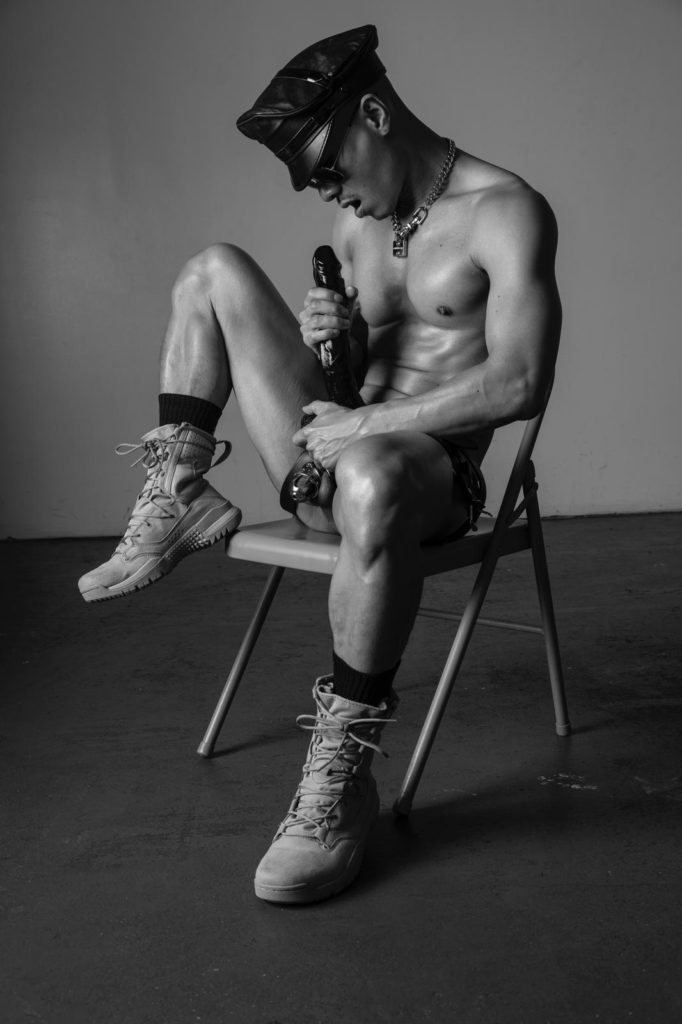 CAGEDJOCK

 SHARES THREE OF THE MOST INTERESTING QUESTIONS FANS HAVE ASKED HIM, AND 

HERE ARE

 

HIS

 ANSWERS. 
DO YOU STILL FIND SEX ENJOYABLE OR IS IT JUST WORK? 
I can enjoy sex both on cam and off cam. It really depends on the chemistry. This is why I take my time with casting in order to get to know the person that I'm filming with. Same for hookups, I take my time to get to know the person before I decide to go meet them. The right chemistry will make sex amazing whether you're making a video or not.  
I love fisting and pegging. I love a bottom who can take it deep and hard. Recently my friend Marcus introduced me to this fisting bottom in NYC. He was amazing. He could take so much of my punching. His hole was wrecked after four hours of play. I fell asleep on his bed from exhaustion. That was an amazing session.  
DO YOU HAVE AN OWNER?  
No, I'm not owned or collared. I'm not opposed to it as I love the Dom/sub relationship. I find it very erotic to belong to a Dominant figure. It's a fantasy of mine that I hope to be able to live in real life. 
I had plenty of offers over the years since I started Cagedjock but most of them didn't feel right. There was too much talk about sex, sex, sex, and sex. I don't believe a Dom/sub relationship should be centralized on sex. How much sex can one have? There is not a set formula for a Dom/sub relationship, however for me, it should be about nurturing. I'm looking for a Dominant figure who can guide me to be a better person than I am now. Someone who can help me to thrive under His direction. Someone who shares the same interest in helping to shape me into a vision we both desire.  
DO YOU HAVE A RETIREMENT PLAN? HOW LONG ARE YOU PLANNING TO WORK IN PORN? 
Yes! I think about this often. I'm changing my lifestyle to become a minimalist. This will make a positive impact on my saving, my time, and my quality of life. I also hate clusters so this lifestyle is really a good match for me.  
I really enjoy my work so I'm going to take good care of myself in order to work in this business as long as possible. This job allows me the opportunity to travel, meet new people and educate them about many kinks. Most people in the porn business are really nice and humble, especially the big stars, they're the humblest of all. I love my job so much.  
I want to expand my business beyond just videos. I have a lot planned for the work. The long-term goal is to be able to sell my concept to a kink company so I can retire.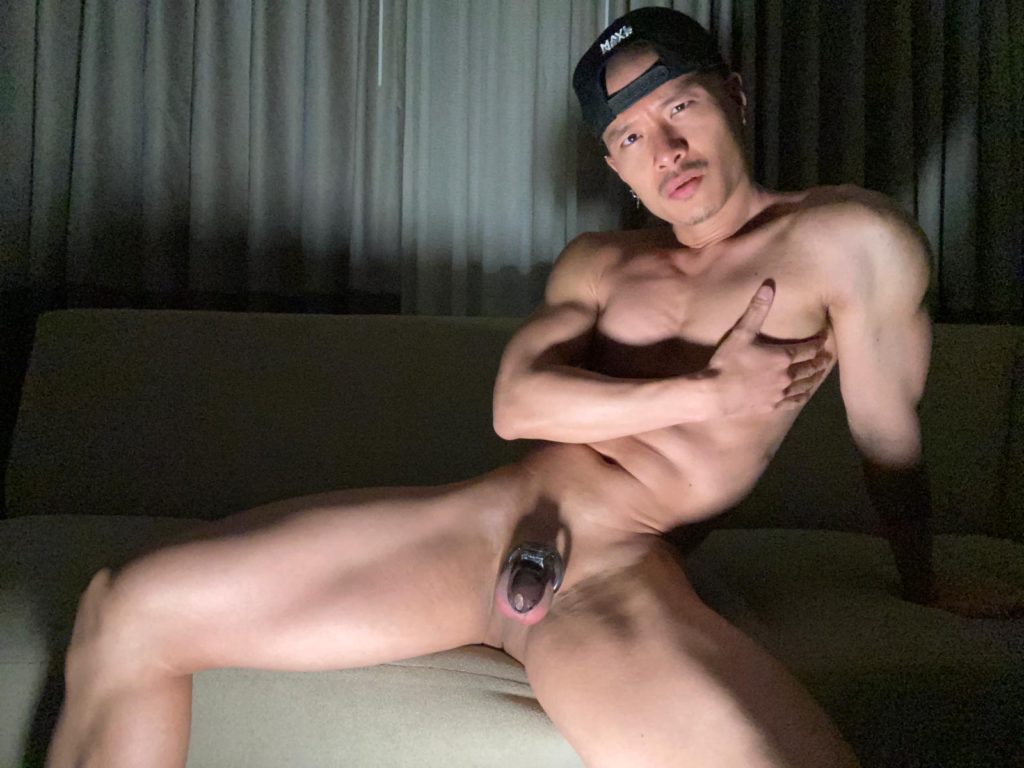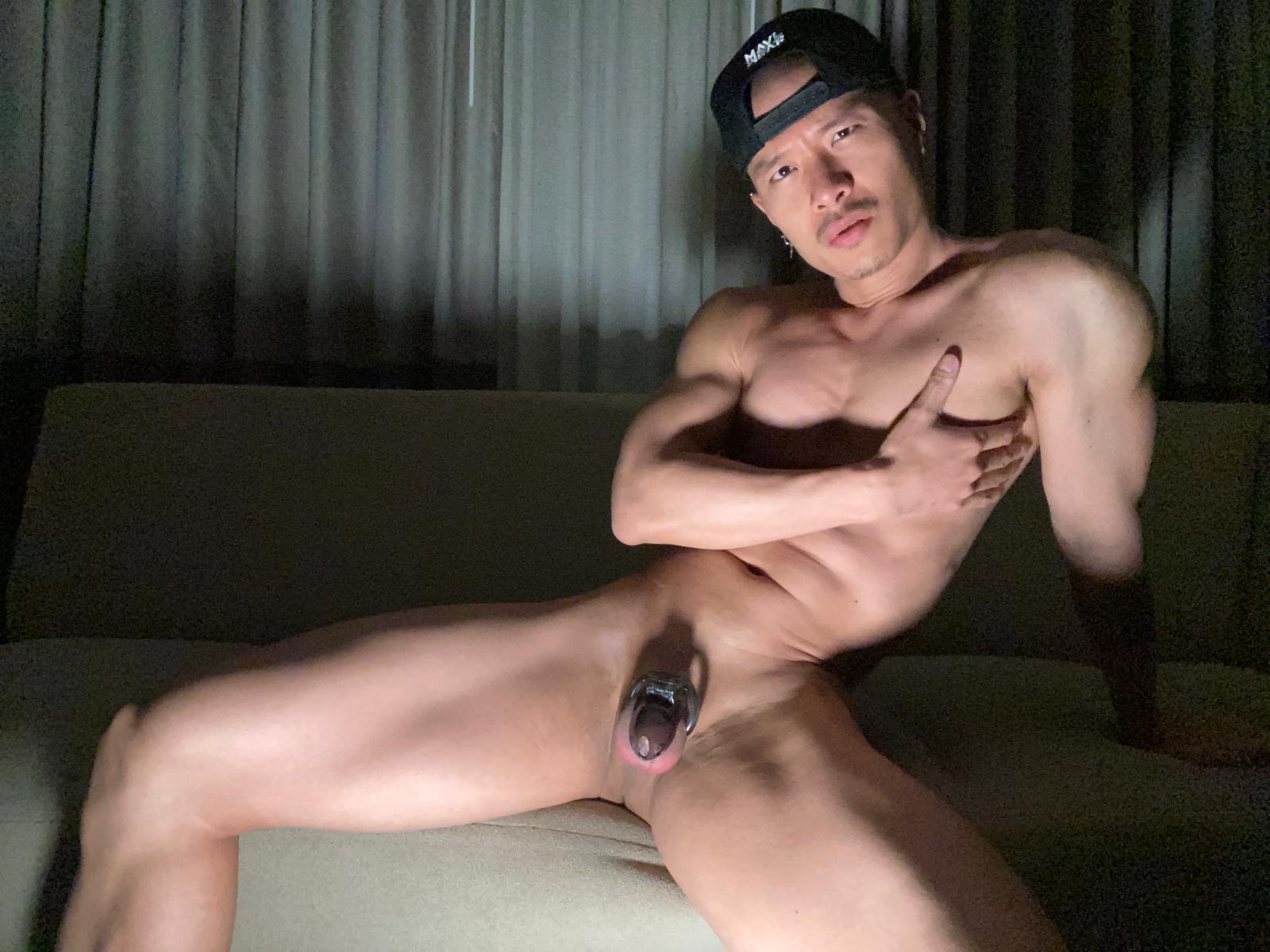 To see more from Cagedjock, you can find him on Instagram, Facebook, and Twitter @Cagedjock.
Photo Credit:
@elischmidtphoto
for @frocktheworld