Photography
Ryan Coit is a Minneapolis-based photographer. His mostly black and white works capture the inner beauty of his subjects while simultaneously offering the viewer an equally beautiful aesthetic. Through a minimalist style of portraiture, Ryan showcases the diversity of queerness and sexuality. He has a strong affinity for leather and fetish, making his photographs kinky and erotic. His photos depict a variety of gender that exists within the queer community and often one that is not typically brought into the mainstream.
We asked Ryan to share with us five of his favourite pieces and what the story is behind each one.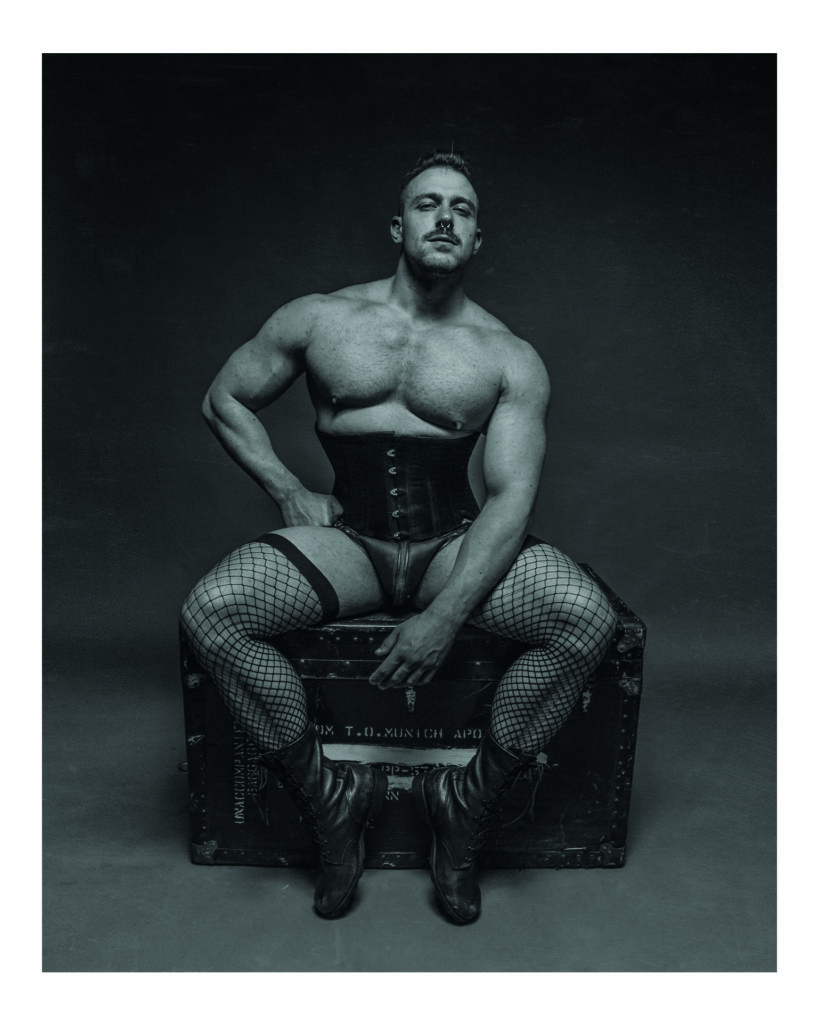 This is one of my favourite images I have shot over the last several This image captures how Blake, a non-binary individual, expresses themselves. I love the intersection of masculinity and femininity, it's spectacular and beautiful.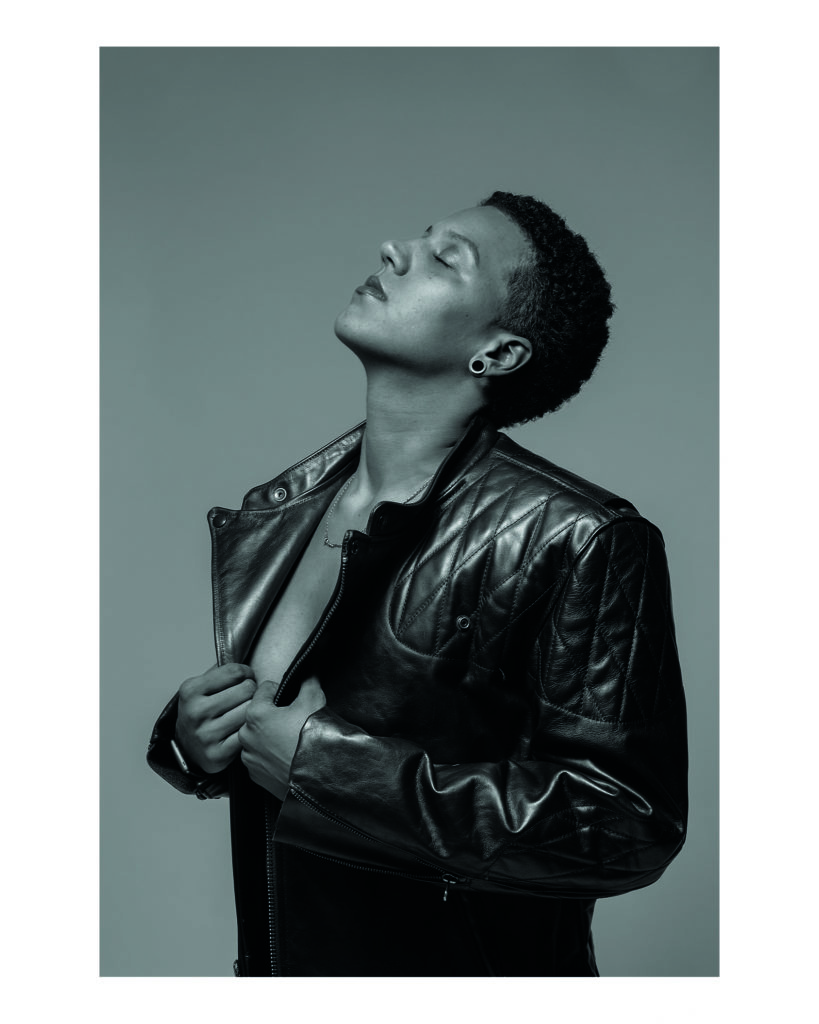 I took this photo of a friend in the beginning of 2020 and it has an abundance of emotion connected to it for that very This year I watched this brave woman take to the streets using her voice to stand up for what she believes in. When I look at this image now, it is like taking a moment to be still, to think, to rebalance, to breathe. But then, as you focus on the way she is holding the leather jacket, you feel her strength. She is guarded and preparing for what is to come. She is ready to fight for the things she believes in and the people she loves. This image is for me a representation of the women in my community who are a continuous force of support, strength, responsibility and protection.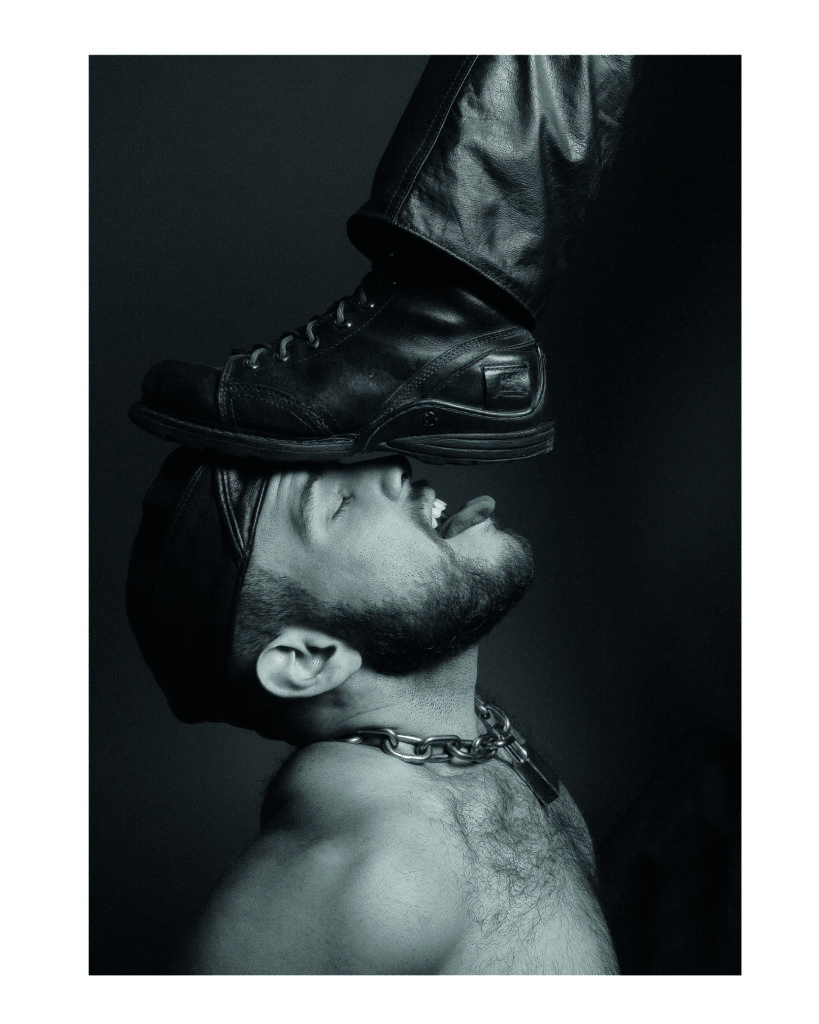 In 2016 I took this photo of Woody, who is a bootblack. Little did we know, this image would be used for leather event advertising around the country, as well as shown at one of my international exhibitions. The image is simple, yet you can feel the sensuality and satisfaction on his face. This was one of the images that really inspired me to continue exploring ways to photograph fetishes and kinks in a minimalist way, encouraging the viewer to focus on the pure beauty of the individual.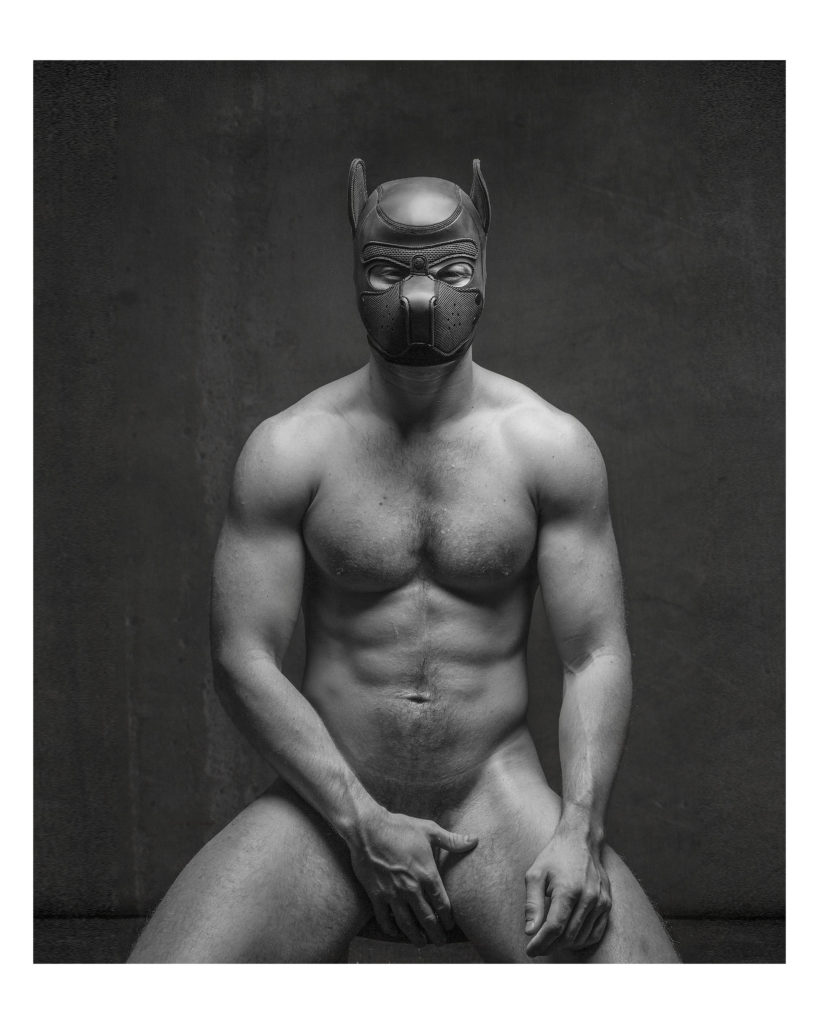 Pup John was shot in June, 2016 as part of my "We Are Beautiful" 2017 Exhibition, along with two international showcases. Pup John was a photograph I took at the beginning of my own exploration into puppy play, which made it even more intimate for me. When shooting the image I wanted to mix all the things I saw in pup play: anonymity, vulnerability, dominance, submission, and arousal. When you look into his eyes, you can create a narrative of your own fantasy.
I enjoy this image of Pup Phoenix for its sheer simplicity. There are no distractions in the image that could take your eyes away from him. The high contrast really makes you focus on the human body. Our community is diverse and beautiful, and that is reason to celebrated.
To see more of Ryan Coit's gorgeous and kinky work, follow him on Twitter
@

RyanCoit Instagram @coitphotography or @ryrymn_coitphoto.