WINGS loves to travel. For this issue, we headed to Lisbon to see what this sunny city has to offer to queer kinksters. Our third and last stop is Gear Club Portugal, the organizer behind the international fetish meet-up Lisbon Meets Fetish. We caught up with José  (he/him) to find out more about this event, and everything we need to know about Gear Club Portugal.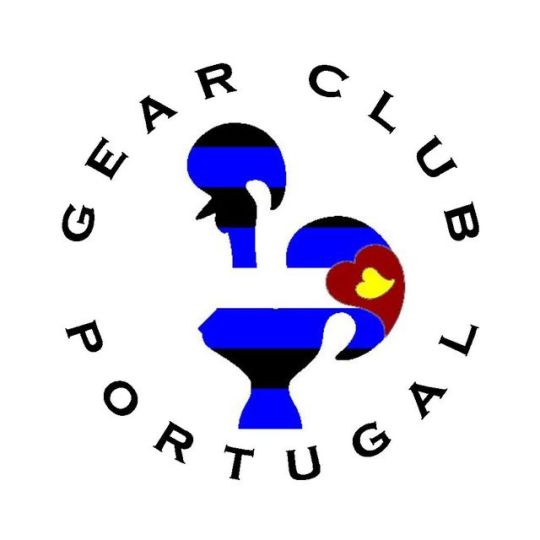 First of all, tell us about this year's Lisbon Meets Fetish.

"This year, Lisbon Meets Fetish will take place from 23 – 25 September, and it will be the fourth year this international fetish meeting is being organized. It's known for its friendly spirit and fun times. The event will include three parties, three meals in a buffet style, three social drinks, and a tour around downtown Lisbon. We offer different packs, and they are already on sale!"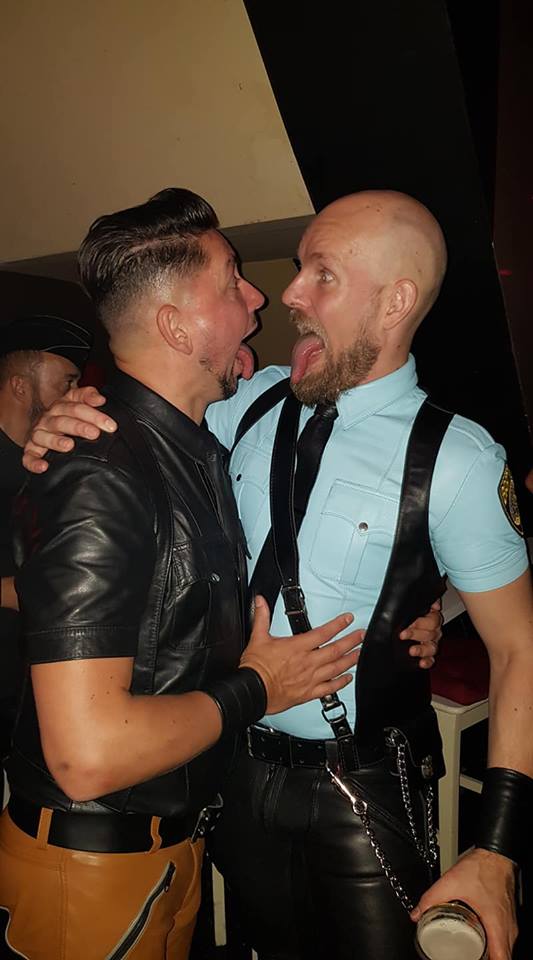 And all this is organized by Gear Club Portugal. How and when did the club came to life?
"The seed that started the idea for creating a gay fetish club in Portugal was actually a fetish party organized by Mister B, in 2012. Even though before that time, many fetishists already knew each other and there were some bars that had organized successful events, for the first time in Portuguese gay life, almost all fetish lovers came together in the same spot and had the opportunity to mingle and share thoughts and experiences. In 2014, after two years of intense dialogue between promoters and future members, Gear Club Portugal was founded. And the club had the following goals: to strengthen the male fetishist community, to improve friendships and an associative spirit, and to overcome the prejudice of the Portuguese society in regard to fetishism. And we are not only stigmatized by Portuguese society, but also by our own gay community."
How was Gear Club Portugal welcomed in the (local) gay and fetish community?
"Since day one, Gear Club Portugal had the chance to have get support from Bar TR3S Lisboa – the venue where we host our monthly Social Drink – and Mister B. The economic crisis and the COVID-19 pandemic affected many businesses with whom our club was working with. The recent opening of a fetish friendly cruise bar, XXL Lisbon Club, seems like the beginning of a new chapter. And it is a very inviting place to be."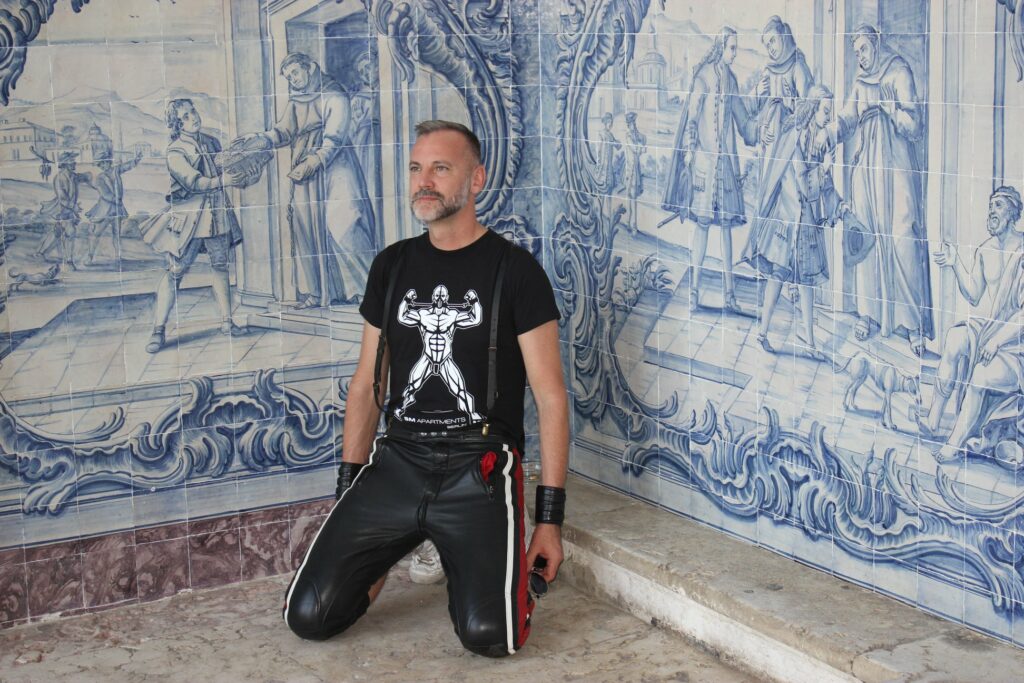 What can people expect when they become a member of Gear Club Portugal?

"Inclusion, tolerance, multiculturalism, and diversity are keywords for us. It is reflected in the backgrounds, ages, and fetishes of our members. Members from different cultures living throughout Europe, but also embodied in people from all over living in Portugal (from Belgium, Brazil, France, Italy, Poland, Spain, the UK, and the US, the name a few). These days, our main concern is to build bridges between the old school and the new generations. It is essential to make young people acquainted with fetish clubs like ours. The world is changing, and Gear Club Portugal wants to ensure that future generations of Portuguese fetishists take over the responsibilities that we are currently taking on. For that reason, we attended the Arraial Lisboa Pride 2022 with the generous support of Mister B. And we were quite successful among the younger generations attending the Pride!"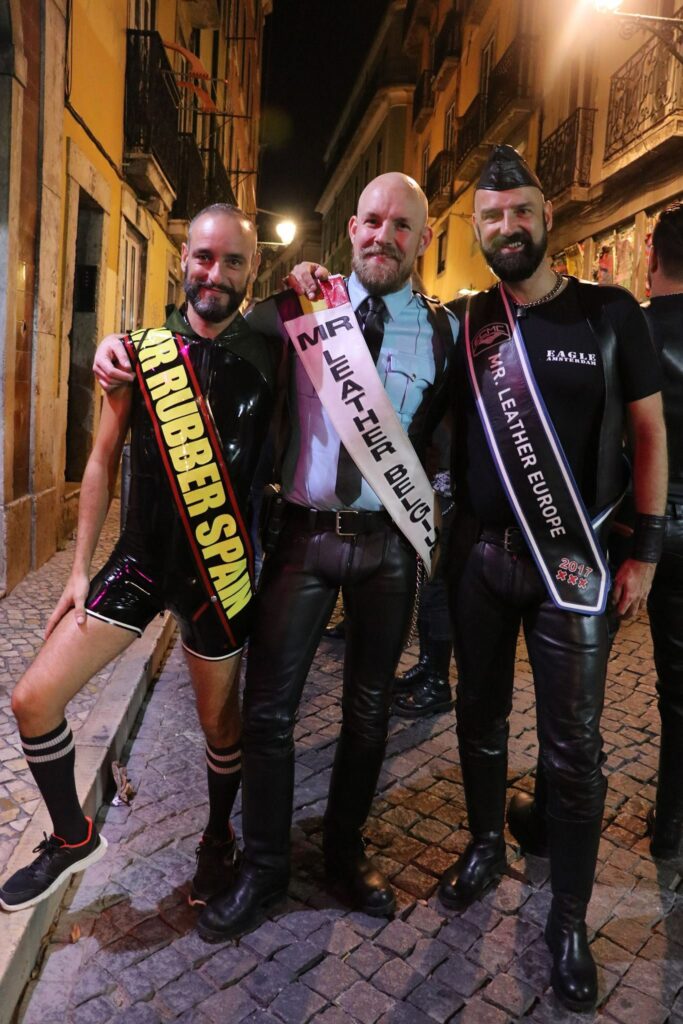 Is there anything else we should know about Gear Club Portugal and its future plans?
"As of November 2021, Gear Club Portugal is a full member of the European Confederation of Motorcycle Clubs, and in January 2022 we've established a twinning relationship with International Leather & Boots Spain (ILBS). In September we will have the same sort of agreement with Leathermen Club of Spain (LMCS), with the goal of strengthening friendship ties to create an Iberian fetishist platform. Both ILBS and LMCS are involved with the organization of the Ibero-American Meeting, traditionally held during Darklands and Folsom. But for now, come join us at Lisbon Meets Fetish for a great weekend!"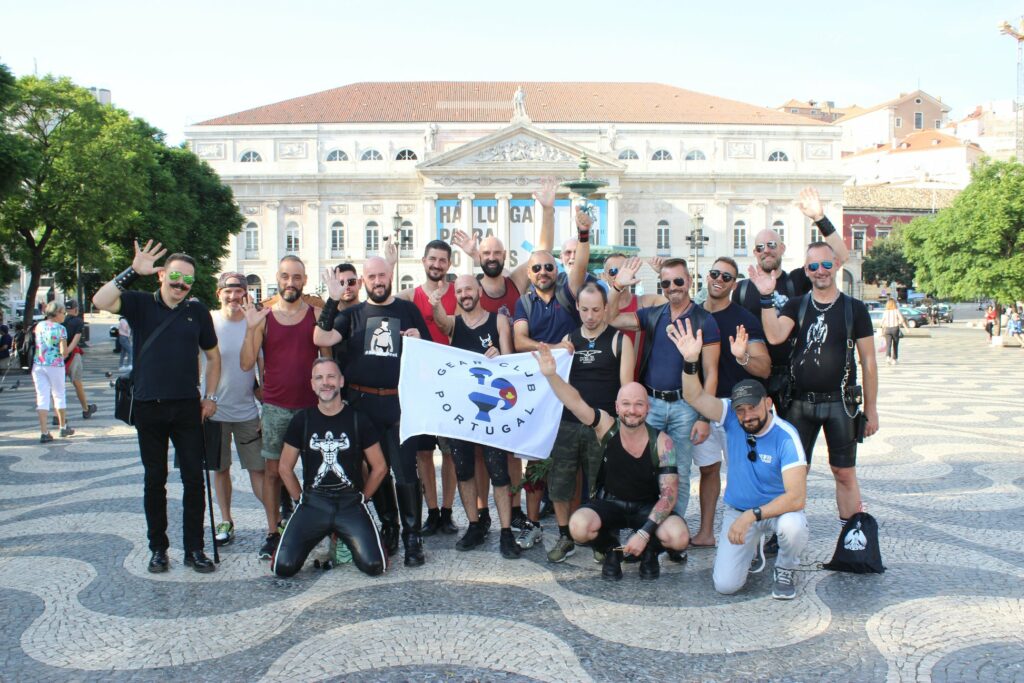 Want to know more about Gear Club Portugal? Then visit gearclubportugal.wixsite.com/home for more information, and make sure to follow their Instagram @gearclubportugal.