By Frank Colosimo
Typically, most fetish events in the Netherlands happen in Amsterdam. Of course, this is understandable, with such a big population of kinksters around, it's expected. Something that is less expected though is a fetish event in the south of the Netherlands, specifically in Brabant. But that is just what is happening – Fetish Social Brabant, an inclusive event for the fetish-minded folks in and around the Brabant area.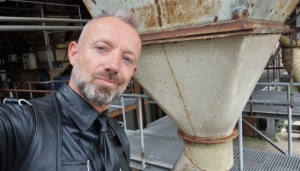 It's a terrific opportunity for those who don't live so close to Amsterdam and Antwerp, says founders Tio and Lei, residents of s-Hertogenbosch, who wanted to create an opportunity for kinksters in the south to gather. He says "We know many leather men are living in the south because we know them personally and we're guessing there are a lot more who we don't even know (yet)." Which makes a lot of sense. Kinky people live all around, not just in the city centre. Tio says that they were originally planning a leather social, but when folks got news of the first planned event, the rubber and ladz communities began asking about it, as they were interested in gathering as well. Tio says "We didn't have to think twice about it and instantly said: of course! We do like to think that members of the rubber, sportswear, bear and other fetish groups are part of the family." And that is how the once thought-to-be leather social became the inclusive event Fetish Social Brabant.
The idea came to the two during Amsterdam Leather Pride two years ago. They were very motivated to create a leather event in the south and began working on it right away. First, they found a nice, gay-friendly bar in s-Hertogenbosch, whose owner was eager to host the event. The date was selected, it was planned for the Friday after Darkands, so the folks who went to Antwerp can share all their juicy stories from the event with those who didn't get to go. The start time was 22:00, as not to interfere with the bar's regular dining services and then the Facebook group was created to inform everyone of the details. The Facebook group was intentionally created private so that those who are not out could safely join as well. Everything was set for the first Fetish Social Brabant. Then Corona arrived.
During Darklands, there was more and more disturbing news about the Corona pandemic, and though everyone was in a celebratory mood, the Monday after Darklands a decision needed to be made.  The guys reconsidered the social, wondering if it would be wise to allow it to take place. Of course, in the end, considering the health and well-being of the community, the event was cancelled. But not forever. The plan was to make it happen as soon as possible. No one knew it would take this long, but finally, after a very long year and a half, the plan is back in action!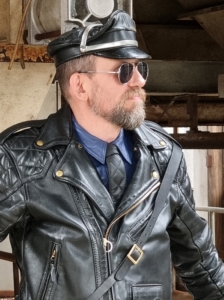 Now that the social was being replanned, the guys decided to make some changes and create the best possible event they could. The new fetish social will be held earlier in the evening so that the folks from Amsterdam can join and not have to worry about taking the last train home. This change was made at the request of some leather folks from Amsterdam. Tio says "It's funny that it's now the other way around for once, normally people outside Amsterdam have to deal with (the way too early) last trains back home." He speaks from experience.
The event is now at a new location, one that can host them earlier and is also by the Den Bosch train station. As it happens, COC Noordoost Brabant just began in a new venue there, and with their collaboration, the social is going to be held in this wonderful place.  It's in an old fodder factory turned into a cultural creative hotspot called Tramkade and it has a cool industrial vibe.
The first event will be held on Friday, October 1st. It's well situated after Folsom and before Leather Pride Amsterdam and at a perfect time of year. Everyone is welcome to join.
This event is inclusive to all genders, as long as you're fetish-minded. Leather, rubber, neoprene, sportswear, puppies and more. All fetishes are welcome, but keep in mind that it is a social and not a sex party.
From full gear to less gear is welcome, as it is understandable that someone newer to the scene may not have any. Especially to those who are just exploring kink and fetish, you are welcome. It's at social events like these that you can meet others with similar interests and develop friendships, relationships and bonds that will guide you through the years. This is something most people appreciate about the fetish community. We often get to learn a lot from others within the community and especially those we meet at fetish events. This is especially important for those who live further away from the major fetish cities and don't get to visit events as frequently. Now there is an opportunity for those kinky folks in the south of the Netherlands to get together, and Tio and Lei are hoping that it isn't going to be the only one! They hope to see you there.
Check it out!
Fetish Social Brabant
Friday, October 1, 2021
From 19:00
Tramkade 26
's-Hertogenbosch
Join the Facebook group for Fetish Social Brabant to get all the news about upcoming events and more –
https://www.facebook.com/groups/860019991093764/?ref=share_group_link
You can also find them on Instagram @fetishsocialbrabant