This October we invite anyone out there who has been curious about getting locked in a chastity cage to try it! We offer 10% of cages all month at Mister B, so it's a great time to start! For those who do wear one, or decide to do so, we will reward you for your good behavior! Go into a Mister B store and get yourself locked there, wear the cage for a week, two weeks, three weeks, or the whole month and get a reward!
See all the details at misterbwings.com/locktober !
This year, Mister B asked kinky New Yorker and chastity pro Cagedjock some questions about wearing a cage, so he can share his experience with our kinky readers. Here are just a few of them, which can help guide you on your chastity journey, but you'll have to wait for Wings Issue Ten for the whole interview!
When did you get into your first cage?
I got my first cage Cb-6000S in late 2014. It was so uncomfortable. You should never get a metal cage on your first try. It pulls your cock and balls down due to the weight. The size was off so it kept slipping off at night when I slept. I couldn't use it and had to put it back in my drawer.
My second cage was a much better fit. It was from HolyTrainer. The design is slick, easy to put on and felt super comfortable for long-term wear. I was so horny the first time I had it on. I kept leaking everywhere! I took a picture and posted it on my Tumblr and that was how Cagedjock started. Their new version HolyTrainer V4 fits great.
How long did it take for your cock to become trained?
It was quite a process. When I first started in 2015, chastity wasn't as big as it is now so I didn't know a lot about training my cock to get used to being in a cage. It was trial and error, plus lots of research on the internet. Nighttime erections were a big factor, plus morning wood. Many sleepless nights I  struggled. But the body is very adaptive and soon enough you just stop having boners when you sleep. That took about 14 days or more, I'm just guesstimating based on memory. Everyone is different though. Some people adapt faster than others.
During the day, it was a lot easier. I learned that shaving helps since it prevents the cage from pulling on your hair. Lubricating with coconut oil also helped me. You cannot wear a dry cage, that would be the equivalent of running a car with no oil. Best to avoid synthetic materials such as lube because they tend to dry too quickly. You need to use natural ingredients as the moisture remains on your skin longer. Underwear with pouches will help to prevent rubbing against the cage. You have to learn a new way to sit or walk. Getting fucked while being locked also became an addicting new passion.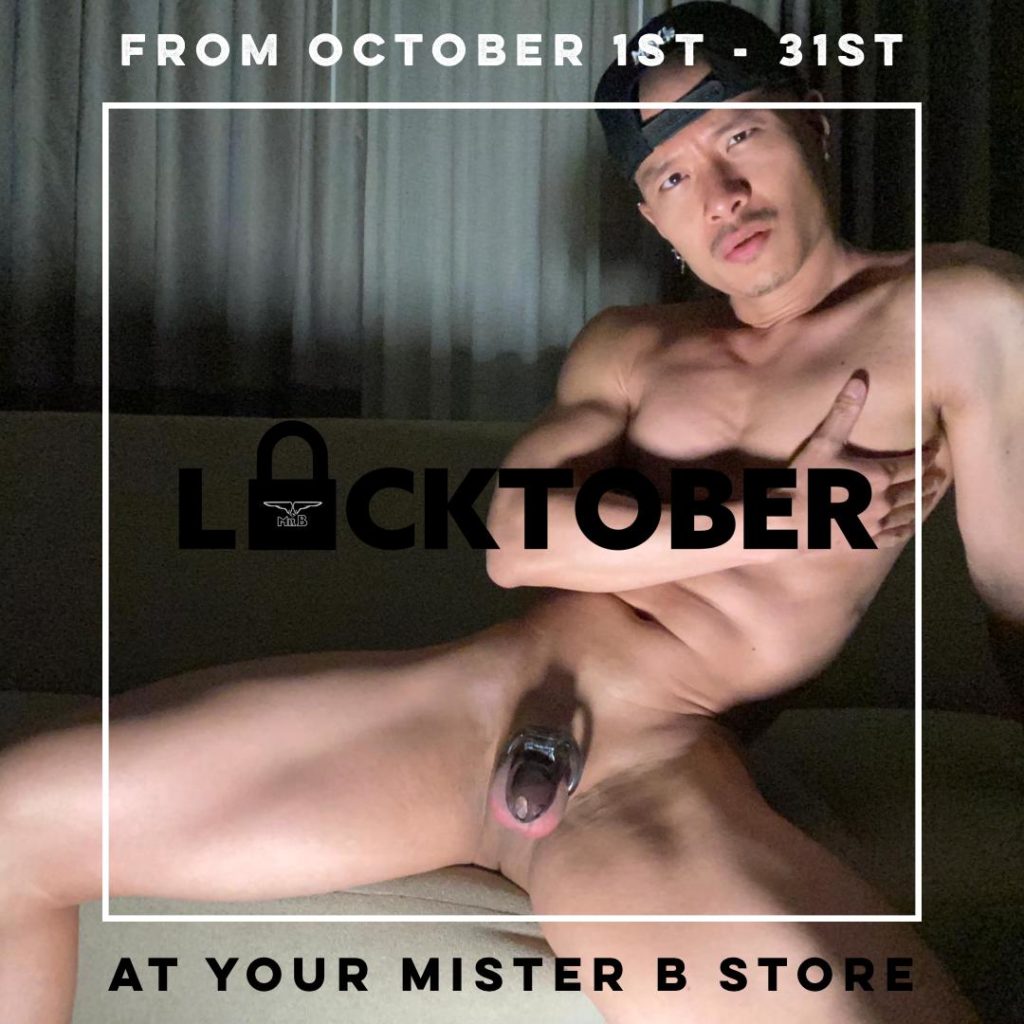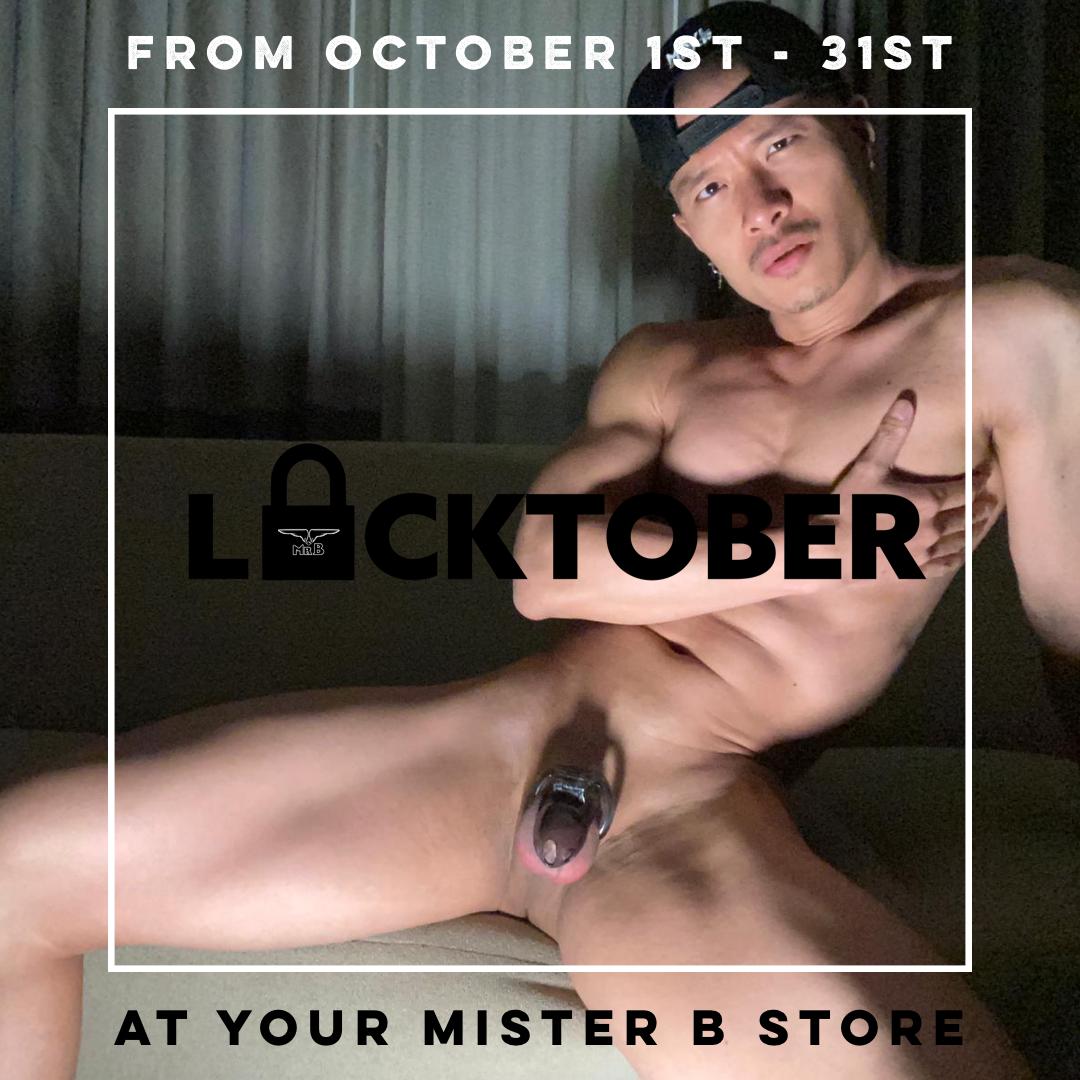 What was the biggest surprise when you started wearing a cage?
That it's more comfortable than how most people would envision it to be. A lot of people think that it's painful or uncomfortable. Getting hard in it is actually very arousing. It feels like someone's hand is holding tight onto your dick and forcing it down. I love it! It feels so amazing. You just want to get on Grindr and look for whoever is available to come and fuck you so you can get some sexual relief.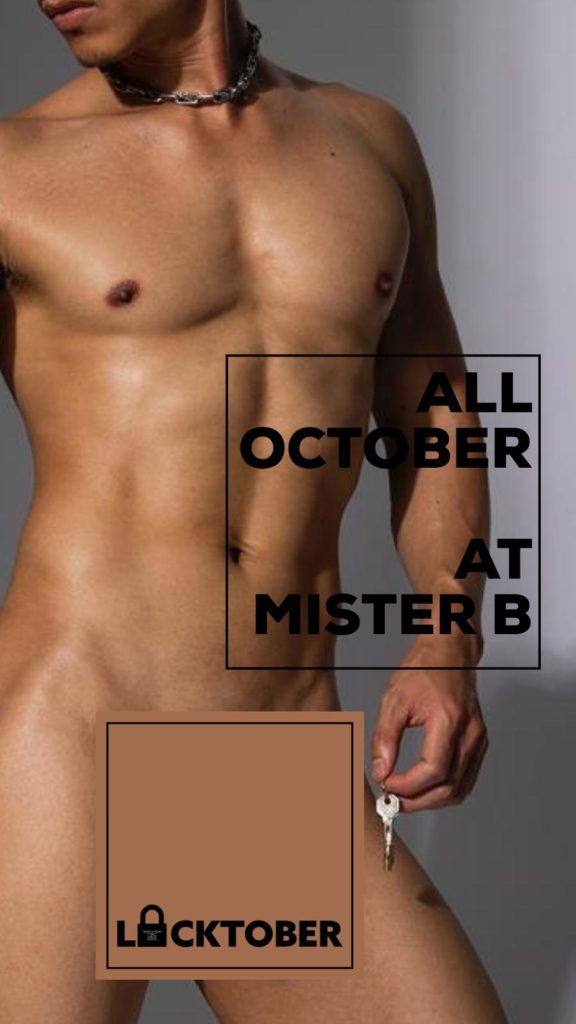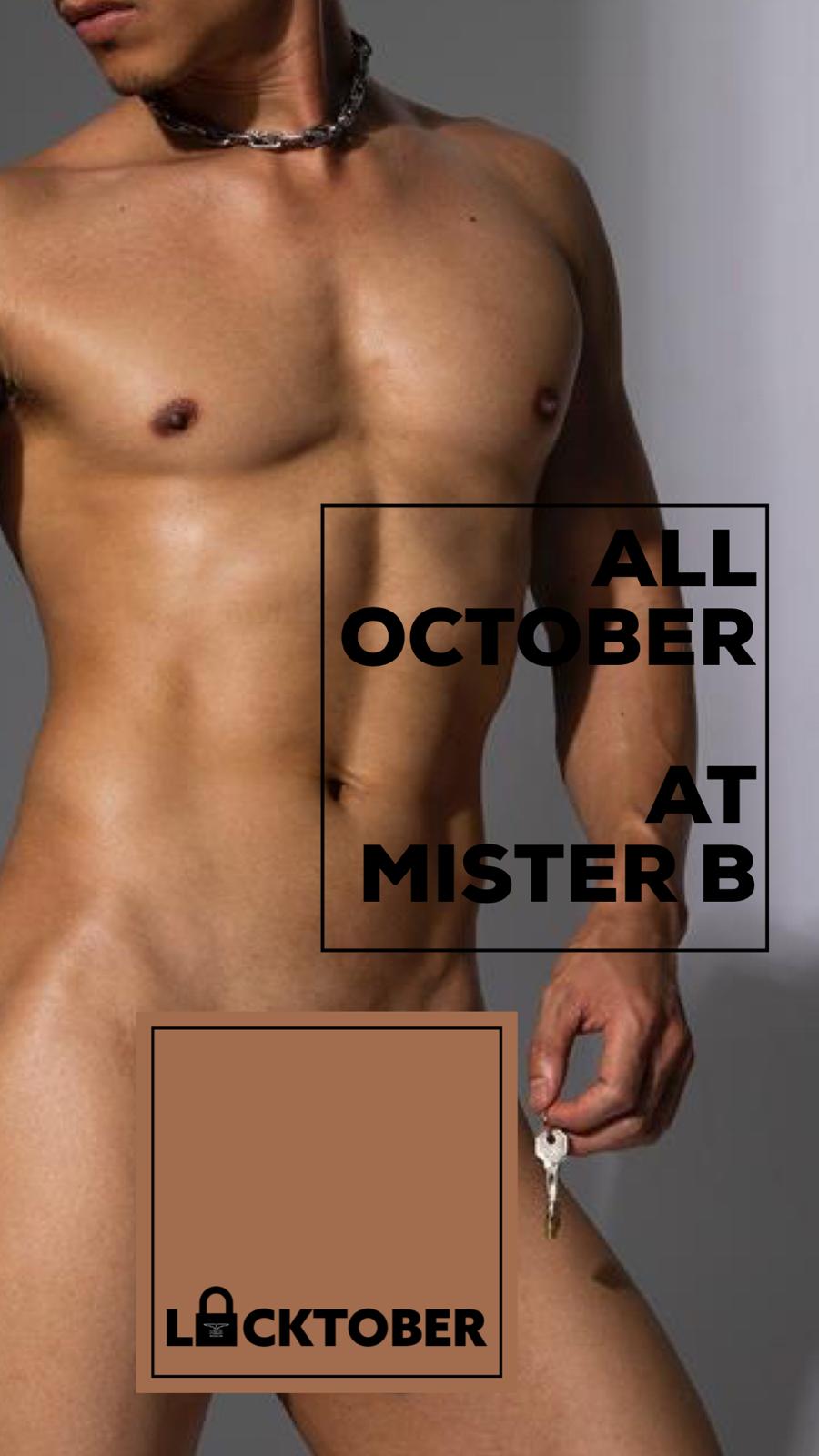 What main piece of advice would you give to someone curious about wearing a cage?
Finding the right fitting cage is like dating. Chances are you won't succeed on your first try so don't let it deter you from engaging with this fetish. Take your time to find the right measurement as it'll be the key indicator for comfort. Without comfort, you wouldn't be keeping it on. After you have the measurements then you can start finding a cage that has similar specs that would potentially match your genitals. Don't throw the old cage away. Add it to your toy collection so you can use it on a bottom buddy who wants to try on a cage one day. To get the right measurement I recommend a visit to my site and check out my article on getting the right cage size: cagedjock.com/advice
Follow @Cagedjock on Instagram, Twitter, and Facebook for more advice, photos, and info and stay tuned for Wings Issue Ten for the full interview!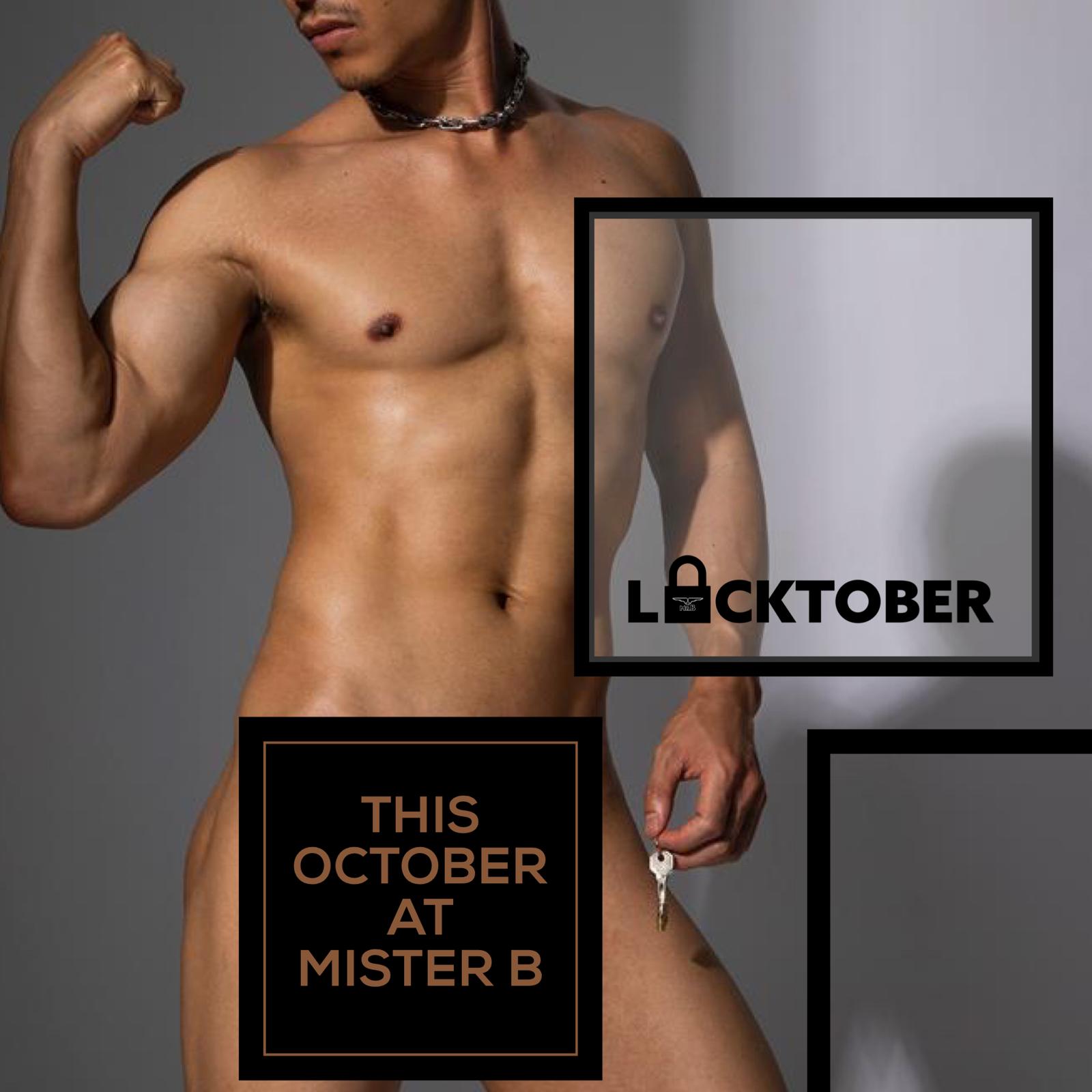 For more information about Locktober at our Mister B stores:
*Due to COVID-19 safety measures, this year the Mister B staff will not put the lock on your cage, but instead they will give you the lock and ask you to do it there at the store yourself. Thank you for understanding.