If you're not already familiar with it, Second Skin is the online marketplace for kinksters to buy and sell pre-loved gear. Leather, rubber, sportswear, and more, there's a reason they have the tagline "Whatever gets you off, buy and sell it on Second Skin".  This community-based operation has been created by gearheads, for gearheads and is a wonderful way to maintain the lifespan of the amazing fetish gear you buy. For those leather pants that are too tight or that hood you just don't use anymore, put it for sale on Second Skin and let someone else get a run at it. Then you can find yourself that special piece of gear you've been wanting for so long.  
This platform not only allows folks to sell amazing items that no longer work for them, but also connects you to like-minded folks around the globe. It truly is a community-based operation. WINGS had the opportunity to ask the charming pair of guys behind Second Skin, David and Oli, a few questions about their amazing business. 
How did you start Second Skin?
I've been into leather since I was very young and embraced the leather and kink lifestyle increasingly over the past ten years. A marketplace for gearheads has always been something I've wanted to find, but have made do with the likes of eBay. When Covid hit last year my business partner and I (with whom I co-own a design agency together) decided to create it ourselves. 
Oli (@blackcreakboy on Insta) is a web developer by trade, and I'm (@blcklthr on Insta) a designer so we had all the skills we needed to pull it off. We launched in beta in August 2020. Skip ahead to today and we now have over 7,000 members signed up and have just celebrated the sale of our 1000th item on the platform.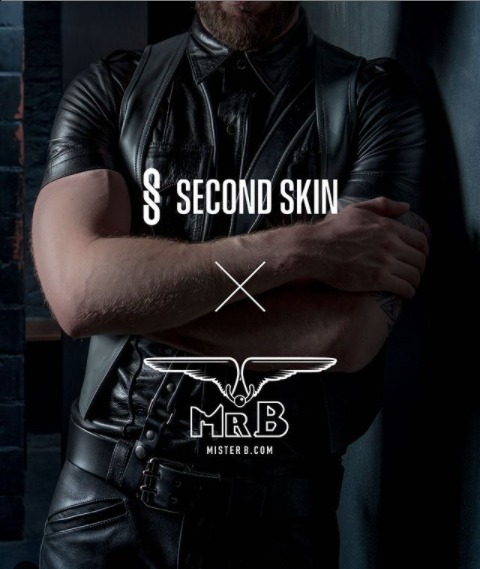 What are the main features of Second Skin?
Second Skin aims to contribute to the kink community in a number of ways. Firstly, it aims to make gear more accessible. Gear can be expensive and not everyone has the means to buy that Langlitz or a new pair of leather jeans. We hope to create a place where gearheads, especially those new to the scene, can find great-valued gear. 
Whoever I talked to said the same thing: their wardrobes are full of gear they no longer wear or need, but it doesn't stop them from wanting new gear! Second Skin provides a safe platform for selling pre-loved gear and make money doing so. It's easy, free to join and our seller fees are lower than eBay.  
We want the kink community to feel some ownership on the platform. We consult on new features, ask what people like and don't like, and continue to develop the site based on this feedback. Building something well and truly for gearheads is really important to us. 
Above all else, the feedback has been that buyers love knowing who the item has come from, and the seller knowing it will continue to be enjoyed. 😉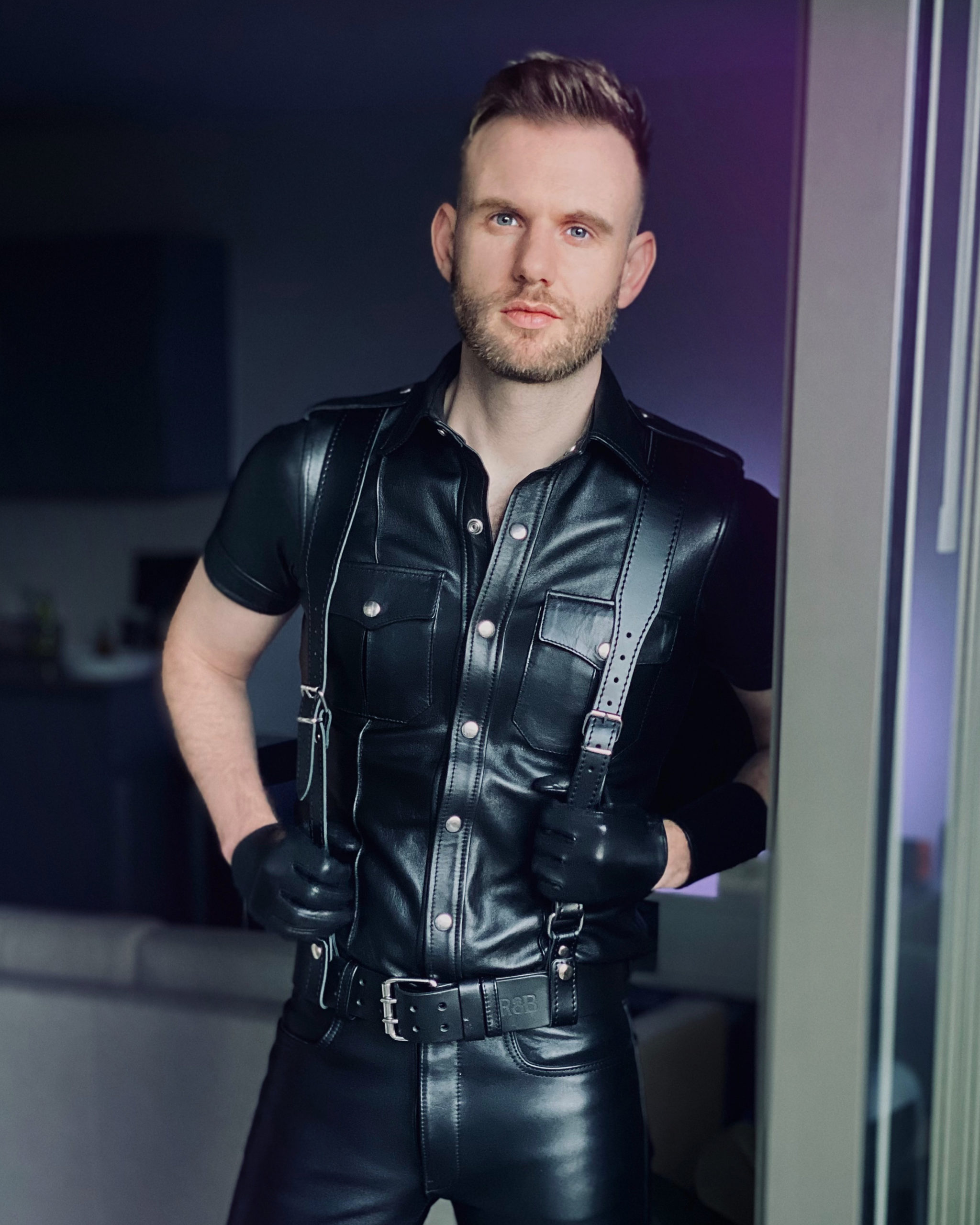 What are some of the more interesting pieces being sold?
We've seen it all! We split the site into a number of categories to help encourage kinksters of all persuasions to feel like they belong. We've had a couple of Langlitz jackets listed, which prove very popular, and every now and again you find some truly unique, vintage pieces. Of course, some excellent Mister B pieces too! 
What are the future plans for Second Skin?
First and foremost we're doing everything we can to increase brand awareness, get as many members on the platform as possible and create a thriving community buying and selling gear. We want Second Skin to be the obvious choice over eBay or similar platforms because of what we stand for. There will also be lots of new features coming over the next few months, including wishlist functionality, improved user experience and we're also looking into shipping integration to help remove any friction on the seller side.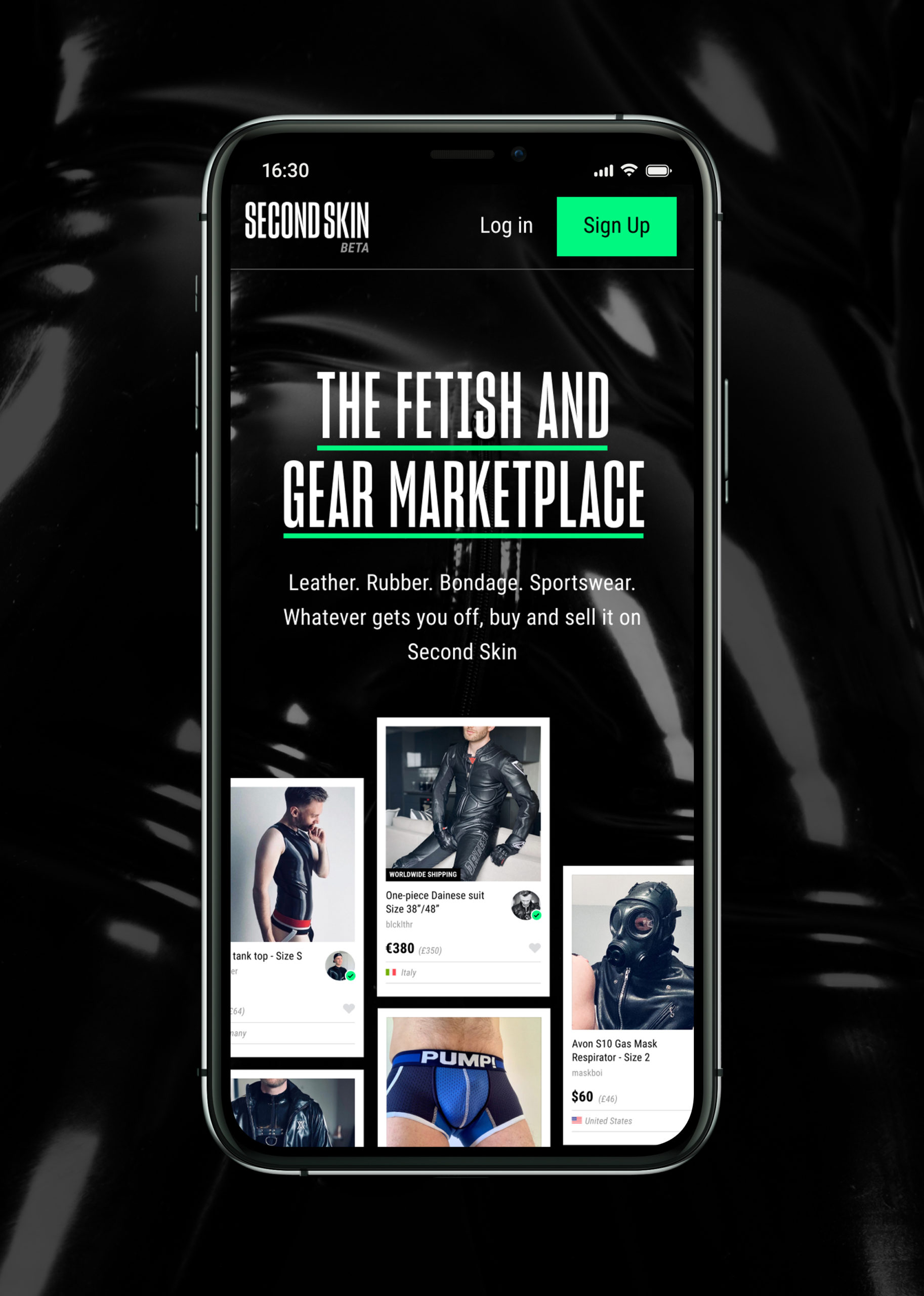 What is this current promotion about?
I've always loved Mister B and the gear they produce – the quality is amazing and the gear is always on point. This giveaway is a fantastic opportunity for us to create a real buzz on our social channels, generate engagement and also position Second Skin as a brand that's here to stay. We have the utmost respect for brands like Mister B and look forward to seeing how we can develop the relationship in the future.
Where can our readers find Second Skin?  
Website:
Instagram:
Twitter:
Sign up to Second Skin for free using
the code G34RMR and get selling your
pre-loved gear today!