As a little girl she wasn't sure what to become: a pilot or a ballerina. But one thing her father knew: Whatever my daughter wants to become, she will definitely succeed!
The energetic and enthusiastic Natsumi has always had the support of her parents, who believed in her. Even if it meant traveling across the country, training hard, and sometimes literally fighting for what she wanted. She never compromised on what she wanted and what she considered possible.
Natsumi grew up to be quite a power lady, while she talks her eyes sparkle and she clearly shows that she's hard to despise, and perhaps even a little stubborn.
You can imagine that this lady, who is overflowing with energy, was born to become a dancer.  She dances through life, even if life doesn't always treats her well. However, adversity is something that she converts into new challenges.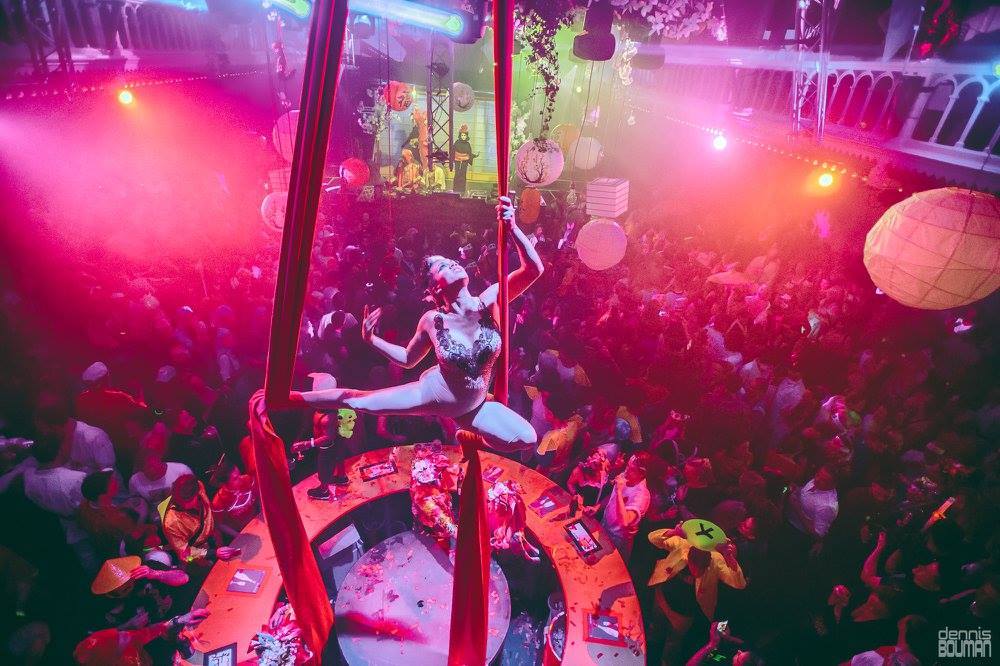 She starts her career with a training as a classical ballerina, but after several educations, (amongst others at the Royal ballet academy), some creative disagreements, a severe injury, a lot of traveling and about 15 relocations, she finds her definitive calling in becoming a burlesque dancer. To learn the tricks of the trade, she travels to London on her own, and meets none other than Roxy Velvet. Here she is immediately put to work, but besides hard working, she also gets the chance to develop her own first show; a contemporary burlesque act featuring a cocaine addicted Marie Antoinette, created and performed by the wayward lady herself:  Natsumi.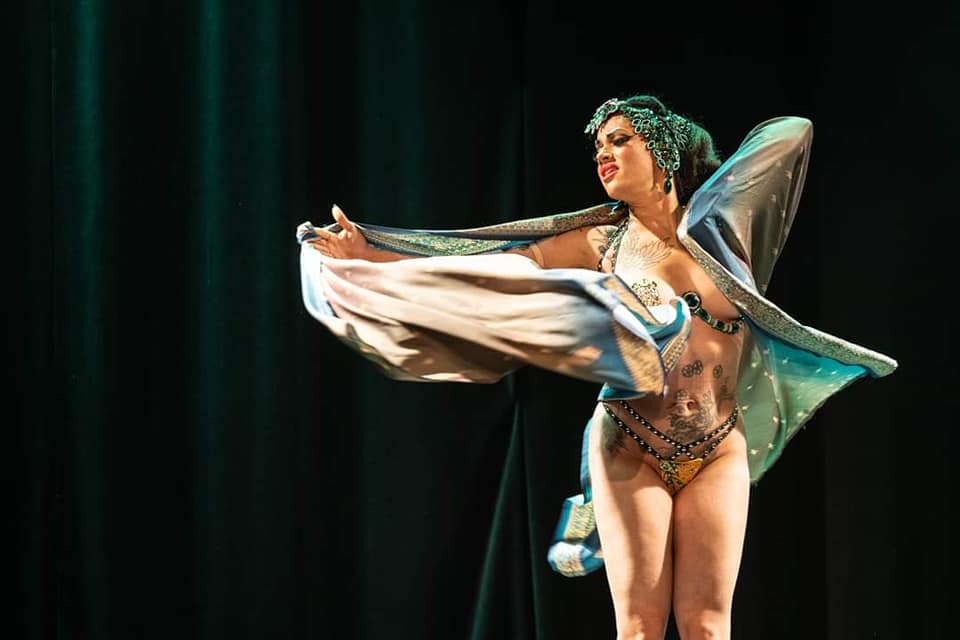 After this, she quickly develops into a serious performer who is not afraid to push the boundaries and who is not afraid to break down stereotypes. As she finds her way as an artist, she also develops her other talents, such as directing and choreography, and costume design. Costumes and accessories designed and manufactured by Natsumi are now available at: https://www.etsy.com/shop/ArtNoufauxBoutique It is also possible to create a custom design in consultation with her.
On stage she likes to demonstrate her strength and her sexuality. Natsumi: "Burlesque is not about pleasing, it's about self-confidence, about power, and it doesn't matter what gender you are or want to interpret and perform. Burlesque is about all forms of gender and the freedom to express this".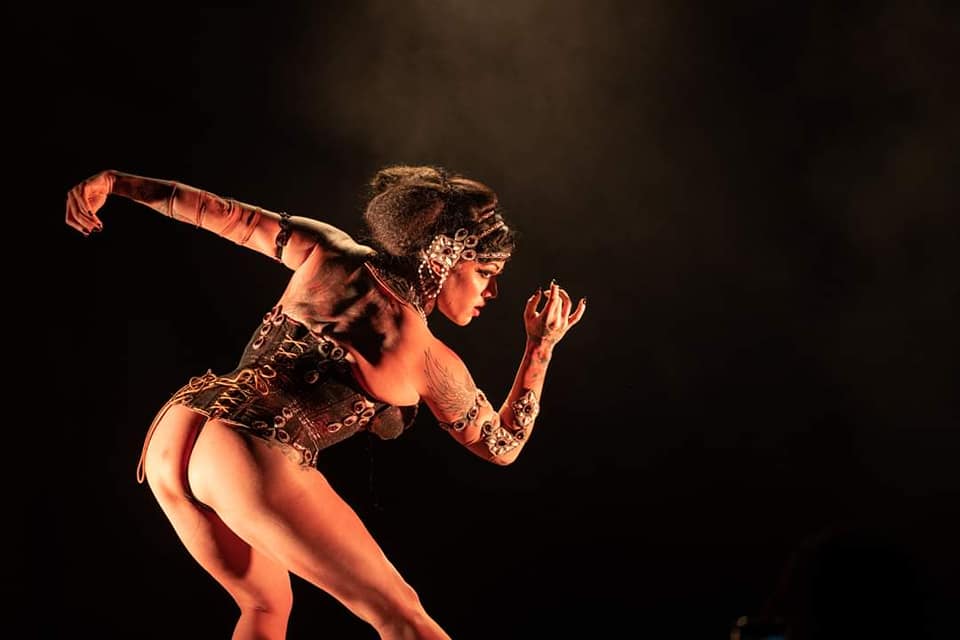 And that philosophy is clearly reflected in Natsumi's first own theatre production, which premiered in Amsterdam in November: Art Noufaux, the show. All kinds of special artists are reviewed here, and in addition to female, also male eroticism and energy can be admired, sometimes with a wink, sometimes moving, sometimes extremely passionate, but all of a high artistic level. The theatre show, where you could also book a dinner arrangement, took place in one of the most beautiful and romantic theatres of Amsterdam: The Tobacco theatre (https://tobacco.nl/en/). This entourage made the experience complete and it felt as if you were in Paris in the thirties.
Later in 2023, we can expect another theatre production by her hand. But that's not all. Natsumi is overflowing with plans and new projects. You just have to do your best to keep up with her!
In the end she didn't become a pilot, but who knows, with Natsumi you never know what awaits us in the future. There are always new possibilities and new boundaries to break.
http://www.natsumiscarlett.com/
https://www.instagram.com/natsumiscarlettofficial/
https://www.facebook.com/natsumi.scarlett.3