The Mr International Rubber (MIR) competition has been running for 13 years and is the centrepiece of the annual Rubber Weekend held in Chicago.  The winner has been known to do good work to help cultivate a tight, rubber community in the area, across the country and around the world.  Joe is no exception to that rule. They are an open-minded, friendly and eager titleholder who wants to help the rubber and fetish community become more inclusive and provide safer spaces for all who want to participate. WINGS asked them about their interests and intentions, and this is what they had to say. 
How and when did your rubber fetish begin?  
I've been into rubber/latex since 2016. My first experience was at IML when my partner at the time encouraged me to wear rubber. I was instantly hooked. It was a fetish that I didn't think I'd be into at first, but I was instantly attracted to the way rubber felt and looked.  It was love at first lube, and since then I've become increasingly involved with my local rubber club, the Chicago Rubber Club (CRC).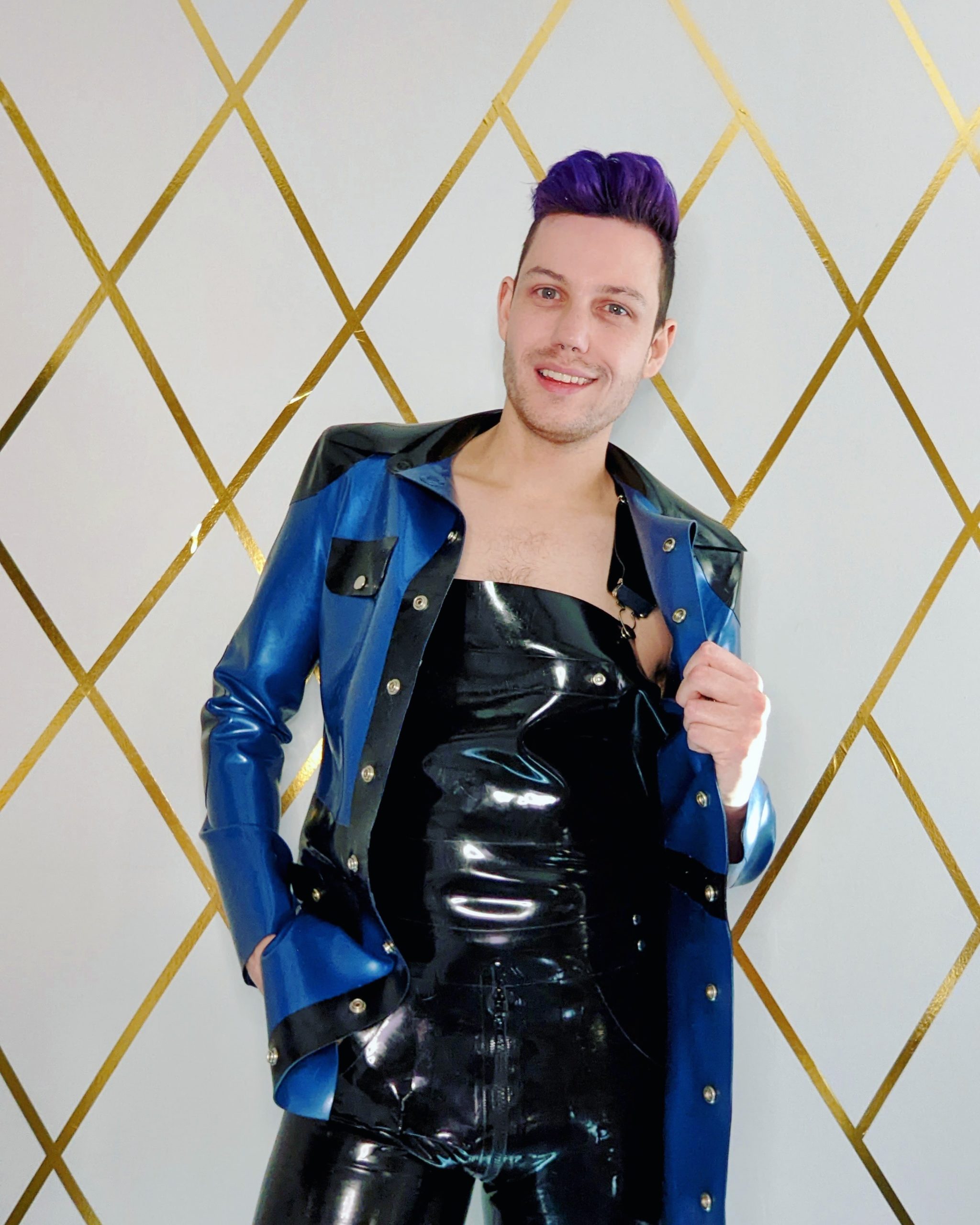 What can you say about the CRC and your experience with the group?  
Even before I got involved with the leadership committee, the CRC was a safe-haven for me in lower points in my life. I've been very fortunate to find friends as good as the ones I've met in the CRC. This club runs one of the largest gear-swaps in the country (at MIR) and they're very focused on building a community. I couldn't be more proud to help with this organization. 
What motivated you to run for Mister Rubber, both locally and internationally?  
Initially, the idea of building a community drew me to run for MIR. I actually wanted to run for Mr. Midwest Rubber in 2020, but the pandemic had other plans. I was on the fence about competing this year (I really wanted to run for a smaller contest first) but CRC really pushed me to run, and I'm glad they did.  
I also recognize that I'm privileged to have had such a wonderful experience with kinksters from all over the world. I know that this isn't the case for so many Queer, Trans, Nonbinary, or People of Color.  
What goals do you have as a spokesperson for the rubber fetish scene?  
I'd love to visit as many clubs and events as possible, so if you'd like me at your event, visit my website and we'll see if we can make it happen.   
Most of our clubs are social first and sexual second. I'd love to see movement within our clubs to adopt a more inclusive name (Like Melbourne Rubber, Chicago Rubber Club, and New York City Rubber Club) have done. I think the Queer community is stronger when we're together and I'd love to help make that happen. (Full disclosure, I'm even happy to do some pro-bono graphic design work to get your logos updated!)  
Preston (MIR 2020) and Melbourne Rubber have put together a fantastic anti-harassment policy that I'd love to highlight and get more clubs to adopt. I've already been able to help the Austin Rubber Roundup and Chicago Rubber Club implement these policies, and I'd love to draw more attention to their work.   
In what ways could the community be improved, either locally or internationally?  
We need to actively build the community we want to see. You don't need to be sexually attracted to everyone for them to exist in a space. Nor should your attraction to them impact your ability to be nice to them. We need to build a safe and inclusive community.  I'd also love to see more contests being more gender-inclusive.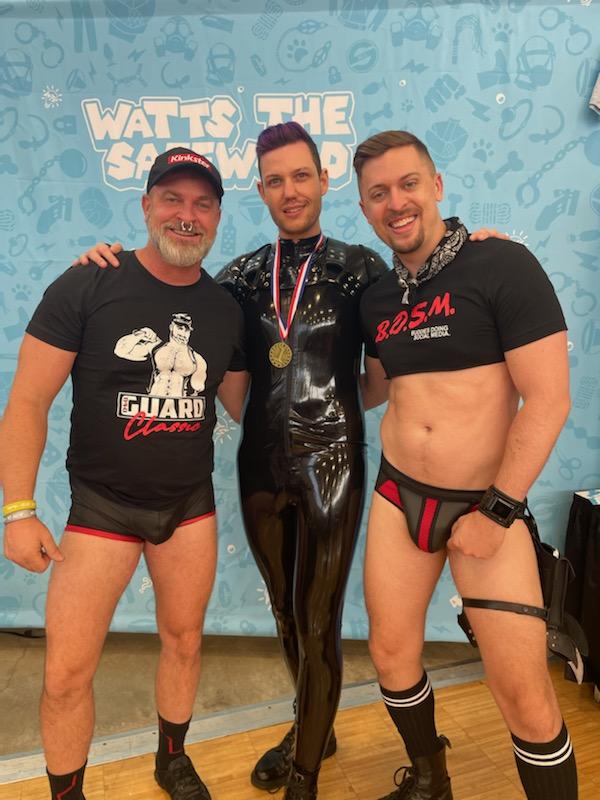 What value does inclusivity have on social clubs with such a niche commonality like a fetish?  
Our community is already so small. Why should we make it smaller by pushing out people who identify differently? We have so much more to learn from each other and so many unique experiences that make us better. We can also better advocate for the community as a whole if we're better connected. Plus, allowing kinky LGBTQAIP+ people of all kinds into our spaces may also help save our fetish spaces that are increasingly closing. We need to create the spaces that the next generation wants to participate in.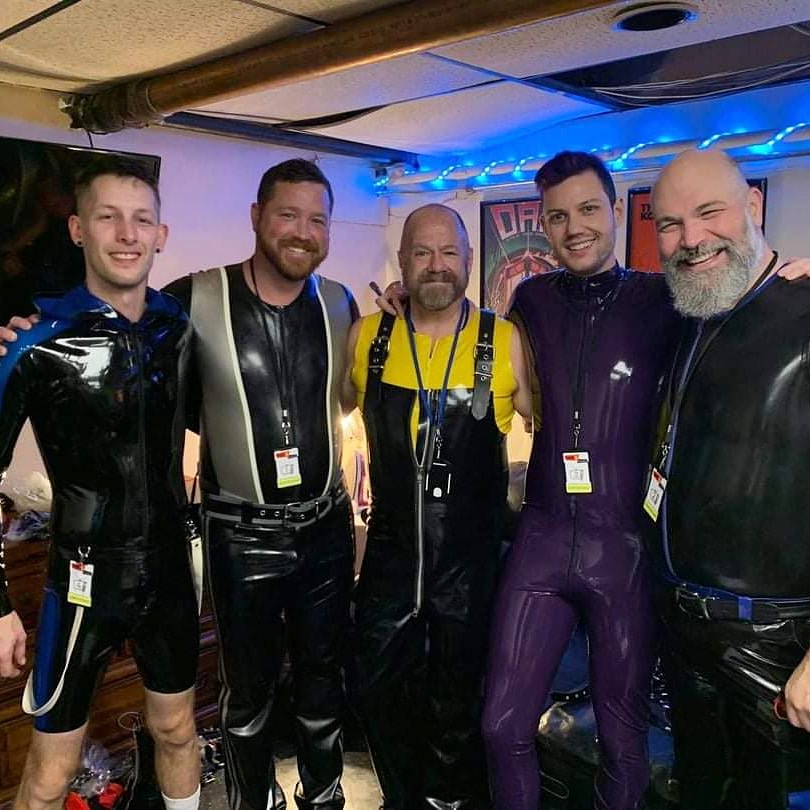 Many gay fetish clubs and parties outside of the US, like those across Europe, tend to be exclusionary and use what many call transphobic, 'men-only' language and practice. They rely on a definition of man that depends on either external genitalia or traditional aesthetics as a marker to decide who can and cannot enter the party.  What do you think these folks could do to make fetish spaces more inclusive?  
This is something I struggled with even running for MIR. The contest required that I was male-identified. And what does that really mean? Yes, I have an M on my identification, but I identify as queer and use they/them primarily. And these questions for admission lead to more questions.   
If I'm a trans man but my ID doesn't match, am I allowed? If I'm a trans woman and my ID is still M, am I allowed? If I'm non-binary and I live in a space where my ID marker is neither, am I allowed? It becomes increasingly difficult to police these spaces – and for what?   
There's a woman I know in Chicago who's involved with the rubber scene, and gay men line up to play with her because she's an exceptional dom. We don't know the experiences we're closing ourselves off to when we create these exclusionary policies.   
What advice do you have for any rubber scene newbies who want to join or create a social club but maybe feel intimidated to do so?  
When starting any organization I think it's important to start small. Find some rubberists (either friends or people from social media) and start a bar night (or even a game night if you don't have a bar or it's not safe to meet in public).  The majority of people I talked to at MIR shared that they wanted to be part of a community, but also felt social anxiety about meeting new people, so if you're feeling that, just know that you're not alone. Consider your club's visual identity. There's a strong unifier among rubber clubs logos (usually gas masks or tires), and I'd consider carrying on that tradition (and I'm happy to help). As your club grows and as you get close with your members, make sure that you're also welcoming to newcomers. You don't want your club to appear cliquey.  
Joe can be found on Recon/Insta/Twitter

@ChicagoRubber