A CONVERSATION ABOUT DISCRIMINATION IN THE FETISH SCENE WITH PAUL

 AKA @LTHRPRNZ
A WAVE OF ANTI-ASIAN RACISM HAS SWEPT OVER THE GLOBE SINCE THE BEGINNING OF THE PANDEMIC, AND THE MURDER OF GEORGE FLOYD IN 2020 HAS PUT SYSTEMATIC RACISM BACK INTO OUR COLLECTIVE CONSCIOUSNESS. 
DURING FOLSOM EUROPE 2021 IN BERLIN MISTER B INVITED FOUR MEMBERS OF OUR COMMUNITY TO TALK ABOUT THEIR TRIALS AND TRIBULATIONS IN THE FETISH SCENE AS A PERSON OF COLOR. YOU CAN WATCH THAT PANEL 
HERE
. EVERY OTHER WEEK WE GO A LITTLE BIT MORE IN-DEPTH WITH ONE OF THE PANELISTS. THIS WEEK WE'RE MEETING UP WITH PAUL (38) AKA LTHRPRNZ ON INSTAGRAM – WHO COULDN'T JOIN US ON STAGE BECAUSE OF A KNEE OPERATION – TO TALK ABOUT HIS PERSONAL EXPERIENCES. 
LET'S START WITH A SHORT INTRODUCTION. WHO ARE YOU AND WHAT IS YOUR CONNECTION TO THE FETISH SCENE? 
"I'm Paul and I live in Munich in Germany. I jokingly refer to myself as a 'Kimchi-Kiwi'; I was born in South Korea, grew up in New Zealand, and for the last 20 years, I've been living in Europe. I had my first taste of leather when I was around 9 years old. My parents got their hands on a censored VHS rental copy of Terminator 2 featuring Arnold Schwarzenegger in all his leather glory. It started my fascination with leather, and later rubber. I've been in the fetish scene for 15 years and attended my first Folsom Europe in 2013. It was the first time I met all these men that I had been chatting with previously for years; many of them have since become very dear friends."  
THE TOPIC OF THE PANEL WAS 'NAVIGATING THE FETISH SCENE AS A PERSON OF COLOR'. WHY DID YOU WANT TO TAKE PART? AND WHY IS IT SUCH AN IMPORTANT ISSUE TO TALK ABOUT?
"As a person of color, it's certainly something I have firsthand experience with, both in the positive and in the negative sense. So when Mister B asked me to take part in the panel, I immediately agreed to do it. If I'm completely honest, it took me a good few years to feel truly comfortable being in the fetish scene as a person of color. I have experienced – and sometimes still do – discrimination in many, many forms. It can be subtle micro-aggressions or crystal clear signals."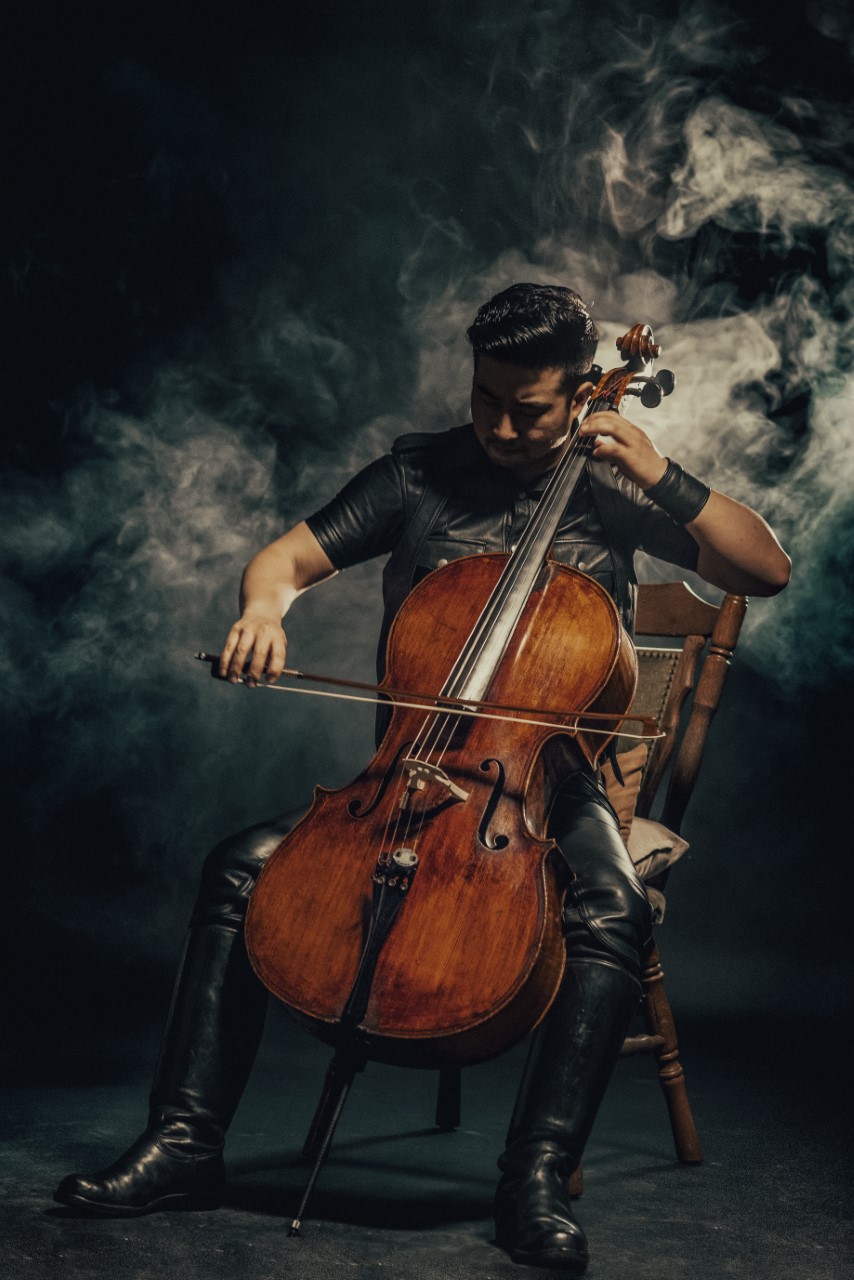 Photography by: Max Samauth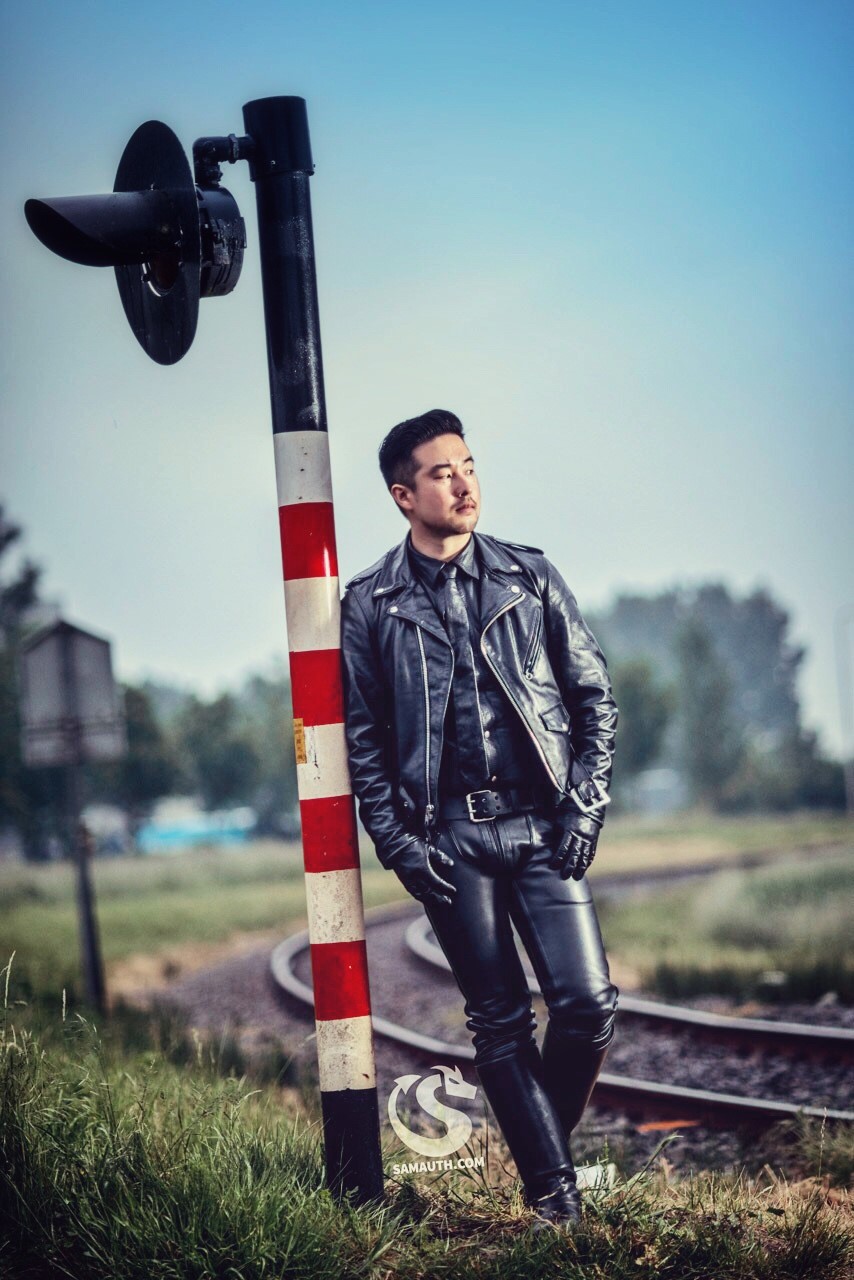 CAN YOU GIVE US AN EXAMPLE OF A TIME WHEN YOU WERE BEING DISCRIMINATED AGAINST OR WHEN YOU HAD TO DEAL WITH MICRO-AGGRESSIONS? 
"You'll need to give me a moment… I don't enjoy reliving those experiences. Do you remember that scene in Pretty Woman where Julia Roberts walks into this fancy boutique and she's being scanned from top to bottom? I've had that happen to me in the fetish scene many times. I would talk to people in a friendly way at a bar and they would blatantly ignore me, turn around, and walk away, simply because I was visibly not their type. Whether that was a racial thing… it cannot be discounted. Or there were these idiots telling me to go back to my country – whichever country they thought I was from. It often felt like being alone in a sea of people, because you are perceived as being different. And that difference – the way you look, your skin color, your whatever – is not attractive to certain members of a majority. Later on, when I became more confident within the scene, I met more people of color who related similar stories to me. They also felt alone and not protected at all by anyone else in the community."  
I OFTEN FELT ALONE IN A SEA OF PEOPLE
HOW DO YOU DEAL WITH THAT NOWADAYS? DO YOU REACT DIFFERENTLY NOW AS OPPOSED TO WHEN YOU WERE YOUNGER AND NEW TO THE SCENE? 
"Before I would just feel embarrassed; but I've gotten better at dealing with it, and I've gained much more confidence. I can give you a recent example. I met up with a friend at the Folsom Street Fair in Berlin two years ago. He was there with a group of people including me and one of his friends told him: 'You and your yellow fever again.' It was obviously directed at the fact that I joined them and that I was hanging out with my friend. I don't remember what I said exactly, but I laid into this person pretty thick verbally. I wasn't abusive, I didn't use any profanities, I dealt with it without raising my voice, but I was very direct, very matter-of-factly, and I basically told him his words and prejudices were completely unacceptable. I couldn't have done that a few years earlier."  
IT WAS A DEHUMANIZING EXPERIENCE.
"Exactly. It hurts to remember. It shook me then and it still does. Those are the experiences you live through and never forget."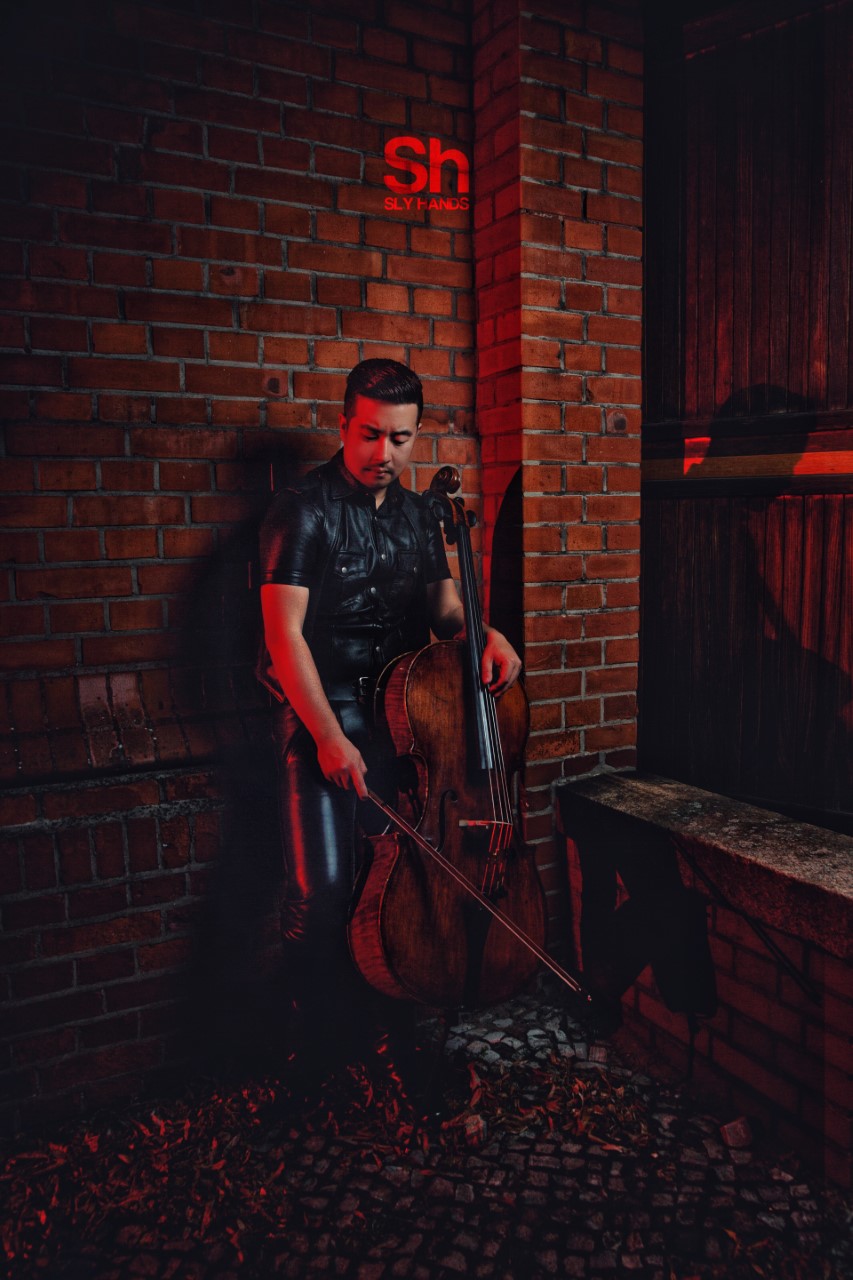 Photography by: Sly Hands
Photography by: Arjan Spannenburg
WHAT ARE YOUR HOPES FOR THE FUTURE?
"I would like this topic to be talked about regularly. It has to be a continuous process of listening, learning, and sharing. You can't ignore important issues like racism and you can't stay silent. And it's not just about having panels every now and then. It's about talking to new people you meet and having discussions with your friends. They might not be aware of the struggle that people of color go through unless they are told. Being visible in the scene is really important as well. I play the cello at Classic Meets Fetish, an event that takes place during Folsom Europe. I did it for my own pleasure – I always wanted to play music in gear – but it turned into a form of activism for me. A few audience members (people of color) came up to me, saying that they finally felt seen because they saw me perform- someone like them – in a very open, public way. That inspired me to stay visible and keep performing during the event year in year out."  
IN CLOSING: DO YOU HAVE A MESSAGE FOR OUR READERS?
"Keep on being open, be an ally if that resonates with you, and always practice kindness, through action and not just words. Let's really walk the walk. A community is stronger and much more beautiful when it's celebrated in all its forms." 
YOU CAN FOLLOW PAUL ON INSTAGRAM @LTHRPRNZ.
AND MAKE SURE TO READ THE SECOND INTERVIEW IN THIS SERIES IN TWO WEEKS FEATURING RECON'S BRAND AND EVENT PRODUCER


ANTOIN

 STRACHAN.