A CONVERSATION ABOUT DISCRIMINATION IN THE FETISH SCENE WITH
 WINGS OWN COLUMNIST NORDINE 
BASSISTA
. 
A WAVE OF ANTI-ASIAN RACISM HAS SWEPT OVER THE GLOBE SINCE THE BEGINNING OF THE PANDEMIC, AND THE MURDER OF GEORGE FLOYD IN 2020 HAS PUT SYSTEMATIC RACISM BACK INTO OUR COLLECTIVE CONSCIOUSNESS. 
DURING FOLSOM EUROPE 2021 IN BERLIN MISTER B INVITED FOUR MEMBERS OF OUR COMMUNITY TO TALK ABOUT THEIR TRIALS AND TRIBULATIONS IN THE FETISH SCENE AS A PERSON OF COLOR. YOU CAN WATCH THAT PANEL 
HERE
. EVERY OTHER WEEK WE GO A LITTLE BIT MORE IN-DEPTH WITH ONE OF THE PANELLISTS. THIS WEEK WE'RE MEETING UP WITH 
NORDINE BASSISTA
 (39), A 
QUEER ACTIVIST
 FROM BRUXELLES AND 
COLUMNIST FOR WINGS MAGAZINE
, TO TALK ABOUT HIS PERSONAL EXPERIENCES. 
---
LET'S START WITH A SHORT INTRODUCTION. WHO ARE YOU AND WHAT IS YOUR CONNECTION TO THE FETISH SCENE? 

 

 
"My name is Nordine, and I've been active in the gay and fetish scene for the last 20 years. After I became Mister Leather Belgium in 2014, I created a self-defence club for the LGBT community to fight gay-bashing and I started the first organization for Belgian Rubbermen. Next to that, I co-created a group on Facebook where we talk about important issues like racism with fellow fetishists. I never saw myself as an activist, until WINGS magazine labelled me as one. I simply do what I can and those who agree with me may follow."  
THE TOPIC OF THE PANEL WAS 'NAVIGATING THE FETISH SCENE AS A PERSON OF COLOR'. WHY DID YOU WANT TO TAKE PART? AND WHY IS IT SUCH AN IMPORTANT ISSUE TO TALK ABOUT?
"There is a lot going on around race in the fetish community. As a black man myself I've been exposed to it, and with how much I've been in the scene, I'd probably say I've been exposed to it more than most. It's not an easy subject to talk about on your own, but when you get a group of powerful voices together it can change minds and attitudes. Last year we held a panel with almost the same subject at Recon and we did a podcast about being black in the scene. People's perspectives on what is acceptable, and what is not, needs to change. I think we are a little less open-minded and accepting than we like to pretend we are – and that needs to be said out loud. It's a discussion that needs to take place again and again and again. Anytime we can talk about it is the right time."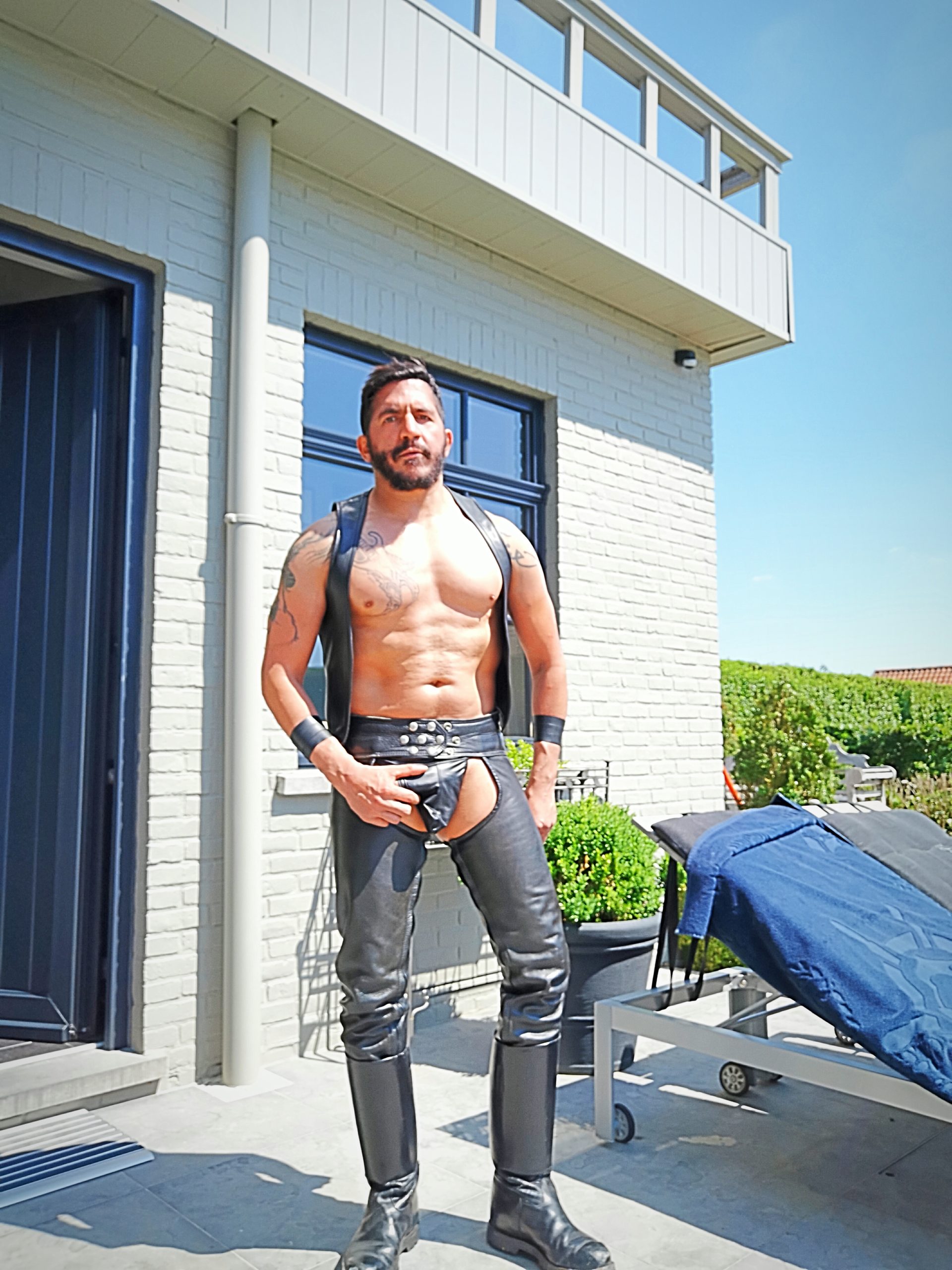 THE TOPIC OF THE PANEL WAS 'NAVIGATING THE FETISH SCENE AS A PERSON OF COLOR'. WHY DID YOU WANT TO TAKE PART? AND WHY IS IT SUCH AN IMPORTANT ISSUE TO TALK ABOUT?

 
"Being an Arab in Belgium, Holland or France is fucking terrible. I have two diplomas, six certifications, I speak four languages, and for two years I couldn't find a job. This is something someone of my origin has to live through. And this also happens in our scene quite often. People fetishize you as a person, or they make jokes that are no jokes. Those are all reasons why you don't see a lot of people of color in the fetish scene, or maybe even in the gay scene for that matter. I wanted to tell my personal story and show people how internalized racism or discrimination works. I almost felt like a teacher when I was on stage."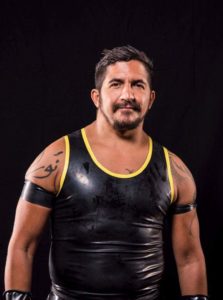 CAN YOU GIVE ME AN EXAMPLE OF 

ONE OF THOSE

 JOKE

S

 THAT 

ARE

 NO

T A 

JOKE? 
"Fun fact: a week after I came back from Folsom Europe, I had a social drink with other leather guys and I got a racist comment. None of them realized it, so I had to stand up for myself and confront this guy and tell him he was being a dumb asshole. I'm a bit short and apparently, I was close to his wallet. And then this guy said: 'Don't forget he's an Arab, you can't trust them.' Imagine he would have said that to a person of color who is new to our scene! They would be shocked and they would never come back. Afterwards, two people said: 'Don't mind him, he's not that intelligent.' But I do mind. It was a public remark!" 
WHAT ARE YOUR HOPES FOR THE FUTURE? WHAT DO YOU HOPE IS GOING TO CHANGE?

 
"My hope is that people will get a filter, especially on social media. A lot of guys feel really comfortable behind their keyboards and write absolutely terrible things. Posts that hurt and insult people, and will stay visible online for a very long time. Think and don't use your profiles on Instagram, Facebook, Grindr or Recon to spread hate. The same goes for gay media. I expect them to stand with people of color. Things have changed over the last two years, but there are a lot of gay brands that still rely on selling their products by using white, bearded models on steroids. I've stopped buying their stuff because they bore me! Don't just tell our stories, but also show our faces!"  
DO YOU MAYBE HAVE A MESSAGE FOR OUR READERS?
"To people of color reading this, I would like to say: if you want to be represented, then you need to take the first step yourself. Be the visibility you are looking for. Don't wait for the media, don't wait for me, don't wait for other people of color to do it for you. Don't wait for anyone. Be your own hero and then the rest will wake up. And also know your history. Find out who the people were who fought for our rights at Stonewall. And know that there are a lot of groups out there for fetishists of color, like Onyx in the US, that also offer support. And to the white guys reading this, I would like to say: if you know a person of color that is into fetish, then bring them to the party. And yes you might meet some assholes every now and then, but most people are just there to have fun together and enjoy their lives!"  
WANT TO KNOW MORE ABOUT NORDINE?
R

EAD

 THE EARLIER

 INSTALMENT

S

 IN THIS SERIES WITH LEATHERMAN

 

PAUL AKA 

LTHRPRNZ

 

AND RECON'S

 

ANTOIN

 STRACHAN

.




AND COME BACK IN TWO WEEKS 

FOR THE LAST

 INTERVIEW 

IN THIS SERIES 

WITH

 THE HOST OF OUR 

FOLSOM 

PANEL (AND ORGANIZER OF CLASSIC MEETS FETISH) TYRONE 

RONTGANGER

.