A CONVERSATION ABOUT DISCRIMINATION IN THE FETISH SCENE WITH

RECON'S

 

ANTOIN

 STRACHAN. 
A WAVE OF ANTI-ASIAN RACISM HAS SWEPT OVER THE GLOBE SINCE THE BEGINNING OF THE PANDEMIC, AND THE MURDER OF GEORGE FLOYD IN 2020 HAS PUT SYSTEMATIC RACISM BACK INTO OUR COLLECTIVE CONSCIOUSNESS. 
DURING FOLSOM EUROPE 2021 IN BERLIN MISTER B INVITED FOUR MEMBERS OF OUR COMMUNITY TO TALK ABOUT THEIR TRIALS AND TRIBULATIONS IN THE FETISH SCENE AS A PERSON OF COLOR. YOU CAN WATCH THAT PANEL 
HERE
. EVERY OTHER WEEK WE GO A LITTLE BIT MORE IN-DEPTH WITH ONE OF THE PANELLISTS. THIS WEEK WE'RE MEETING UP WITH 
ANTOIN STRACHAN
(50), 
BRAND AND EVENTS PRODUCER FOR 
ONLINE FETISH NETWORK 
RECON
, TO TALK ABOUT HIS PERSONAL EXPERIENCES. 
---
LET'S START WITH A SHORT INTRODUCTION. WHO ARE YOU AND WHAT IS YOUR CONNECTION TO THE FETISH SCENE? 
"I'm Antoin and currently I'm the brand and events producer for the tech company that built the Recon website and app. Essentially I'm the fun maker and party planner. I've been with the company for 15 years and Folsom Europe was the first big fetish event I went to back in 2006; it was baptism by fire. I've always been interested in kink; I'm a rubber guy and I love lycra. In the last 15 years, I've built up an incredible network in the fetish scene worldwide. I'm in a position where I have a voice, and I want to use that as a platform for good."  
THE TOPIC OF THE PANEL WAS 'NAVIGATING THE FETISH SCENE AS A PERSON OF COLOR'. WHY DID YOU WANT TO TAKE PART? AND WHY IS IT SUCH AN IMPORTANT ISSUE TO TALK ABOUT?
"There is a lot going on around race in the fetish community. As a black man myself I've been exposed to it, and with how much I've been in the scene, I'd probably say I've been exposed to it more than most. It's not an easy subject to talk about on your own, but when you get a group of powerful voices together it can change minds and attitudes. Last year we held a panel with almost the same subject at Recon and we did a podcast about being black in the scene. People's perspectives on what is acceptable, and what is not needs to change. I think we are a little less open-minded and accepting than we like to pretend we are – and that needs to be said out loud. It's a discussion that needs to take place again and again and again. Anytime we can talk about it is the right time."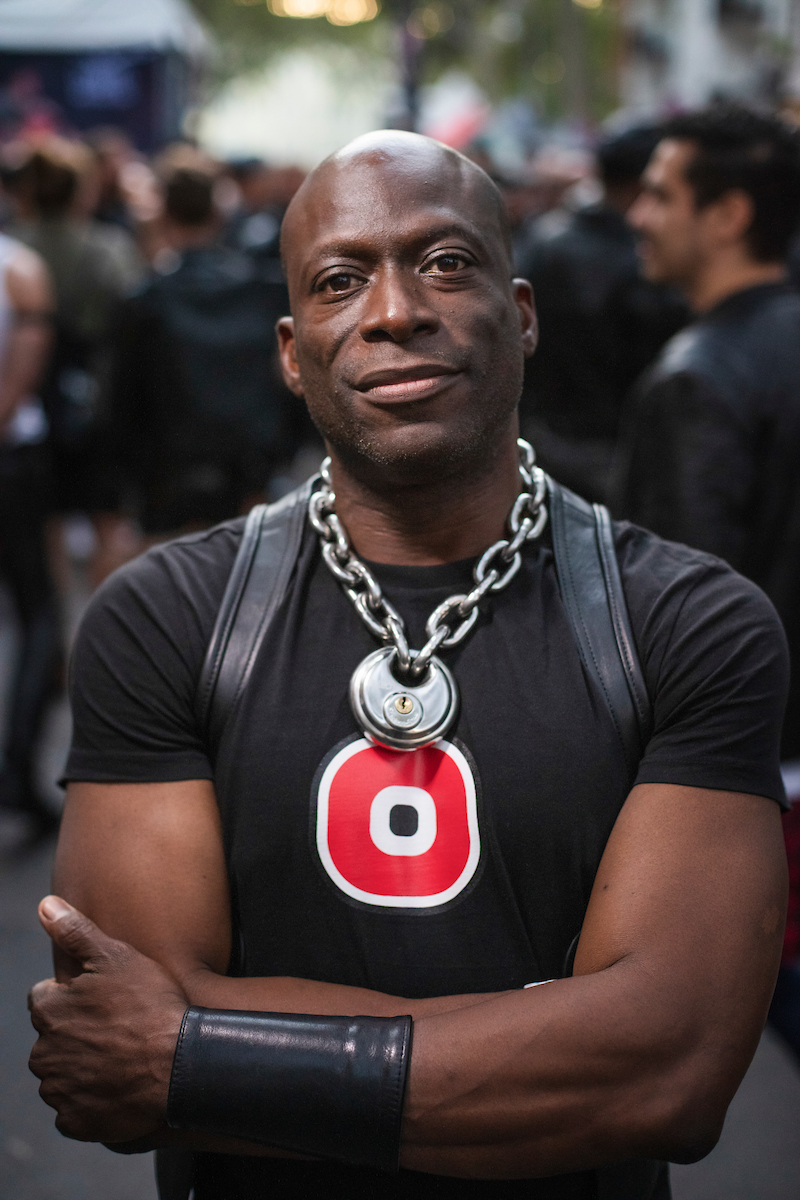 Photography by: RafandWay
WHAT ARE YOUR PERSONAL EXPERIENCES AS A BLACK MAN IN THE KINK SCENE?

 

 
"As I've already mentioned, my first big fetish event was Folsom Europe in 2006, and I couldn't help but notice that there was a massive lack of people of color. I realized quickly how much I stood out. It's very awkward to be the 'odd one out' and know that you are the 'odd one out'. When I walked into clubs like Scheune or New Action, everyone turned around and looked at me. As a minority in a majority space, my brain started running and I panicked: 'What are they thinking about me? What kind of black guy am I supposed to be? Am I the one that is well behaved? Am I the one with the big black cock that is going to fuck everyone? Or am I one of those black guys who is looking for a fight?' I felt uneasy; I didn't like that feeling at all. It's important to let people understand that something as simple as a glance or a look can be really, really intimidating in a space like that. This is why I understand when guys tell me they don't feel like they belong at an event, and that they don't want to go back again. We need to embrace our differences, or we will never see a balance of people from different ethnic backgrounds at fetish events."  
HAVE YOU 

EVER

 HAD TO DEAL WITH RACISM IN YOUR WORK 

FOR

 RECON?
"Recon has been doing photoshoots and advertisements with people of color for a very long time. One of the things that was so impressionable for us was the first time we used an Asian model on the artwork for a party in the US. We sent it to the event organizers and they were completely against it. 'This is not what a fetish man looks like' they said. We told them: 'It absolutely is! And especially at the West Coast of the States. A lot of your people look like this! How can you disagree with that?' We need to break down what constitutes the look of a fetish man. There is no 'one look, suits all'. The look varies depending on where you come from and what city you live in. During the event, something striking happened. An Asian guy pulled up to the door in a limousine and he showed us our ad for the party. Pointing at the model he asked us: 'Are men like this really allowed at your party?' We were standing at the door and said: 'YESSS!' So he got on his phone, made a call, and minutes later two more limousines pulled up, and a group of Asian guys came out of the car. It was the first time they went to an event like this in San Francisco, and it was their hometown! It's interesting that something as simple as an ad can make such a huge impact on a person of color. It breaks down stereotypes and barriers. It can make you feel accepted and represented."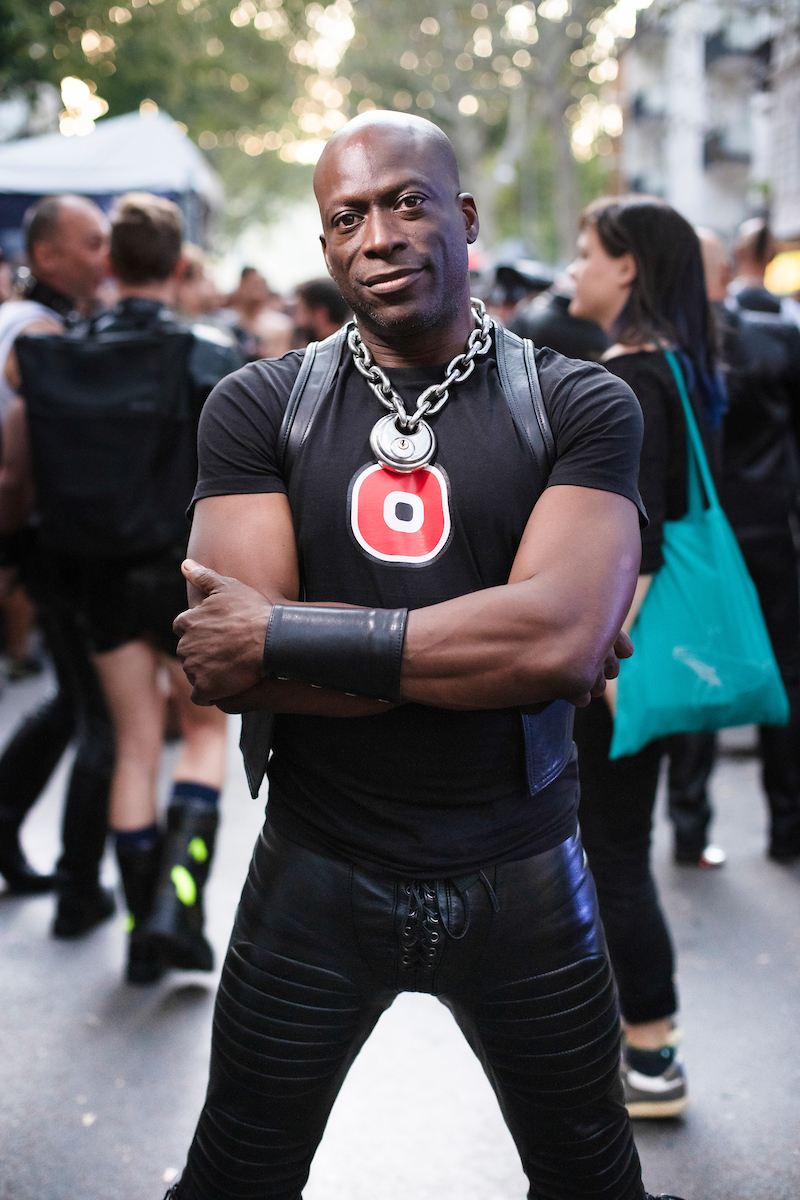 Photography by: RafandWay
DO YOU 

THINK

 THAT THIN

G

S HAVE CHANGED SINCE THE 

MURDER

 OF GEORGE FLOYD? 
"I expect it's going to be quite a while before we see a massive change. The incident brought the issue to the forefront – people started talking about systematic racism and there were a lot of people protesting. At Recon, we published an article about it and there were some users who wrote us because they didn't agree with our stance. They said things like 'What the fuck are you doing? We are here for sex, not for political statements.' It was interesting to see that there were people on our platform that completely wanted to ignore the subject. But we can't do that, because then things won't change and they will never get better."  
RECON IS NOT ALL ABOUT SEX IN MY OPINION. IT'S ALSO ABOUT COMMUNITY, SO I DON'T UNDERSTAND THE MINDSET OF THOSE MEMBERS COMPLAINING ABOUT YOUR ACTIVISM AT ALL… 
"We can only exist as a community when we band together and stand for things. That's how we are able to enjoy our kinks and fetishes. People tend to forget that sometimes, and we need to remind them. It's not the easiest job, but we have to do it. Issue 3 of our Recon magazine for example is a complete people of color take over, from front to back. All the articles were written by people of color and they were also featured in the images we used for the advertising. We told all our advertisers that they couldn't send in any of their regular stuff. It was a struggle for some, but they all embraced the idea. It was good to get people on board. The magazine features all these individual voices talking about what it's like to be a person of color on the scene or what it's like to run a fetish business. It's about visibility, acceptance and recognition. If you see someone in a club, you don't have to want to shag them, but that doesn't mean you should ignore them or their presence. Be the change you want to see, that's what the magazine says."  
WHAT ARE YOUR HOPES FOR THE FUTUR

E? AND DO YOU MAYBE HAVE A MESSAGE FOR OUR READERS?
"We cannot let people get away with ignorance. My hope for the future is that we continue to talk about these topics that are not easy. We need to have discussions that bring us all together. Let's create a community that is a full representation of whatever the fetish man is and let people be who they are. And to the readers, I would like to say: 'Don't forget your humanity!' It should be worn on your sleeve, like your heart. Tap into it as often as you can. That's the only way we are going to be accepting of other people."  
YOU CAN FIND ANTOIN AT ONE OF THE RECON EVENTS, OR FOLLOW
​