A conversation about discrimination in the fetish scene with 
Classic Meets Fetish
 producer and former 
German Mister Leather
 Tyrone Rontganger
A wave of anti-Asian racism has swept over the globe since the beginning of the pandemic, and the murder of George Floyd in 2020 has put systematic racism back into our collective consciousness.  
During Folsom Europe 2021 in Berlin, Mister B invited four members of our community to talk about their trials and tribulations in the fetish scene as a person of color. You can watch that panel discussion here. Every other week, we go a little bit more in-depth with one of the panelists and this time our host, Tyrone Rontganger (53), to talk about his personal experiences.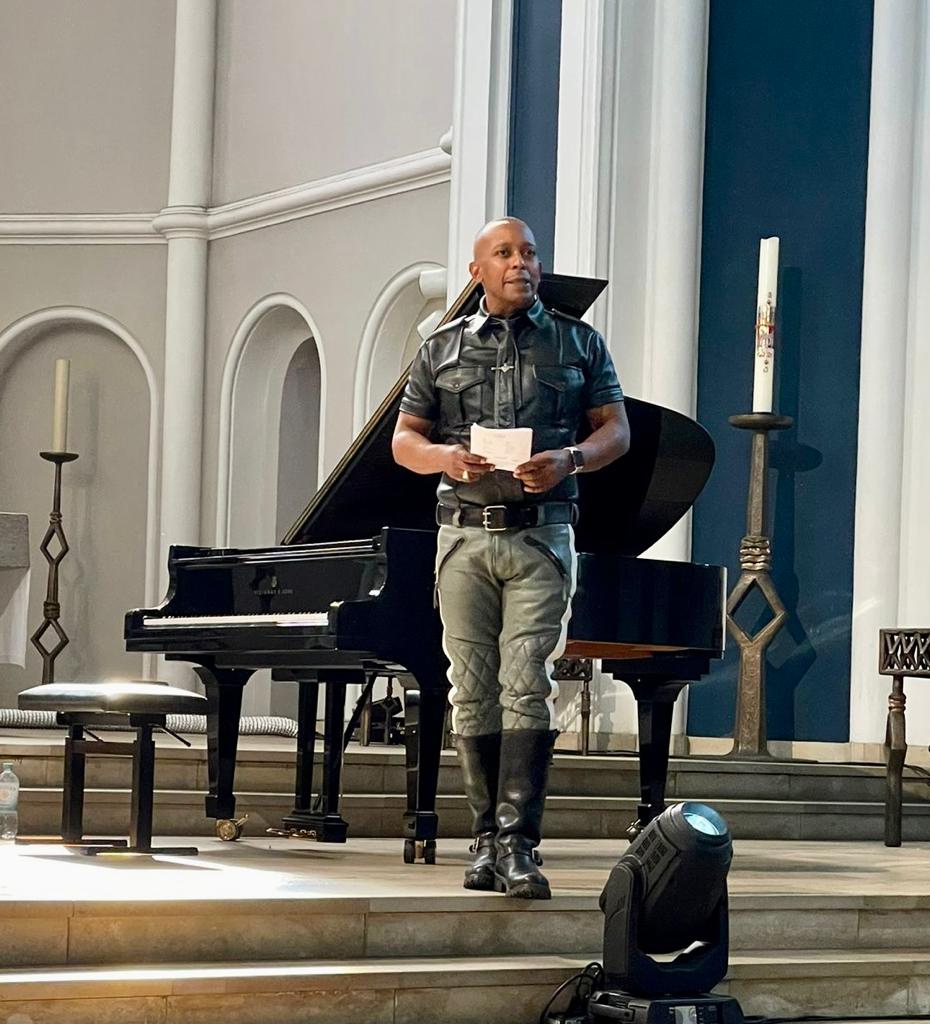 by: the_dutch_photographer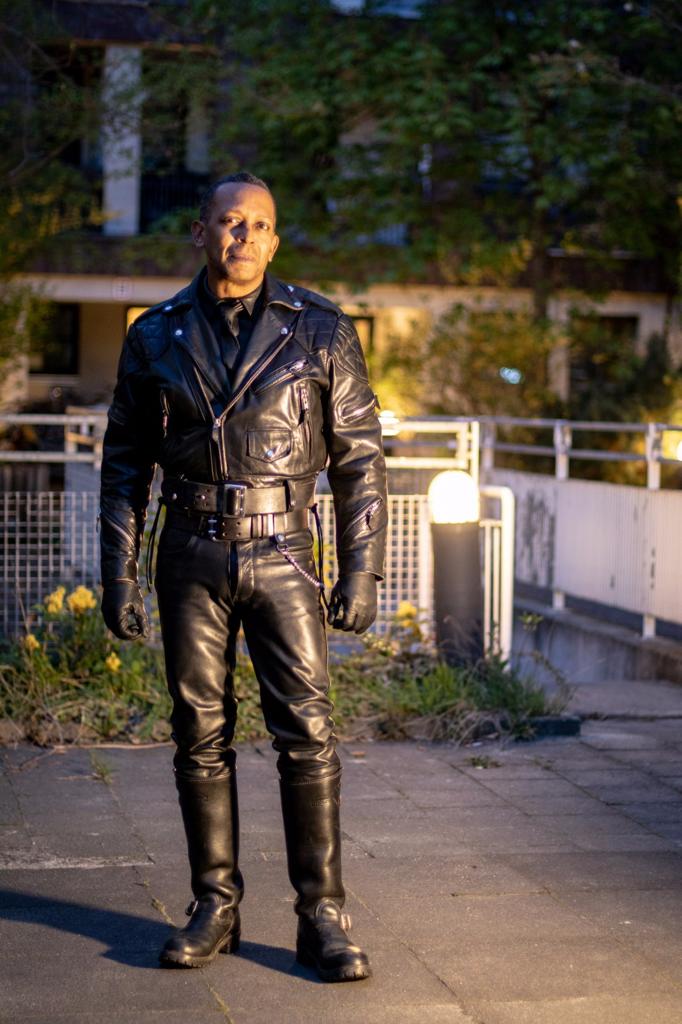 by: the_dutch_photographer
Hi Tyrone, nice to talk to you again. Let's start with a short introduction. Who are you and what's your connection to the fetish scene?  
"I'm the producer of Classic Meets Fetish, which is one of the first events to take place during the Folsom Europe weekend. I've been active in the Berlin leather scene since the nineties and I was Mister Leather Berlin 2012 and German Mister Leather 2013 and 2014."  
How was it to host the panel? 
"It was exciting! This discussion should have happened many years ago already, and I think it's something that was long overdue. I felt really honoured to be invited to host it, and I also enjoy being on stage – so there's a bit of that, too. I knew all of the panelists personally, which made it more relaxed and easy for them to talk."  
The topic of the panel was 'navigating the fetish scene as a person of color'. Why did you want to take part? And why is it such an important issue to talk about? 
"This topic has been part of my life ever since I won the German Mister Leather title in 2013. I started going out in the leather scene in Berlin when I was in my twenties, so winning Mister Leather Berlin didn't surprise many people, I think; I won the title because I was friends with probably more than half the guys in the room! But winning German Mister Leather the following year was a completely different kettle of fish. From the very beginning, I thought I would never win because I was black. And then, when I did win the title, there were some really racist and spiteful things posted online, and those attacks and insults accompanied my title from beginning to end. I used to meet other Misters at events and I asked them how they dealt with personal assaults of that kind, and I realized quickly that it was only me being targeted like that. I wasn't the first foreign-born man to win the title, but the first person of color, and a lot of people thought I didn't represent Germany, or that I didn't represent them and their leather community. They didn't know me, only saw me in photos, and what they saw first was the color of my skin. In their eyes, that was all that mattered."  
They threatened to kill me, but nothing like that ever stopped me
May I ask what people would write to you?  
"First of all, these are things I prefer to forget and they're not worth thinking about. Secondly, even though I remember some of those things, I don't want to repeat them and bring them back into today's world. But, as a very basic example, there were comments like 'How on earth did HE win? How many cocks did he suck? Did he let the whole jury fuck him?' And so on. Not all comments mentioned my skin color, but just that question 'How did HE win?' says everything for me. And, of course, some people couldn't stop themselves there and threatened to kill me. For a while, I was scared to go to some of the bigger fetish events, afraid that someone could harm me without anyone around noticing because of the crowds. I reported all of those death threats to the police, but there was nothing they could do in those days, unless someone actually tried it. But nothing like that ever stopped me! That would have only empowered them."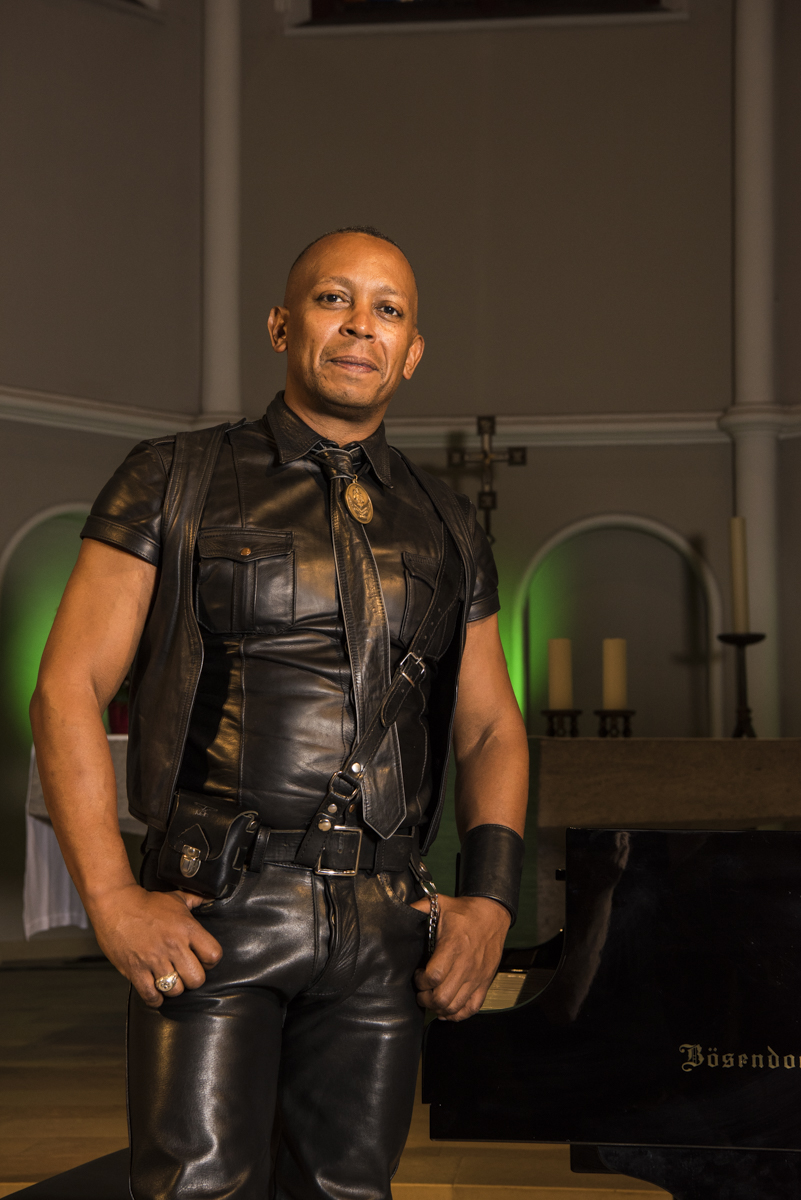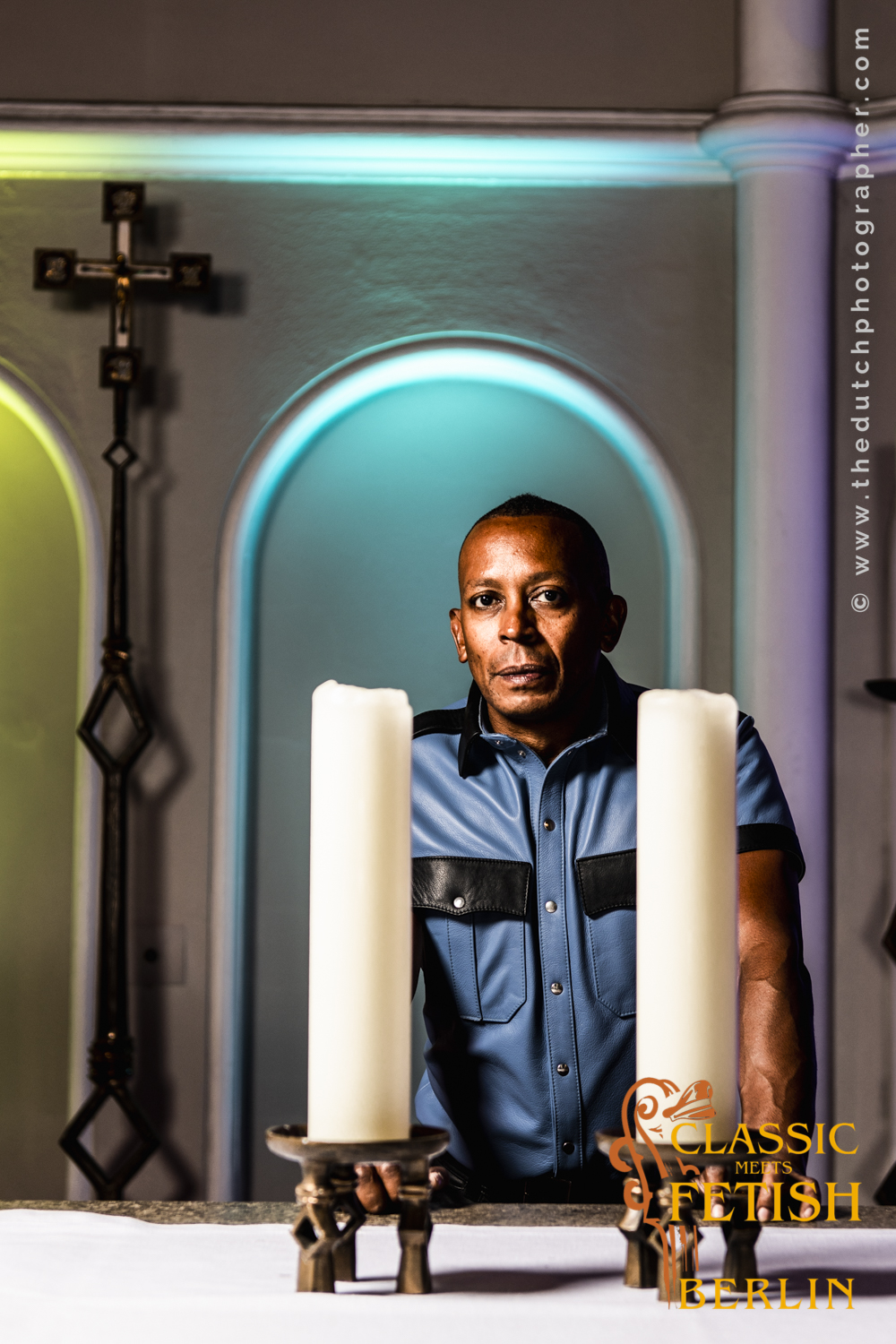 by: the_dutch_photographer
That's super fucked up Tyrone. I'm sorry you had to go through that. 
"I think that's life for a lot of minorities in the public eye." 
What do you think was the most important point made during the panel? 
"Every point made was important and valid. The most important thing for me was that the panel actually took place. The fact that we were all up there, all men of color and in fetish, sharing our own experiences and histories. All of us have contributed to the fetish scene, despite the resistance we've met and any bitterness and hatred we've received. It was important to be visible and to represent people of color at Folsom in a public forum. I hope it encouraged some members of the audience to stop, reflect, and rethink." 
What are your hopes for the future? 
"It feels to me the world is getting worse and worse. In Germany, you see the rise in votes for the populist, far-right AfD party, which was the strongest party with the most votes in the federal state of Saxony. Poland had those anti-LGBT zones until recently, and as a queer person, you can't visit Hungary anymore. Regardless of the homophobia, racism, misogyny and all the rest of it, I hope the discourse continues. In public and in private. And I hope that fetish events will be more inclusive, more interracial and more intercultural. They need to be! The same also goes for my own event, Classic Meets Fetish. I would love it if more minority musicians would perform with us, whether they be people of color, fetish women, or people with physical disabilities."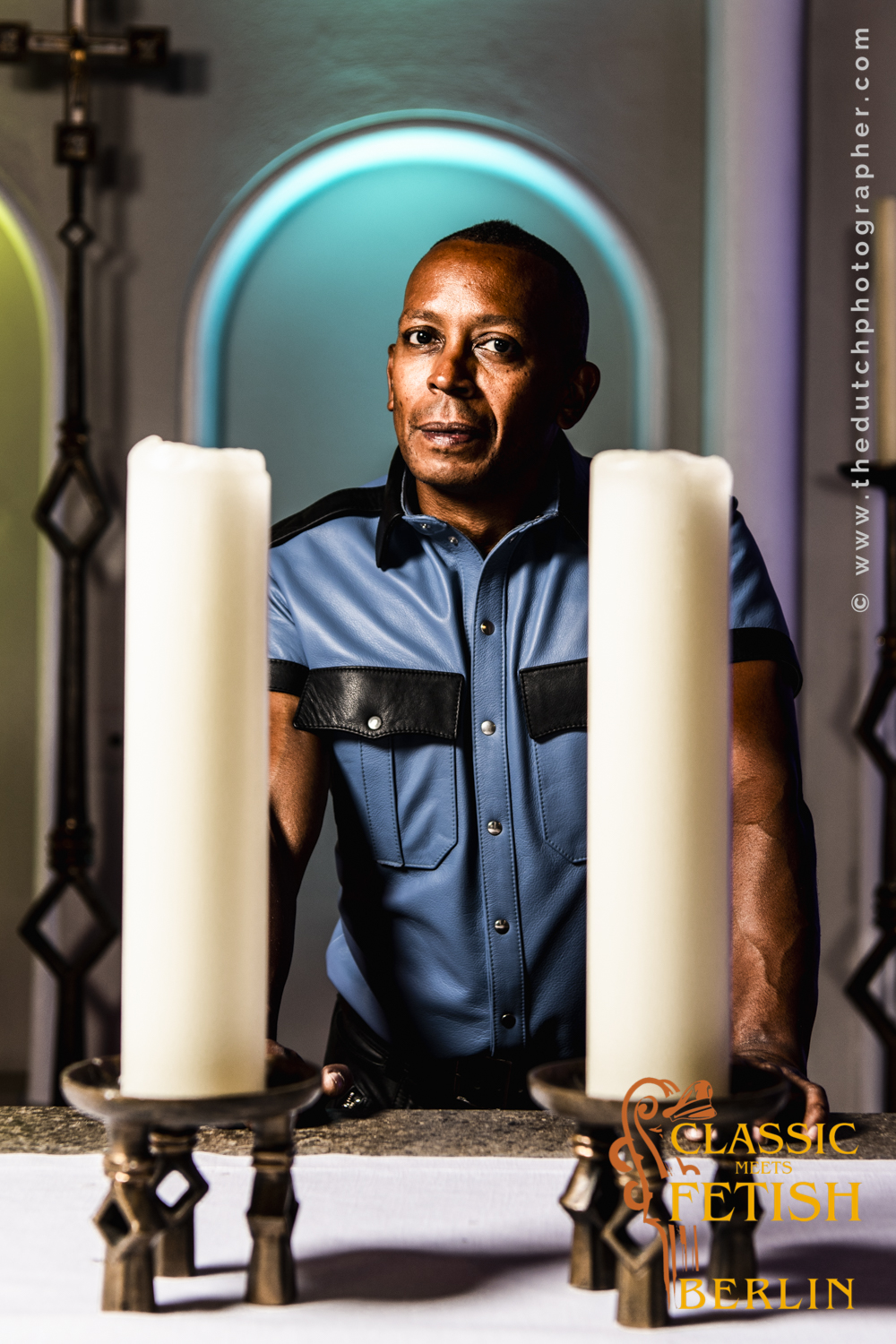 by: the_dutch_photographer
Read the earlier instalments in this series with leatherman Paul aka LthrPRNZ, Recon's Antoin Strachan and WINGS' columnist Nordine Bassista. And make sure to check out Classic Meets Fetish for the date, tickets and line up of the 2022 edition.