QUEER SPACES SPOTLIGHT
A WEEKLY SPOT ABOUT THE CURRENT HAPPENINGS AT DIFFERENT SPACES IN QUEER NIGHTLIFE. WITH QUEER SPACES SPOTLIGHT YOU WILL DISCOVER A NEW QUEER SPACE EACH WEEK AND FIND OUT WHAT IT'S ALL ABOUT AND WHAT'S HAPPENING THERE. WITH A FOCUS ON EUROPEAN FETISH BARS AND CLUBS BUT ALSO LOOKING A LITTLE FURTHER WHEN THE CURRENT TAKES US THERE.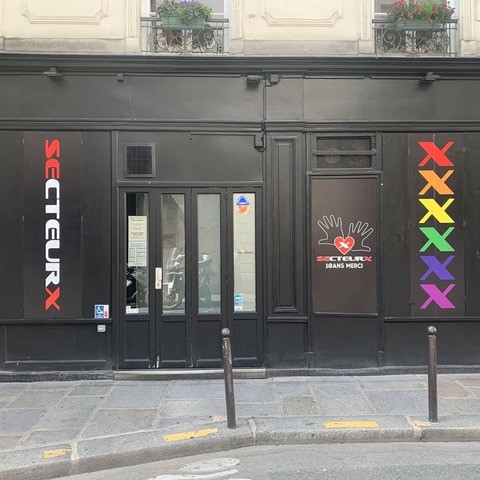 SECTEUR X IS ALL ABOUT…
The magic of SECTEUR X is simply coming for a drink, but once you are here, you will likely get all those kinky ideas. Sometimes it is just for a drink, and that's all good and you will be respected for your choices. It's a welcoming and relaxed environment. The popular cellars downstairs are the kinky spaces designed for fun, but that doesn't mean there isn't any kinky action in front of the bar too. Sometimes it's just too complicated to move, so the action remains, but we love this. At SECTEUR X, we never ask people to pay an entrance fee. We only ask you to pay for a drink and your wardrobe, then you can play all day and night long.
SECTEUR X OPENED BECAUSE…
My associate, Francis, and I opened SECTEUR X in 2009. Together, we were searching for a place to open a gay cruising bar, and this one was a classic gay bar space in the Le Marais neighbourhood of Paris. It was the first place we visited, and we immediately knew we could make it into what we imagined. We knew we wanted it, but we weren't sure how others would receive it. That was a challenge. We wanted to make a cruising bar that was quite different from the ones we knew before, with a ground-floor bar and kinky spaces in the cellars.
On the day of the opening, we were very surprised; it was a success. We hoped that people would visit, but one hour after the opening, there were a lot of people inside, and many were already in action. We immediately understood that we had won our bet.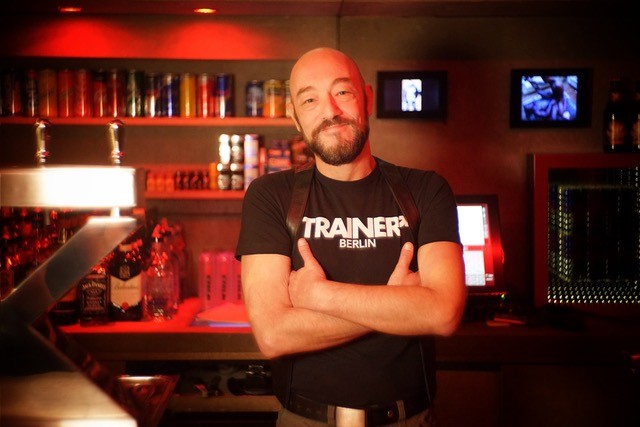 I AM…

 
My name is Yves and, with my associate Francis, we manage SECTEUR X together. We have a terrific team with five bartenders, two of whom have been with us for over 12 years and one for over ten, so our team is like a family. That is what we are most proud of. We are also proud to say that Francis and I are not only managers, but every day you will find one of us behind the bar for the night.  

MY 

FAVORITE

PART OF WORKING AT SECTEUR X IS…

 
My favourite part of this job is meeting people. We have some very loyal clients and have since the beginning, but as you know, Paris is the number one touristic destination in the world, and so probably almost half of our customer base is tourists. For that reason, we all have to be multilingual. Every day is different. Every day is a surprise. You never know if you'll have a busy time chatting at the bar with guests, or if you'll be all alone as they play together downstairs. Sometimes they play at the bar in front of you, which is entertaining. And even though we don't play or get into action while we work, it's always fun flirting with our sexy guests. It's one of the more fun parts of our jobs. 
ONE OF THE BEST NIGHTS AT SECTEURX HAS BEEN…

 
Of course, Friday and Saturday nights are the best. You will always find a very busy bar on those nights. But being busy doesn't mean more action. You can have a very good surprise on a Monday night, for example, or a very busy afternoon on Sunday. On Sundays, in particular, we have a piss party. It's been happening for about 13 years now and is a solid part of SECTEUR X's kinky image, and we love it.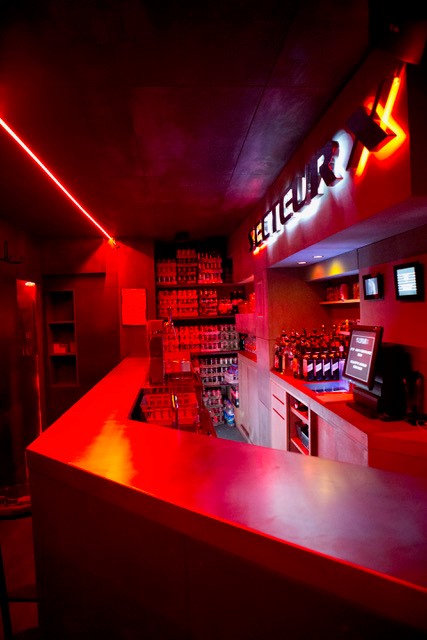 THE KIND OF PERSON THAT YOU WILL FIND AT SECTEUR X IS…
Clients with all kinds of fetishes, kinks and of all ages come to our bar. That is what we like, a variety. BLUF men alongside guys in jockstraps and suits, naked people, rubber guys and more. We have always refused to enforce a strict dress code. Even when fetish associations have asked us to have a party here, we have always said we refuse to enforce a dress code that could reject our loyal clients because we never want to do that – we always want to welcome our guests.  
THE EFFECT THAT COVID HAS HAD ON SECTEURX IS…
Like every other bar, we had to close a lot in the past couple of years. In 2020, from March to May, and then again from October to May 2021. We have been re-opened since June 2021 and we hope that we will remain open, especially now that guests have been coming frequently again

THE FUTURE OF SECTEURX INCLUDES…
At this moment, we are working with two associations, and each one organizes a monthly event. One hosts a kinky slave market, and the other one is a jerk off party, and those shall both continue. We also work with the RUBBER MEN group, with whom we plan a very big PISS IN afternoon. This is coming up on March 27, 2022. We are also sponsors of Paris Fetish Events in May 2022, so that will bring some specific events to SECTEURX. We are planning to make a nice terrace in the spring as well, so that's something you'll want to come to visit.  
DISCOVER THESE EVENTS AND MORE AT SECTEUR X
SECTEUR X is open every day from 3:00 PM to 4:00 AM (until 6:00 AM on Friday and Saturday nights). 
HARD NIGHT every Friday from 10:00 PM to 6:00 AM  
LEATHER AND SLAVE AFTERNOON every Saturday from 3:00 PM to 8:00 PM   
PISS IN every Sunday from 3:00 PM to 8:00 PM