WINGS had the pleasure to sit down with JC Chevalier (he/him), one of the organisers of Paris Fetish, a fantastic five-day-long fetish event that descends upon Paris every May. With a whole range of exciting and diverse events, Paris Fetish is entering its 9th edition this year!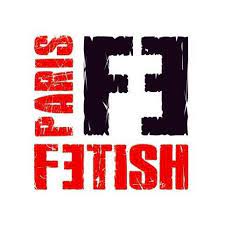 Let's start with some basic info about the event. When and where does it take place?
"Paris Fetish is a five-day event in Paris that this year takes place from May 25 – 29. It is the perfect occasion for the fetish community to explore their sexuality, meet new people, and for us to deliver truly unique experiences. Paris Fetish consists of over twenty different events and venues, organised by both French fetish associations, but also other organisers like Parisian businesses and organisations, including our European partner Recon. This year will be the 9th edition of Paris Fetish."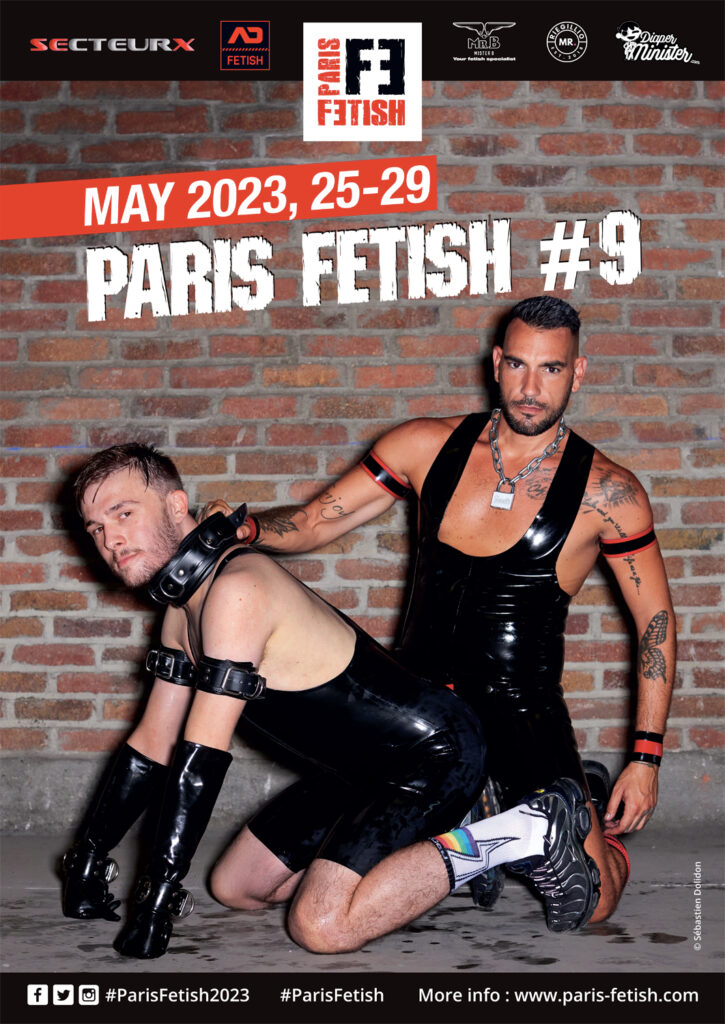 What kind of events can attendees expect? Is there something for everyone?
"Paris has one of the most diverse and exciting fetish scenes in Europe. In nine years, it has become one of the most attended international fetish events with renowned parties like the Maniac Party and Recon Paris Party which define Paris Fetish as one of the world's most famous events. Our events on Saturday and Sunday nights attracted more than 1500 people per night.
For this year's event, Paris Fetish has managed to secure La Bellevilloise, a venue with three floors in the heart of the capital, which offers a very Parisian atmosphere and a variety of spaces that are appealing to people looking for great music and/or great sex. A space with 2000 m2 over three levels offers the most comfort and freedom, great for both clubbers and sex enthusiasts. It will be set up for two evenings. The Recon Paris Party will be on Sunday and will be a longer and more lavish event. A combination ticket will be offered for both events for those who are looking forward to two nights of fun and pleasure.
However, Paris Fetish 2023 has not abandoned the things that made us famous and unique either! Our event partners will still have their evenings and afternoon events with leather, latex, sportswear, fisting, piss play, and other themes through these five days in Parisian spring. The event is open to all people who are into kink and fetish, so please don't hesitate to pack your bags! There will be something for everyone."
What would you like to achieve with this year's event?
"There are many smaller events for each fetish subculture, but we will also bring everyone together in events at venues like the Cox and Quetzal and the two parties at La Bellevilloise. We want everyone to feel welcome and comfortable while they are at our events. We strive to create an environment where all sexualities and participants of all fetishes can feel free to express themselves. It is a chance to be inspired by the most beautiful city in the world, Paris. Paris is a place that embodies both Anglo-Saxon and Latin cultures. It is a city that is both regimented but also full of energy and life. We think that it is one of the best places in the world to experience fetish for what it really is: an opportunity to explore our desires and to connect with one another in exciting, challenging, and fun ways.
Additionally, I like the way Paris combines these two cultures – the Anglo-Saxon culture of northern Europe and the Latin culture of southern Europe. These cultures have been in contrast for centuries, but they also have many things in common. They both share similar views on sexuality and look to create diversity in clothing and presentation. Paris Fetish is a celebration of the best in BDSM and fetish culture with a focus on our community. We invite participants to explore their desires. We hope people will have the opportunity to connect with others who share their interests, learn new skills and build friendships that will last long after leaving Paris. Well, when you put all of these things together in one event, It's magical!"
How do you hope attendees feel during and after attending Paris Fetish #9?
"We are very happy to welcome you to Paris. We hope you will feel welcome, comfortable and inspired by all of the events that we have prepared for you. Paris Fetish is also an opportunity to discover all kinds of different districts in Paris, in particular the Marais district, our Gay Village, and much more. Paris Fetish is one of the most exciting and unique events that you will find in France. It is a celebration of all perverts, and it is an opportunity for participants to go out, to discover fetishes, and to meet people who share their interests. The event has something to offer for everyone, from curious newbies to seasoned veterans looking for new inspiration."
Where can we find more info on attending and where to buy tickets?
"Visit our official website www.paris-fetish.com and make sure to follow us on Instagram @paris_fetish for the latest news. After cancelling the event for the last two years because of COVID, and our transition event last year, our organising team has come up with a program that will amaze and surprise!"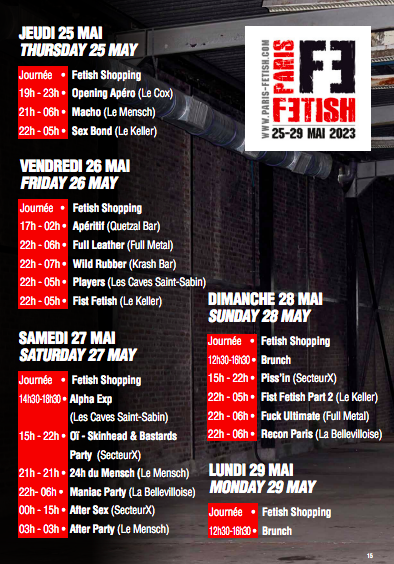 Is there anything else you would like to share with us?
"We are thrilled to bring this event to you and we hope you will join us for an unforgettable weekend of fun and exploration!"