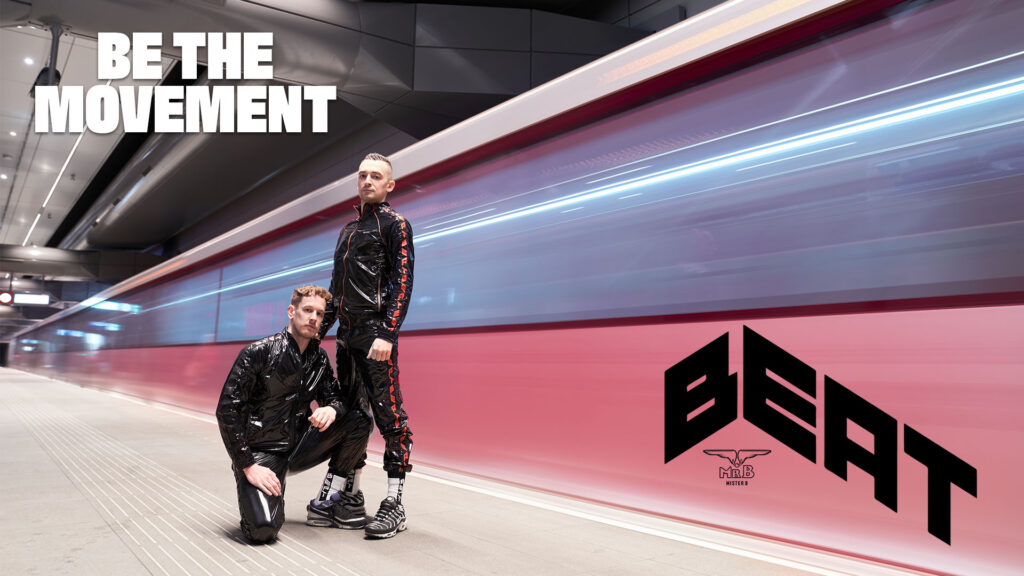 The world of fetish is much more than just leather and rubber, and at Mister B we are well aware of that! Sportswear for example is something that ALWAYS makes our heart BEAT faster. That's why we created a brand-new line of street- and sportwear with an informal fetish twist called Mister B BEAT.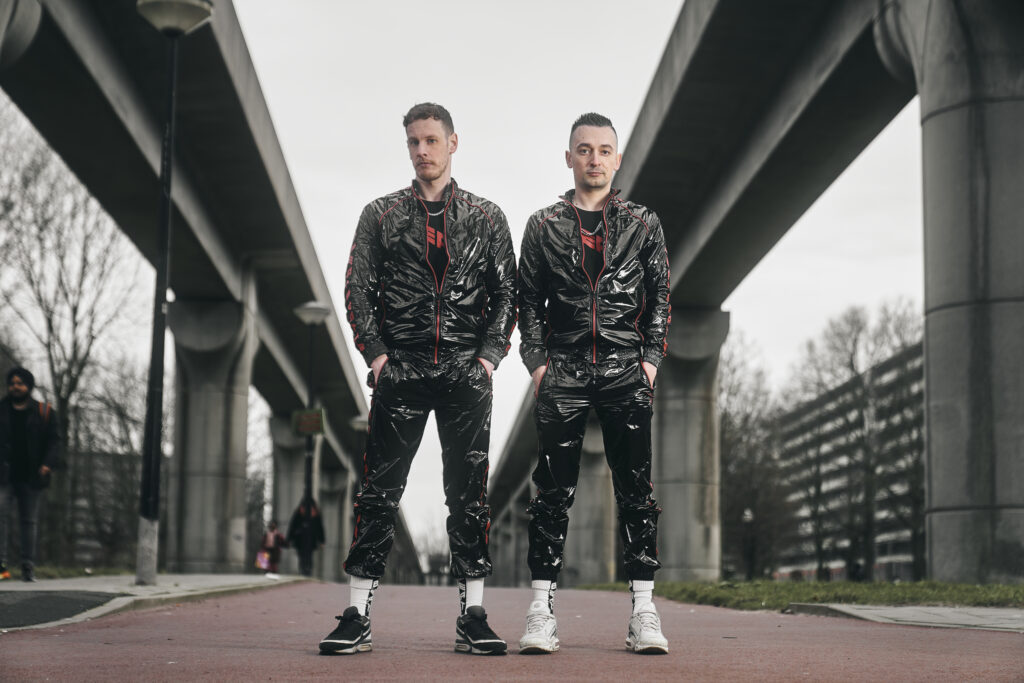 Over the coming months we are gradually releasing shirts, socks, jackets, pants and baseball caps branded with the bold Mister B BEAT logo. Amongst our first releases is the eye-catching and mouth-watering Mister B BEAT Track Suit, made from a shiny and lightweight black nylon, with black or red details. The pants and jacket are each sold separately, and they look fantastic with your favorite pair of sneakers and/or a thick chain necklace.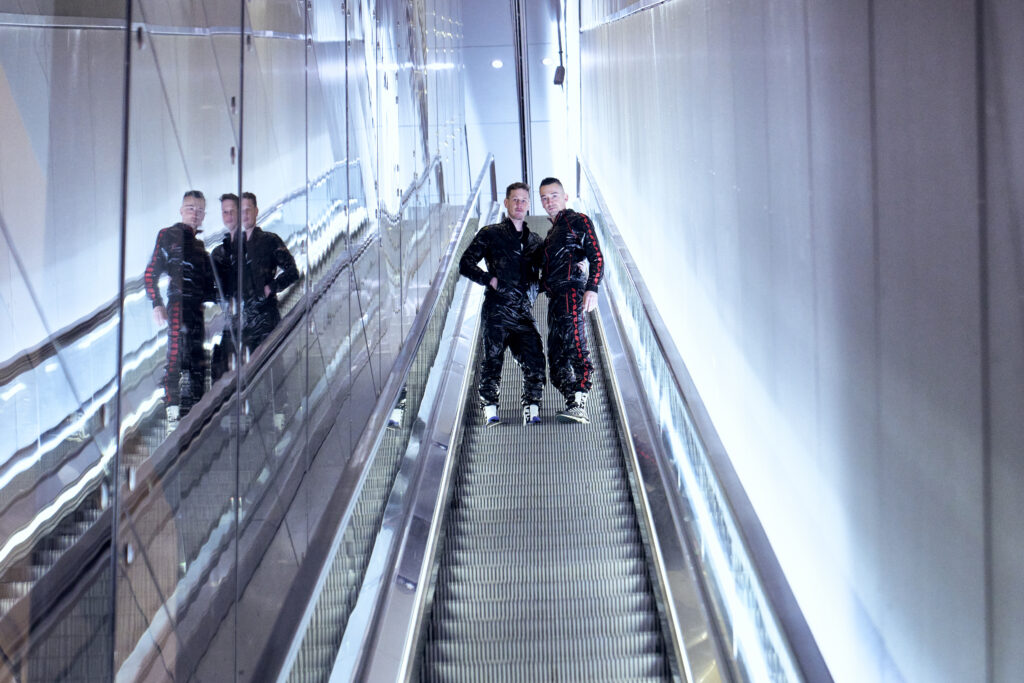 On the hunt for an edgy and slick silhouette that grabs the attention of all the boys? Then, take to the streets with Mister B BEAT! This fun collection of fetish sportswear offers new looks in innovate and sexy materials. Mister B BEAT will make you look rough, kinky and athletic AF. Whether you're out cruising, or going to a party, Mister B BEAT will make an impact every single time!