For this issue's In the Mix, WINGS sat down with international HOT PUP DJ Producer Simone Bellintani (he/him). He talks about the pressure of keeping a certain presence on social media, his identity as a pup, and his dream gig.

Tell us, who is Simone Bellintani?
"I was born near Milan in November 1986, and I am the only DJ Producer and fetish puppy, known almost all over the world. The music I produce is techno progressive house music."
Where does your passion for music come from?
"My passion for music started when I was a child. At the age of 16, I started playing my first vinyl records in my bedroom. I taught myself the mixing technique – although everyone has their own of course. And when I felt ready, I launched myself into clubs making a long apprenticeship."
What were some of the main challenges when you started out as a DJ?
"My biggest challenge was to work up the courage to perform in front of many people. I was afraid of making a mistake, not being up to it, and not satisfying the people who wanted to dream by dancing to my music."
What was your first gig like?
"My first performance was very exciting! It was for a very important party in Milan where my performance had to be absolutely perfect. Luckily, everything went well."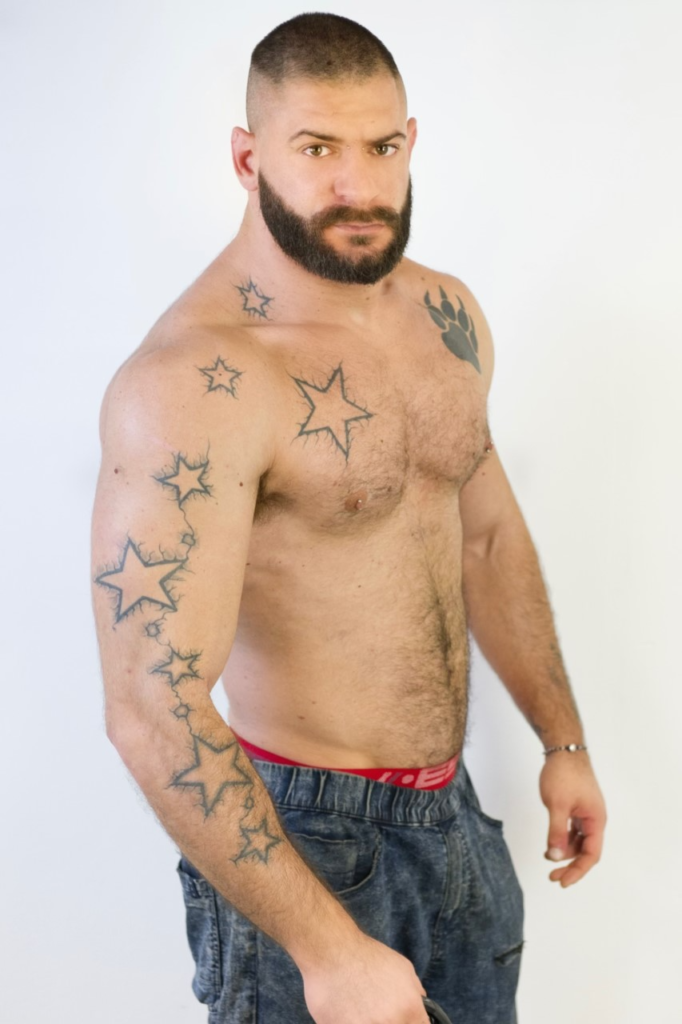 Do you think your gay or queer identity influences your music?
"Of course. My identity influences my music a lot because under my puppy mask, I feel safer and more at ease. Being myself – that is a character who experiences the fetish even outside of work – has helped me a lot."
With social media being a huge part of the world, do you feel pressure to present yourself in a certain way?
"I must be very careful on social media because I look like a gorilla with a bad face, and that makes me very sexy. And in the club and on social media, I must keep up this character. When I go home, I get rid of my character, and I go back to being the shy and introverted person that I am. However, I see people on social media who are more interested in the character than the DJ. This is a double-edged sword for me doing my job, because it risks overshadowing my music."
If you were to play at any event, anywhere in the world, what would it be?
"Well, I've worked for the best LGBT festivals in the world and collaborated with the best DJs already. If I really have to name a party where I haven't worked yet but would like to, I'd tell you right away: RAPIDO Amsterdam."
Make sure to follow this hot Italian Pup on Instagram @simone_bellintani for all the latest news on his upcoming gigs, and a whole lot of sexy pics. And for a sweet taste of his music, search for Simone Bellintani on iTunes.