LEATHER & FETISH PRIDE BELGIUM 2017
We actually thought this trip was not going to happen, because we had had a rough couple of months. But there we were, the fiancee and I, in a super fancy Flix Bus from Amsterdam to Antwerp, surrounded by backpackers and bearded men, all of us dressed in sweat pants and army boots. Behind us nothing but the road and trouble we wanted to forget about, in front of us nothing but the road and trouble we were looking forward to…a lot!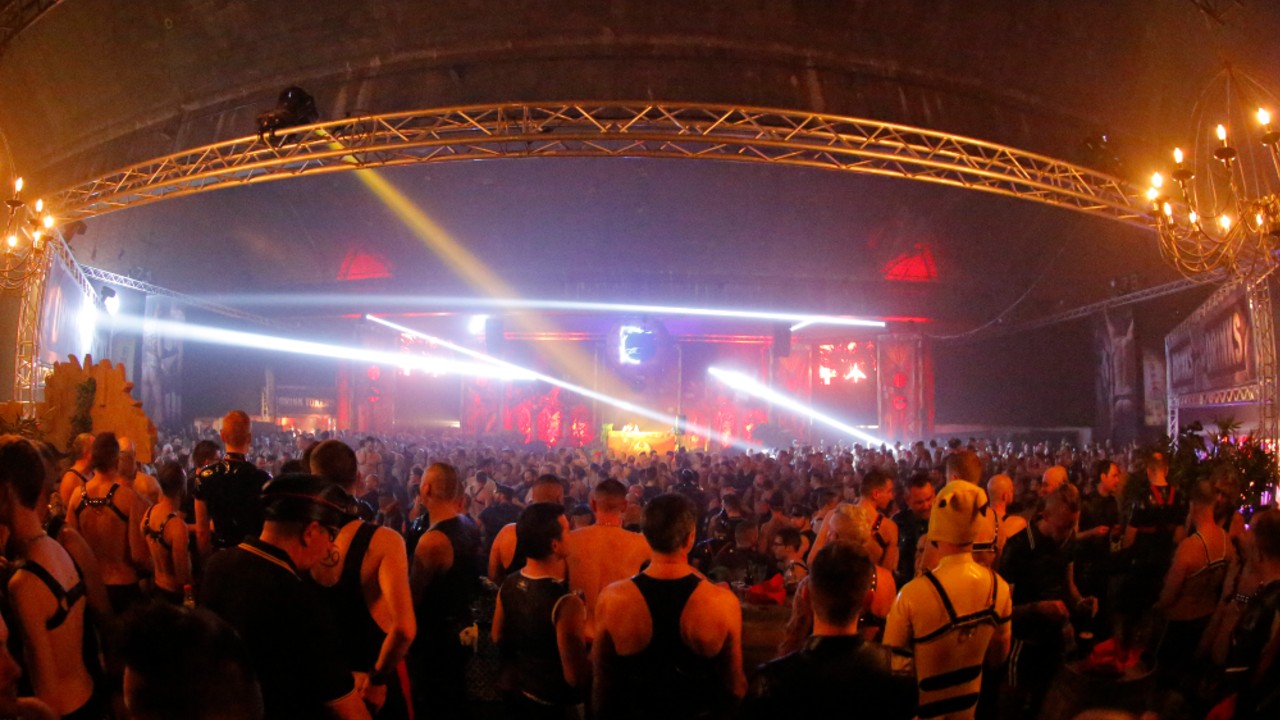 "Why Antwerp?" you might ask. Because this beautiful city located at river De Schelde is home to the yearly Leather & Fetish Pride Belgium, which has become an international fetish event you don't want to miss. At least, that's how we feel about it since this trip. So, lets fast-forward to arriving, having a coffee with a local friend of ours, dumping our luggage at his place, putting on our leathers – I rocked that kilt – and hopping on another bus towards De Waagnatie.
FYI: The Leather & Fetish Pride Belgium takes place during a long weekend at multiple venues in Antwerp. One of the most important locations is the aforementioned De Waagnatie, where Darklands – a three-day fetish fair – is being held. This huge hangar in the harbour is filled with stalls, where you can shop for the newest gear, meet people and take part in demonstrations and workshops. At night De Waagnatie is used for the main parties and there's a big darkroom where you can play, not just during the night, but also during the day.
Our bus dropped us off somewhere in the harbour area. Bright orange streetlights lit the way to De Waagnatie, which looked rough, industrial and solemn. The perfect location for an event like this. Groups of men dressed in black with a hint of red, yellow or blue walked towards the entrance, where the dance music started to be more audible, the closer you got to the doors.
Inside we met with friends and we started to dance like there was no tomorrow. All around us there were sexy guys, some fully clothed in skin-tight gear, while others were wearing a whole lot less. On stage there were actual waterfalls, flamethrowers and gogo boys. By the end of the night the fiancée and I both got a little bit lost in the big darkroom area – #suchfun – but we eventually managed to find one another. I'll save you a detailed description of the surrealistic walk of shame we had to our apartment, which included an equal amount of Orthodox Jews, Flemish mothers with baby strollers and other international partygoers looking for their hotel/some hotel – #imnotjudging.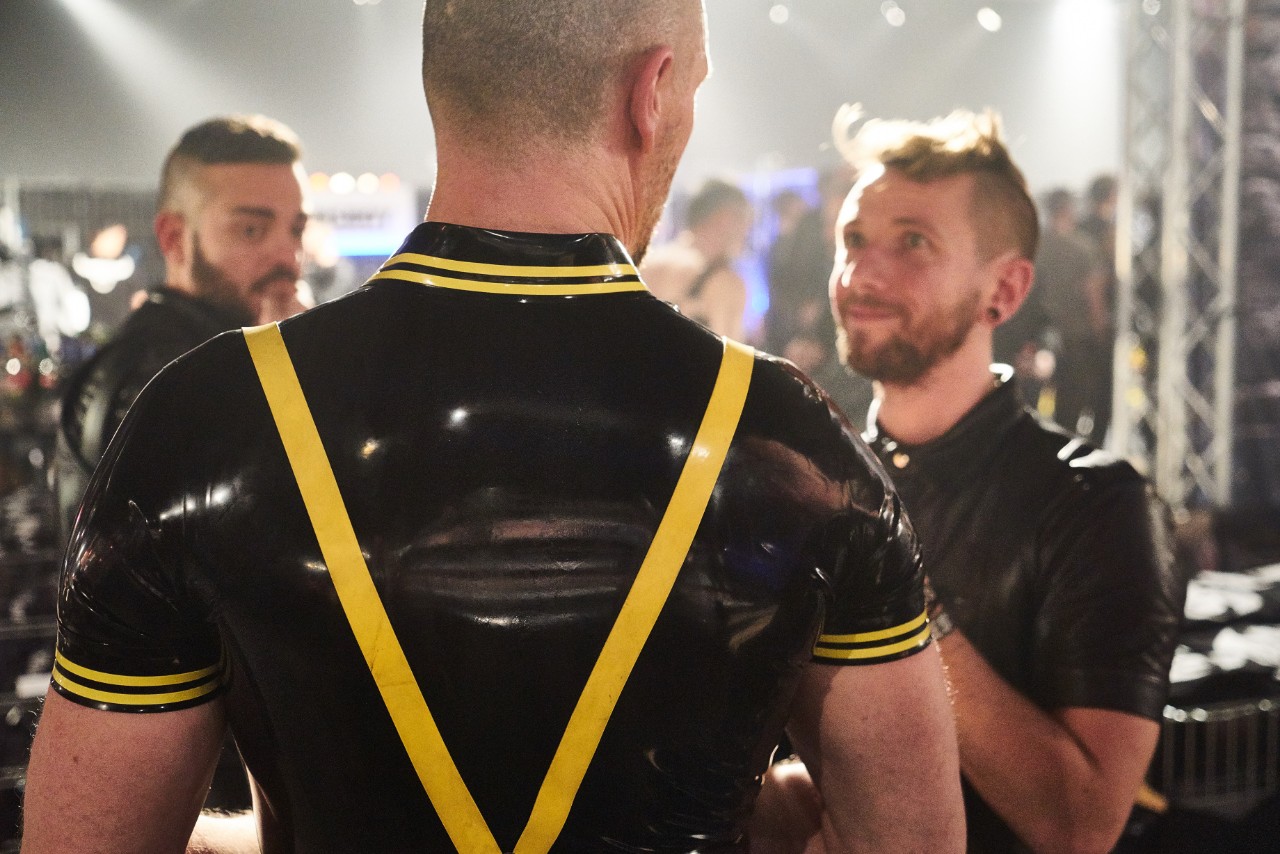 Day 2 of our trip started out with a couple of coffees, followed by some extra cups of the same liquid. Entering De Waagnatie for the second time within 24 hours – this time during daylight – was a completely different experience. There was another kind of excitement in the air. Most visitors were wearing gear and there were a lot of newcomers, who had just arrived earlier this Saturday morning. Pup handlers were talking amongst each other at the Camp K9 area, while their caged pups were playing with bright colourful balls. In another corner two boys in their twenties were being taped in from head to toe – #mummificationrealness – and at the entrance visitors were photographed by a professional photographer.
We hopped over to the Mister B stand to say hello to Tony, Dennis, Blas and all the other sweet men working hard there that afternoon, which eventually led to me being put in a blue rubber cube. I felt like a kinky version of Doctor Who, with a box that turned out to be much smaller on the inside, than on the outside. To make it even 'more special' Mister B's Tony tied me up, before I got into the rubber cube, which made it impossible for me to move. Once inside, the guys from Mr. Rubber NL sucked out all the air and I was helplessly 'floating' in the box. That's when random strangers started smacking my bum, straddling my feet and tickling my nose. Which was all kinda…hot. After five minutes they let me out and my fiancée showed me the pictures he had made with his iPhone. It looked like my complete body had been wrapped inside a blue condom, with only my head popping out. Check out the pictures and you'll see what I mean.
The rest of the afternoon we walked around, shopped, flirted, ate multiple hotdogs – #nosexualinnuendo – met up with friends, made new ones and got 'edumacated' on all things fetish.  All in all it was a fantastic afternoon. Later that day we went to our second party wearing new gear we bought at Darklands. In case we met that night and we didn't exchange names, numbers and e-mail addresses – for obvious reasons like 'no pocket space for pens and paper' – please do get in contact with Wings hahaha.
To close this little eye witness report off on a serious note: you should really consider visiting the Leather & Fetish Pride Belgium in 2020. It's fun, sexy, friendly, playful and exciting and it has a lot more to offer than hinted at in this article. There are multiple social events, not just for leather and rubber men, but also for superheroes and punks. Other highlights include the Mister Leather Belgium election, various fetish demonstrations and a hysterical city bus tour by Pipi von Saksen-Coburg – the alleged bastard daughter of Belgium's former king.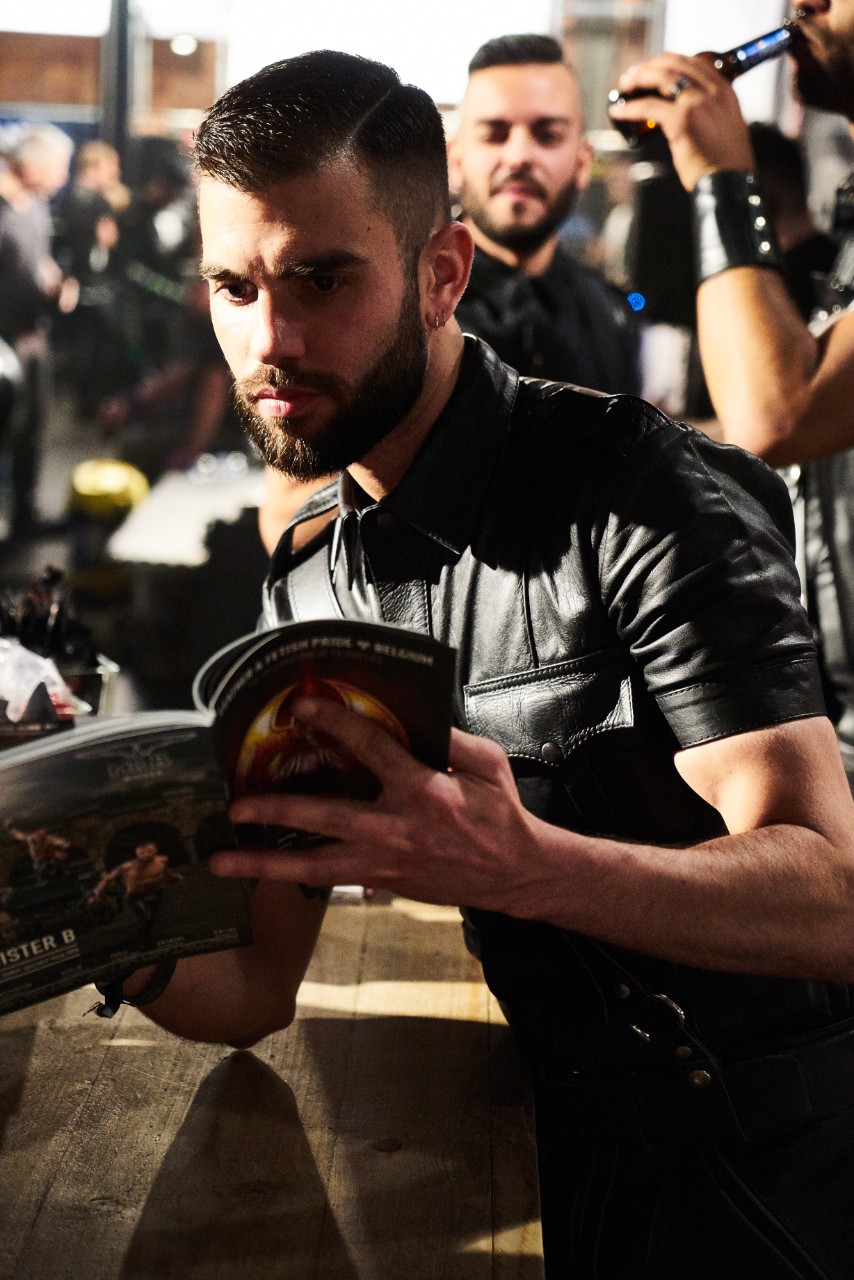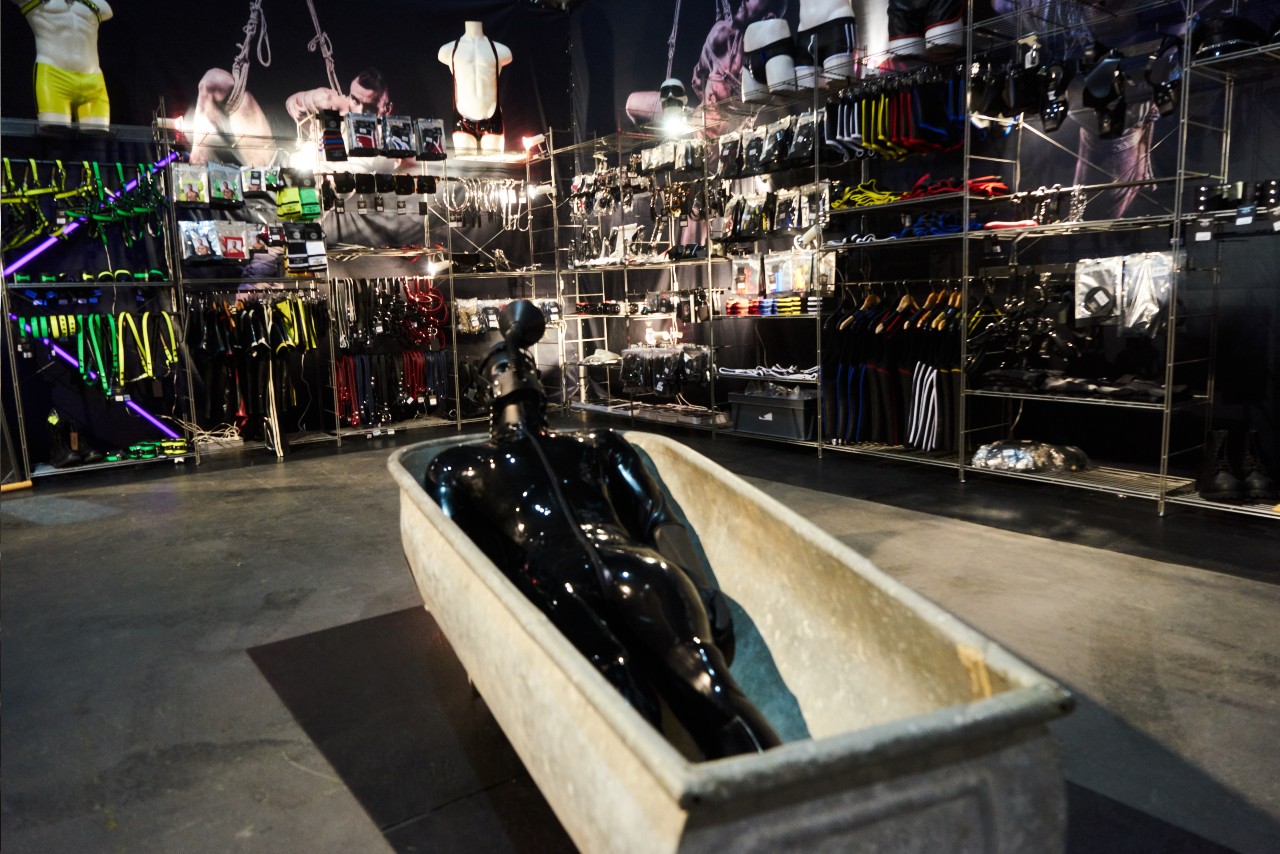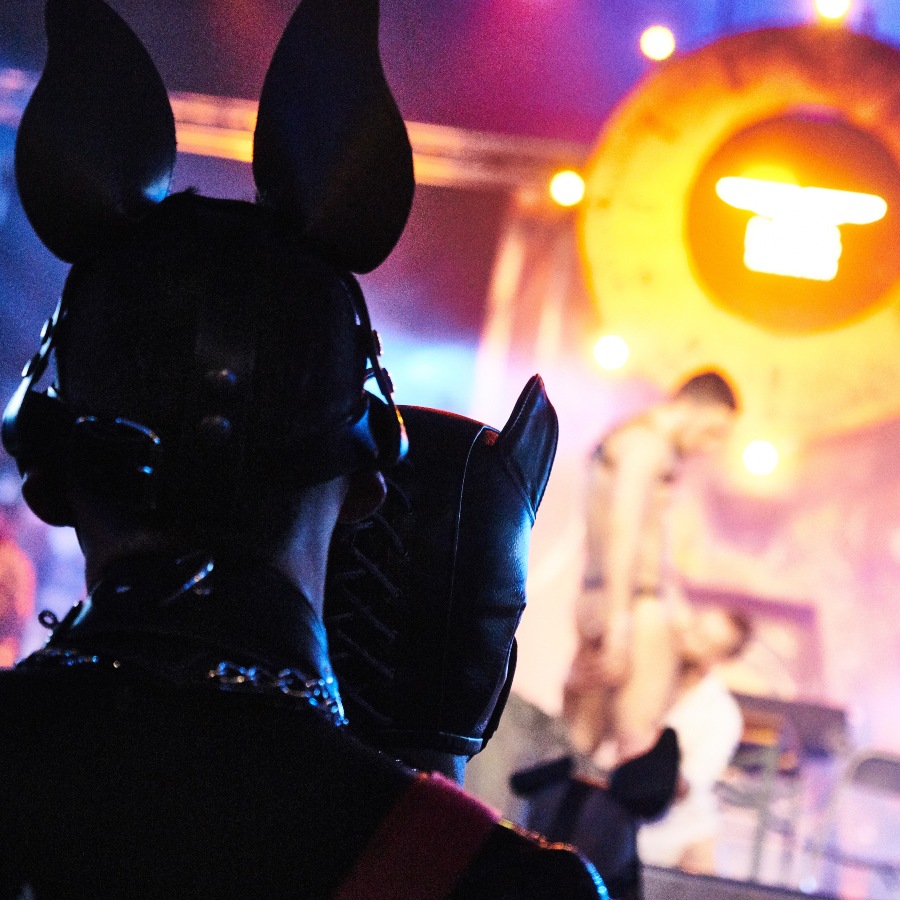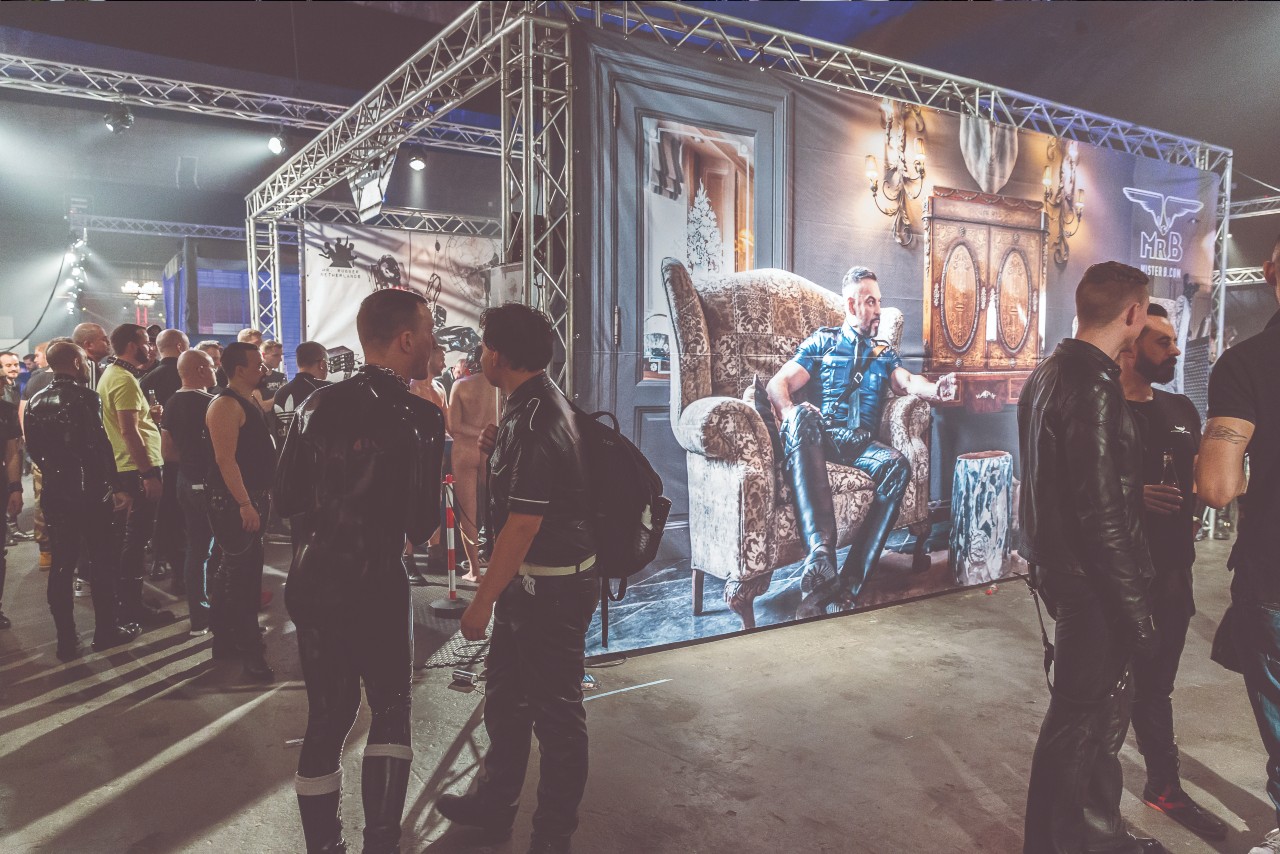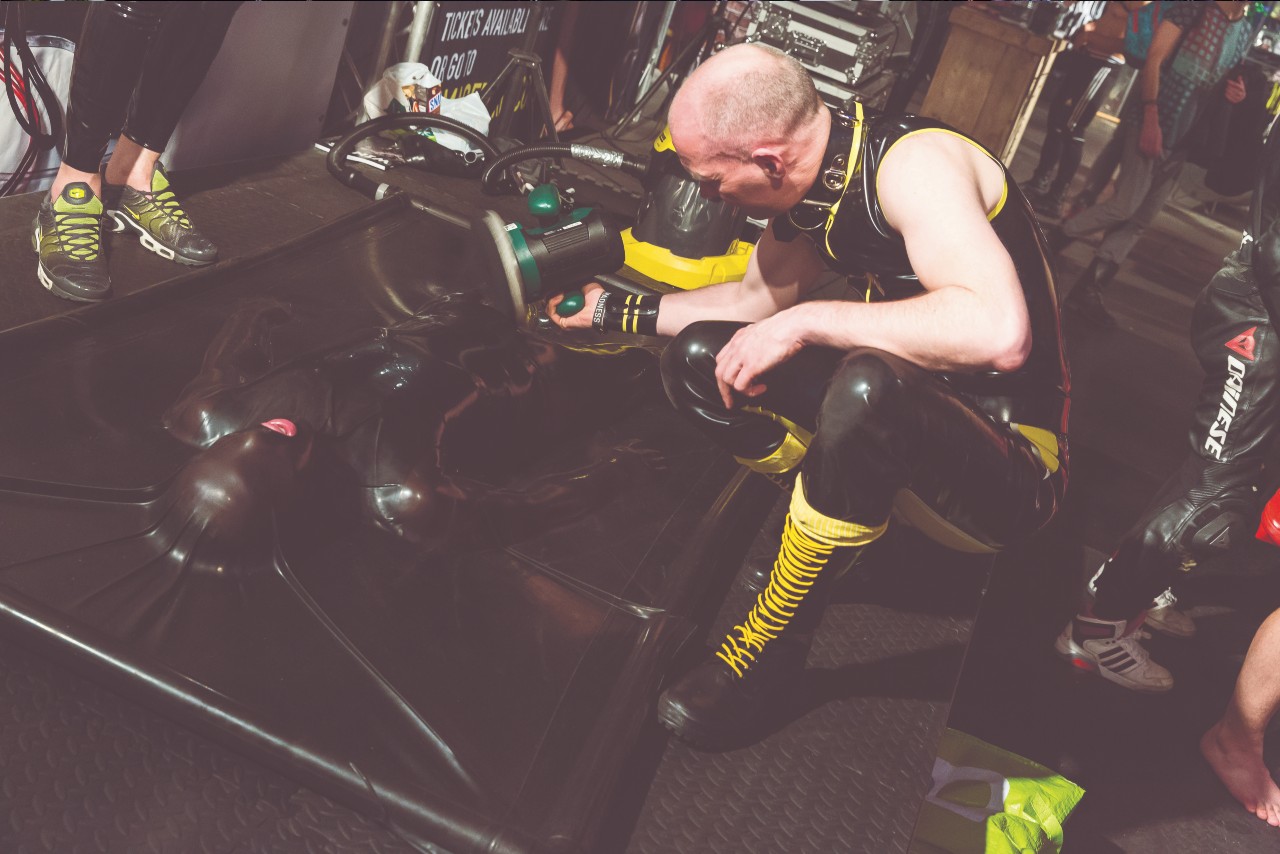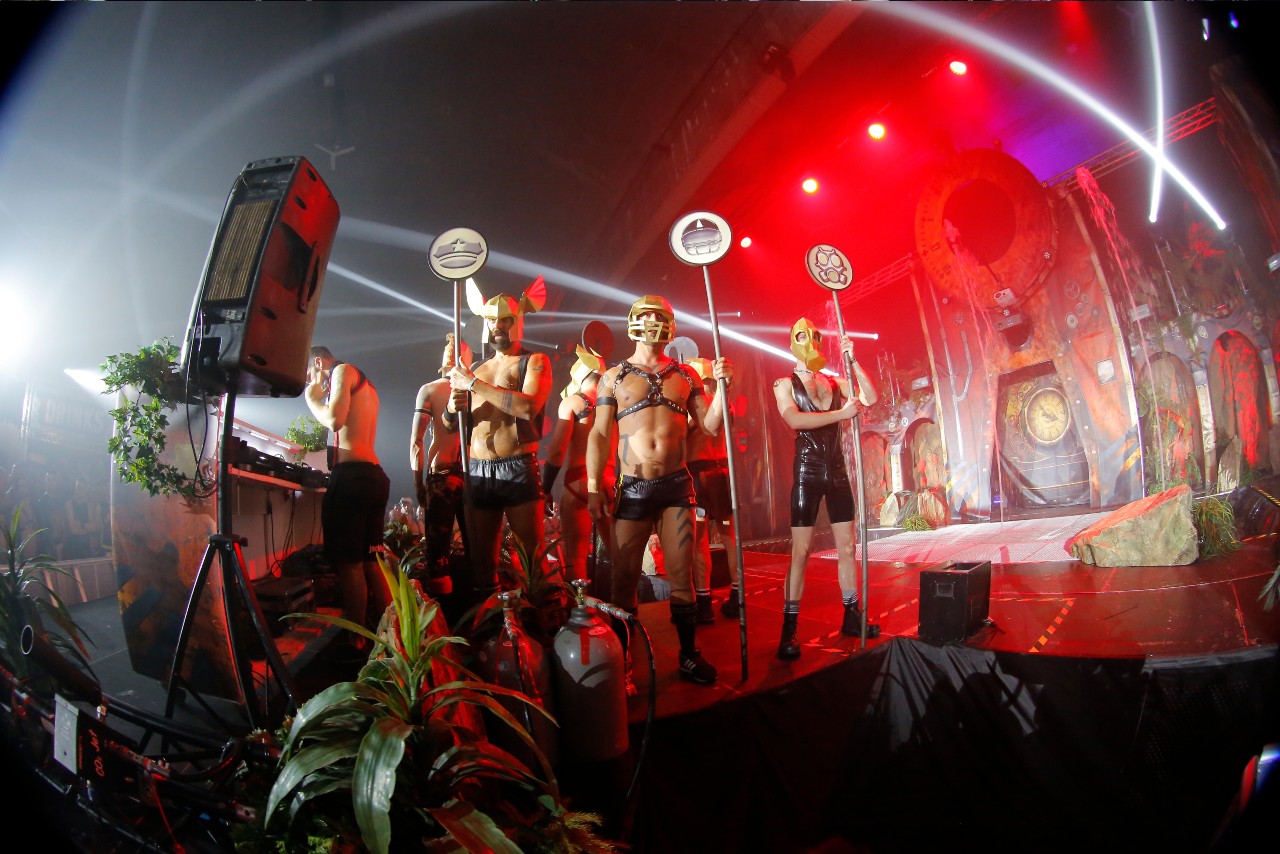 The next Leather & Fetish Pride Belgium will be held from Wed, Mar 4, 2020 – Mar 9, 2020 in Antwerp. You can find out more about the event on leatherpride.be