Hey you: Are you that partygoer who has seen it all? Are you that person who carelessly greets that grumpy doorman? Do you casually leave the techno club at dawn to go to your day job? Are you that fetish fashionista who receives compliments from the most ruthless door bitch?  Is visiting eccentric clubs and festivals worldwide a part of your routine? Is your home or workspace decorated with works by young, promising artists that no one knows yet?
Suppose you are that person who is done with the raves in Budapest and who finds Ibiza a bit vulgar. Who considers Burning Man a bit overrated, and feels that Coachella seems a bit too hyped?  
No, you are not a snob. you're just a bit bored, spoiled, and a bit demanding. And you have every right. But wait, we have news for you:  Wasteland Berlin might be your chance to experience something refreshing.
Once a year Wasteland joins forces with the notorious techno Kit Kat club in Berlin https://www.kitkatclub.org/. This underground edition of "The Wildest Party on Earth" can without a doubt be placed in the "next level" category of clubbing around the globe.
At Wasteland Berlin, you obtain the best of many different worlds, wrapped together for one night:
An amazing city that you definitely want to discover.
The most adventurous and eccentric club in Berlin where you will find a labyrinth of hidden
dungeons, dark areas, dance floors, and playrooms.
Amazing techno music.
Unexpected arty and edgy entertainment.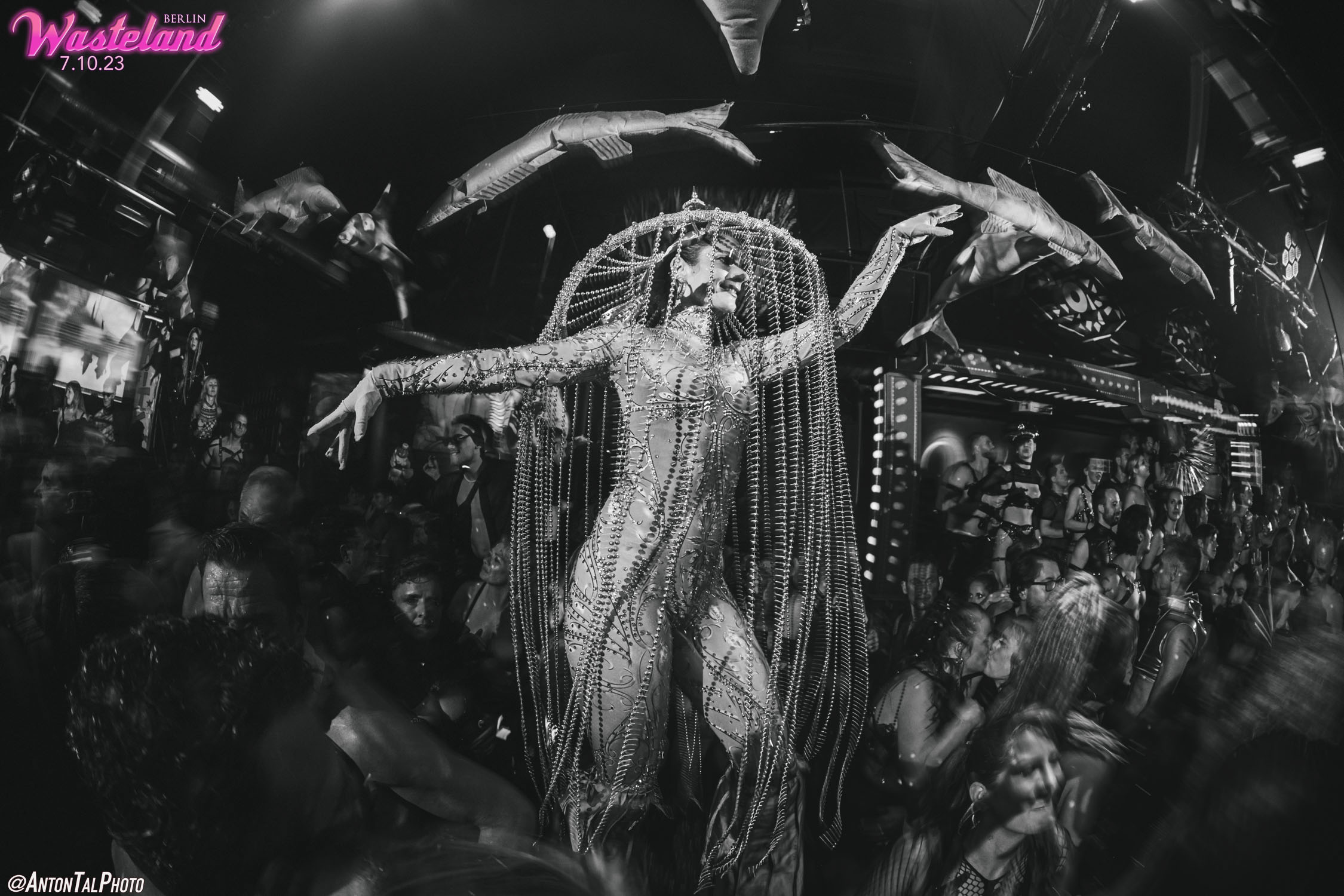 And, last but not least;
The Wasteland experience. Brought to you from Amsterdam; Wasteland is the world's largest international fetish fantasy extravaganza. Wasteland began in 1994 in Amsterdam. Its main goal was to bring fetishism out of the underground and expose it to a wider audience. Open-mindedness and tolerance are still key elements during this event which will offer you a world of individualism, passion, creativity, and sexual freedom. And the fun fact of the Berlin edition is that you are on a mini vacation, miles away from home, your obligations and your daily routine seem far away and you feel somewhat anonymous (although you are guaranteed to meet many Dutch acquaintances from the scene).
As you probably already know, the city of Berlin is the place to be. When it comes to history, art, culture and shopping you can completely indulge yourself. In fact, just wandering around the town will be a lot of fun. You'll be amazed by the many impressions and possibilities and will be blown away by Germany's art scene. Be sure to do some fun stuff; for instance a visit to Mauer Park, where the Berlin Wall once stood, for karaoke, a second-hand market, and live music https://www.berlin.de/tourismus/parks-und-gaerten/3561684-1740419-mauerpark.html.  Or perhaps the Berliner Zoo, which is located right in the heart of the city https://www.zoo-berlin.de. Afterwards, you can have a bite and a drink at the banks of the river Spree at Holzmarket https://www.holzmarkt.com/ .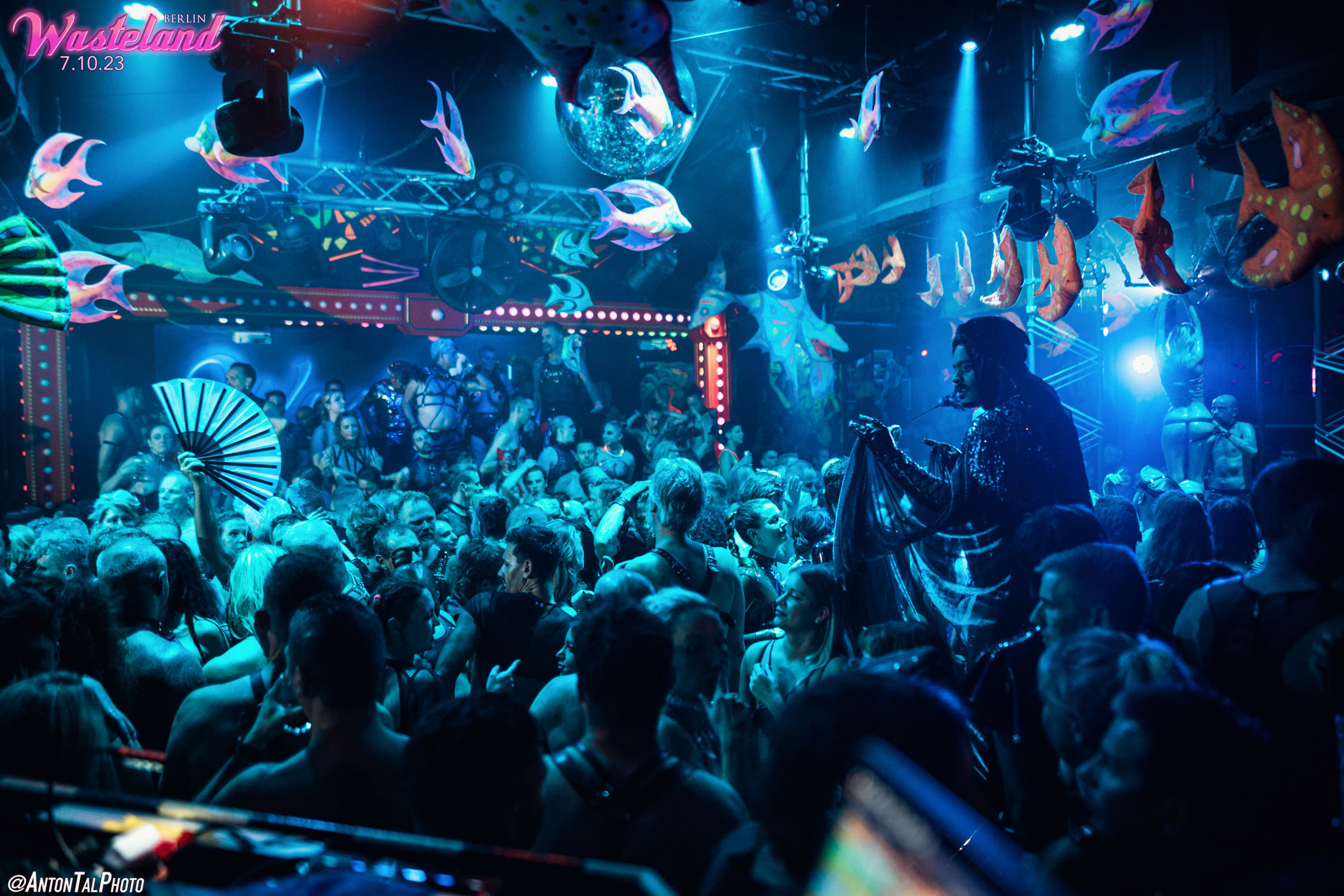 But Berlin has so many secret places, that you might want to discover on your own while you are there.  That is when you will be able to leave The Kit Kat club. Once inside, at Wasteland Berlin, you might never want to depart, and you can stay as long as you like, for opening hours times can be interpreted in many ways in Berlin.
Glance at the amazing outfits, get lost in the depths of the club, dance until you drop, participate in one of the interactive demos, or peek at the exciting shows.
Visiting Wasteland at The Kit Kat Club will probably lead to an instant love affair, or at least a  passionate one-night stand full of lustful kicks. Wasteland Berlin will stay with you as a nocturnal romance, that will pop up in your mind many times and leave a secret smile on your face.
Lose yourself and reinvent yourself in this delirious world. A world that is universal and inimitable: Wasteland Berlin.
Coming up: