Born in England, he now reigns the Denmark fetish scene, together with his business partner Anton.
I am talking to Stephen Monaghan, "PROFESSIONAL PERVERT". Stephen is co-founder and organizer of Manifest Fetish Club Copenhagen as well as an active lifestyle kinkster.
No guilty pleasures for this guy, since guilty is not really something he feels, with any of the weird and wonderful stuff that he is able to do with his life.
Taboos do not apply to him either: As long as it's legal its fine by me.
Stephen: I don't really consider myself a businessman. Maybe more like an innovator. The business side of running a fetish organisation does not interest me that much. Of course, it is necessary to understand the business side but I would much rather use my time on being creative with our events. Luckily my partner in ManiFest, Anton, has a much better focus on the business side. We supplement each other quite well in that way.
They organize between 6-10 events each year. Covid has messed up a lot. But it's starting to get back to normal slowly again.
What can we expect when we go to one of the events?
At ManiFest you can expect to meet the friendly Danish community to start with. There is always a bar lounge and dancefloor. And if you like to explore and play, we have many options for this including fully equipped BDSM play areas, cruising zone, couples room, darkroom, vacuum bed play area, fucking machines and much more.
We also have live performances from both local and international artists.
Primarily our events are focused on fetish clothing and extreme sexual expressions. We have a strict dress code that must be obeyed to get in. As our community and subcultures have changed through the years there are now many cross overs and the club has definitely become more of a hotspot and  mix of all sexual minorities and subcultures.
Fetishists , BDSM players, queers and everything in between. We have all genders and all sexual preferences represented and we love the energy that creates.
I am very proud of what we have created through ManiFest. When we started the club in 1998 we did not realize how much it would come to mean for our community as it grew over the years. When I meet people that tell me their life has been changed by the ManiFest community this makes me feel very happy and proud to have been part of creating it.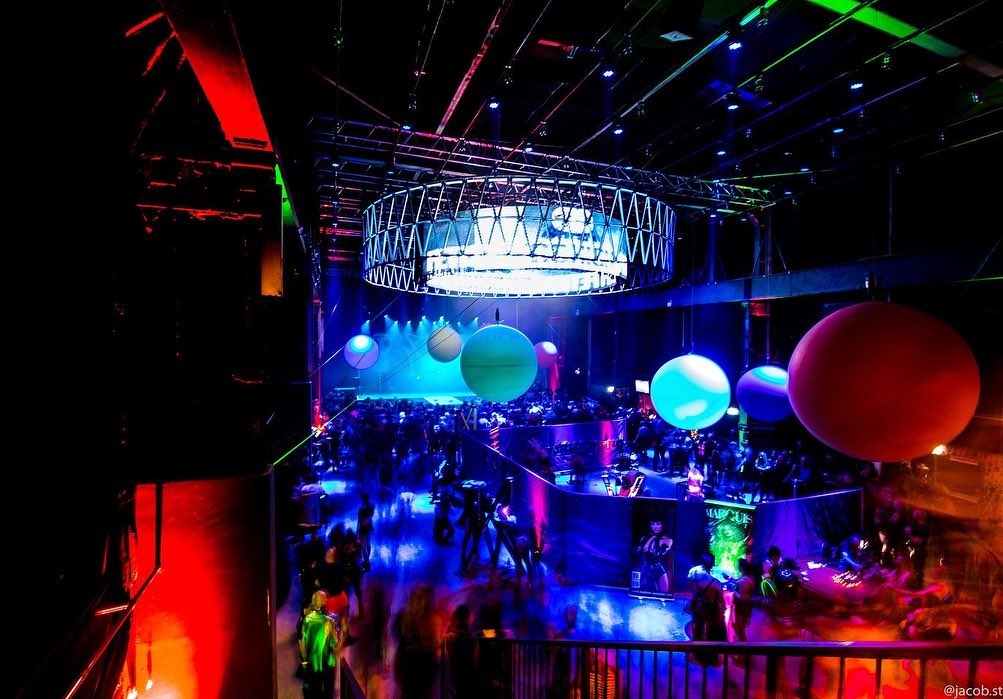 How is the climate in Denmark in terms of LGBTQ rights and sexual freedom?
Denmark has always been a very liberal country in regards to LGBTQ+ rights and sexual freedom. Being the first country in the world to legalise gay marriage kind of indicates this liberal thinking.
We also have very few rules as to what is allowed or not allowed when running sex positive events. Generally, as long as it's not illegal then it's not ever a problem. It is my experience that Denmark has less restrictions than most other counties.
Is there still time left to visit foreign events?
Oh yes, all the time! I do this both for fun and for inspiration. I am often I London or Berlin at Torture Garden. Wasteland I have been to many times. KitKat I Berlin. Fetish Factory in Florida is also one of my favourites. Best every experience has been Department H in Tokyo – wow!! That was an experience I will never forget.
And I look forward to checking out the next Rubber Bunch event!
Are you a fetishist? And, if yes, what turns you on?
Oh yes!!! Where do I start…
Rubber has always been a big turn on for me. It comes and goes in fases through life as to how and what, but it's always there.
I have a really big fetish for White Cotton Panties too – no doubt a seed planted in my Catholic school upbringing.
Piss too has always been a big fetish for me….
Can you share news about upcoming events or projects?
Yes!
14th Jan 2023 | Masquerade Ball
4th Mar 2023 | ManiFest Play
22nd April 2023 | ManiFest party
10th June 2023 | ManiFest party
16th September 2023 | Fetish Fashion Party (This is the biggest party of the year!!)
18th November 2023 | ManiFest party