Amsterdam, and Berlin: they are often compared with each other because they represent freedom and open-mindedness. Two cities that set the tone in terms of impressive nightlife and freedom for the individual. But isn't Amsterdam nowadays a bit behind on its rebellious German sister?
With the arrival of Pornceptual in Amsterdam, already a household name in Berlin, Amsterdam hopes to catch up a bit. We could sure use some more fun initiatives, especially when it comes to art and creativity, sex positivity, open-mindedness and inclusion!
And here it is Pornceptual, an art movement that includes digital media, exhibitions, screenings, club nights, and an annual print publication.
I became curious, reading about it, and was eager to attend Pornceptual Amsterdam in club Parallel myself.  My ( many years of) party experience lie mainly in the fetish and BDSM scene, but as far as I'm concerned there has always been an overlap between dance, play and fetish. So I was triggered to discover this event where different scenes and subcultures emerge.  
I was warmly welcomed,  got the chance to ask some questions, and even got a special tour. And even though my expectations were high,  I was dazzled and wanted to know more and more about the fascinating Pornceptual concept.
Once inside, I was sucked in by the boundless energy on the dance floor. I might have been a bit tired and lifeless when I arrived, but the atmosphere made me immediately want to dive in and join in the beats of the music. A catching vibe took over. When I tried to catch my breath after standing on the dance floor for a while, I was seduced by the relaxed atmosphere of the spacious lounge area. Here, with ambient music from the DJ on the spot, we could just hang out, chat and relax.
What struck me is that, even though Pornceptual stands for inclusion and all genders are welcome,  it was clear that there were mainly young gay men present.  Which I thought was remarkable, since the events in Berlin, are much more mixed.
I must say that I was impressed by the careful layout of the club and the dedication with which the different spaces were decorated and monitored by Pornceptual staff.
For example, I took a look at one of the supervised play areas. The play area didn't look "scary", but accessible, clean, and aesthetically furnished.
Overall, during my first visit to Pornceptual, I felt very comfortable and excited!  I also felt "at home" from the moment I walked in.  I expect Pornceptual in Amsterdam to flourish, and develop further. With which they take an important step in the field of individual freedom and sexuality.
Now, it was time to have a chat with one of the organizers:
---
I was wondering; Who are your events actually intended for?
Pornceptual is for a diverse audience including the queer and LGBTQ+ community, art enthusiasts, open-minded individuals, creatives, social activists, and those seeking new experiences.
And I saw it with my own eyes, there are clean, aesthetically designed play and lounge areas, plenty of seating and interactive art installations and a lavish dance area, where DJs and VJs are on the same level with the dancing crowd. If you, as a visitor, have any questions or need advice, there are plenty of employees who serve as a point of contact and who also subtly keep an eye out to provide consent, personal space and safety for everyone; both the experienced and less experienced visitor.
How did it all start, and who created Pornceptual?
When moving to Berlin, Chris met Raquel Fedato, and together they started the party series in Berlin. Since the start it has been bridging the gaps between different creative disciplines.  Rooted in the values of inclusivity and diversity, Pornceptual is dedicated to creating a safer environment where self-expression and self-exploration can thrive. Pornceptual events are not about sex, they are about sexual freedom. Once inside, you are free to experience different elements, from dancefloors to darkrooms, installations, performance art, and an erotic cinema that features the work of independent filmmakers from all over the world. The parties are only a small element of what the collective stands for.  Engaging with the community  happens through multiple creative channels like a printed magazine, online photography platform, a music label, and performance events.
Can you tell us something about your printed publication? Is this a magazine?
In print we are free to explore the meaning of pornography through art, without the censorship we continuously face on social media. The magazine focuses on sexualities and bodies that are not usually represented in mainstream porn. By presenting a more extensive range of sexual expressions and bodies, we hope to broaden the sexual appetite of our readers. We have released five different issues so far. We start every edition with an open call to our community and we select various types of work, including photography, collage, and digital art. Each of the issues is centred around a specific theme.
For our second issue, for example,, the idea was to let artists come up with their representations of unconventional fetishes. And for our latest issue "Fluids", we asked artists to approach the topic of fluidity from their unique angles. The core concept of Pornceptual always stays the same, but there are differences between the events in different locations. Differences are the result of various factors. Think of the local culture, norms, and attitudes toward queerness or the attitude towards sex positivity.  Sometimes the social and political situation in that specific country, shapes a dancefloor much more into a space of resistance, activism and community gathering. But in the end, the crowd showing up to the party is what is shaping up the event the most.  It is about the attitudes, intentions, and the energy they are bringing in.
You have been around for ten years, has much changed/evolved during these years?
Over the past 10 years, Pornceptual has undergone significant changes and evolution. Initially starting as a platform challenging traditional notions of pornography and sexuality, we have grown to become a recognized force in shaping Berlin's club culture. Our events, exhibitions, and initiatives have expanded, incorporating a broader range of artistic forms, diverse perspectives, and discussions about queerness and inclusivity. As societal attitudes have shifted, we have played a role in normalizing conversations around sexuality and celebrating marginalized voices.
Building relationships with your community is key for any collective. As a  collective that embraces queerness and promotes sex positivity, the persistent limitations and censorship of nudity on platforms like Instagram/facebook have continuously posed challenges to maintain and build relationships.  While censorship has always been an aspect of our journey, its enforcement has notably tightened over the past couple of years, resulting in our accounts taken down multiple times.  Despite everything that has changed over the past 10 years, violence and oppression against the LGBTQ+ community is still very much there unfortunately. Where for some people the walls of a club are one of the few spaces where they can be themselves.. Protecting safer sexually liberated spaces remains paramount to the work Pornceptual is doing.
In what way is art intertwined with your events?
Many Pornceptual events feature visual art exhibitions or installations that explore themes of eroticism, sexuality, identity, and kink. These can include a wide range of mediums such as photography, painting, sculpture, and mixed media. For example, at our last event in Amsterdam, we collaborated with Venezuelan artist "Manuela Benaim. They create Silicon body casts based on the bodies of real people. During the party we allowed our audience to interact and wear the pieces, using that as a vehicle to start conversations on identity and sexuality and to allow people to explore their own bodies.
Besides exhibitions or installations, performance art has always been a key element of our events. These performances may explore themes related to sexuality, gender, power dynamics, and whatnot. It is all about finding ways that allow our audience to approach and question their sexuality and desires. We love it when a performance just leaves the audience completely confused. What did it just see? And why did that turn me on?
We believe art is such a powerful medium to approach the topic of sex. To bring a certain aesthetic to the floor.
Is a Pornceptual party a safe place for all genders and orientations?
Pornceptual events are generally designed to be inclusive and safer spaces for people of all genders, sexual orientations, and identities. However, we prioritize people from more marginalized backgrounds and we ask people to check the privileges they are bringing into a space. We recognize that no space can be 100% safe, but we aim to create a 'safer' space within our events. And all of the guests on the dancefloor have a shared responsibility to maintain this safer space.
What are you doing to ensure this safety?
Creating a safe and comfortable space during our events is of utmost importance to us. We have a comprehensive safety protocol in place, involving communication, door selection, an awareness team, security personnel, and our staff.  Having an awareness team present throughout the venue, bridging the gap between the security and our crowd is one of the fundamental pieces.
Creating a safer space is also recognizing that we have different needs as individuals within our community.  In Amsterdam for example we've been experimenting with the concept of a cruising space specifically focused on FLINTA people (Femme, Lesbian, Intersex, Non-binary, Trans, and Agender). From the research we have been doing, we realized a part of our crowd did not feel safe / welcome enough to engage and play in our darkrooms. This intimate space is hosted by two artists and monitored by an awareness team to maintain a safe and respectful environment. We're moving away from the typical darkroom setting catering only to gay cis men and instead, offering diverse spaces to cater to different expectations. It's still an ongoing experiment, and we're excited to explore and expand in this direction.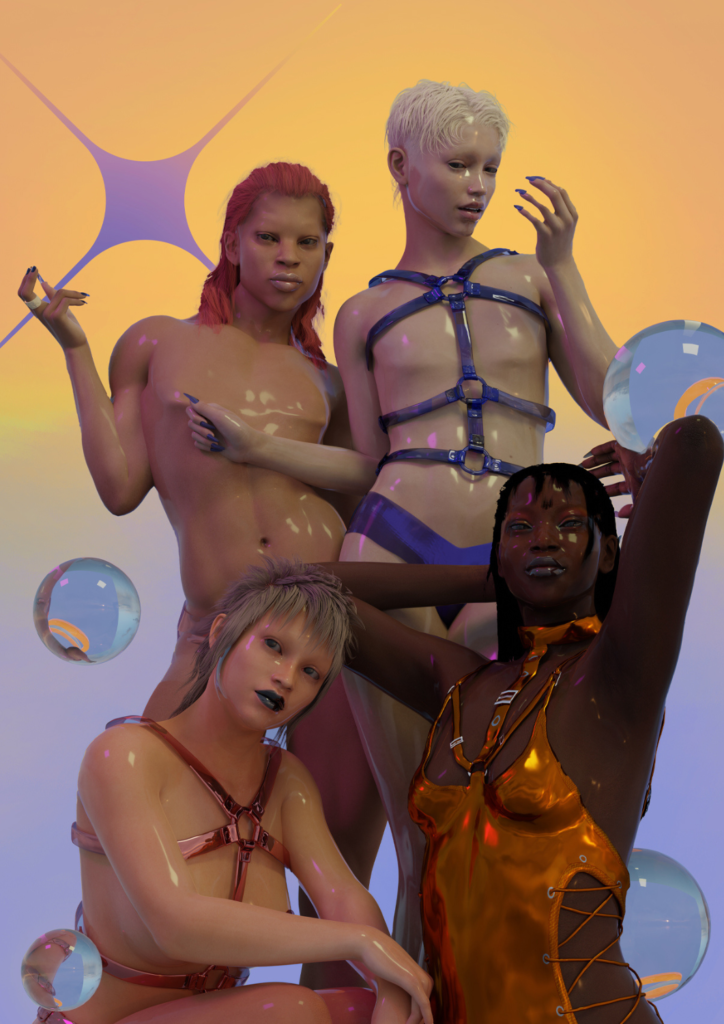 Is Pornceptual sex-positive/kink positive and/or queer normative?
Sex positivity is a key concept for us. We believe that people should be able to be naked and engage in sexual activities if they want to, but it's not a requirement. We hope that the environment we create allows people to feel at ease with their bodies and gradually become more comfortable with their own sexuality. It was crucial to challenge the notion that nudity always needs to be sexualized..
Pornceptual is an event that incorporates elements of art, sexuality, and BDSM. Pornceptual events often include performances, exhibitions, music, and various forms of artistic expression that engage with eroticism and kink. While it may involve BDSM elements, the specifics of each event can vary, our approach at Pornceptual is inclusive, where attendees can enjoy the music or explore other aspects, as long as they respect the diverse reasons others might be there.
What kind of music can we expect at your events, and is there a dress code?
Pornceptual events typically feature a mix of Techno and House music.  In our venue in Berlin, we have 4 different dance floors which also allow us to get a bit more experimental in our music curation than we do in some other locations. In Amsterdam, we have also been experimenting with more ambient and experimental sounds to create more introspective, and sensual environments.
There is a dress code at our events. Attendees are often encouraged to express themselves creatively through their attire, embracing sensual, kinky, and avant-garde elements. While we have guidelines and a dress code, our focus is on allowing attendees to feel free and explore their desires and expressions. Just don't show up in your jeans and T-shirt 😀
What can we expect in the next ten years? Do you have plans or projects for the future?
A decade into our journey, there is still a lot to learn, discover, and experiment with. The topic of experimentation is exciting to us these days. Seeing our dance floors as a playground to approach different topics. What can be considered as a "darkroom"? How can we improve the confidence of our crowd? And how can we nurture meaningful connections between different members of our community? These questions fuel our excitement and inspire us to delve deeper into uncharted territories
We are super excited about our new music label. We have residents who also produce, but we haven't released anything as Pornceptual yet. We worked on a compilation with 10 different tracks from 10 different artists to celebrate them. From there, we want to develop the label with regular releases. We aim to encourage our artists to produce and connect the visuals of Pornceptual with the music. Combining music and visuals makes a lot of sense to us since we started as a visual project. There's plenty of room to experiment and develop this further. The first release can be bought online through our website.
Next event :
ADE Amsterdam Sunday 22nd October At Parallel.
Line-up:
DR. Rubinstein
The Lady Machine
Cybersex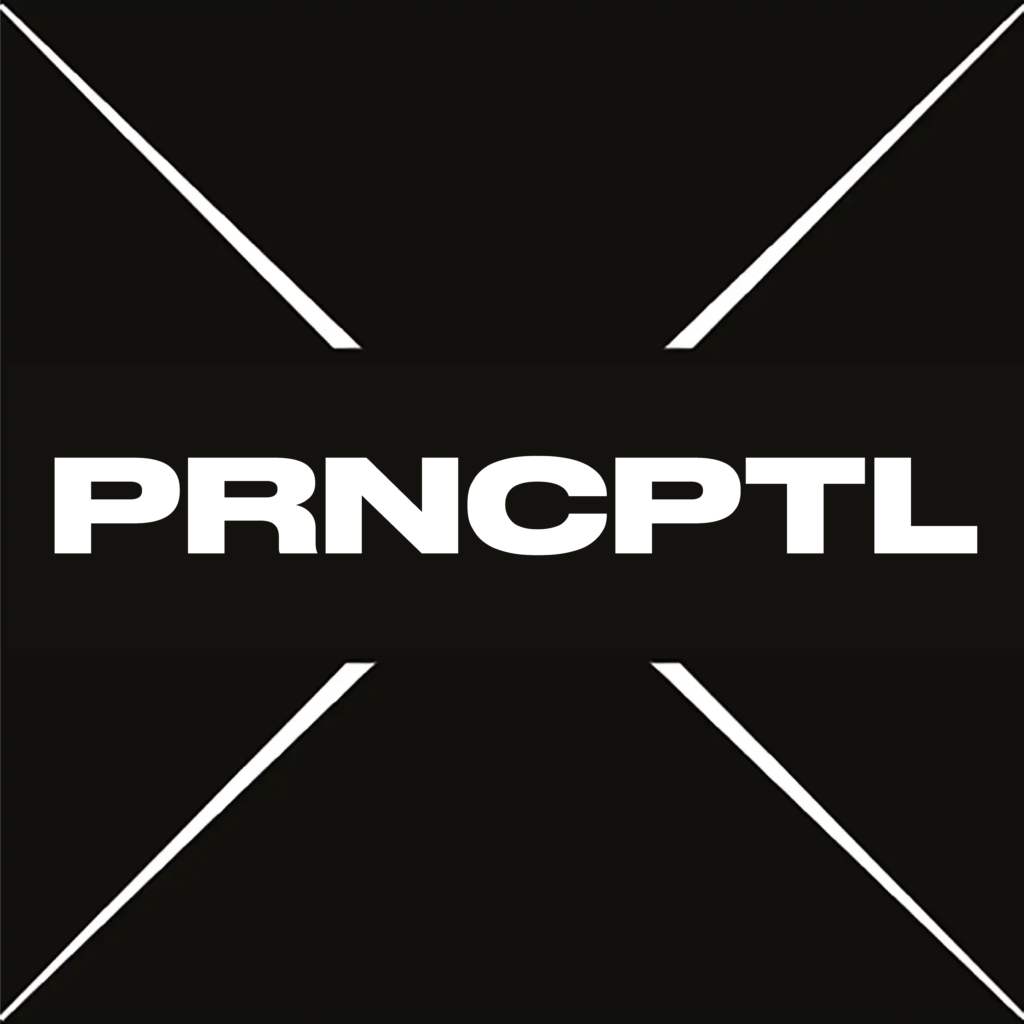 Pornceptual is based in Berlin, events are hosted there on a bi-monthly basis.  Over the years, Pornceptual had the privilege to collaborate with collectives from Hamburg, to Kyiv, New York, Stockholm, Madrid, London, Kazakhstan, Paris and Amsterdam.  Collaborating this autumn for the first time with collectives in Athens and Tbilisi
The "Pornceptual" concept is clearly well thought out and executed. It offers a safe and colourful environment, where the individual determines the interpretation of the evening. This way everyone will spend the evening in their own way.
Irresistible Iris