The first time my boyfriend and I ended up at Club Church was on a Friday night in February of 2010. We had heard about it, but never really thought of going there. It was a sex club after all and we expected it to be filled with icky oldtimers (young people can be assholes sometimes, sorry about that). But because of reasons too complicated to explain we suddenly found ourselves going in and taking off our clothes. The most vivid memory I have of that night is of us standing in the tiny smokers room in our sad looking, droopy H&M underwear, while being surrounded by a bunch of buck naked drag queens happily gossiping with their balls hanging out. There was no room to breath, it was warm, sweaty and bizarre and at that moment we fell in love with the place.
Fast-forward to 2018 and Club Church in Amsterdam is celebrating its 10-year anniversary. For those of you who have never been: Club Church is a safe haven for queer people with a healthy sexual appetite located in the city centre of the Dutch capitol. Among its diverse clientele are fetishists, drag queens, nudists, tourists, transgenders, lesbians, students, gay men and anyone with an open mind. It's a club where you can dance all night, enjoy crazy performances and even have a good old fuck if you get lucky. Wings had the pleasure to talk to Richard Keldoulis – one of the founding fathers and owners of the club – and manager and bartender Anne Rodermond.
Gentlemen, first of all congratulations with your anniversary! Church is one of the most popular and recognizable gay clubs in Amsterdam today. Was that your goal from the very start?
Richard: "To be honest, when we started, we had no clue what we were doing. Everybody thinks Church was an immediate success, but that was definitely not the case. It took us a lot of time to get the programming* right. We had really weird parties in the beginning, including one for the local gay swim club, which ended at one am on a Saturday night. What were we thinking hahaha? Things finally started making sense when we moved (Z)onderbroek from Saturday afternoons to Friday nights." (editor's note: (Z)onderbroek is a party where you strip down completely or hold on to your underwear and it's the same night the author visited during his first time at Club Church)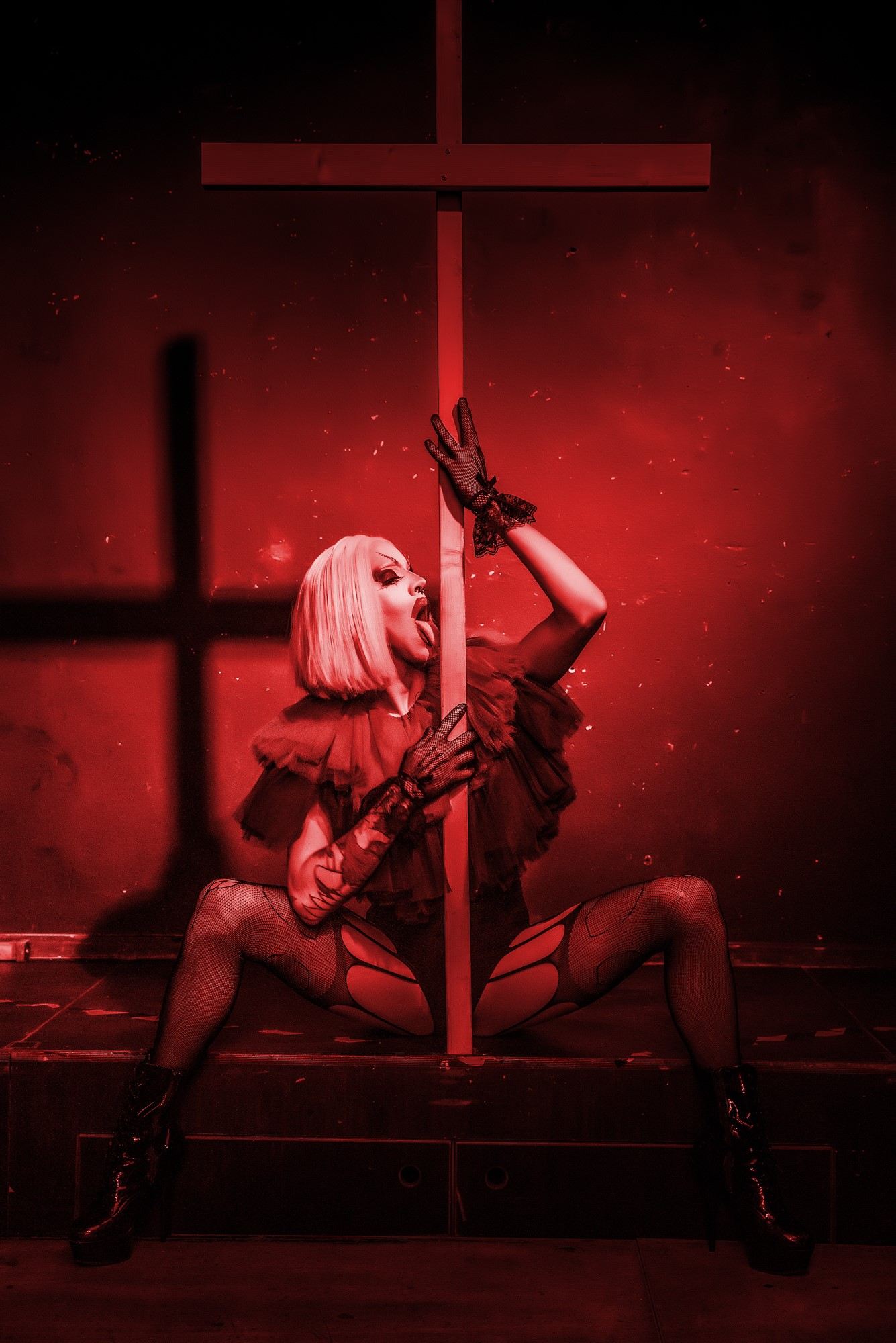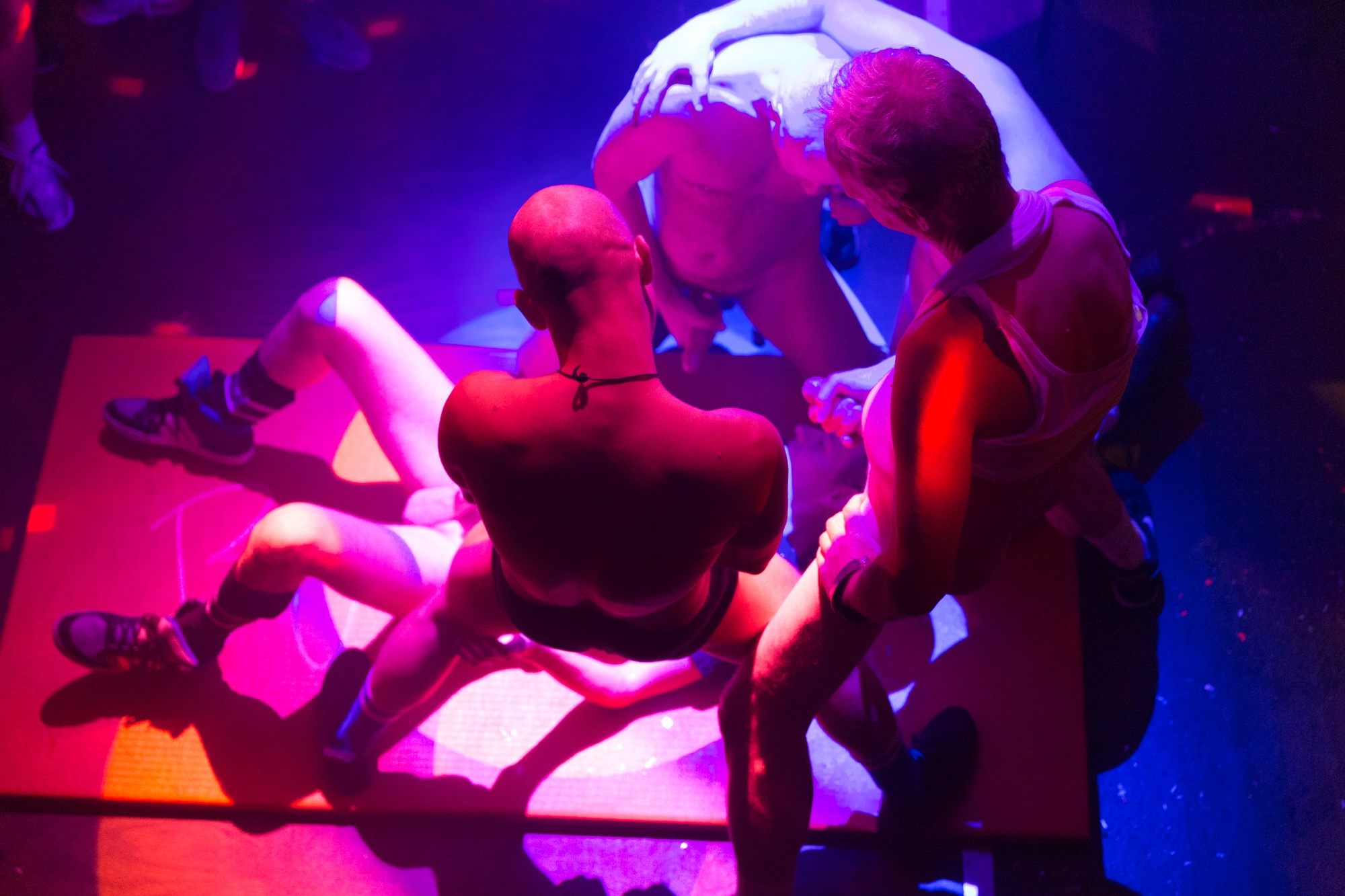 How did you come up with the idea for Club Church?
Richard: "Wim Peeks (i.e. Church's other founding father and owner) and I had been organizing parties since 1997 together with my husband Elard and volunteers from gay organization GALA. We wanted to do something new, so we came up with the idea for an underwear party. It's pretty difficult to find a location for a sex party. We had the good fortune to meet DJ Abraxas who was the manager of Club La and he invited us to use his club. We started with (Z)onderbroek on Saturday afternoons, followed soon after by Ladz – a dance and cruise party for sneaker and sportswear boys – and Hoerenbal – a party for all genders and sexualities. In 2008 the owner of Club La asked us if we wanted to turn it into a gay club. Wim and I became the managers and we eventually bought the place in 2010. The first two years were easy. We kept losing money, but it wasn't our money. It was one of the safest ways to start a club because there was no risk for us."
You can throw a lot of parties in ten years time. What are your personal favourites?

Richard: "Our yearly men only oil party. We fill two baths with warm olive oil: a huge one on the dance floor and one in the darkroom. Everyone is naked and gets in there. It's super horny, sensual and fun. It takes 50 hours to prepare and we use 25 litres of oil. All the walls are covered in plastic and we put in carpet so people won't slip hahaha. It's simply called The Oil Party, but Grease Monkey would have been a great name as well come to think of it."
Anne: "My favourite is one I came up with myself called Hello Pozzums. It's our first party for HIV positive men and it's my response to bareback and safe sex cultures. There's something not right with both in my opinion. Church is known as a safe sex sanctuary. There's condoms and lube everywhere. I think HIV has a new place in society. It has become safer in a way because of new medication. I believe it's wrong to preach safe sex to two HIV positive men who want to have 'bareback' sex with one another. If they want to have sex without a condom it's not my place to tell them otherwise. Men who are undetectable are safer than a random drunk guy in a darkroom. Plus I like having sex without a condom as well. I thought it was important to do something with this, so I came up with Hello Pozzums. At first the party was just for HIV positive men and guys who feel comfortable amongst them like myself. Later on we also embraced men on PrEP. To me this party is the best kept secret. It's nice, horny and direct."
How does the outside world react to Church and its activities?
Anne: "These days everyone has an opinion about us. People are wondering if they should come to our club or not. They like what we do or they think it's a dirty place full of STDs. They either love or hate us."
Richard: "A lot of gay guys don't want to go to a fetish club actually. Our image is too hardcore for them."
Anne: "People have a lot of ideas and thoughts about Church. It's pretty remarkable. We mostly get emails about our parties. People want to know what they are about. Some have pretty wild ideas and some of the mails we get are quite funny. Recently someone wanted to know if they had to come to the club naked or if they could undress when they arrived hahaha. Sometimes people cross the line and share too much of their personal desires and interests. What I really don't like is when parents contact us. When a kid comes out of the closet things start to happen within a family. They should solve these issues for themselves. I don't think it's ok when they try to suck us into that process. We get requests from parents to make a specific selection at the door. They ask us to keep their sons and daughters from entering or they want us to change our rules. I understand where it comes from of course. We are very transparent about what goes on inside our club. You only need to visit our website for that."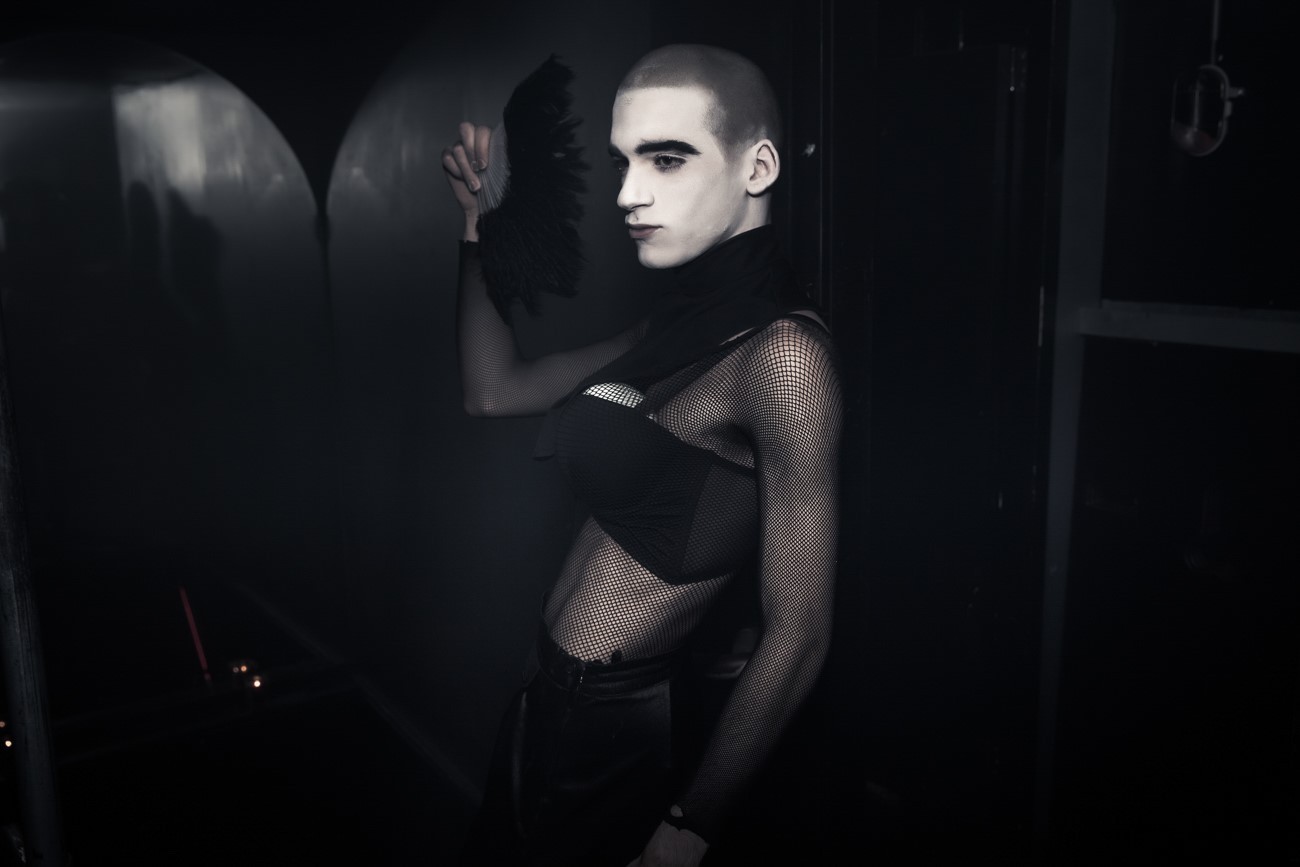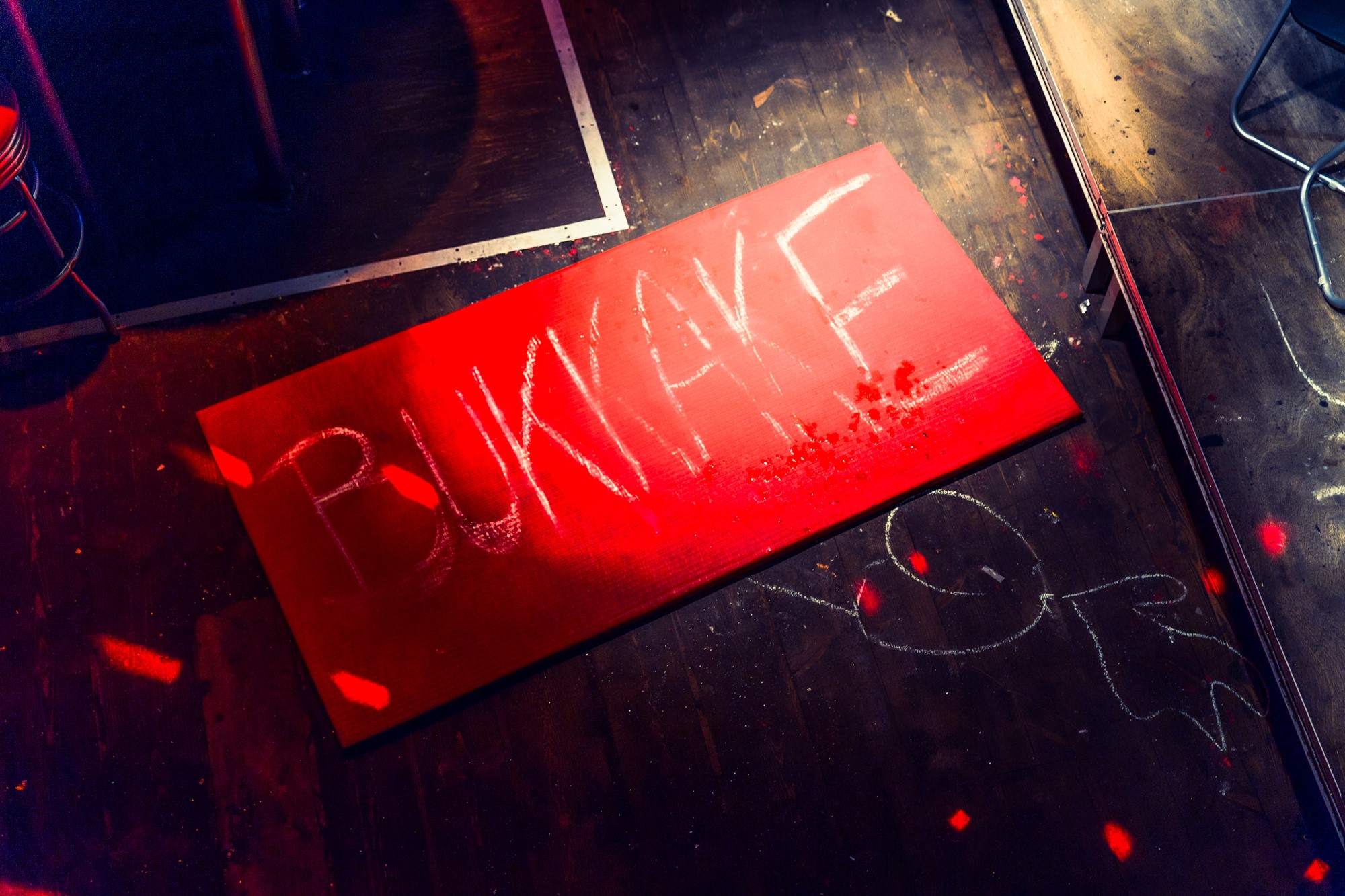 What is unique about Club Church in your opinion?
Richard: "Everything we do comes from a fetish or sex angle. It's a key ingredient in all our concepts."
Anne: "We communicate through sex. As activists we also touch a lot of issues within society that are important to the gay community. When PrEP became a topic we noticed that the Dutch government wasn't reacting to it properly. So we ran with the issue and started the debate inside and outside of the club. Thanks to Richard, who actively lobbies for PrEP to be covered by Dutch health insurance, we got leading politicians to visit us. Those are people who would never ever consider coming here otherwise. It helped a lot!"
Richard: "What makes us unique as well is that we have a clear vision for our club. We never rent out Club Church to other party organizers, we come up with all of our own concepts and we have a big in-house network of creatives**. This combination of fetish, art, community and freedom makes us stand out. Even during Blue – our most accessible night – we still have 2 or 3 people walking around naked. It gives the place a different vibe. At Church everything is allowed."
Anne: "We also offer space to all those small fetishes that aren't part of a bigger scene or subculture, like voyeurs for example or cross dressers. You can spot them immediately. They come in and put on a strange wig. It's clear that it's not drag and that something else is going on, something much more complex. We've had some wonderful creatures in our club. We had a visitor once who we couldn't speak to. He or she didn't want us to see their face. This person came in, took something out of a bag, put it on and sat on the stage for the entire night looking incredibly beautiful. It changed the party somehow; it was an amazing moment."
What does the future hold for Club Church?
Richard: "We always keep an eye out on what's happening in the outside world. In the eighties and nineties the focus was mostly on gays, lesbians and feminism. In our time there's a big focus on trans issues."
Anne: "We also noticed that gender fluidity is on the rise. So it would be strange if we didn't do anything with that. We feel there's a need out there. The fetish scene as a whole is changing. More and more people are getting into it in some way or the other. Young people don't want to hang out with only leather men or rubber men. They want to party with likeminded people, who have similar ideas, but not necessarily share the same fetishes or even the same gender. It's a nice challenge to try to cater to these constantly evolving needs and wishes of our audience."
Richard: "I think the end of the AIDS era is upon us, because of PrEP and HIV medication. The fear of sex is leaving us and it will herald a new age for saunas and fetish clubs. When I arrived in Amsterdam from Sydney there were 34 venues with darkrooms, now there's only seven left. Back then you had five gay saunas, now there's only one. I think there's a revival coming. There's a new sexual revolution on its way. I'm really curious and excited to see what it will bring us!"
During the week Church has a regular line-up of events. On Tuesdays there's Fetish Lounge; from leather to feather, with six slings and Freddy the Fuckmachine. On Wednesdays the Naked Bar is open to nude dudes without an attitude. Thursdays is home to Blue; once a jeans party, but nowadays a night without a dress code for all genders and sexualities, with great tunes, out of this world performances and video art; it's 'kooky klubbing' at its best. On Fridays you can bare all or show of your sexiest undies at (Z)onderbroek. During the weekend different (fetish) parties are being held, including Spank, Ladz, Furball, Twinks Orgy, Lockerroom and Hoerenbal. Check www.clubchurch.nl for the daily agenda and more info.
Richard is referring to the House of Hopelezz. This over the top and mega trashy drag queen house is run by Richard's drag alter ego Jennifer Hopelezz. It includes over 50 of Jenny's children, who (un)dress to impress at events in Club Church and many other queer parties all over town. Performances range from simple lip-syncs to a member of the House of Hopelezz getting married to Freddy the Fuckmachine, followed by the newlyweds consuming their marriage on stage for a couple of hours!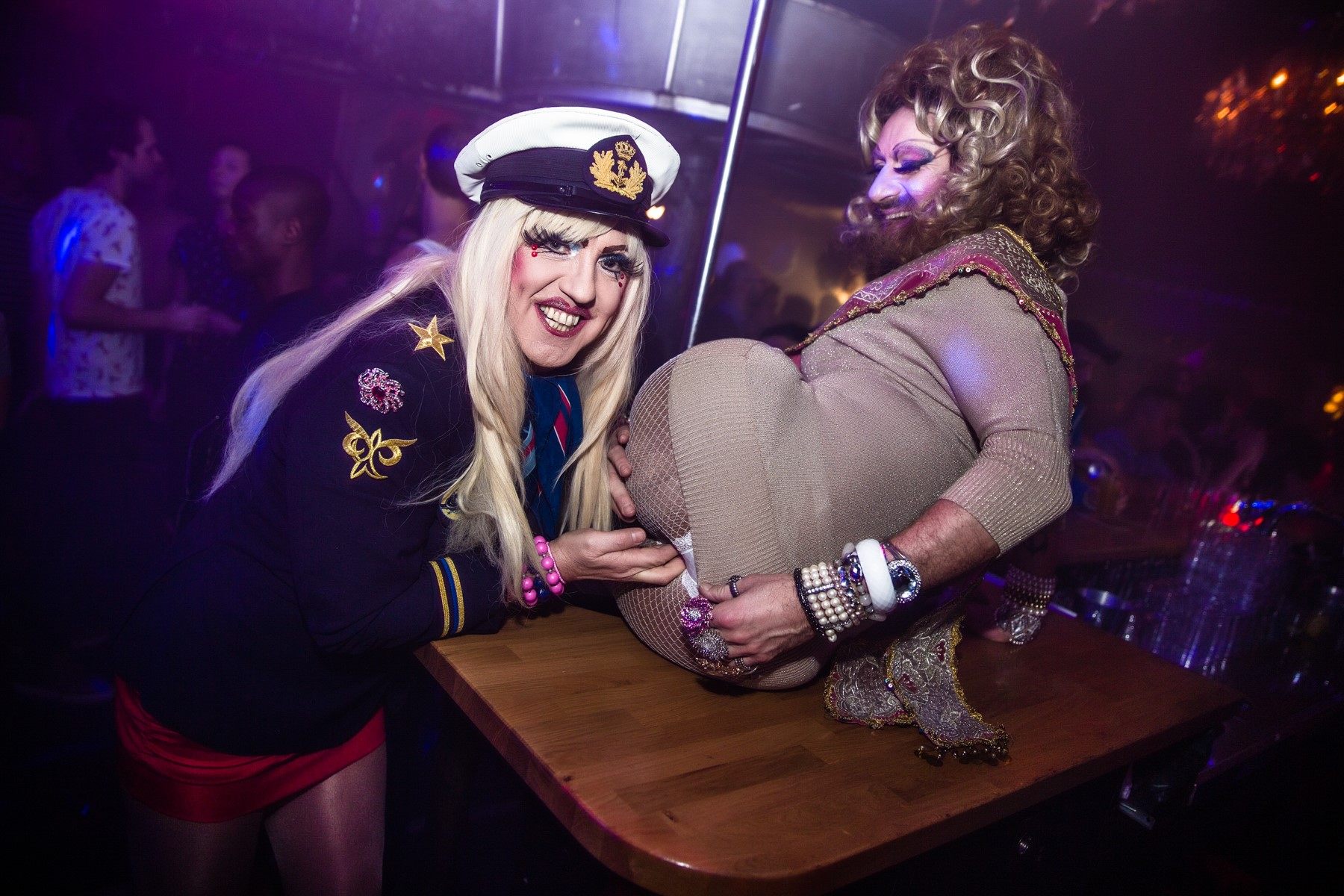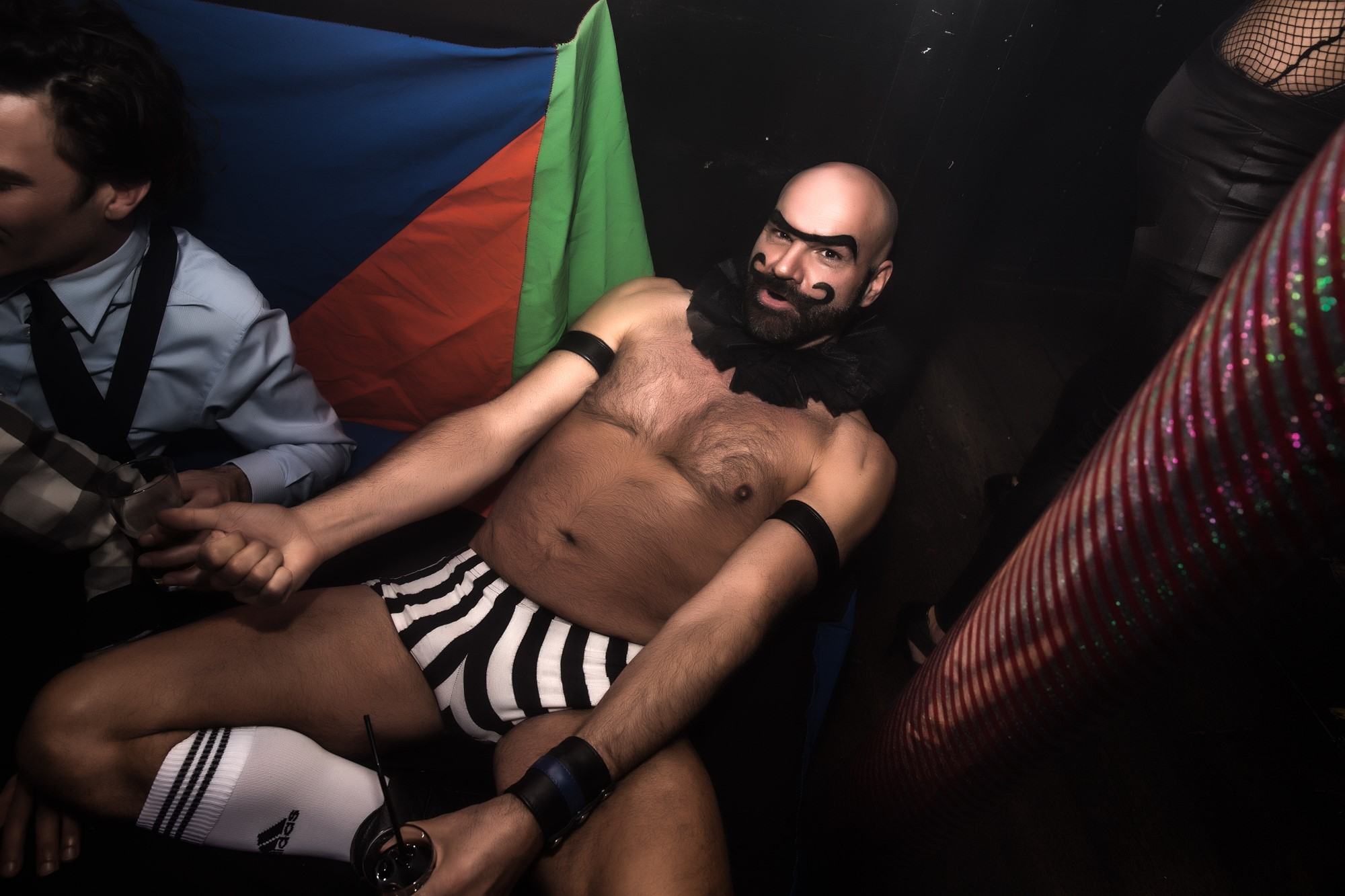 TIP: Make sure to take a good look around you when visiting Church. There's religious memorabilia everywhere, including huge, black dildos pierced with crucifixes and a statue of the holy virgin above the bar. Downstairs you'll find multiple cabins – with or without a sling – and a darkroom. There are also cabins next to the dance floor – they're kinda hidden – and upstairs there's more room to fuck.
Photography by Remon van den Kommer