WINGS loves to travel. For this issue, we headed to Lisbon to see what this sunny city has to offer to queer kinksters. First stop is Villa 3 Caparica, Portugal's first *** gay resort hotel, located just outside of the city. We talked to Eddy van Wallendael (he/him), one of the three owners, to find out what guests can expect from a stay at the resort.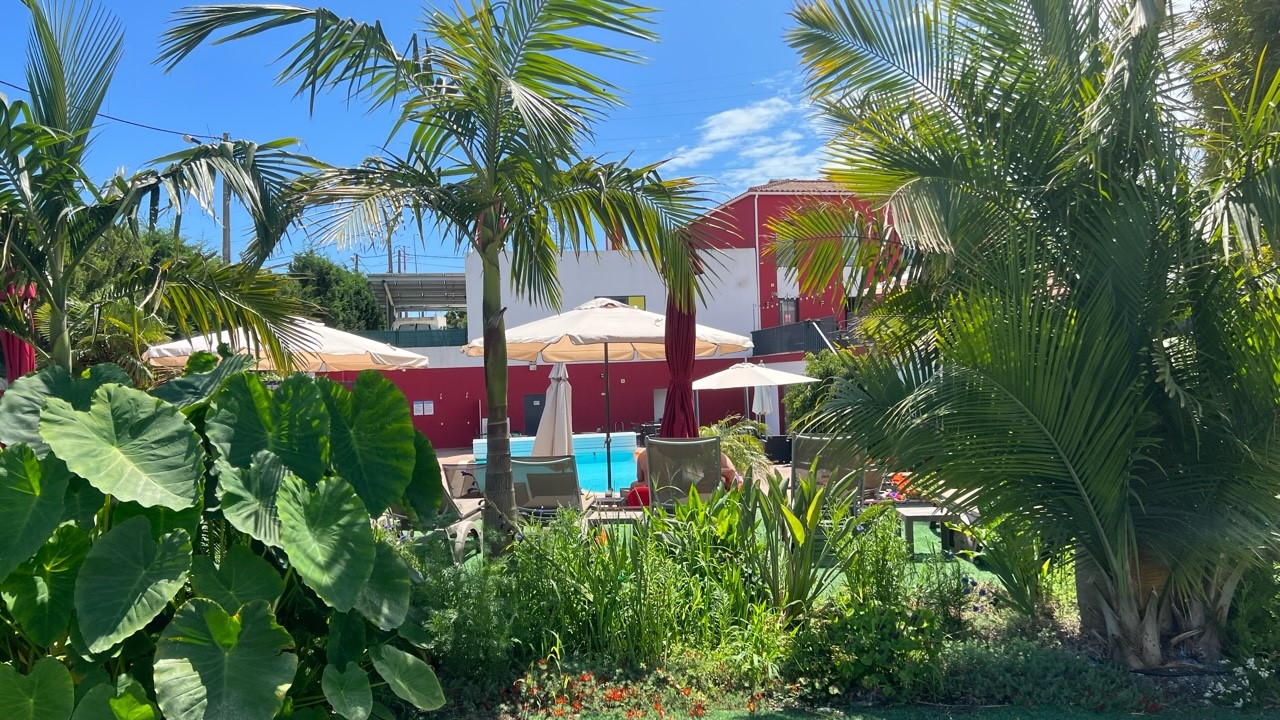 Eddy, you're originally from Belgium. What brought you to Portugal?
"What's the weather like in Holland right now? (he asks laughing) The climate brought me here! I've travelled a lot for work, and I've always loved going to places that are warmer. Lisbon has the best climate in continental Europe. It's never too warm, and it's never too cold. We do have some tropical nights during summer, but for me, the weather is absolutely perfect. Traffic-wise, Lisbon is also quieter than a city like, let's say, Antwerp, and I really like that."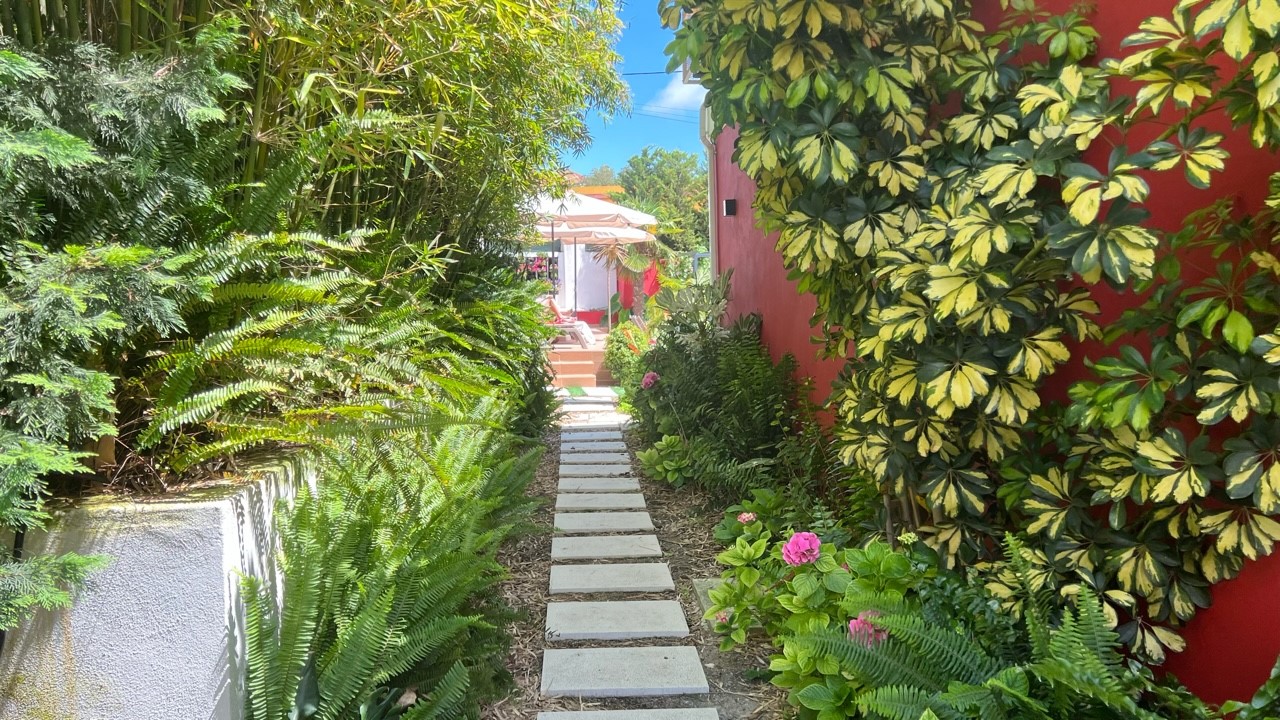 How did you come up with the idea of opening a gay resort hotel?
"Since 2010, my husband Marcos and I own the biggest gay bar in Lisbon, TR3S Lisboa, together with our partner Frank, who still lives in Belgium. We bought the building of Villa 3 in 2016, completely renovated it, and opened our doors to guests in 2019. I used to go to the United States a lot for work, and I know the gay resorts in places like Palm Springs, Key West and Provincetown quite well. With 2700 square meters of space, our resort feels like the ones you'll find in Palm Springs, which are very spacious. Our guests are mainly gay men over the age of 25, but we welcome anyone who's a supporter of the LGBTQ+ community."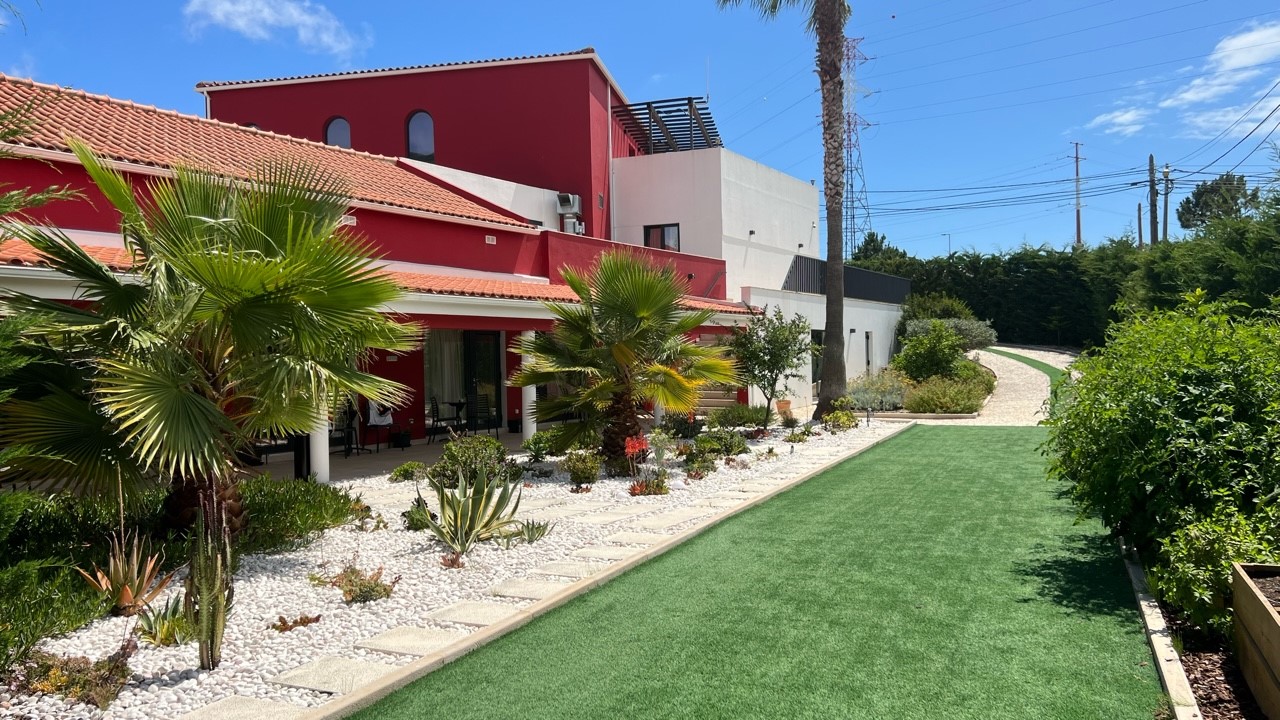 What can guests expect from your resort?
"We offer thirteen rooms, with a focus on comfort. Our matrasses, for example, are made from three different kinds of material, and they're amazing to sleep on. All rooms have a private bathroom, air conditioning, and Wi-Fi access, and the garden rooms and pool rooms come with a television. Our guests can be naked in the swimming pool area, and if they want to relax and clear their minds, we offer a sauna, steam room, and jacuzzi. There's a bar as well, and visitors who need some 'privacy' can use one of the relaxation rooms in the spa area."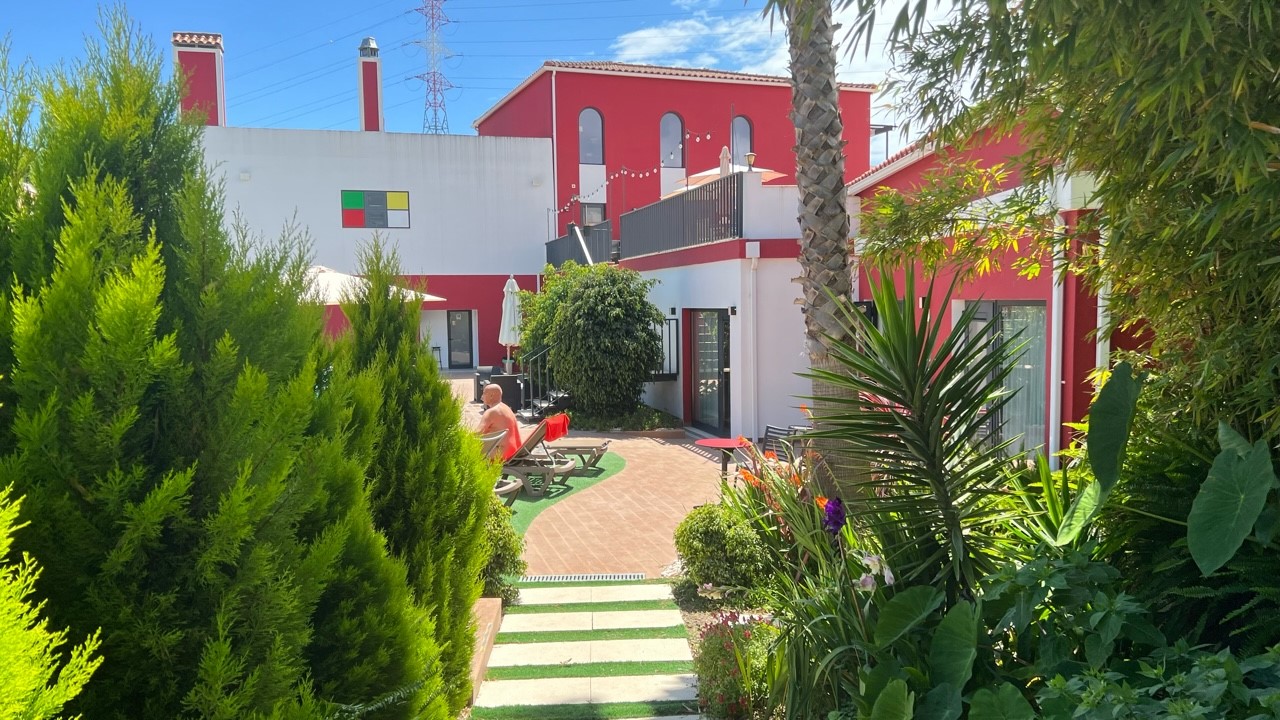 You also offer day passes to locals or people who are not staying at the resort, right?
'Yes, it's a nice way for our guests to connect with new faces. We organize events like the bi-weekly RuPool Party to make it more fun. Visitors can hang out in the pool, flirt, have a drink, and watch lip-sync performances by local drag queens."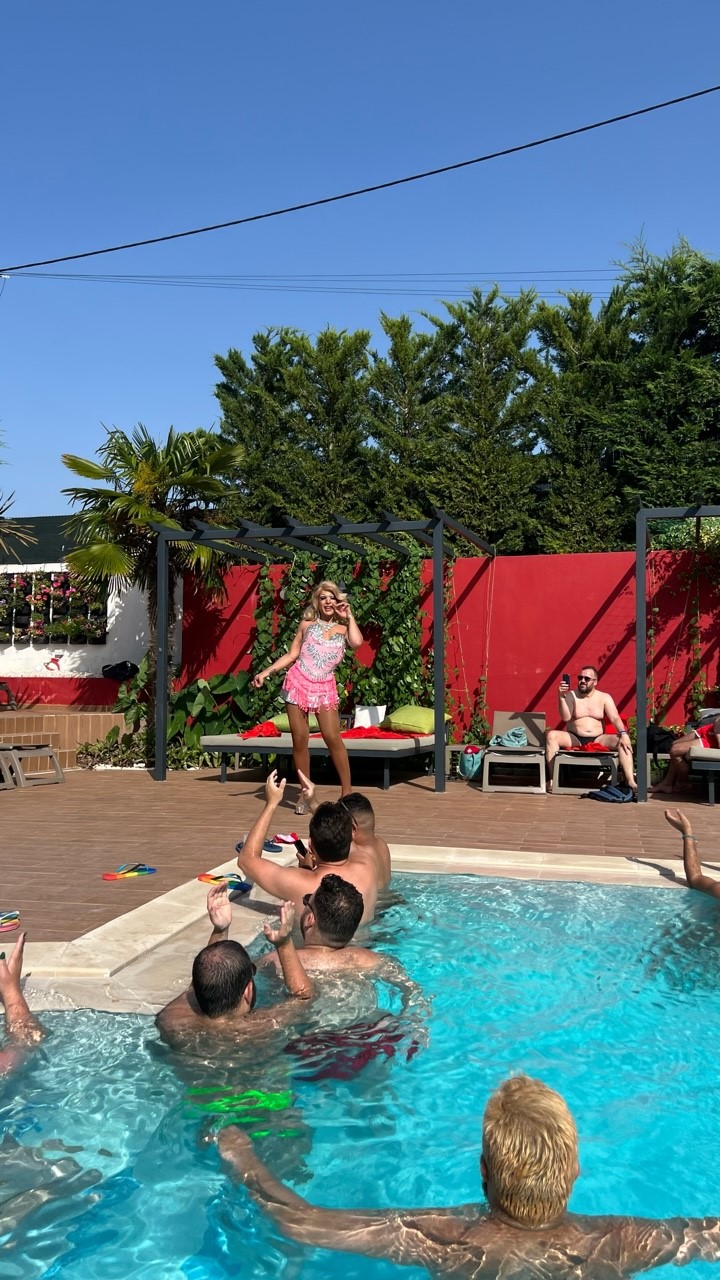 What are interesting things to do for tourists staying at Villa 3?
"There's a famous naked gay beach, Beach 19, that's only eight minutes away from the hotel by Uber or Bolt. What I like about our location is that you don't experience the crowds of the city, but you're still close enough to go and enjoy all the Lisbon area tourist attractions. Portugal is more compact than Spain, so even if it's not beach weather, you can easily explore different parts of the country, like the city of Fátima, which is only an hour's drive away. There's a lot to see and you'll never get bored."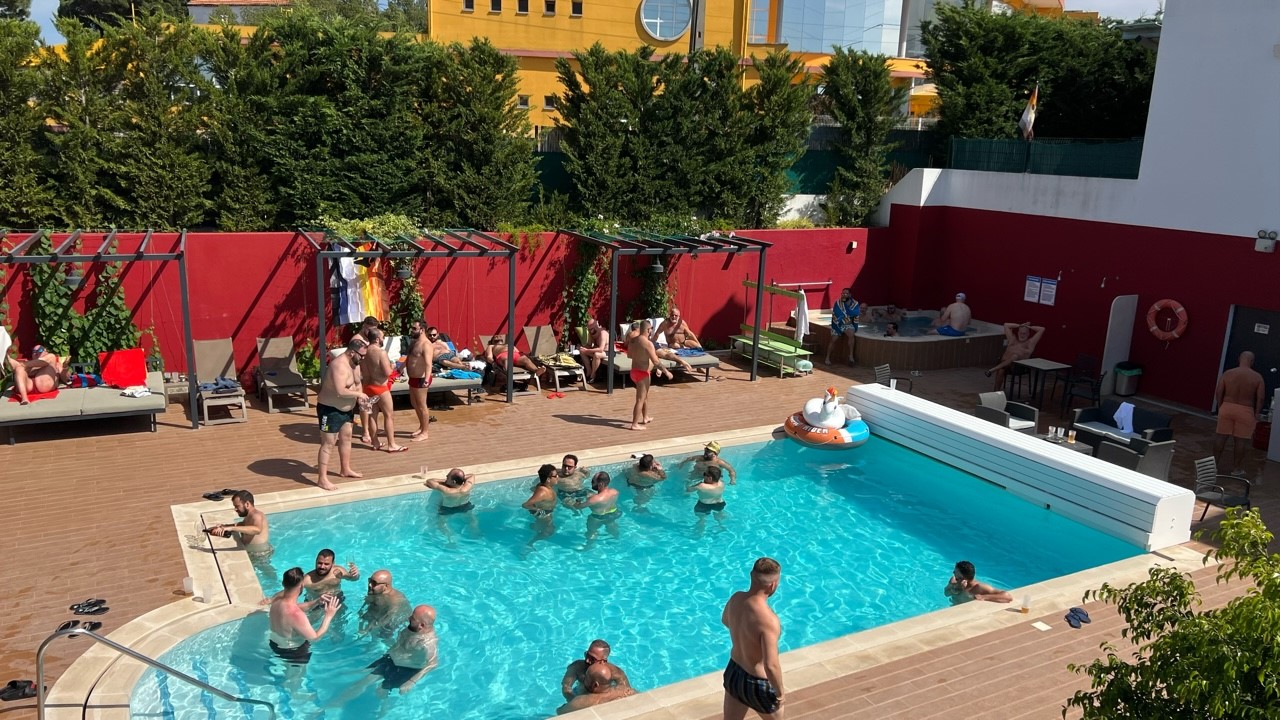 What's your favourite thing to do in Lisbon?
"For less than two euros you can hop on the boat from Cacilhas to Lisbon. You'll slowly see the city come closer and closer, and the scenery is simply magnificent. Personally, I'm interested in everything culinary, and I love to eat at local restaurants. I actually studied being a cook in evening school, next to being an economist. My team and I can advise some great places to eat, places that are a lot cheaper than the restaurants aimed at tourists. We don't offer dinner at the resort but guests can join us for lunch if they tell us in advance. I like to cook for a lot of people, but I only do that for big occasions like New Year's Eve."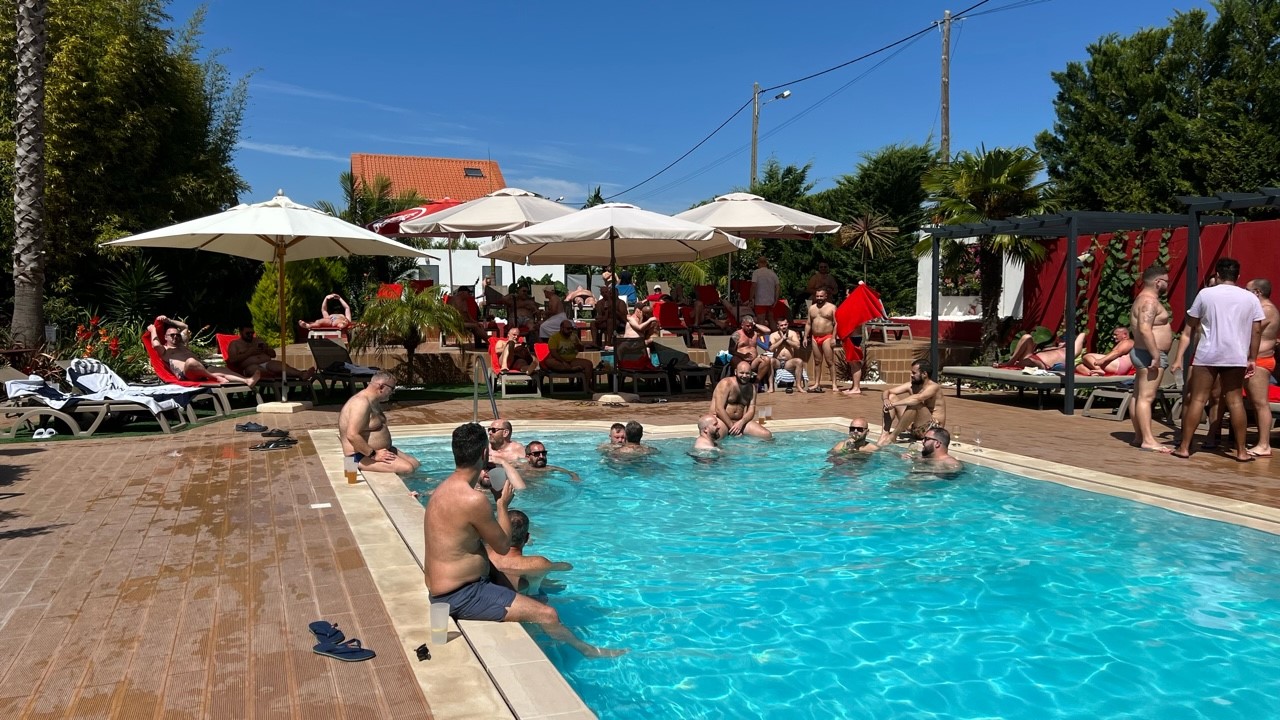 Tell me something about TR3S Lisboa. I read that it's in the Top 10 of best bear bars in the world…
"I think we might be the friendliest bar in Lisbon, it's quite jovial. We are the biggest gay bar in town, the only one with a terrace, and we're open seven days a week. Sadly, the bar was closed for one year, six months and fifteen days during the pandemic, but once we were open again, it was business as usual. Our customers are mainly bears, but we also host the local gear club for their social drinks and a gay ex-pat group for their meetings. TR3S Lisboa is a bar where everyone from the LGBTQ+ community is welcome."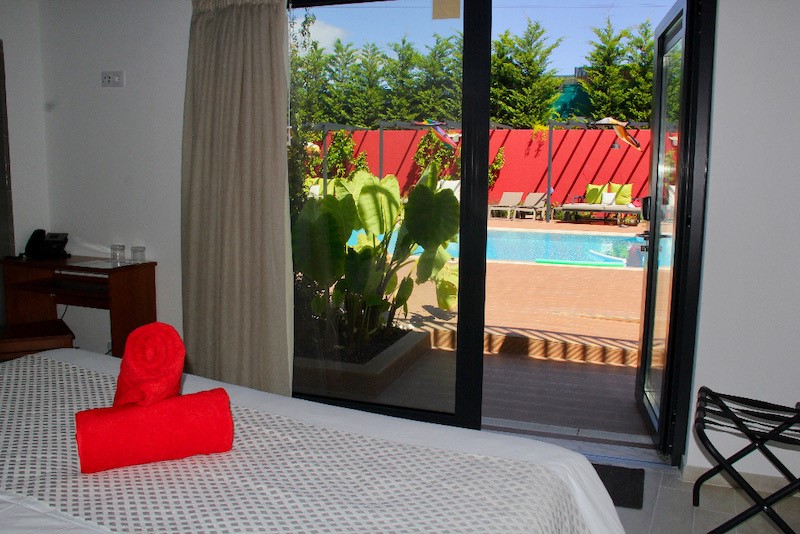 Is there anything you would like to say to our readers?
"Come to Lisbon, but keep in mind that you might fall in love with the city. You'll probably want to move here as I did many years ago!"
Want to know more about Villa 3 Caparica? Check www.villa3caparica.com, and make sure to follow their Instagram @villa3caparica. Fancy a beer or a bear at TR3S Lisboa? Then visit www.tr3slisboa.com for more info.