Celebrating 20 years of Mister B Berlin
Mister B Berlin is celebrating its 20th anniversary this year, so make sure to visit us when you are in town. We accept cake, cards and congratulations. Or you can pay us a nice compliment, like Tyrone and Tommy have done! More on them later, let's first hop over to the store itself and meet two of our friendly, yet perverted staff members.
So, for those of you who have never been to Europe's fetish capital: Mister B Berlin is located in the Motzstrasse in Schöneberg. This neighborhood is known for its many gay bars, male only sex clubs and fetish shops. The Mister B store attracts customers from all over the world, especially during (in)famous events, like Easter Berlin and Folsom Europe, which makes it the perfect place to bump into old and new friends from all over.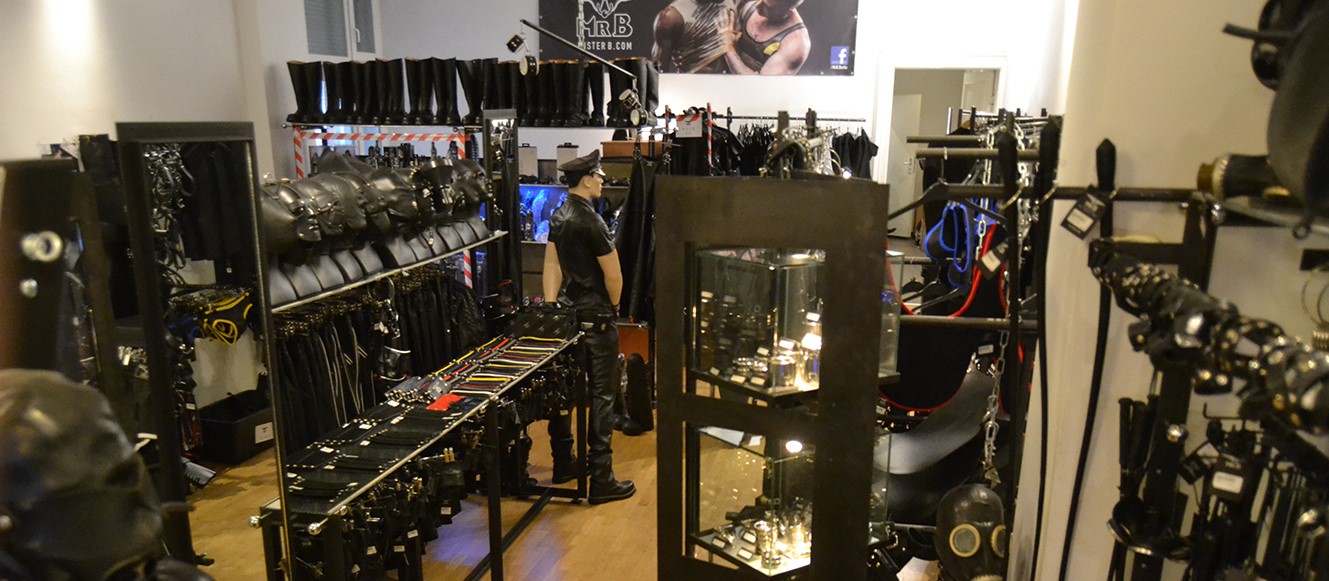 Mairis
Mairis is the cheeky store manager, and self-proclaimed 'master of the house' of Mister B Berlin. He started his career at Mister B as a shop assistant in 2014, when he moved from Latvia to Germany. Mairis: "The first time I went to the Berlin store was as a tourist and I immediately felt a connection. I bought a pair of leather FXXXer jeans with white piping. Unfortunately, I don't have them anymore. I used them so much that I had to throw them away – the knees were completely worn out hahaha." Mairis loves Berlin and its fetish scene: "This city is open, modern, dirty and kinky. Berlin is about freedom: you can be who you are, and no one cares. That attitude brings a lot of tourists to Berlin and to Mister B. I love my job because I meet people from all over the world. Many of them have become friends over the years. A lot of strange things happen in our store: people try on cock rings, they come out of the changing booth, and ask me if I like it. And I am like: 'It is ok, I have seen bigger.'" He giggles at this and continues: "People definitely aren't shy. But you have to know how to deal with that and stay professional at the same time. Customers can have the strangest requests. There was a guy who asked me to personally lock the 'cock cage' that he just bought, and he wanted me to throw away the keys afterwards."
The Mister B Berlin customer base has always been pretty hardcore – it's all about leather and SM – but things seem to be changing slowly, at least according to Jens Unger, who has been working as a shop assistant for Mister B Berlin since the very beginning in 2000. Jens: "In the past, people usually went for the full uniformed look. But the young generation likes to mix and match more. They wear their leather pants with sneakers. I would have never done that! The fetish scene is getting more playful and you can see that in our store: a lot of kids are interested in puppy play for example, and we experiment more with colors." Like Mairis, Jens loves meeting and helping (new) people at the store: "Everyone shops here. From poor to rich, from student to prince. Some know exactly what they want, others ask loads of questions. Every question is a good one in my opinion. When people are new to the scene you need to be open, friendly and comforting as a shop assistant. You need to listen and be honest. When somebody wants to buy a pair of leather pants, and they really don't fit, I tell them – I think that is only fair. We are not KaDeWe (the Harrods of Berlin so to say – Ed), where they only tell the customer what he wants to hear, just to make a sale."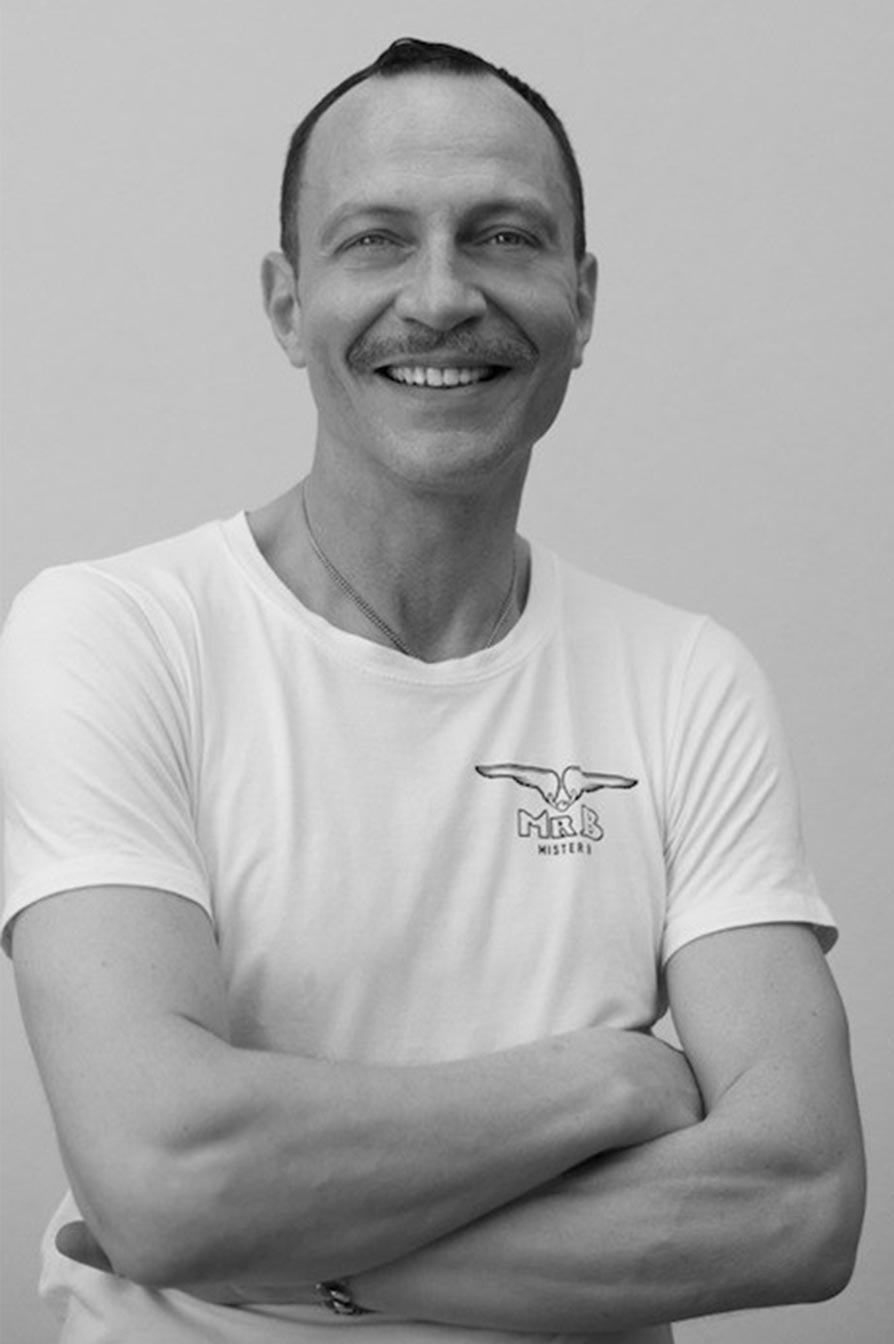 Jens
Mister B has changed the fetish scene radically according to shop manager Mairis: "If Wim Bos (Mister B's founding father – Ed) hadn't started his first Mister B shop in Amsterdam 26 years ago, I think the fetish scene as we know it today would not exist. I can't imagine what it must have been like opening a store like that in the nineties. People thought we were sick freaks back then. Nowadays no one cares. Mister B's presence gave the fetish scene in Berlin a boost and kept it alive. We sponsor a lot of local events including the Mister Leather Berlin contest and a 'fetish truck' during Berlin Pride. It is our way to create community and visibility for our people."
Compliments from the locals: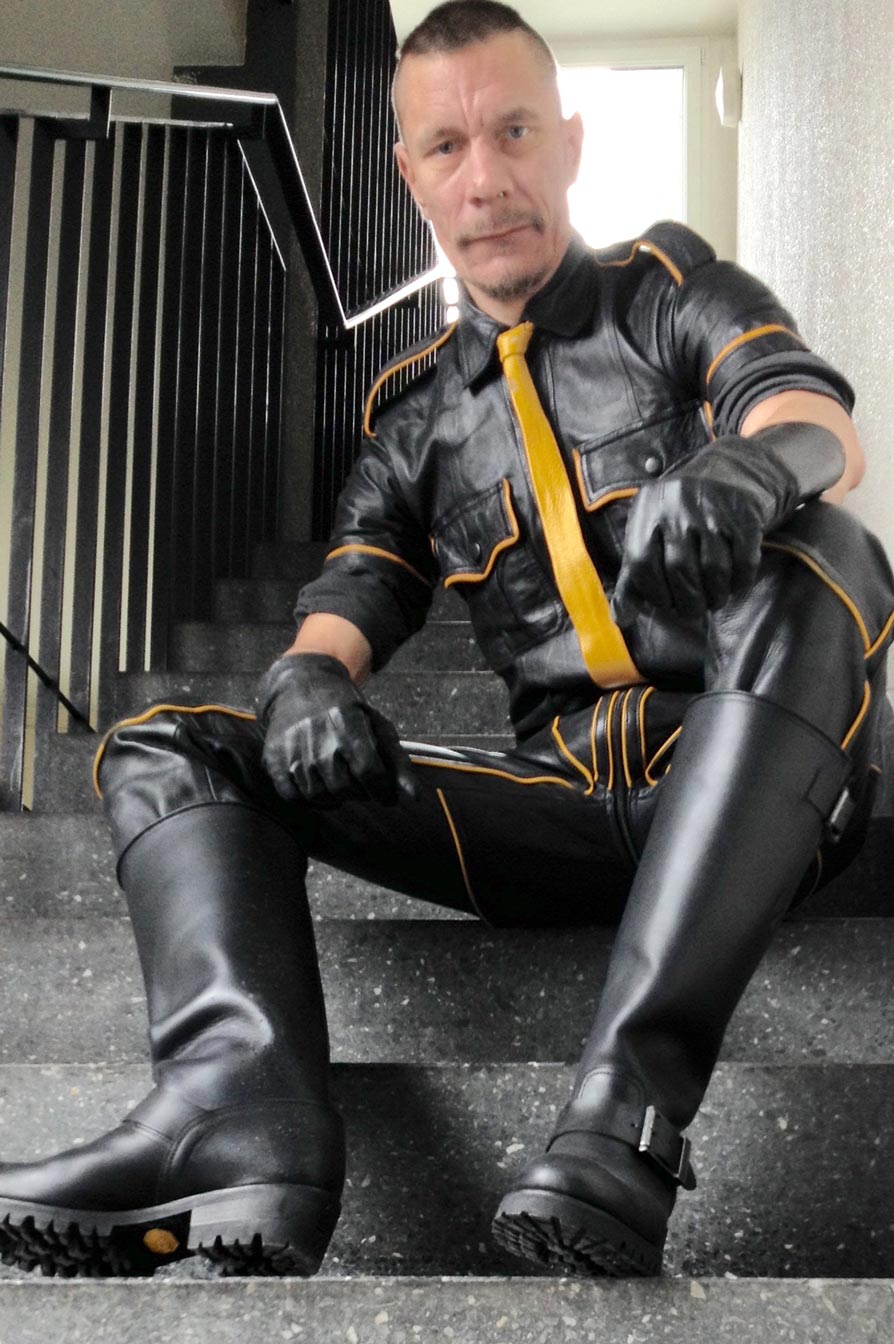 Tommy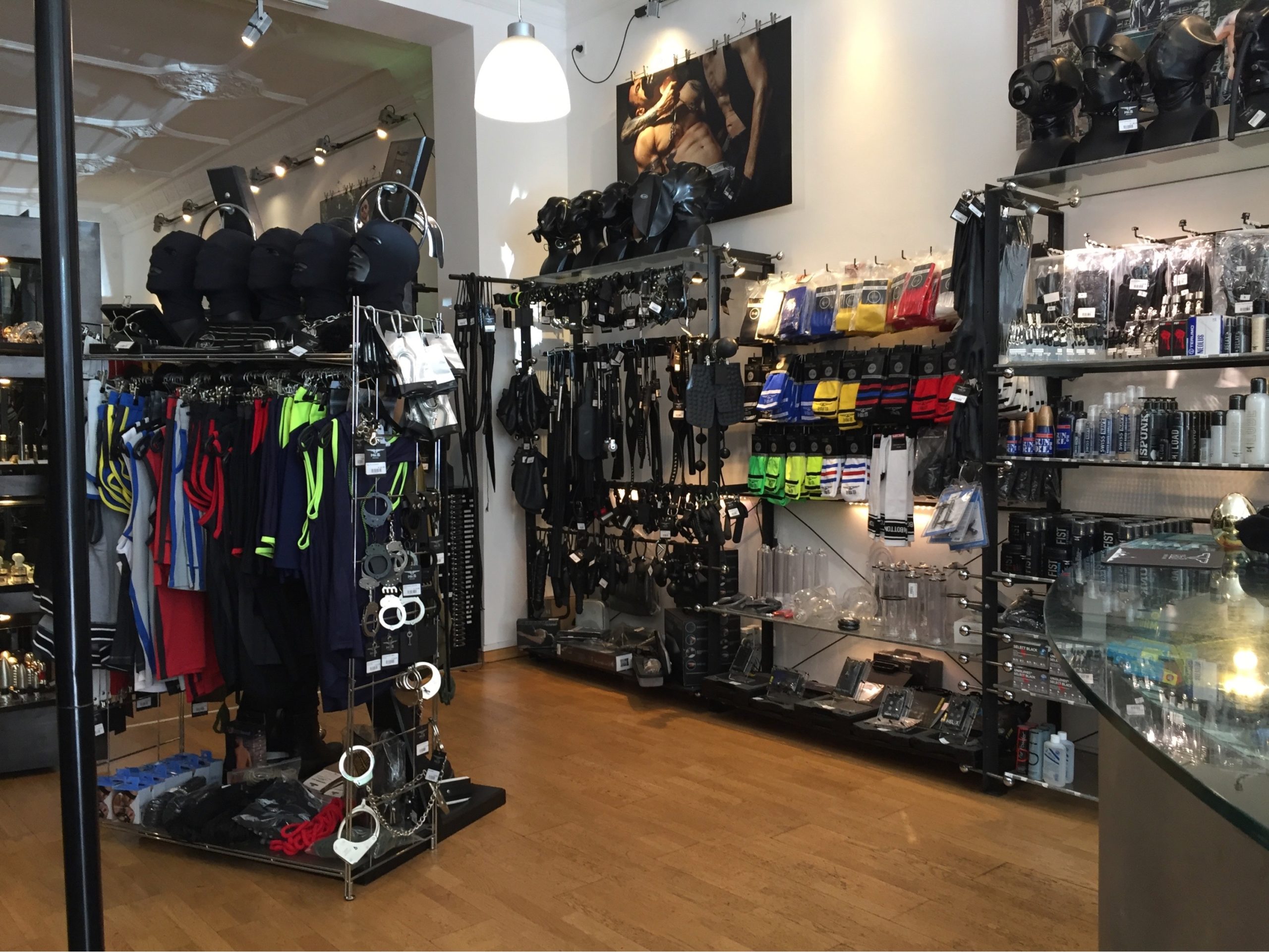 Easter Berlin is one of the biggest fetish events in Europe, with 50.000 people attending annually. Tommy Schenz is a longtime leather man and chairman of BLF (Berlin Leder und Fetisch – Ed), the organization behind Easter Berlin. Tommy: "I have been collecting leather for over 25 years. If I had more closet space, I would buy even more hahaha. Mister B always pays attention to quality, when it comes to clothing as well as service. When I go to fetish events, I see traditional leather and rubber men, but also youngsters who combine their gear with street clothing. They don't have the money to dress in rubber or leather from head to toe. Their choices are exciting and interesting for BLF, but also for the fetish shops. You need to understand what happens in the scene. Some shops like Mister B do, and others don't. Mister B is leading in this. They know what kids are after and they sell it all in one store. This is how you survive in a city like Berlin. It takes courage, hard work and you need to listen to the community and be part of it." Tommy has been living in Berlin for the last 10 years and during that time he has been involved with BLF and Mister B: "We work together on a lot of projects. A few years ago, we revived and reinvented the Mister Leather Berlin contest. With the help of Mairis and Mister B, we were able to realize it. Mister B invests in the community. They understand that you need to offer people something, and in return they give something back to us. Whenever I go to the Mister B Berlin store, I stay for half an hour at least. It is almost like a meet and greet. There is always something to talk about. They are an important part of the Berlin fetish community, which feels like a family to me."
Tyrone Rontganger is a famous face in the Berlin fetish scene. He is a former title holder (Mister Leather Berlin, Mister German Leather) and the creator and organizer of Classic Meets Fetish, a classical music event that is being held once a year during Folsom Berlin. Tyrone: "When I was German Mister Leather, I had this idea to organize a small concert for a charity event; I am a very passionate hobby-pianist myself, love the Philharmonie, and I knew loads of leather guys who are interested in classical music as well. After that everything took on its own dynamic and this small idea suddenly became big. When I knew I needed sponsorship, I went begging in nearly all the fetish shops around Schöneberg for help and they practically laughed at me. Mister B was the only company which said straightaway that they liked the idea and that they would love to support us. And that is how it became a success. We have had five concerts since 2015. Classic Meets Fetish takes place in a church with professional musicians wearing fetish clothing, and the audience is encouraged to do the same. Last year the proceeds were donated to an institution that helps kids with immune deficiencies, and a hospice for people dying of AIDS." Tyrone appreciates Mister B Berlin's sense of community: "When you go to a fetish bar, you often just stand around, drink your beer, try to look cool, and don't talk to anyone unless you are flirting. It is all mostly about sex. Mister B also promotes and supports events where sex is not the main focus. This makes it easier to meet people with similar interests and to like them for who they actually are as people. We are living in difficult times. Look at Brexit in Great Britain. Look at Trump in America. Look at how LGBT people are treated in Poland and Hungary. None of us know what the situation will be looking like in a year's time. That is why we need to stick together as a community. Fetish connects us and Mister B offers people places and opportunities to come together and meet one another. We should use these opportunities to make our community a better place for everybody, no matter where they come from, what they believe, or how they look."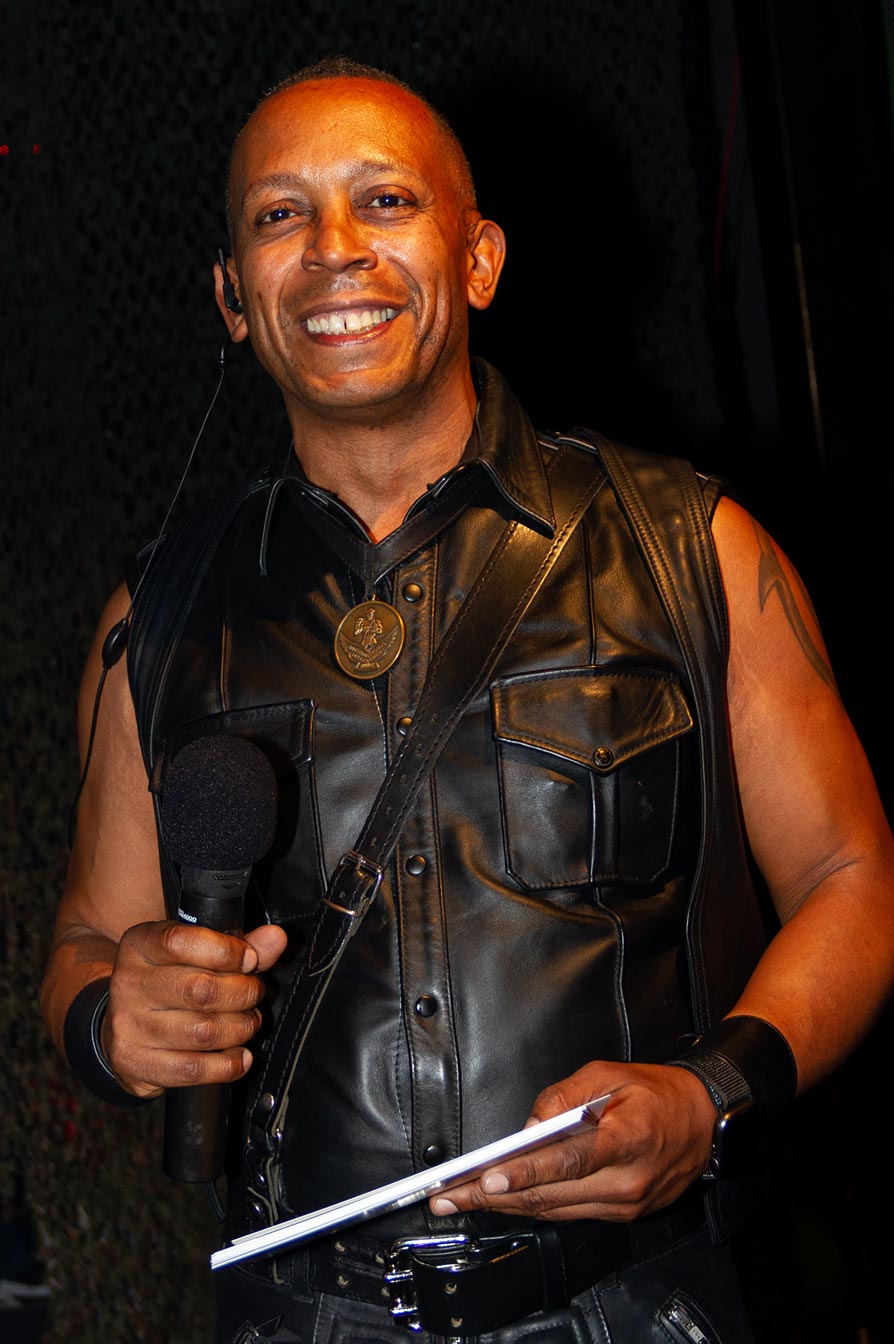 Tyrone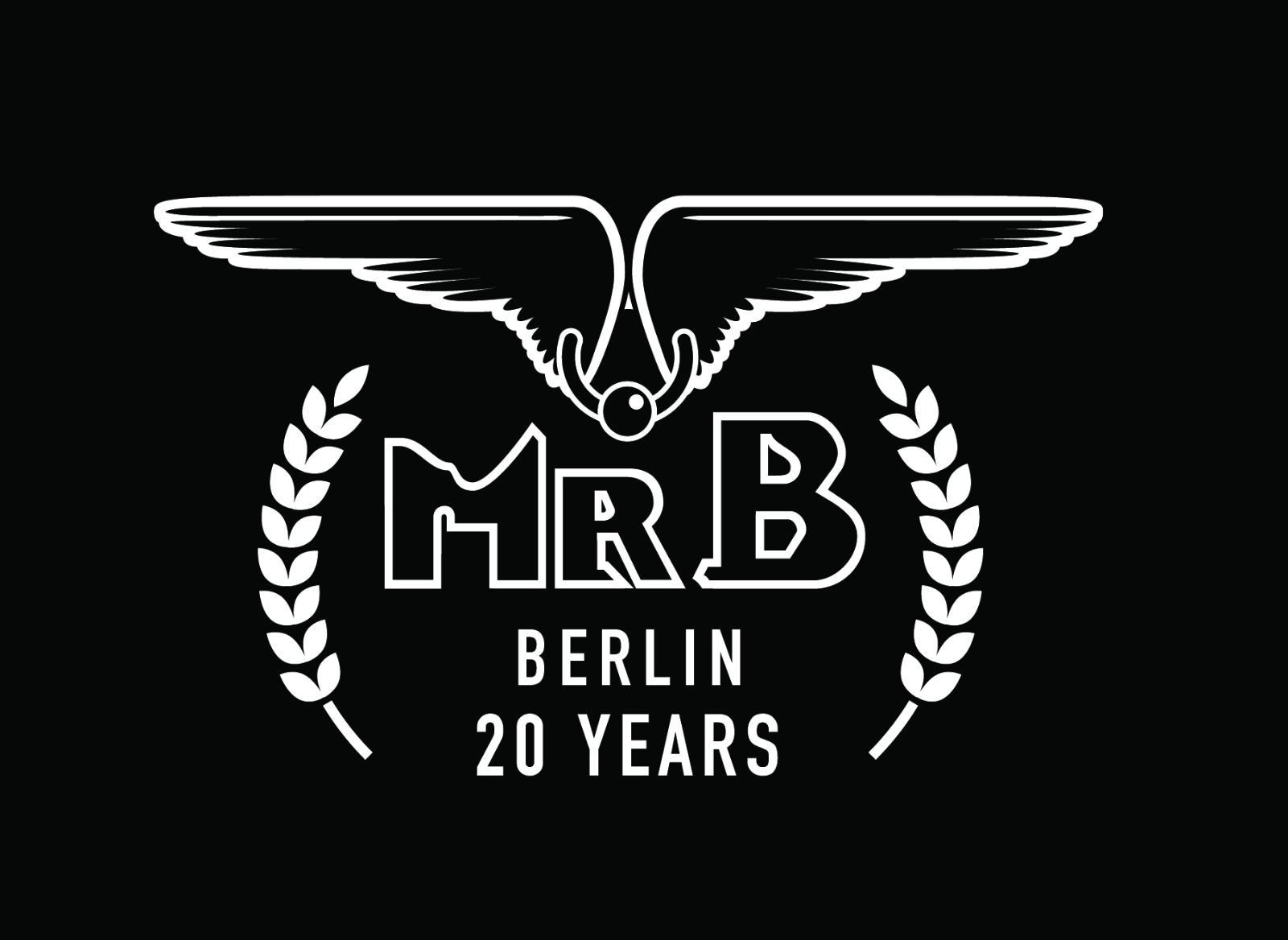 Follow Facebook.com/MrB.Berlin to find out how and when Mairis and his boys will celebrate Mister B Berlin's 20th birthday. 
For more information on Classic meets fetish go to www.classic-meets-fetish.de.
See you soon at our Berlin store!