Our Berlin flagship store is fully renovated and has opened its doors again for you to be kinkier than ever before! Same city, and same location, but with a fully new design that gives the store a fresh vibe to keep your fetishes alive and encourage all of us to be more creative in our playrooms.
Fetishists that have been following Mister B since the beginning might remember the opening of our Berlin store back in 2000 in Nollendorfstrasse, a different location than the current one. With the trust of our fetish community, we started exploring the market in this multicultural city. Later, in 2005, we needed more room to offer all the products we already had in Amsterdam, facing a move to the current bigger location with great joy, where the renovated Mister B store reopened its doors this February.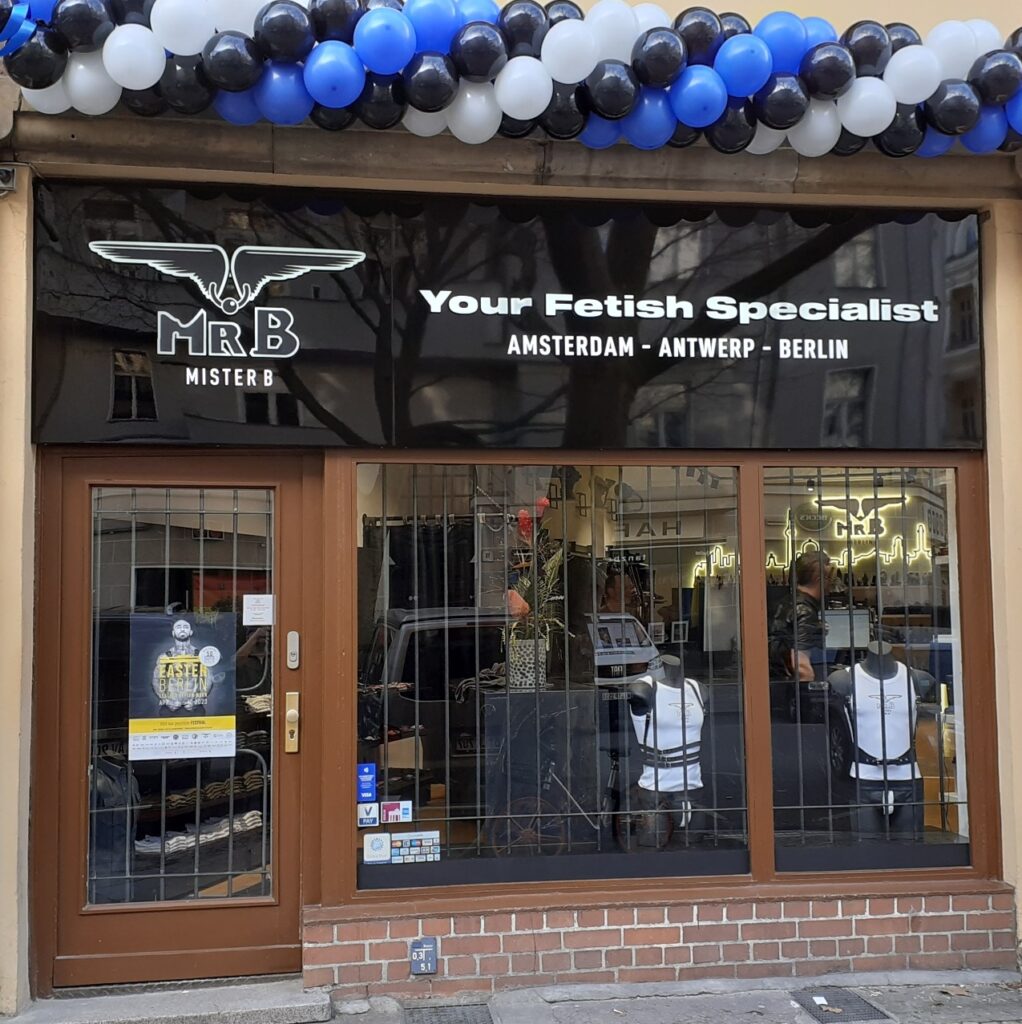 Still located on Motzstrasse 22, right in the vibrant gay district of Schöneberg, the new store has a modern look and feel, but we kept the hot and intimate essence that has been serving you for the past twenty-three years, making you feel safe like you were right at home exploring your inner desires. If you have never been to Europe's fetish capital, it's about time. Our store is located close to legendary fetish bars like Prinzknecht and Mutschmanns, the neighbourhood is famous for its gay bars, male-only sex clubs and, of course, its fetish shops.
We are excited to continue our long history in Berlin with this reopening and welcome you into our shop, where now you will find an iconic shiny neon light with Berlin's skyline over a dildo wall, just like the famous one in our Amsterdam store. It's the ideal place to take your sizzling and Instagrammable picture!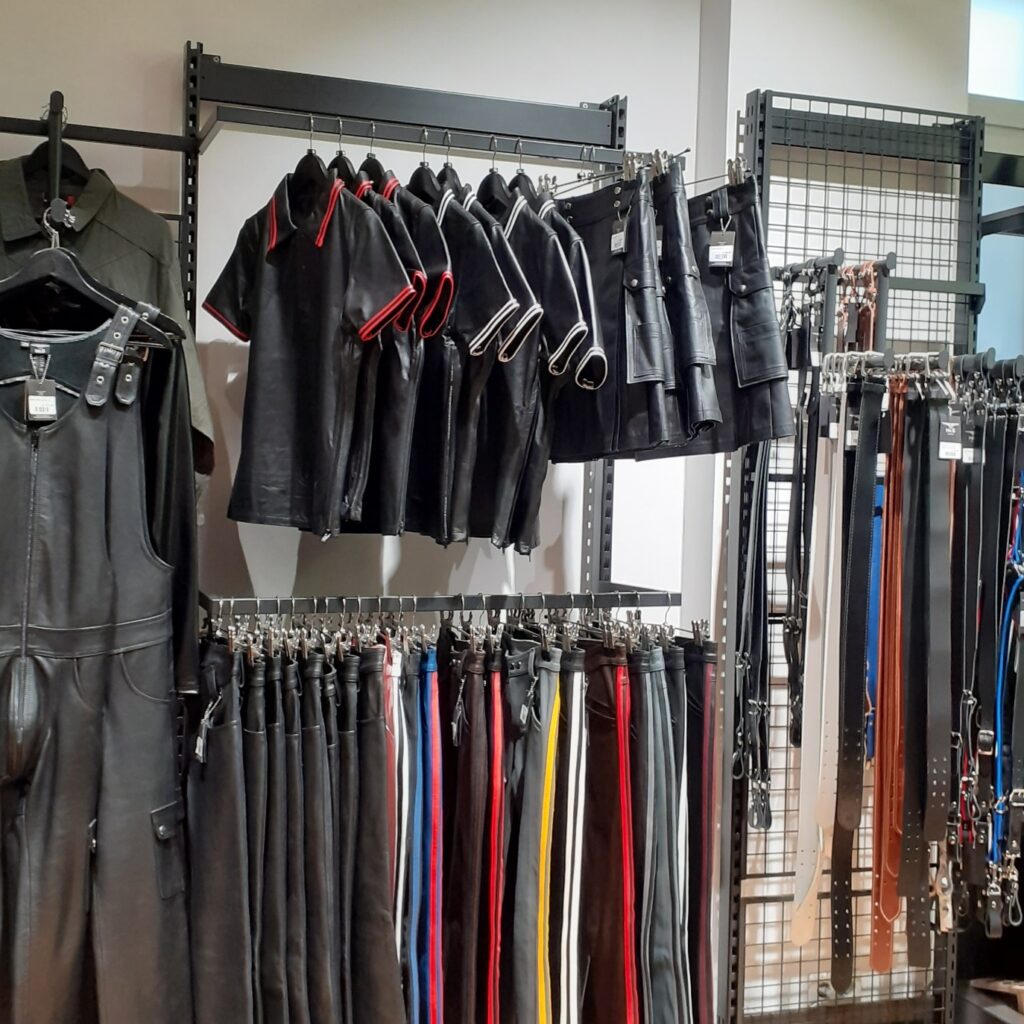 One of the main objectives of doing these changes is to give a modern vibe to a place that creates a community and better visibility for our people in an open and ever-changing city like Berlin. We wanted to step up our level to the social nightlife this cosmopolitan city has to offer, where you have the option to go out every single weekend and meet people dressed in leather, rubber and neoprene, or where you can go to parties that are constantly happening – not to mention that the weekend starts on Wednesday already and that you can find many options within walking distance. But of course, we kept the freedom that characterizes our space where you are allowed to be whoever you want to be and explore your inner desires. Our store assistants will always care about what you are looking for and will support all your fantasies, even if you don't know them yet.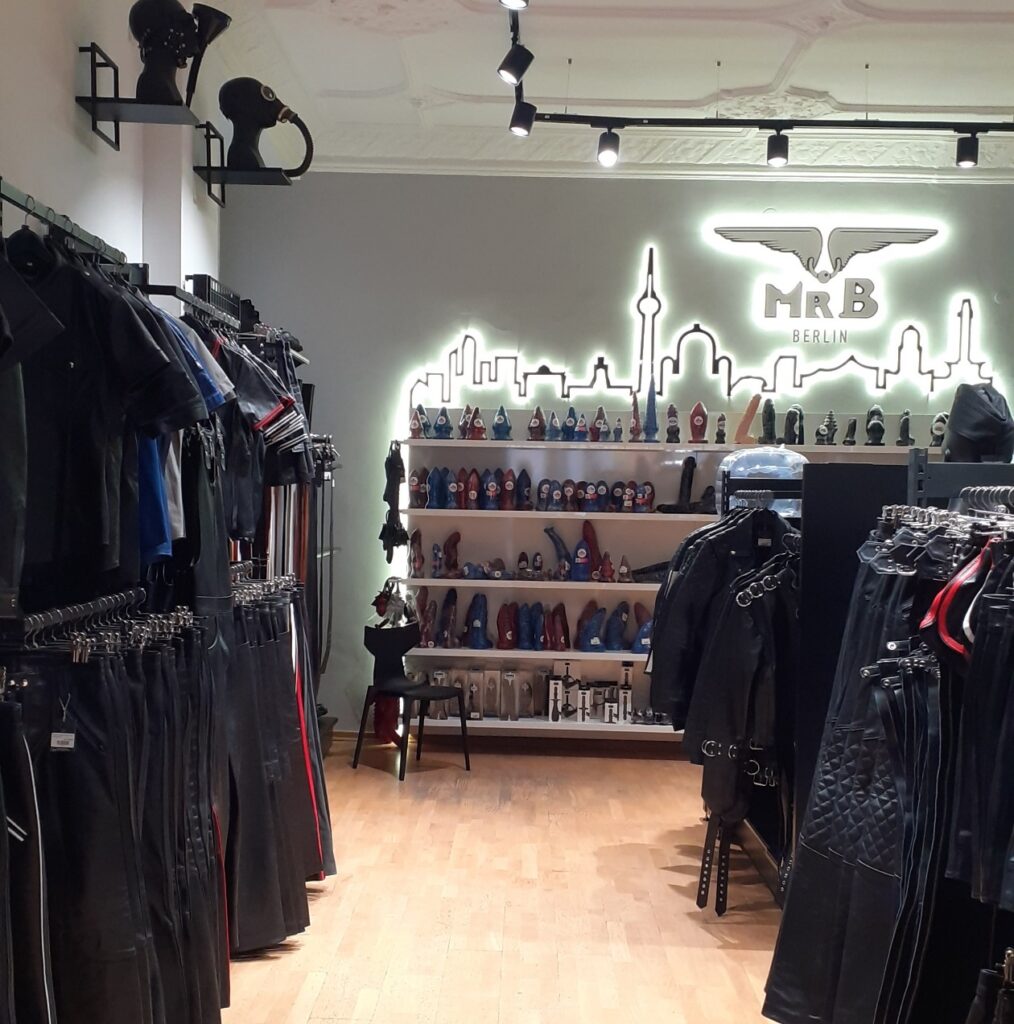 We know that Berlin really is a fetish paradise, known for being the mecca for BDSM and other hardcore fetishes, but also a metropolis witnessing how the scene is evolving, open to understanding the freshness given by youngsters. Thanks to that, we always have something new to talk about and we will always offer a huge range of products, going from whips and torture materials to items for assembling your personal playroom, to the most basic harnesses for a circuit party or to combine with daily wear. Plus, we are always paying attention to quality, not just when it comes to clothing, but also when it comes to service.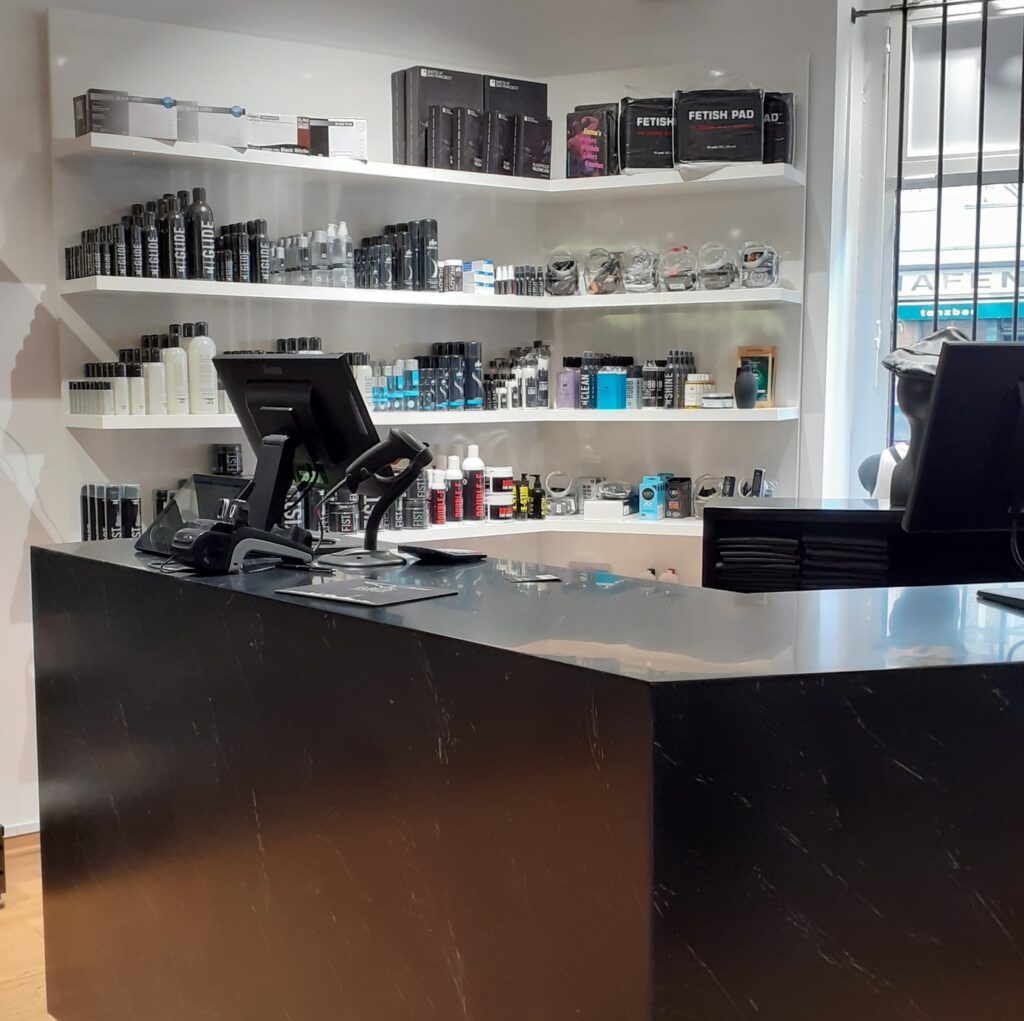 And yes, we know that portraying the fetish scene as a trend is making it a little bit more mainstream, but we truly believe that the fetish community still feels like a family and is always open to receiving open-minded people willing to explore their deepest desires. And fortunately, there's still a huge underground scene that keeps us on the lookout.
So, we proudly welcome you back to our beloved store that, for the last twenty-three years, has always been eager to offer a better place for everybody, no matter where they come from, what they believe, or how they look. A safe place for a community that is constantly renovating and connecting through fetish, offering kinksters a spot to come together and meet like-minded people, and often, people with an even dirtier mind.
Our Berlin Store is open for business following the latest German regulations.
Our regular opening hours
| | |
| --- | --- |
| Monday | 12.00 – 20.00 |
| Tuesday | 12.00 – 20.00 |
| Wednesday | 12.00 – 20.00 |
| Thursday | 12.00 – 20.00 |
| Friday | 12.00 – 20.00 |
| Saturday | 11.00 – 20.00 |
| Sunday | closed |
Our address
Mister B Berlin