EY HELLO DEAR READERS AND WELCOME TO MARCO'S BRAIN. LET'S LISTEN TO THE INTERNAL DIALOGUE GOING ON, SHALL WE?

"Hey there. Yes, I know you. Give me your face and let me kiss it. And I know you as well. Oooh, you smell nice. Grope his shoulder. Groping it. Squeezing it. Niiiice. You get one on the lips for that. Was that too long? Let's walk baby and try to ignore all the people. Nope, you're not ignoring anyone. Oh. Hi there! Kiss on the cheek. Another one. And another one. A little bit too wet. Yuk. Let's walk. Let's walk. Oooh, look at him. He looks amazing. And he's coming over. Woohooo. There is a god. Thanks, that's so nice of you! You too! Smooch, smooch, smooch. Fuck, I need a drink. Let's walk babe, go, go, goooooo! Oh no, not him. Shit, Houston we have eye contact. Hiiiiiiii! Why do I suddenly sound like Alaska Thunderfuck?"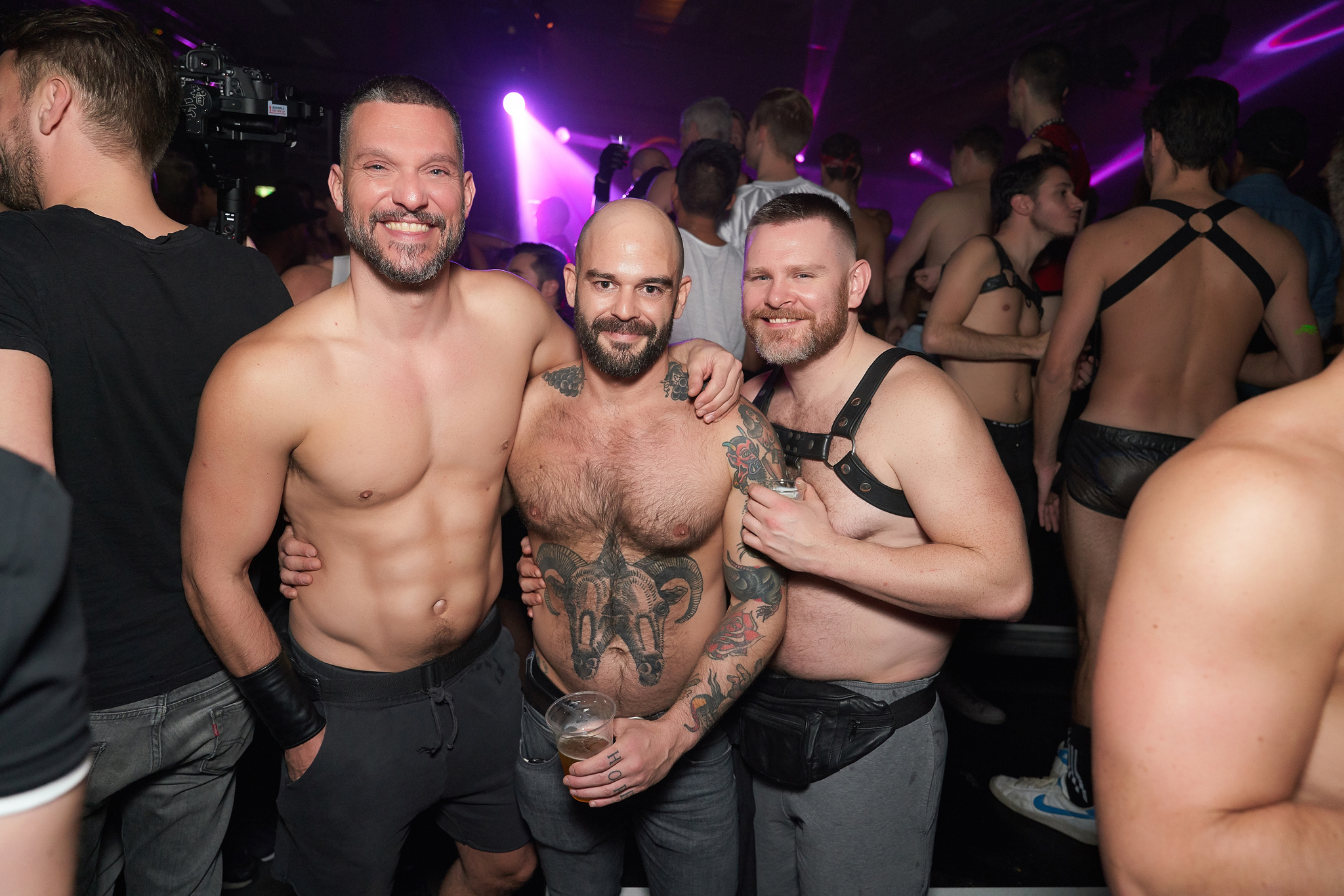 You know you are at a party in your hometown when you are non-stop kissing everyone and trying to avoid them at the same time the first 45 minutes after entering the venue. And all that kissing wouldn't be such a bad thing when you live in Germany, France or even Belgium, but in The Netherlands we kiss THREE times per person. It's insane. Super tiring. And it confuses the hell out of the expats who presume we are distant and cold. But I'm starting to go off topic. Where was I? Oh yeah! Liquid Kiddy!
It's the beginning of December and this month I'm channeling midlife crisis realness by going to a ridiculous amount of parties in Amsterdam and Berlin. Funhouse, Revolver, Kalinichta, Bear Necessity, the Black Madonna at De School, the Berghain anniversary party (#sendfreetickets) and today it's time for the third edition of Liquid Kiddy at Warehouse Elementenstraat in Amsterdam.
Liquid Kiddy is basically three parties in one – you could even call it an indoor festival. The line up changes every time and tonight it's a combination of Eliad Cohen's world famous PAPA PARTY, Mister B's Damage and Liquid Kiddy's own Totally. It's a beautiful mix of circuit, fetish and urban. What I love about this mini festival is that everyone is constantly smiling. There are good vibes all around and the audience seems to be genuinely happy. Liquid Kiddy is a who's who of Amsterdam's queer nightlife. There are leather daddies, drag queens and club kids mingling and people keep hopping from room to room to dance to other tunes. Oh, and this might also be an important piece of information for some, there are a lot of hot guys and girls running around (#alotalot).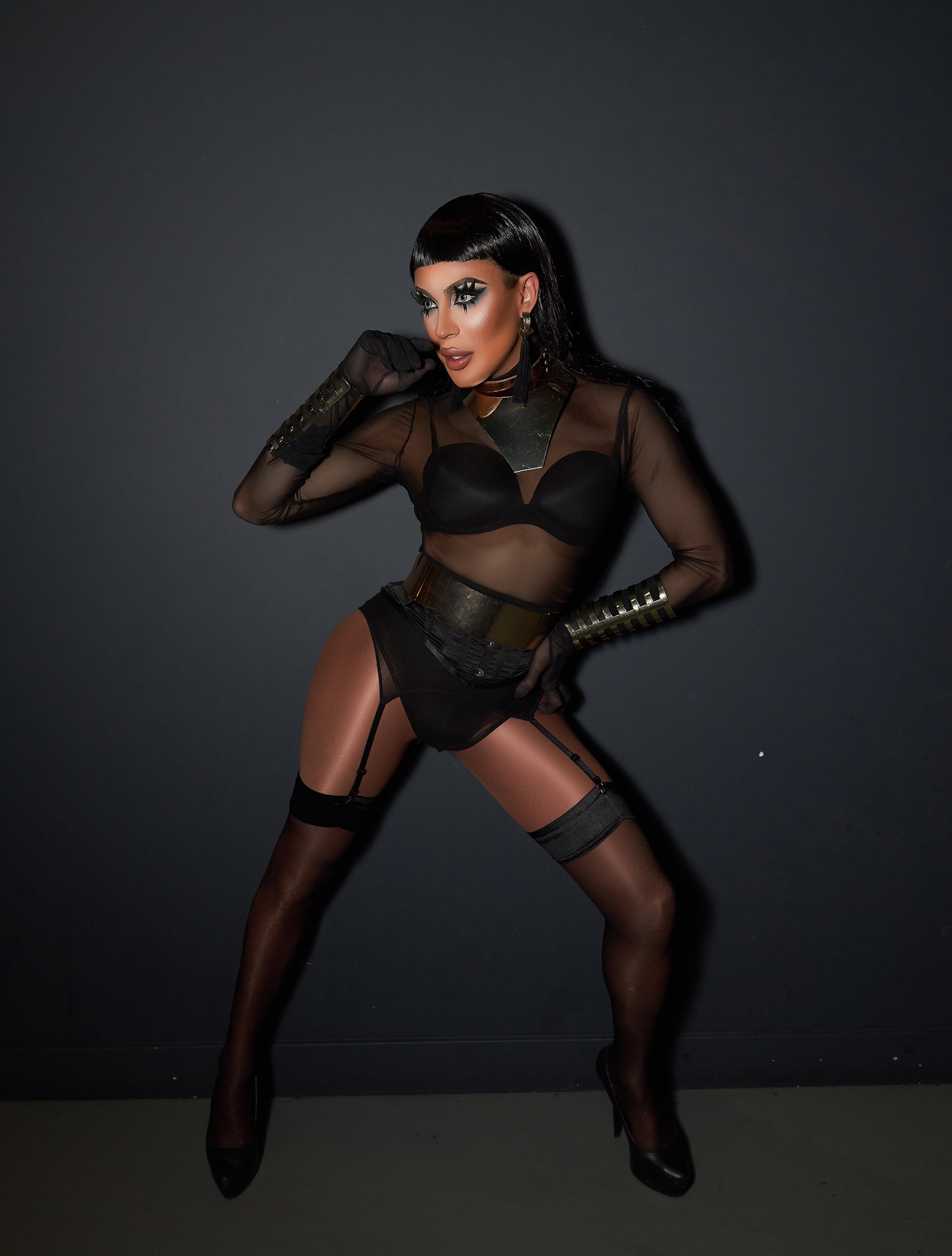 At the beginning of the evening I'm mostly hanging out around the Totally stage, where Mermaids Mansion – one of Amsterdam's most famous and talented drag houses – is performing and looking fabulous. There are stunning queens of all genders and sizes strutting down the runway in tight fitting latex gear, while DJ duo The G-Team (#darlingpeter) is playing a sickening rollercoaster ride of pop hits.
Over in the main hall, where PAPA PARTY is in control, more and more t-shirts are disappearing by the minute. The music is pumping. The laser lights are filling up the room. The go-go's are drenched in sweat. And Eliad Cohen is talking about something or the other, but I don't think anyone is listening. We are all just admiring his abs, his hairy chest and those pearly white teeth. And there's a singer next to him as well. At least I think there is (#stilllookingathisabs). All in all it's breathtaking… the show I mean.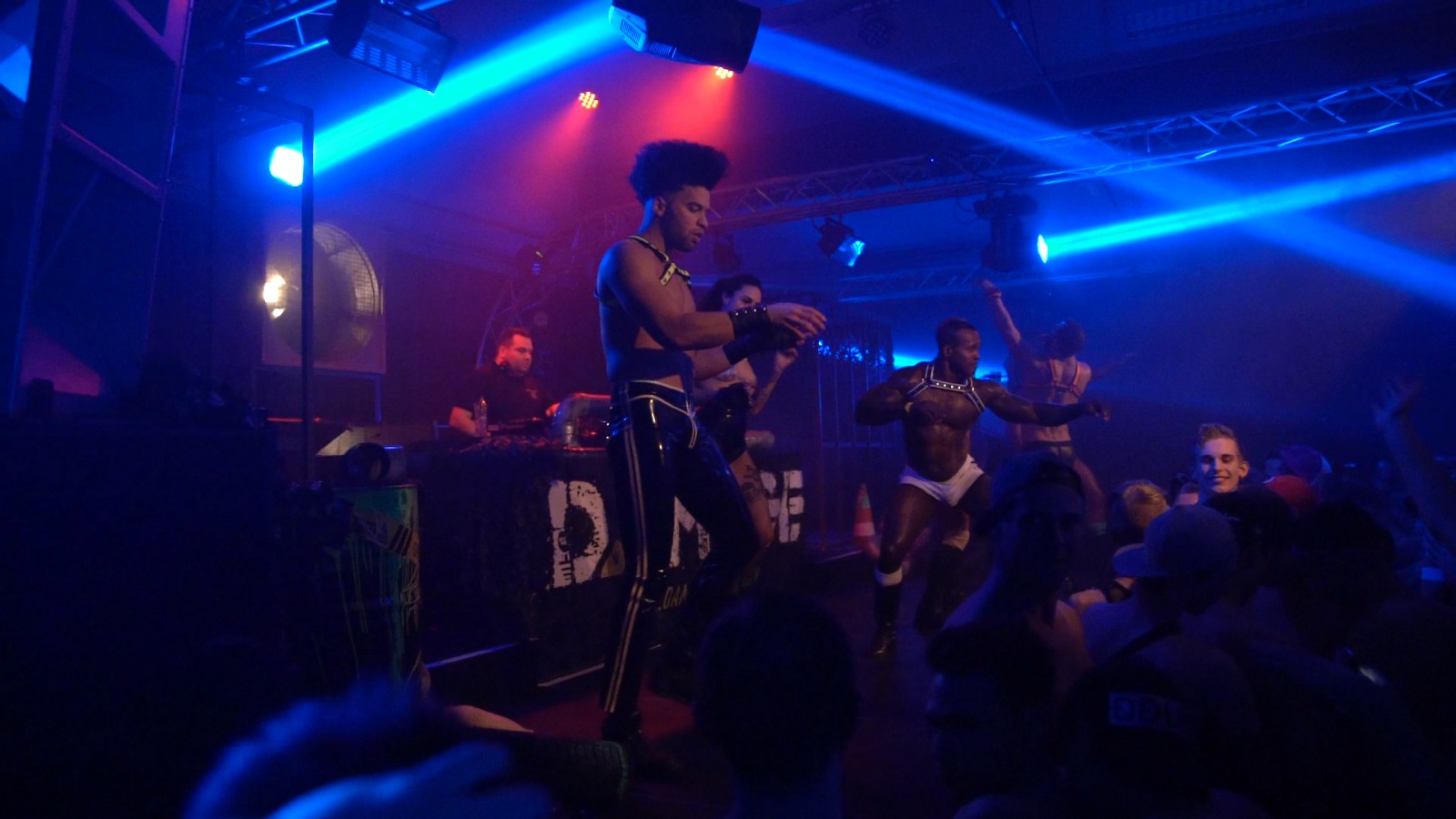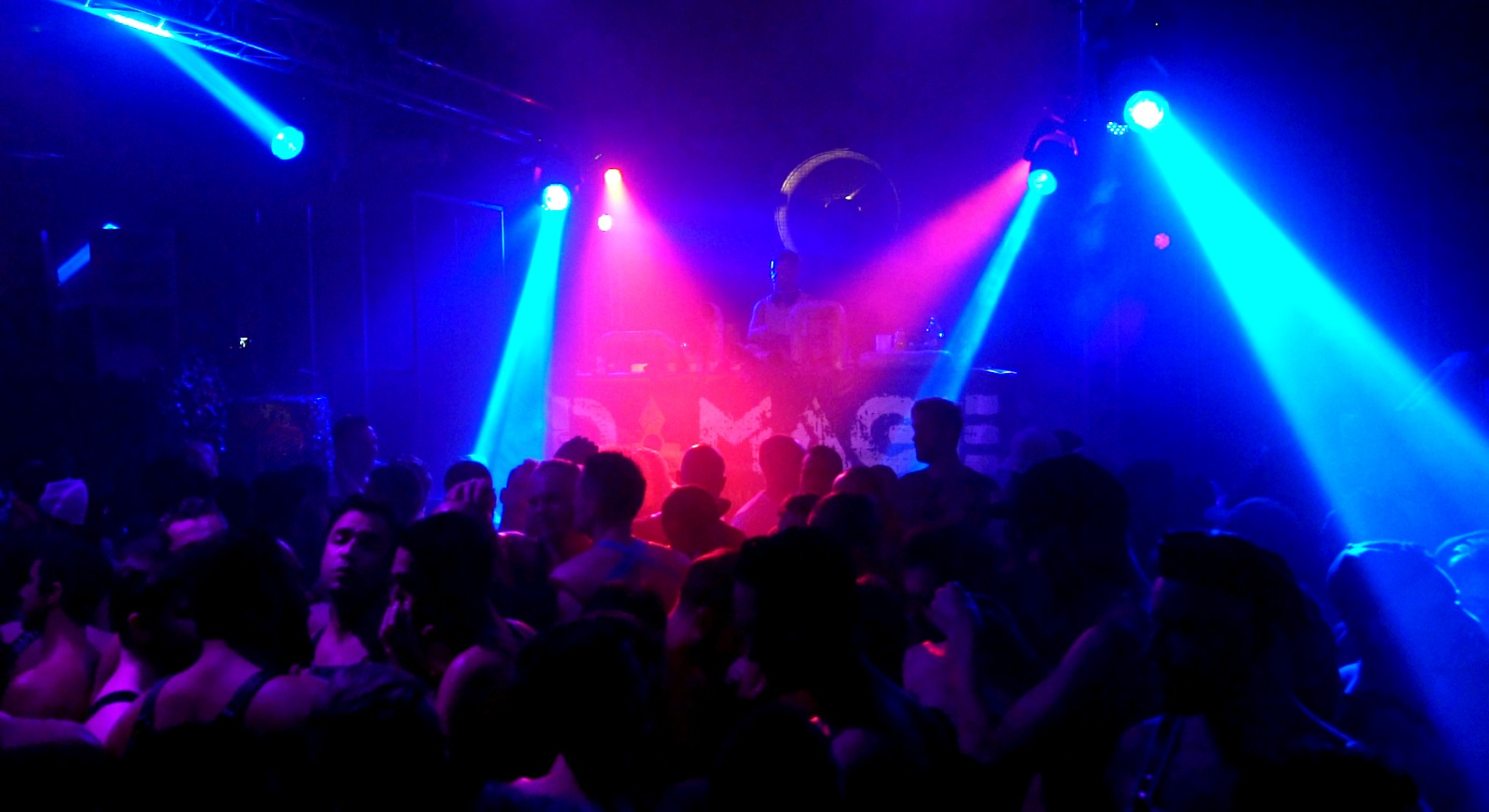 There's also some confusion at one point. One of the drag queens in charge of the water closets hands me a small white package and tells me to use it wisely. She stares at me intently and then vanishes in the fog (that last bit I made up for dramatic effect). I open the package in the dimly lit smokers room and pull out something that looks like an alcohol test. It's a see-through plastic sachet that reminds me of a Capri Sun drink with some printing on it and a blue plastic nozzle attached. I blow into the nozzle once and the bag is immediately full. Is it a balloon? None of my friends have a clue. Back in the toilets I spot the drag queen and she tells me it's a disposable douche courtesy of Mister B; apparently she thought I could use one. You gotta love our marketing department; they are prepared for anything LOL (#productplacement #availableonlinenow).
The rest of my night mostly takes place in Mister B's Damage room, with sets by world-renowned DJ Chris Bekker from Berlin, our amazing resident DJ William Sizen Bell from Manchester and Amsterdam's own DJ BE-Rik. The music is thick and seductive. There are go-go performances by some of our favourite models and dancers including Dennixx, Logan Moore and Nereida DeadlySin. Some of my friends and acquaintances are also putting on a show. There are multiple couples present, but no one seems to be actually kissing their significant other. They are mostly kissing other people's significant others. It's messy and I love it (#sharingiscaring). I keep dancing until 8 am when the party ends and I'm already looking forward to the next one, because tonight was simply purrrrrfect!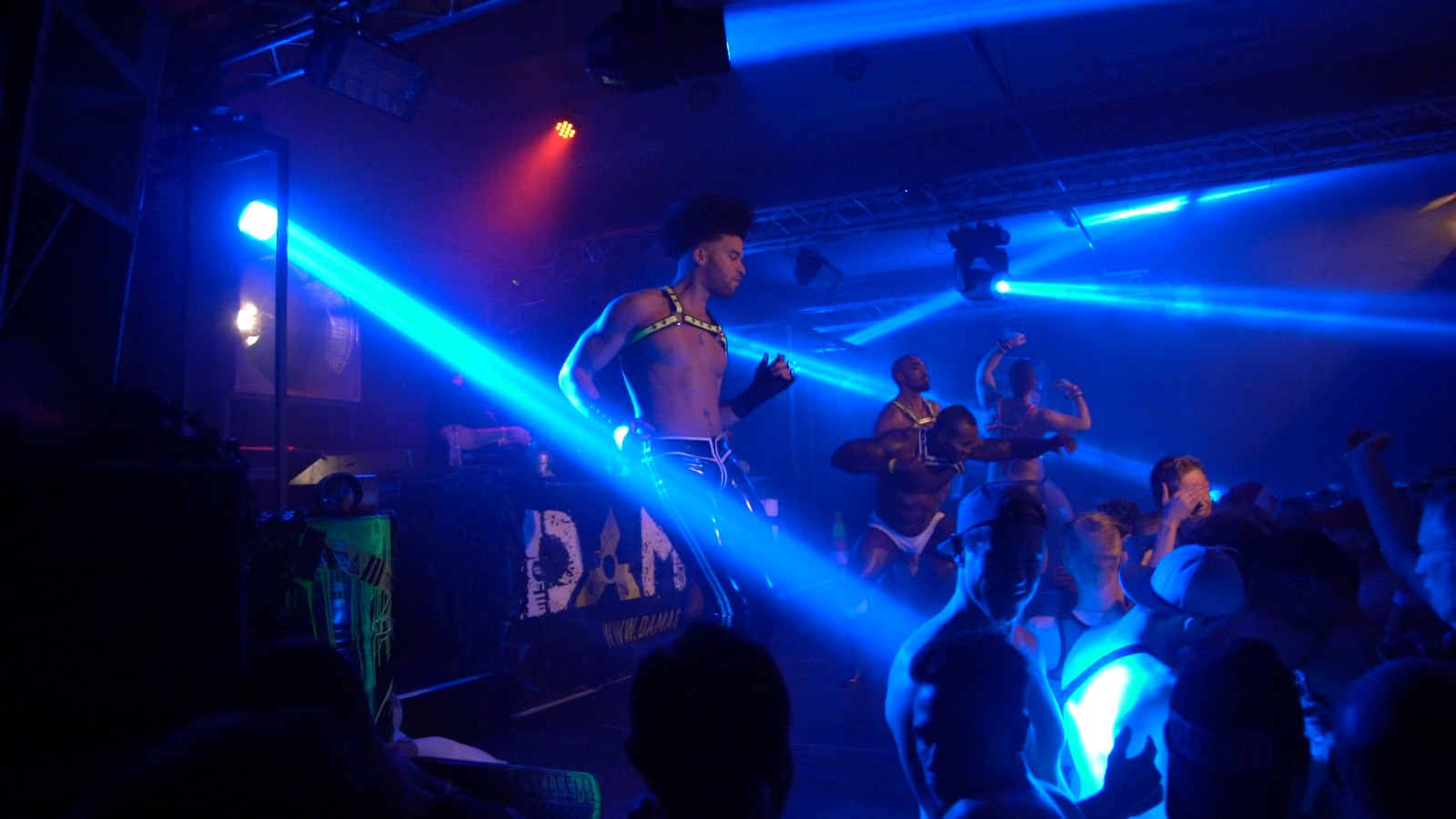 LIQUID KIDDY TAKES PLACE TWICE A YEAR AT WAREHOUSE ELEMENTENSTRAAT IN AMSTERDAM.
You can find more information about the next edition on Facebook.com/LiquidKiddy or damageparty.com
And follow @Liquid_Kiddy on Instagram while you are at it!