Cartagena, Colombia
January 2023
I am on the set of our latest Mister B URBAN Summer Collection photo shoot, when it dawns on me; I am so lucky to be doing what I am doing. To get to travel to Colombia for a photo shoot, work with amazing people, fun models, on a location like this, is truly a blessing. Last December marked my twelve-and-a-half-year anniversary at Mister B. Twelve and a half years… That is a third of my life! What a ride it has been, and this trip was quite the cherry on top.
We are at Issue 14 of WINGS Magazine, and that is something I couldn't have imagined eight years ago when we started this whole thing. What began as a fun little marketing project on the side, has grown into a full-blown magazine created by the community, for the community, which fills me with pride! Working on this issue has been tons of fun. Next to the juicy photo shoot, this issue is full of fresh and exciting content.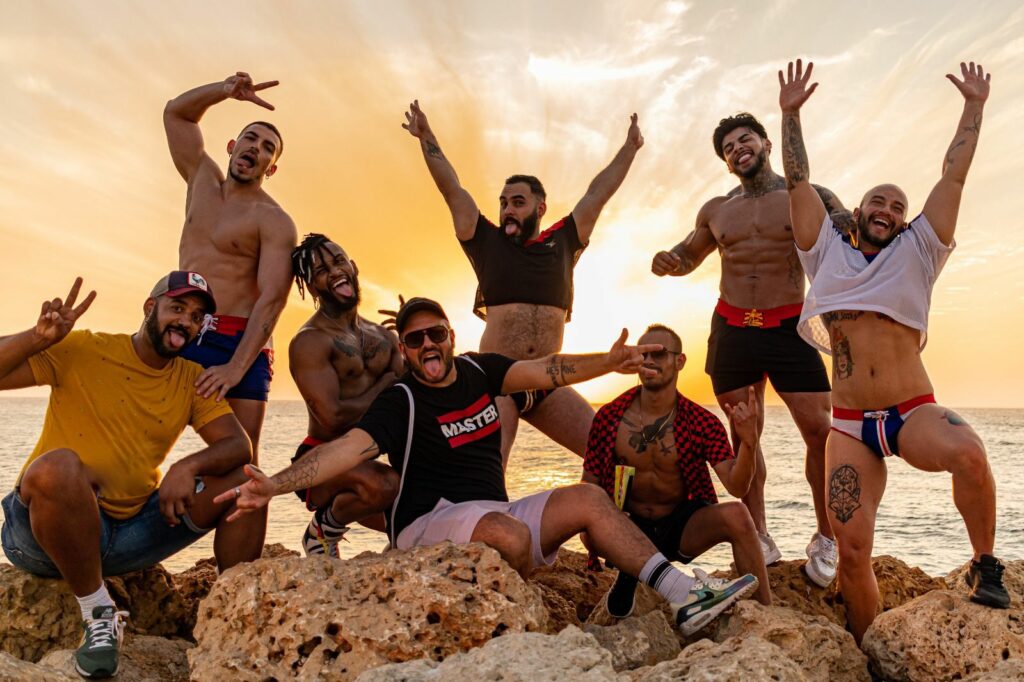 In Glass Half Full we highlight the LGBTQ+ wins that our community has had in the past year. Berlin-based columnist Tyrone Rontganger discusses the crossover between leather and drag. Pup Momo takes us on a journey into consent and safewords. We review Netflix's How to Build a Sex Room, and play with a neon lube that lights up in the dark. We jump into the Mexican wrestling ring, and in The Sub Way Clark Cullen treats us to a hot encounter between an outlaw and a bounty Hunter – it does get thirsty in the desert!
The ever-expanding WINGS team embodies a wide range of backgrounds and perspectives. Our writers treat us to stories about queer joy, kinky sex, and they relate to us what it means to live your life to the fullest as a queer person. They make my job easy and enjoyable, for which I am really grateful!
This issue features some of our latest collections like the Mister B URBAN Summer Collection, and we introduce our new street and sportswear brand Mister B BEAT. We are serving up some serious looks with Mister B SERVE, and live out our fantasies with the new fantasy toy collection Hellhound.
Enjoy reading! We hope you love it as much as we loved creating it. And don't hesitate to follow us on our socials and contact us when you have an interesting story to tell, or when you are starting a new initiative that you would like us to highlight.
All the best!
Tony de Wilde
Editor-in-Chief
Mister B WINGS Magazine
Get your copy of WINGS ISSUE 14 at Darklands, at your local Mister B store or MISTERB.COM