After more than five years of exciting growth, your favourite news source for all things fetish has just gone through its biggest growth spurt yet. WINGS Online is now new and improved! With a revised aesthetic and newly systematized content, you'll be flying through WINGS with ease while your eyes and mind continue to become stimulated by the endless scrolling of titillating LGBTQ fetish matter. This new layout makes it easier to see the latest stories and articles as soon as you land, plus more functional features as you scroll down.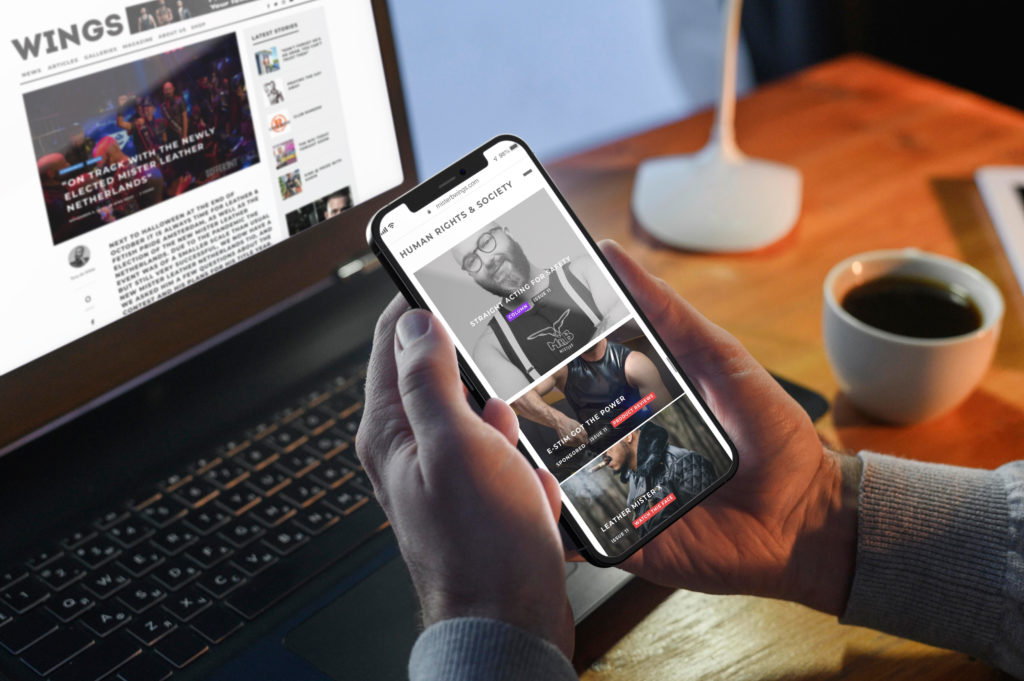 The biggest update is the content organization, which fits all our articles, stories, reviews, interviews and more under five major categories. Beginning with Sexuality & Health, you'll find a plethora of articles about mental and sexual health, from dating and hooking up, to helpful information related to douching and digestion, plus anything else related to your body and mind as a sexual being. The next category is Human Rights & Society, where you'll find think pieces on social issues related to LGBTQIA folks, stories about politics, social settings and pieces with helpful information on how to help our queer community be safer for all members. In Kink & Fetish, you will find in-depth product reviews, the 101 on all kinds of kinks, plus more of the kink and fetish-specific content that you kinksters crave. The Arts & Entertainment category, as it often does, brings you all visual media and arts reviews, announcements and highlights, plus features on the artists who create the queer and kinky content we love to devour with all of our senses. The fifth and final category is Community & Events. Here you can find stories about community members, queer and fetish organizations and the scoop on all the best events across Europe and the world. All of the fun sub-categories you are already familiar with are nestled neatly into these five layers as well, so don't worry, you can still find classics like The Big Q, Watch this Face and Brotherhood, but now you'll find so much more! You'll be able to find those older pieces easily as well through the colour-coded category tabs at the bottom of each piece.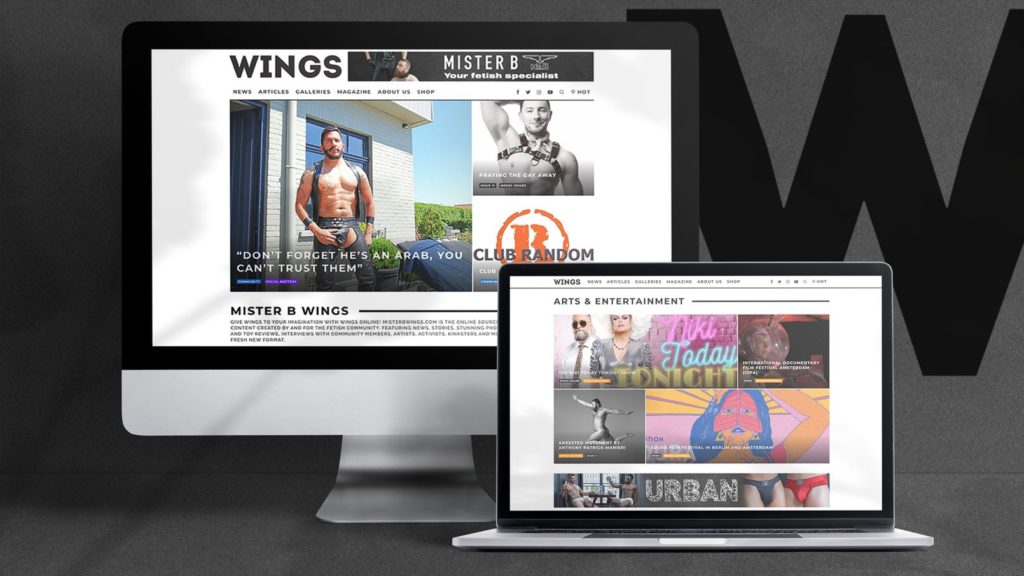 With the new layout comes some other cool, new features, too. Like the flip-able back issues. Cruise through WINGS Issues #1 through to #11 easily with the digital flipbook, making it as close to the real deal as possible. Plus the photo galleries now better showcase the fantasy realm of WINGS photo spreads, so you can feast your eyes on all the goods from issues present and past.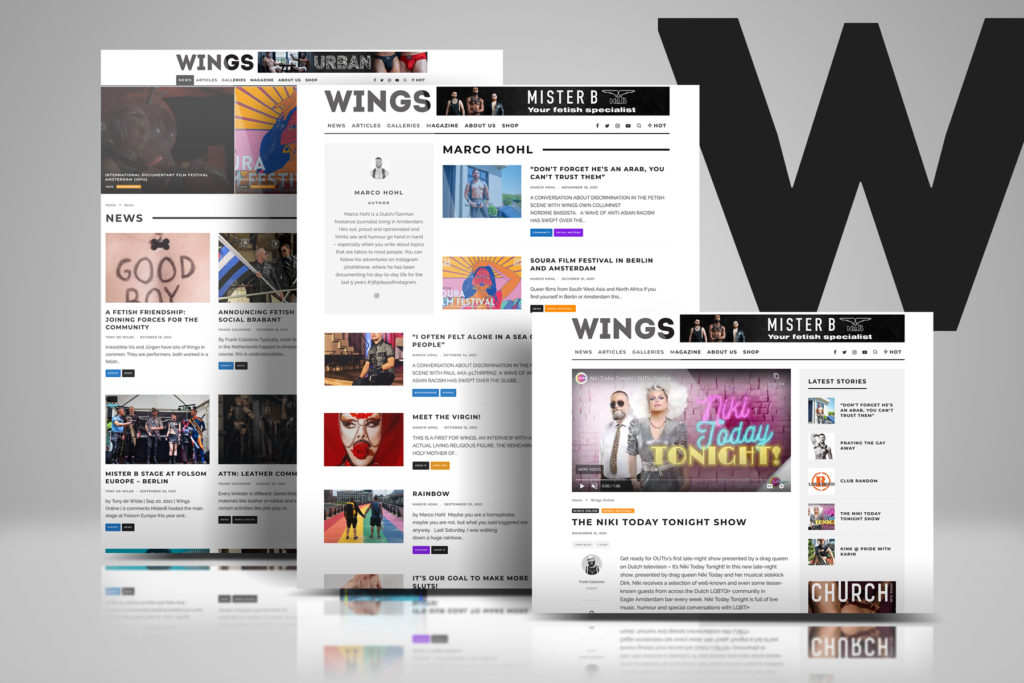 This latest step for WINGS is part of a bigger picture for the brand. Though we know you love to read and look at the photos, we know that people enjoy getting engaged in community discussion as well, so WINGS will be continuing on the venture that began at Folsom Europe 2021 with panel discussions and open discourse through WINGS TALKS. Continued discussions on important social topics like race and gender discrimination in the scene, safety with kinky sexual practices, public health matters like HIV/AIDS and Covid, plus more, more, more. So stay tuned to find out what conversations are coming up and join in!