IT IS THE WEEKEND AND I AM ON NURSE DUTY AT THE EMERGENCY ROOM OF A LARGE AMSTERDAM HOSPITAL. FROM MY WORK SPOT I SEE THE SECRETARY (RECEPTIONIST?) TALKING TO A GUY THAT IS CLEARLY PANICKING. SHE NODS A BIT EVERY NOW AND THEN FROM BEHIND THE WINDOW WITH THE TALKING HOLES, WRITES DOWN HIS PERSONAL DATA AND COMPLETES HIS REGISTRATION. "SEXUAL ACCIDENT", AS IT APPEARS ON MY SCREEN, AND MOMENTS LATER I MEET HIM IN ONE OF THE TREATMENT ROOMS.
Snapped condom? Any condom used at all? Taken any drugs? Did he come inside you? Spotted blood or sperm? Is he HIV positive? Are you HIV positive yourself? In only a few minutes time, I fire away at him with all these and other direct questions. To most of them he doesn't know or can't give an answer, all the while looking to the floor, anxious and defeated. It was in a sauna, the night before, after a party. He had done some drugs, went along with two nice guys and had sex with them, and with a lot more guys after that. He tells that the whole thing had felt like one huge, hot, sleazy sex dream, fuelled by alcohol and drugs. That morning he had arrived home at a somewhat decent hour and had fallen asleep in his own bed but had woken up in a state of panic and afraid of having contracted HIV. Bit by bit I try to get some more details about the night before, but without result: the initially seemingly horny nocturnal adventure has turned into a bitter, fear- and guilt-ridden hangover. Gradually the guy bends our conversation towards Post Exposure Prophylaxis (PEP). He knows it's available and I know that with this incomplete story he most definitely has an indication to start a cure. However, as justly indicated it may be, sending him home with a heavy cure of HIV inhibitors like this does feel wry to me: had he had a bit more certainty about some facets of his sexual escapade, he perhaps could have left the hospital with just a word of comfort from our part.
The above example is one of many. Especially during or right after the weekend, the emergency room is visited a lot by boys and men with "PEP check" as the main help topic. It is noticeable that despite of the possibility to take PREP (Pre-Exposure Prophylaxis), sexual education for men who have sex with men, and the free availability condoms and lube in sauna's and darkrooms, a lot of sexual risks are being taken, consciously or not. These risks mostly go hand in hand with the use of alcohol and drugs during those sex sessions, and these mostly being with several men with whom it's very hard to get into contact with afterwards. The fact that after the deed(s) these sex partners are often inapproachable can mostly be 'traced' back to the anonymous character of the sex locations where the action took place.
Nowadays I visit a sauna from time to time, and before I met my current partner, I was quite the insatiable party animal myself, in the sexual realm no less than other(s).
I therefore know like no other about what a buzz kill it can be in the heat of the moment when bringing up things like: HIV status, condom use, other venereal diseases, etc. However, ending up in the emergency room the next day, sweaty palms and all, isn't something you (should) want either, right?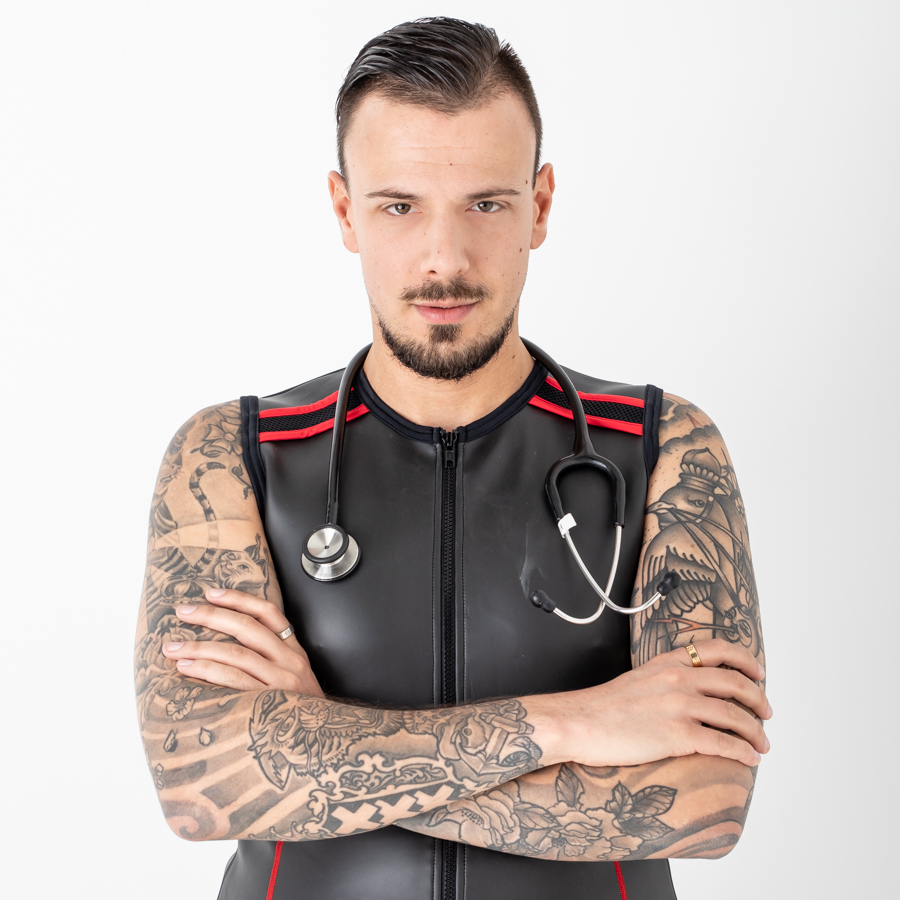 Photography: Different by Suus
In conclusion: communication before sex is important, especially when you know beforehand that you won't speak to those sex partners again afterwards. This chat doesn't have to take long at all, and very often gives you quite a bit of valuable information.
Should you then end up at an emergency room or the STD clinic for a PEP-check and have such knowledge in the bag, it can very well be that the risk you ran is will be assessed insufficient for you to have to start a PEP cure. You then being sent home without a PEP prescription, basically means that your sexual activities were 'safe' enough and that the risk of you having contracted HIV is negligibly small, or next to none. Mind you: most of the PEP cures that are prescribed nowadays, are done so solely due to insufficient info about the situation at hand or the sex partner(s) involved, rendering it an unnecessary burden to your body, simply because a PEP cure is heavy enough as it is!
It would be wise to make an assessment in advance of the risks you will/might be taking. When you know you'll be using alcohol and/or drugs you could make a deal with yourself to, for instance, always use a condom when fucking and/or not to get any sperm in your mouth. Also, when visiting an anonymous sex location, it is very wise to make such agreements with yourself, if only to prevent a sour aftertaste in hindsight. When visiting sex parties at someone's home with known or new partners, the following matters, matter:
Make sure your sex partners are traceable (get phone numbers, profile details etc.)
Ask all those involved who uses PREP when deciding to fuck without condoms. Mind you: you can NEVER be 100% sure whether the PREP has been used properly. Always let your own common sense be your guide!
PREP is meant to protect YOU against a possible HIV contraction. Always use yourself as base and only fuck without condoms if YOU have taken PREP in the right way
Be aware STD's other than HIV, like Hepatitis-C, Syphilis, Gonorrhoea, etc. PREP does NOT protect against these!
In case of regularly changing sex partners, have yourself tested every 3 months (also when using condoms)
Discuss your do's and don'ts and be alert they're respected by your sex partners (as you respect theirs)
Did you have a 'sexual accident' despite of all your good intentions and above advice? Make sure you find your way to an emergency room or an STD clinic well within the 72 hours after the accident happened, preferably with as many details as possible.
We are here for you!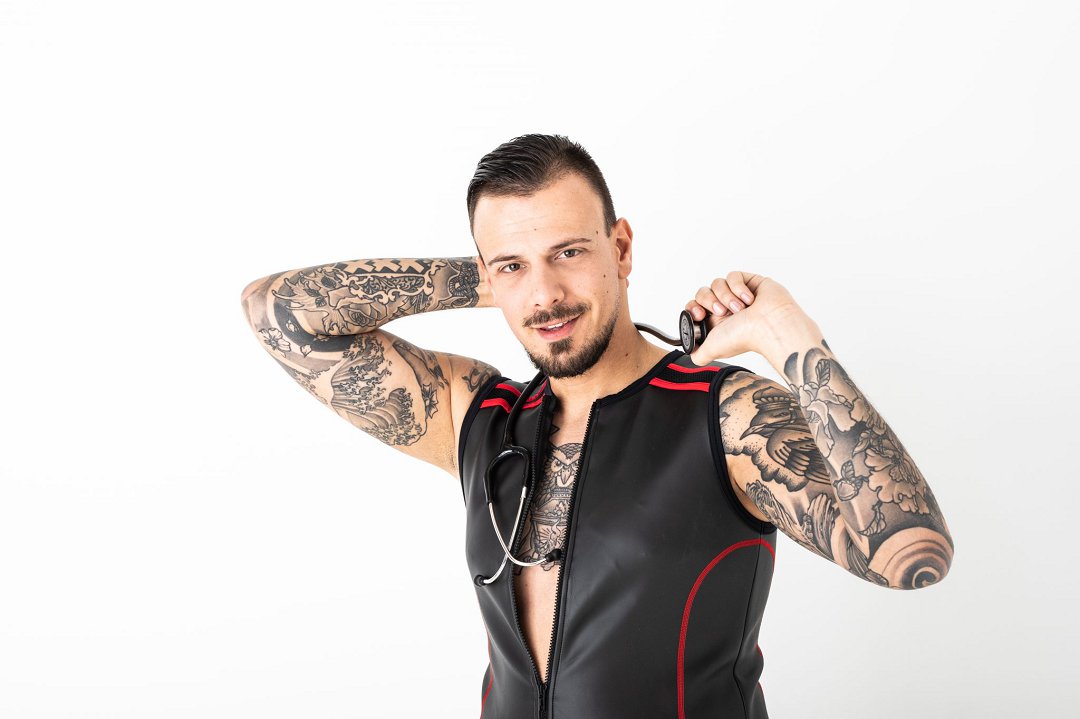 "THIJS IS AN E.R. NURSE FROM AMSTERDAM  WHO IS ALWAYS UP FOR A PARTY, AS LONG AS THERE IS RESPECT AND CONSENT FETISH CAN BE ENDLESLY EXCITING"