A DISTRIBUTION OF GOODS FOR THE LGBT

Q+ COMMUNITY

 IN NEED IN BRUSSELS DURING COVID.
Brussels Covid time:  I was checking my Facebook thread and I noticed a buddy's post.  This post contained an image with my buddy with his hand showing 1 euro and 20 cents. It wasn't the end of the month yet and it was all he had left. Many of us struggled during the pandemic, but this photo really hit me like a brick. Truly a wake-up call to these two men as well: Denis and Ken. Who initiated this great initiative which quickly gathered a group of volunteers including myself.  To many of us, this time was challenging, surely mentally it was a long road ahead but surely there was something we could do financially to help out. Being directly affected by the covid measures Ken had to close his business for quite a while and there it was. They decided to create a food bank for the community and every week bags of goods were filled up by and for the LGBTQ+ community members in need.  
And weirdly what we had in common was being fetish men at first. Quickly this became secondary and not even relevant when you realize that the silent and invisible crowd is the one most in need. The LGBTQ+ crowd that you won't likely find in clubs or fancy bars. The ones that struggle most, the ones that don't pass the general "gay" test to keep their gay cards. Mostly people of color, transgender people, and students, so the most marginalized groups.  Most of them coming to us through local associations.  Gladly we also notice the rest of our community pitching in and giving donations, this way we could fill 15 to 20 bags of groceries a day. 
SO, WE SAT DOWN WITH DENIS AND KEN TO ASK THEM A BIT MORE ABOUT THE INITIATIVE: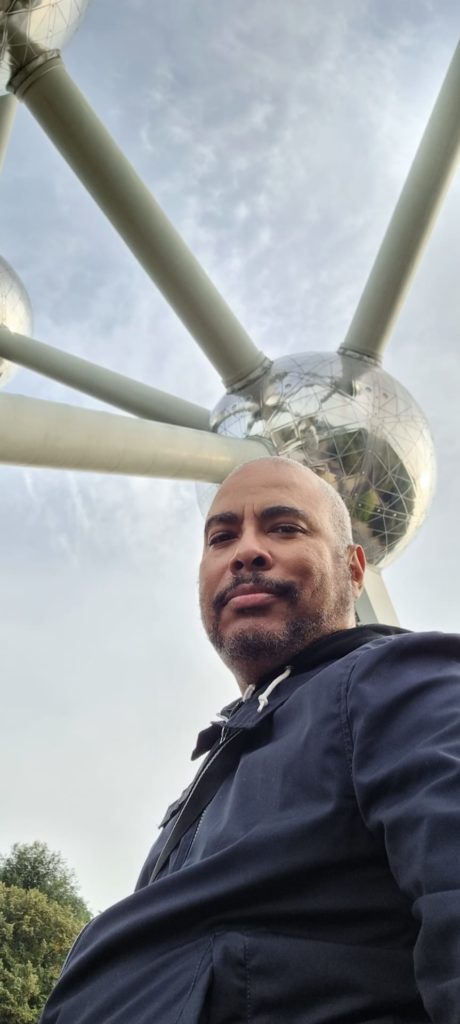 WHY WAS IT IMPORTANT TO YOU TO START THIS GROCERY STORE?
Ken: "I decided to start the grocery store because I couldn't imagine not eating every day in this day and age. 
Denis: "During the pandemic, there are different groups in our community that were suffering: students, workers without resources, trans sex workers without the possibility of working etc." 
WHAT DO YOU THINK YOU TOOK AWAY FROM THIS EXPERIENCE?
Ken: "The good thing about this story is that it comforts me in the way I think. TO RECEIVE YOU MUST KNOW HOW TO GIVE" 
ACCORDING TO YOU, ARE THERE COMMUNITIES / GROUPS MORE VULNERABLE THAN OTHERS WITHIN OUR COMMUNITY?
Denis: "During these 14 weeks the beneficiaries passed, stayed or left and those who remained were the trans sex workers.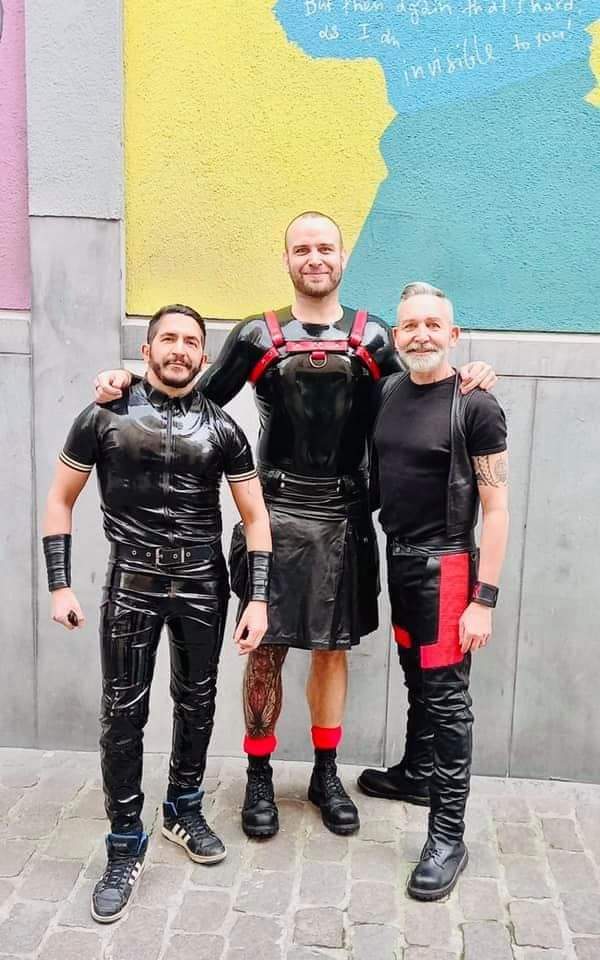 IS THERE STILL A LOT TO DO IN THE GAY COMMUNITY AT THE MUTUAL AID LEVEL?
Ken: "There will always be something to do. This time it was with the pandemic and there was a need for food and tomorrow it will be something else. Not just within the community, but everywhere. It is true that our initiative has made it easier for the beneficiaries, gays for gays. There were no more barriers. Obviously, there are official institutions but for people, it is not always easy to take that step so it is easier when it comes from within the community" 
WHAT IS YOUR CONCLUSION FROM THIS EXPERIENCE
Denis: A lesson in humanity full of sharing, a feeling of true friendships of a group of united volunteers, and the happiness of having participated in a great human adventure. In fact, the crazy grocery store was a demonstration that the fetish community could do something for all LGBTQ+ members as a whole and not be attached only to our festive and fetish needs. We saw that friends who worked in bars and clubs and queer associations during the pandemic and its restrictions were often without resources until their efforts to receive allowances were successful or so as in their work, they were not declared therefore perceived little or even nothing. Our food fund was a food supplement during their efforts." 
TODAY AFTER BEING PART OF THIS PRIVATE INITIATIVE, I'M ASKING WHY THERE WEREN'T MUCH OTHER OPPORTUNITIES LIKE THIS ONE IN EUROPE. 
ONE OF THE REASONS FOR THIS ARTICLE IS TO TELL YOU THAT ANYONE CAN CREATE SUCH INITIATIVE. ANYONE CAN HELP, PITCH IN AND DO THEIR PART.
NOTHING IS LOST. WHEN IN NEED OUR COMMUNITY STILL KNOWS HOW TO STAND TOGETHER AND TAKE CARE OF EACH OTHER. LET'S KEEP THIS GOING.
JABIER BASSISTA.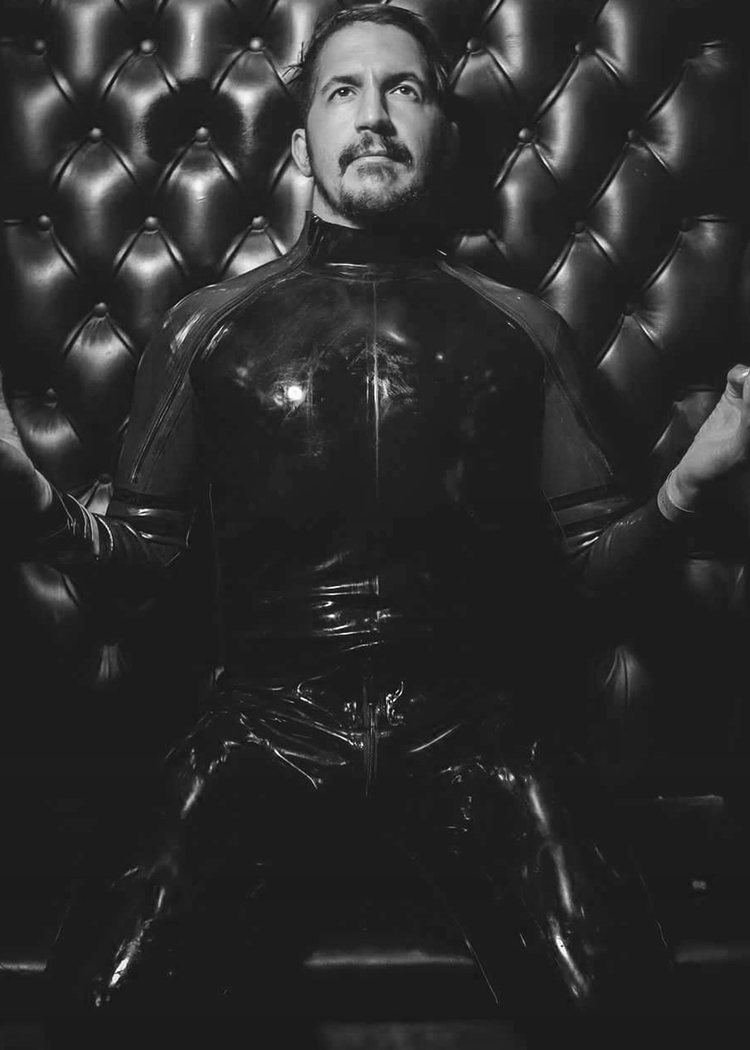 LGBT+ project initiator and founder of many LGBT+ clubs such as Belgian Rubbemen, Headup Self defense club, StraffeKetten rugby FC. and co-organizer of Mr. Rubber Europe, Jabier has been active in the international fetish scene for two decades and became Mr leather Belgium 2014. Currently, Jabier collaborates with and is featured in many publications.