Well first off, congratulations on your win as Mr Leather Evidence! You must be thrilled, and we're really excited to sit down with you and chat.
Thank you, I am very happy to have won this Victory. I too am excited and honoured to chat with you.
Could we start with you telling us a little bit about yourself? Where you're from, where you live, what makes you happy in life? Any hobbies outside of Leather?
My name is Anthony and I'm 32 years old. I'm originally from Marseille and have been living in Nice for five years. I am a hairdresser and I am very happy in my job. In my free time, outside of leather, I am a big fan of TV series and documentaries. I also like to draw. It is an activity that allows me to clear my head. But I am not an artist either. I also appreciate meeting my friends during aperitifs or for a good table talk.
Now can you tell us about your journey with Leather? What are your top fetishes? How did you find your community? How did it impact your life when you found your community?
I have to admit that I am mostly into Leather, of course, but I also really enjoy Rubber and Sportswear.  My first approach to our community was through social networks, a friend introduced me to the scene. Already in my first meeting, I was immediately at ease. It felt natural with Evidence, as I have always known about my taste for leather.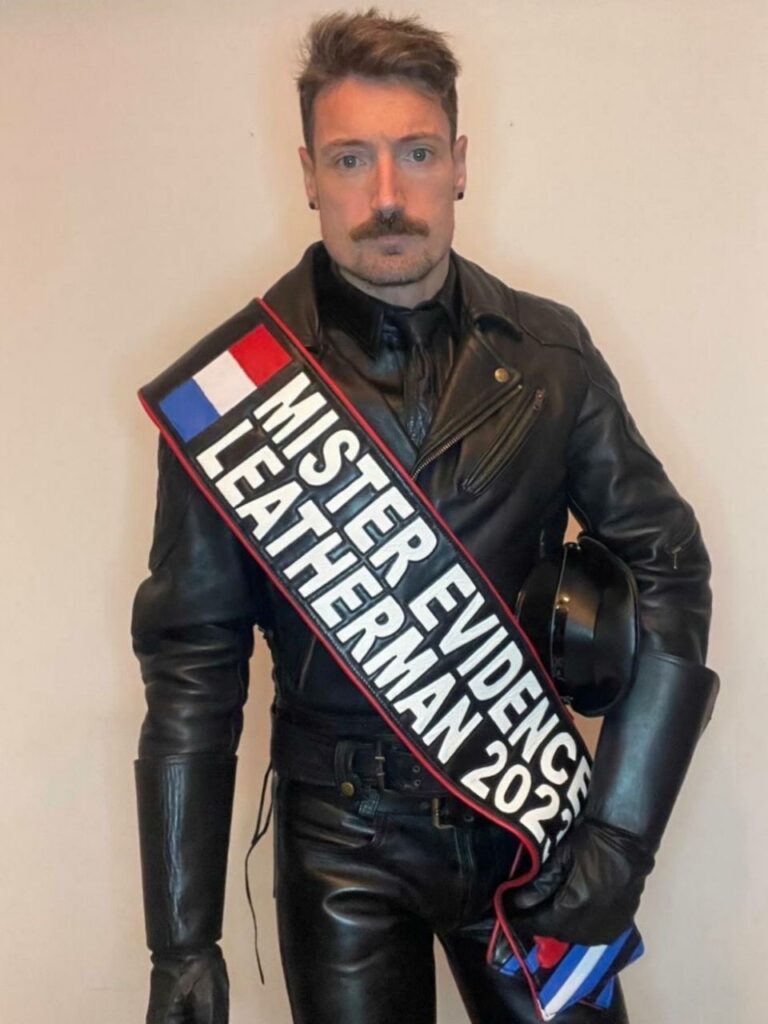 I understand you've been involved with Evidence for some time now. How have you found the community over time has grown/developed? Any advice for other leather communities around the world?
I am very involved in Evidence and hope to do so much more in the coming year. I also think it's evolving tremendously well. I came into this community close to its own beginning and I can see it growing as I do. I recognise myself in its values as well as its involvement in the international scene.
I believe being a member of a Multi-fetish Association makes it easier to open your mind and discover all aspects of the fetish world. For my part, I advocate even more visibility in public places. One of my bits of advice would be to organise more festive meetings, to make aperitifs, restaurants and meetings around sports, art and culture. This could put the spotlight on our community and make us more accessible to the questions of younger people and exchange with our elders.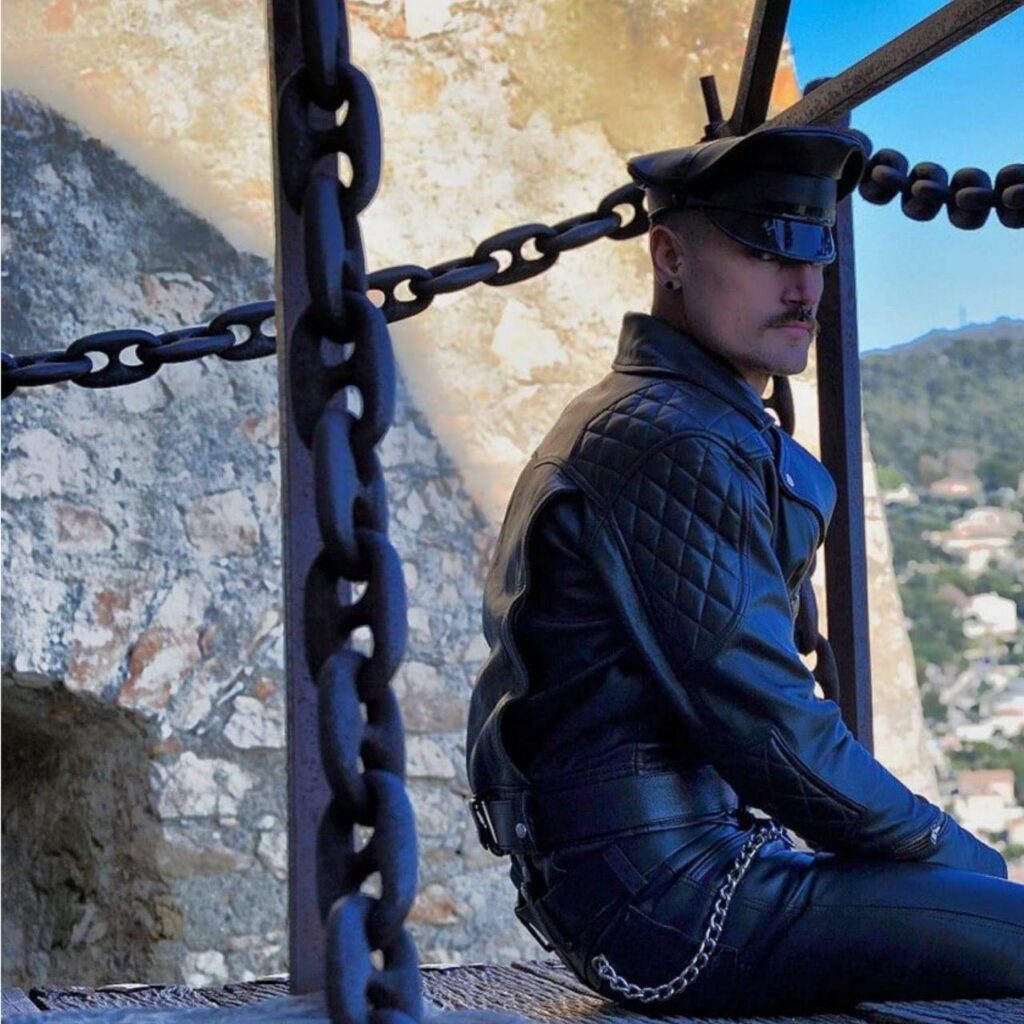 Now more about you and your title year:
About me, I am single and believe in finding my soul mate. I am a simple and caring person with a rather impulsive character, I must admit! Before I discovered Evidence, I had a few years of problems with addiction that led me to relearn everything (smile, love, life). Thankfully this period in my life is now behind me, though I've grown a lot from it.
For my Title year, I intend to travel as much as possible to see as many clubs as possible. I want to exchange with them, share and discuss different points of view, debate with one another, and understand each other's values and beliefs. I also intend to use the recognition of my Sash to draw needed as much attention as possible to Associations focused on Drug and Disease prevention.
Can you tell us more about what motivated you to run for Mr Evidence?
I know the work and energy it takes to organise, and create events such as NICE SO FETISH or a Fetish Aperitif, so one of my first motivations is to be able to help my association as a Mr Leather Evidence. I want to make Evidence more known and reach a wider audience, by flying its colours high. From a more personal point of view, running in the election was certainly a challenge for me. I come from an environment where I have never been supported or encouraged for my different choices. My disability did not help me develop self-confidence either. However, I wanted to prove to myself first and foremost that nothing is impossible. This is also a message I want to convey to all generations of our community. I am extremely proud to represent a community like ours. I, the little handicapped boy from a small neighbourhood by Marseille, not very sure of himself, have become the image of a strong and proud community.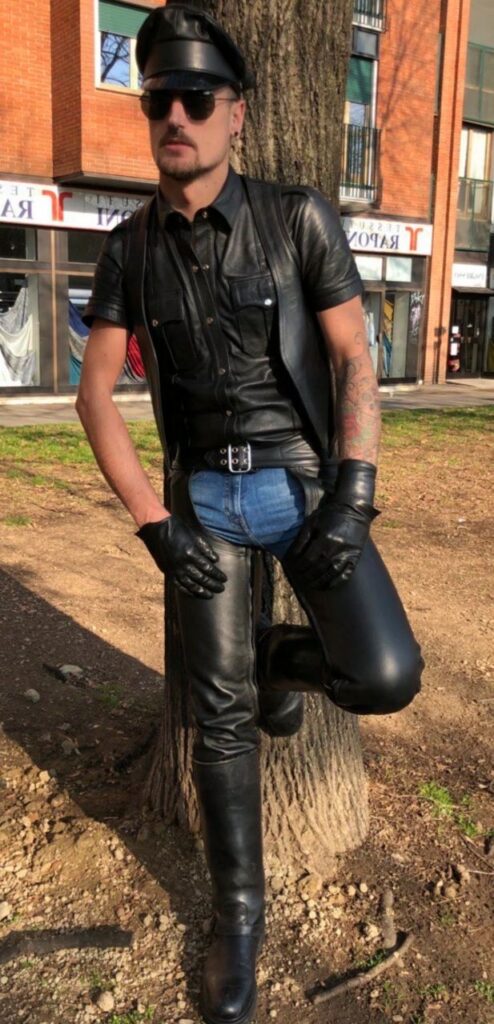 What do you aim to accomplish in your title year?
During my year I would like to accomplish many things. I am fortunate to be able to travel thanks to the Evidence foundation. The board is very involved in the logistics of their Mister, for which I am grateful. This makes it easier for me to go and support our partner clubs during their events. Though I will not neglect Evidence at home. I will be present at every gathering. I will be present at the big events of the year like Folsom. I will do everything I can to help the new generation of Fetish as they need. Still, for me, I don't believe you don't need a Sash to help your fellow man. I didn't wait for my sash to do it and I will continue after my year.
What kind of positive change would you like to see in your community? In the broader leather community?
We can always do better, but my association is perfect in my eyes. It is like a family to me. It has its qualities and its faults and I love it as is. One of the positive changes would be more gatherings altogether because one per month I think it's not enough. As far as the Fetish community is concerned, I would like us to open up a little more to others, and make real and lasting connections, sexually but also emotionally.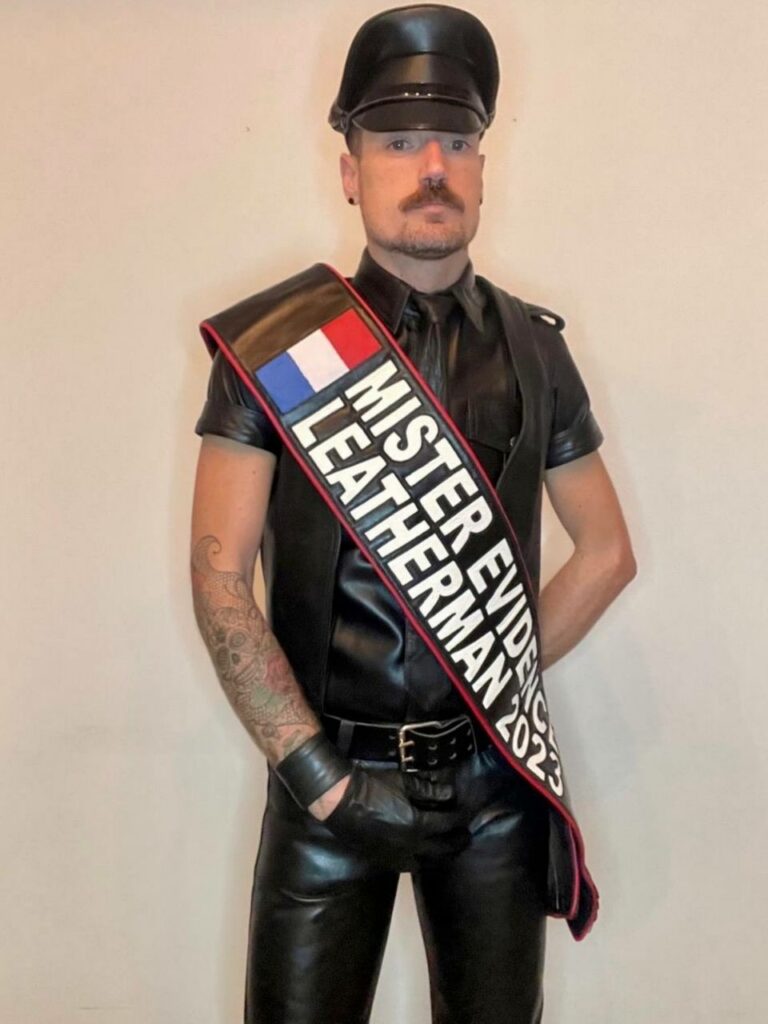 You're a role model now, a public figure so to say, it goes without say that aspiring leather men will look up to you now, what kind of advice would you give these aspiring men? Or in other words, what kind of advice did you receive or would you have liked to have received when you started your leather journey?
A role model, I don't know. A public figure, yes. The advice I would give to new comers to Fetish would be to go at your own pace. Even if it takes time to get used to. You have to go slowly according to YOUR needs and desires. You start with one piece of leather, then two, then three. Everyone starts small. The benevolence of our community fills the gaps of the beginner. Afterwards, I advise you to find a circle of friends and good advice. Don't hesitate to ask questions to the most experienced. We are fortunate in our time to have fetish associations all over the world. Do not hesitate to go and see them. You will always be well received. To finish I want to say that if social networks allow to exchange or to discover the world of fetishism, we must not let ourselves be impressed or compared. We are all united in our differences.
Is there anything we, your community, can do for you to support you in your title year?
Please feel free to contact me to find out what events I will be doing. Feel free to send me info on upcoming events. I will try to respond and be there as much as possible. My instagram handle is @anthonyleather13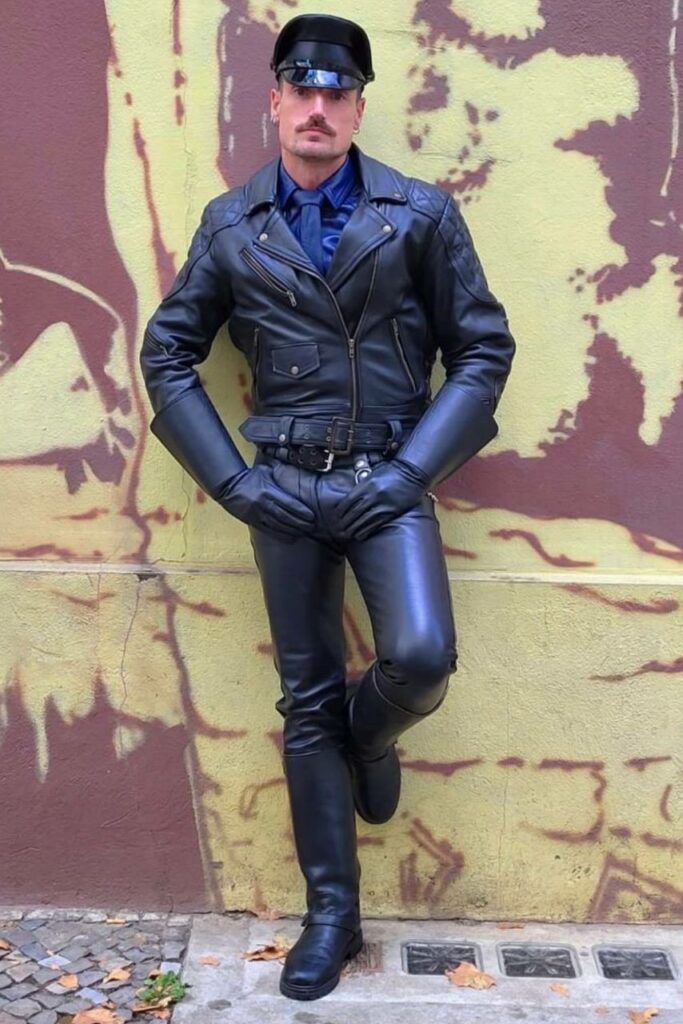 Lastly, as with all interviews, is there anything else you would like to say?
I think we've said quite a bit already. I hope that everyone who reads this interview will recognise themselves or like what I have said. I must admit that I am proud of my title of Mister EvidencE. This election is also a revenge on the previous struggles in my life. You can imagine how proud I am. I want to say that no matter our differences, our social level or our complexes, we must always believe in our dreams and push our limits, be proud to be who we are.
From all of us at WINGS, we wish you the best of luck in your title year 🙂
Thank you very much for this interview!