All Out was founded in 2010 and at its core was the idea to mobilize millions of people – along with their signatures and social media presence – to build a global movement for love and equality. Since then, it has grown rapidly in numbers and outreach, and just last year its leadership drafted their five-year strategy. WINGS caught up with Justin Lessner (he/him), All Out's Campaign Manager, to learn more about the not-for-profit organization and the impactful work they're doing for the LGBTQ+ community around the world.
When was All Out set up and what happened that made the founders decide to take action?
"All Out's founders identified a weakness in the LGBTQ+ rights movement. There weren't enough organizations working on shifting cultural and societal attitudes, but instead, most were focused on the legislation side of things. This meant there was a lack of global coordination between the various national movements and that was really affecting the community's ability to affect change. In 2010, All Out was founded as an answer to this problem."
How exactly did All Out go about building those connections and bridging the gaps?
"Firstly, a model was created to respond instantly with large numbers of people to urgent crises that pop up around the world. Secondly, a focus was placed on rapidly raising and distributing much needed cash to support activists and campaigns taking place. And lastly, we shone a spotlight on regional and national movements for equality while connecting them to global campaigns within the LGBTQ+ rights movement, so that even local campaigns resonated on a global level. What all that essentially boils down to, is working to make activism more approachable and to make it make sense to the average person; giving tangible tasks and having tangible results to show for it."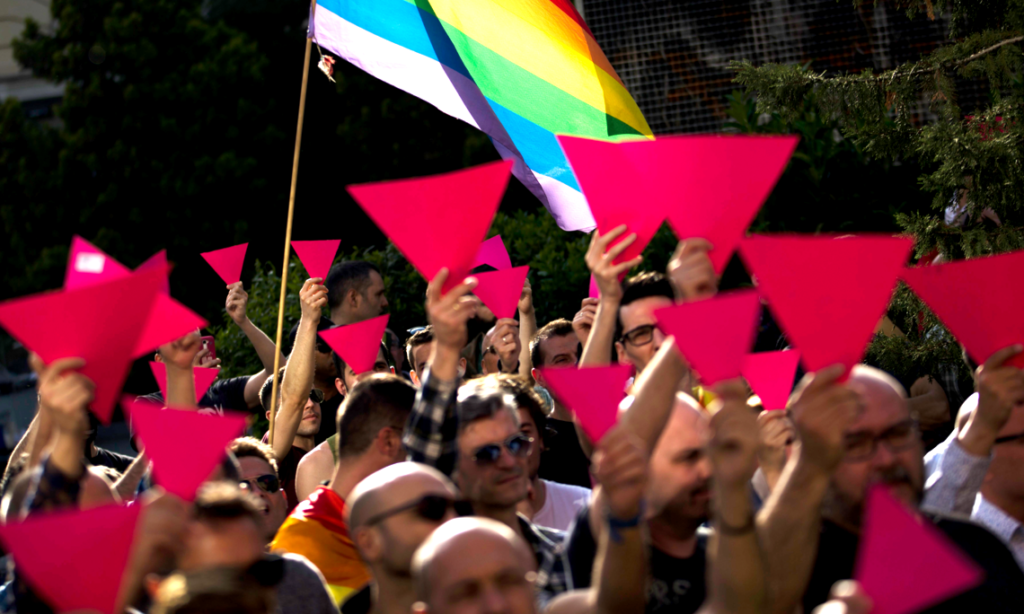 One of the ways All Out makes a difference is something you've titled 'Megaphone'. Walk us through how that works.
"Megaphone is our member-driven petition platform that allows ordinary folks, no matter where they are in the world, to create a petition for LGBTQ+ rights. Many of these petitions collect tens, or even hundreds of thousands of signatures and end up receiving promotion on All Out's social media and email marketing platforms. One of the most consequential campaigns was our Chechen appeal, when their government was arresting and torturing gay men. It was making worldwide headlines and yet so many people felt helpless. Thankfully, All Out was one of the first groups to work with partners and activists on the ground in Chechnya, and the campaign went on to see more than two million people take action by signing petitions. and we were able to raise enough money to help get dozens of gay men out from the region and into safety."
The other major thing All Out is involved in is the 'grassroots giving campaigns'. Tell us what that is and how it works.
"Meanwhile, our 'grassroots giving campaigns' are at the core of how we help other organizations do the important work in their own regions. Just this year, we've raised over $300,000 USD that has all been given directly to other organizations, whether it be helping to extract LGBTQ+ Afghans out of danger from the Taliban, raising funds during the COVID-19 pandemic, or helping LGBTQ+ refugees in the wake of the Russian invasion of Ukraine. One campaign that I'm particularly proud of was All Out's involvement in helping launch the first ever LGBTQ+ pride event in Eswatini (formerly named Swaziland). Their government prohibits same-sex relationships among men, yet activists there were dedicated to make a pride event happen. Apparently so were our network of supporters, who opened their wallets to provide much needed funds. not only to help support various events, but also for much-needed security."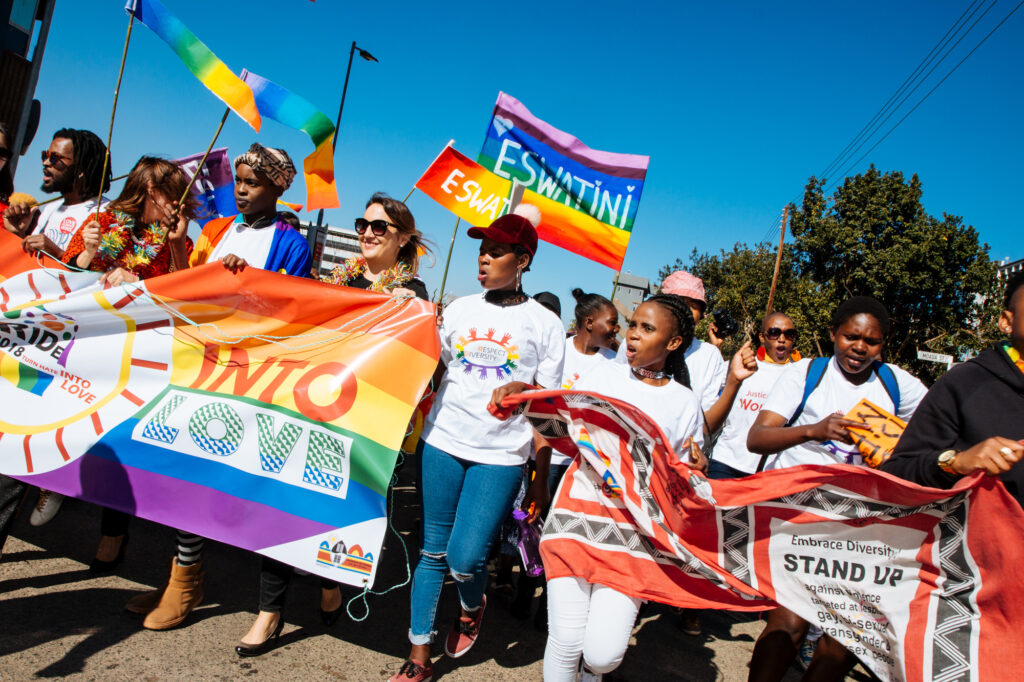 There are, unfortunately, so many issues that the global LGBTQ+ community has to face. How does All Out select which to give their focus too?
"This is a great question and one that I struggle with every day. There is just so much need and so much personal and emotional pressure to tackle it all but obviously that just isn't possible. Our ethos, and something rooted in the very core of our team and our organization's model, are the keywords: 'People Powered'. Sure, All Out has grown into this global and successful organization, but we credit that success to putting the power to create change directly into the hands of others. And so, one of the main ways in which we identify our areas of focus is by listening to the activists on the ground. We rely on their local knowledge and understanding of the issues to better understand whether All Out – and our global network of members and supporters – can help make a difference."
What is one LGBTQ+ rights issue that All Out is currently trying to fight?
"As any sports fan will know, there's a lot of talk right now about FIFA and the upcoming World Cup in Qatar. FIFA choosing (for the second time in a row) a highly anti-LGBTQ+ nation to host this global event is very telling of who they are as an 'non-profit' association. But from All Out's perspective, we're looking at it as an opportunity to work with partners in the region to highlight the important and dangerous work they're doing. The rest of the world should know what the LGBTQ+ Qataris are facing just in the shadows of these glitzy new stadiums that will host celebrities and world leaders. We're calling on FIFA to pressure the Qatari government to decriminalize homosexuality in the country, but also on Global North nations (places like the EU and the US) to make their asylum policies more inclusive. LGBTQ+ people from Qatar and the greater MENA region should have the opportunity to safely leave their country if they are being persecuted for their sexual orientation or gender expression."
You mentioned that All Out mobilizes thousands of people around the world to take action. Do these people work for All Out or are they just regular citizens?
"That is a great point and one of the reasons I'm so excited to be working with All Out. We have such a dedicated, loyal, and enthusiastic community of supporters/members from all around the world. I know that once we've identified a need, and shared the message with our network, they will spring into action and we can get that specific issue, that regional cause, that queer prisoner, that LGBTQ+ shelter or whatever it is, the help and global awareness it needs. These folks aren't staff, but they're our email subscribers, our action takers, our donors, our activists, our text-to-sign supporters, and they are what make All Out so successful on a global scale."
You too can make a difference and join All Out on their mission! Visit AllOut.org (available in six different languages), where you can sign up for alerts, learn more about the issues affecting the LGBTQ+ community around the world, donate, or even create your own petition around an issue you care about. Follow All Out on social media (@AllOut on Twitter, and @WeAreAllOut on Instagram) where they share stories from LGBTQ+ activists, highlights from recent campaigns, and so much more.