RELIGION 

ALWAYS HAS BEEN 

(AND PROBABLY ALWAYS WILL BE) A SENSITIVE TOPIC. A TOPIC THAT, IN MY EXPERIENCE, BECOMES EVEN MORE SENSITIVE WHEN DISCUSSED AMONGST THE LGBTQI CREATURES OF THIS WORLD. HOWEVER, IF YOU HAVE BEEN KEEPING UP WITH MY 'MESSY ISSUES' COLUMN (AND I THANK YOU IF YOU HAVE), YOU MAY HAVE NOTICED THAT I DO NOT SHY AWAY FROM DISCUSSING SENSITIVE TOPICS. INSTEAD, I PREFER TO ROLL UP MY SLEEVES AND TACKLE THEM STRAIGHT ON. 
In 1995, I was born in Sligo, a little protestant town nestled in the west of Ireland. It was, by all accounts, your regular rural town, and my parents were, by my account, its ordinary citizens. They were middle class, mild-mannered, church-going folk who raised me never to question too much. I grew up believing what I learned in bible school should be taken at as much face value as what I learned in primary school. The sun was yellow, 2+2 = 4, God was good, homosexuality was wrong. You get the picture. 
At sixteen I had my first boy crush, and I met him at my church's youth group of all places! So, every Sunday, as my parents drove me to church, they would unknowingly be bringing me closer to the boy I fancied. He and I would sneak out of the sermon and give each other kisses in the bathroom, touching one another through our clothes with boyish fascination and curiosity. It felt stupendously scandalous and thrilling to be doing something said to be 'sinful' in the very place that deemed it so. 
Aside from the beautiful experience of having my first butterflies and the tremendous fun of sneaking around behind our parents' back, a new feeling began setting in. A sense of bewilderment. Of guilt and embarrassment. Something that felt so primal and instinctive and beyond my control was clashing with what I had taken as fact for sixteen whole years: homosexuality was wrong.  
At the time, our youth group leader must have sensed something was weighing us down because one Sunday, she called us over to have a private chat. She swore to us by God's name that anything we wished to disclose with her would be kept in complete confidentiality. So, we both came clean regarding our feelings for one another. She told us that we were both God's children regardless but advised us to go home and open up to our parents because they would much rather hear it from us. 
By the time I had gotten home and build up the courage to tell my parents, they had already received a call from our youth leader, who told them everything. They were heartbroken, ashamed, disgusted and on top of that, disappointed that I had not told them myself! They tried praying the gay away and even enlisted the help of the church elders to do the same. I even tried praying the gay away – a testimony to how deeply rooted in me religion was.   
When that didn't work, my parents forced me to undergo conversion therapy. At its most basic level, conversion therapy consists of sitting in a room with someone who claims to have been cured and feeds your already feeble mind with false hopes that maybe you could be too. And it doesn't stop at words – physical measures are taken too, in attempts to cleanse the patient of their irreversible 'condition'. Needless to say, the conversion therapy didn't work. What did come out of it, however, was a newfound sense of strength and resolve. I promised myself from that point onward to always live my best gay fabulous life and 'to hell with anyone's approval!'   
That rebellious attitude serves me as well as it can. Still, underneath the layers of unshakable confidence and outward pride in my sexuality, religion has left an unhealing scar. A scar that taints every sexual experience I have with a hint of shame. A scar that never quite allows me the freedom to love myself completely. I have worked so hard to shed the clout religion holds over me, and I have come a long way. I just pray (yes, an intentional choice of word!) that my effort is enough because I don't want to waste one more day of my beautiful gay fabulous life! 
In honour of building a community and a network of support, I would love to hear from you guys if you

 ha

ve shared a similar experience. So please feel free to reach out to me on Instagram or Twitter

 (@TheClarkCullen)

 and send me a message

.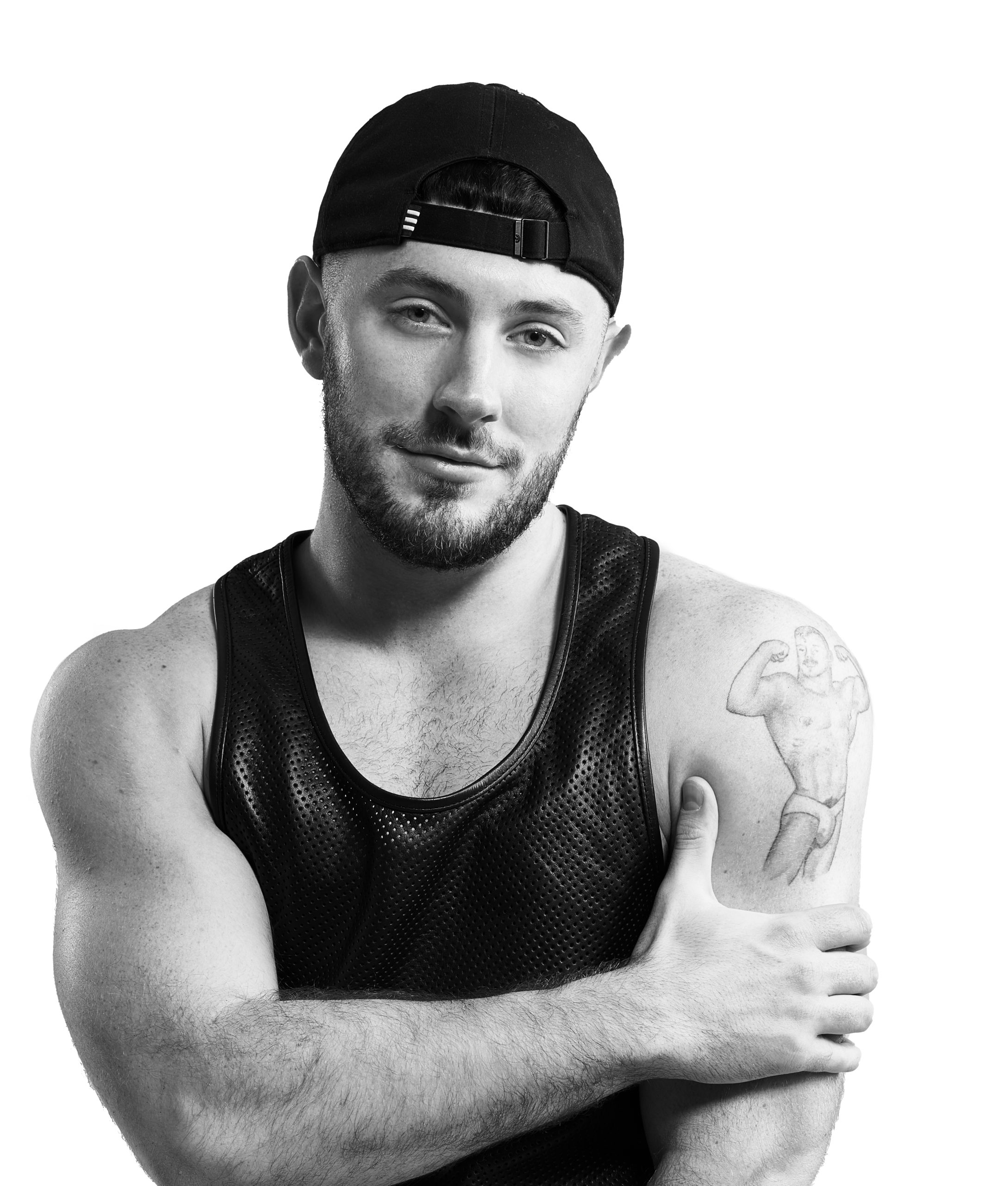 Clark Cullen is a 25-year-old Irish man living in Amsterdam. He currently studies a Bachelor of Communication Sciences and is a self-proclaimed lover of daddies and dogs. Especially daddies with dogs. Go check out his previous 'Messy Issues' columns and other articles at misterbwings.com/staff.