Written by Frederik A.K.A Toytoture 
Bondage is probably the most common form of kink and since it can be easily scaled from very light to highly elaborate, it is a good way to start the journey into BDSM.
Bondage can take two different roles in play: The first is bondage itself. In this case, the bondage experience is the main part of the scene. During it the submissive is more or less slowly robbed of his ability to move and thus his sense of helplessness steadily increases. Once the desired and agreed upon level of immobility is reached, the scene can take many routes. The most common ones are the bound person just lying there and floating in a sense of concealment, either enjoying the helplessness and knowing that the top will protect him or struggling against the restraints on his own to really challenge the bondage setup for an even more intense feeling of helplessness. For this kind of play, rope is a good toy. The bondage can easily be made more severed or enhanced but adding new ropes. It is also a very intimate and sensual form of play. If desired the top can be physically close to the sub while rigging him (= attaching rope to the sub's body), touching him a lot and letting the rope run over his body.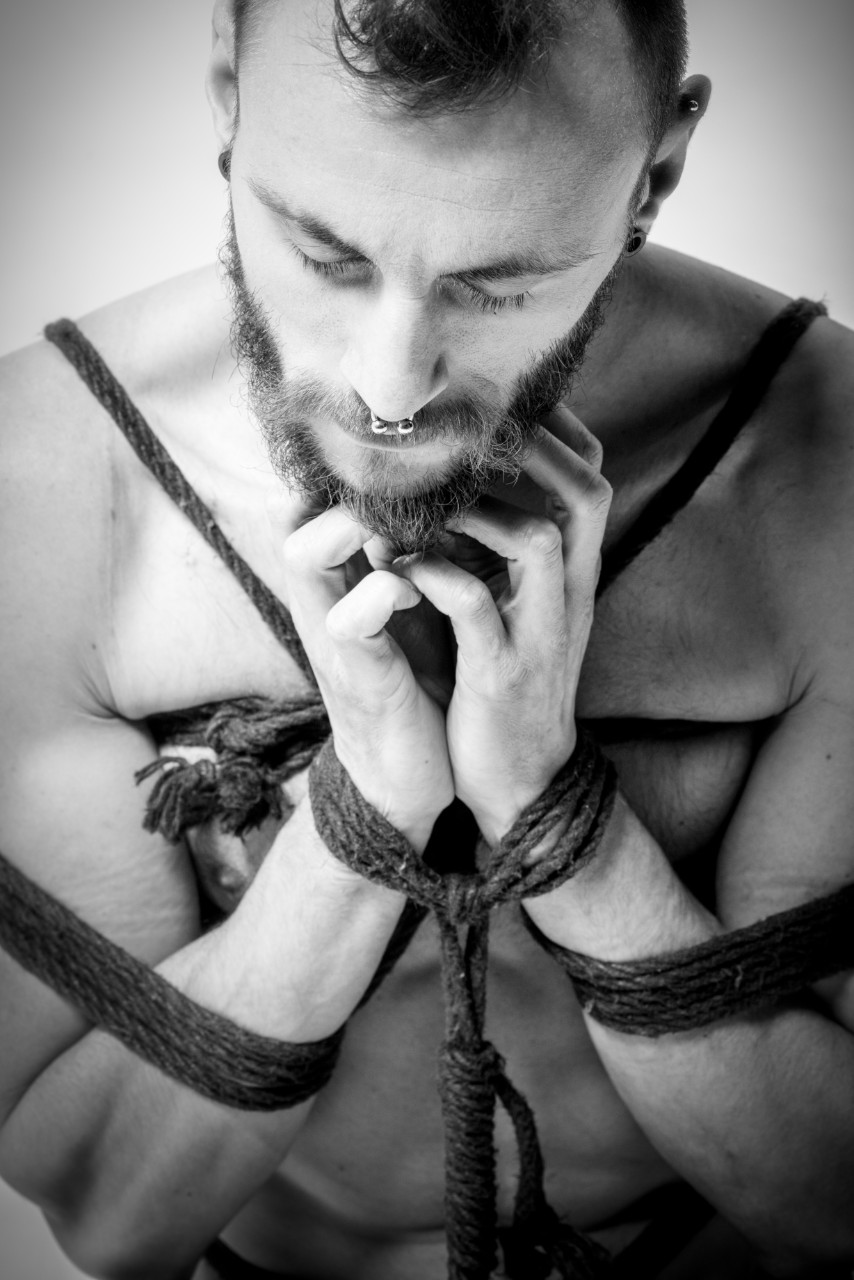 Unlike common believes, basic rope bondage is not that difficult. Some easily learned knots are enough for basic fettering. But in many cases soon people desire more rope for more elaborate layouts. For information from basic play to intricate tieings, the book "Tie Me Up!" by Stephan Niederwieser is a good read. Mister B offers rope out of two materials: Cotton and Hemp. Cotton is soft and easy to care for. However through the smooth surface knots can travel and sometimes tighten making the setup a bit difficult to control. This problem doesn't occur with hemp rope. Its rougher surface keeps knots in place and keeps them from tightening. Also hemp is stronger than cotton so thinner rope can be used. Manufacturing hemp rope is a complicated process. Natural hemp rope is too hard and too rough for play. In order to make it ready for bondage it has to be boiled, dried under tension to keep it from shrinking, softened again and finally oiled. Because of that hemp is more expensive than cotton rope. When starting out, a starter set with 1x 10m und 2x 6m is a good choice for basic and effective ties. For more elaborate layouts like body harness 15m is a good recommendation though the longer the rope the more difficult it is to handle. A compromise is using bondage rings as anchor points for multiple shorter ropes.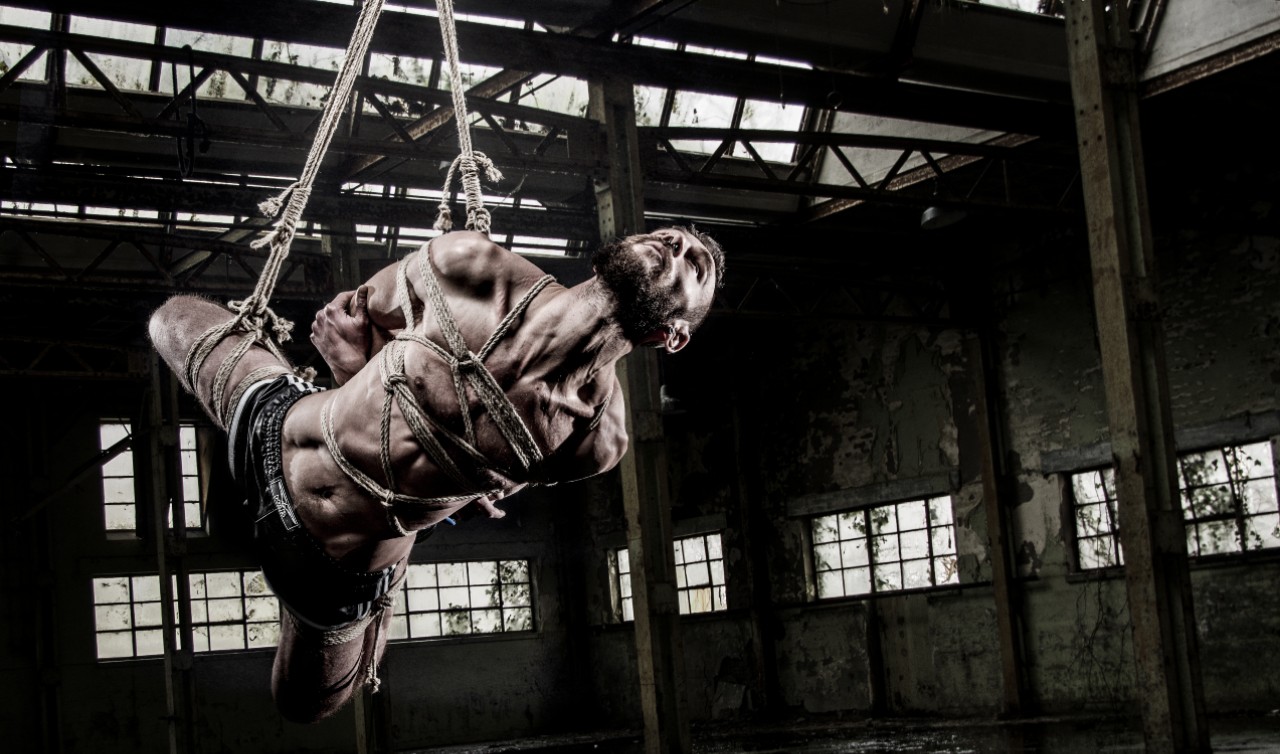 The second bondage style could be called "functional" bondage. In this case, bondage is just the starting point for BDSM play in order to keep the sub from moving or showing him his helplessness towards the induced sensations. Functional bondage should be quick and effective for which are cuff-style restraints the best toy. Depending on the fetish interest of the top and sub they come in leather, which is the most common and most sturdy material, rubber or biothane for play in wet areas. Cuff-style restraints come in different configurations. For starting out a pair of simple wrist and ankle cuffs and some carabinners to connect them or attach to anchor points is a good choice. For more intense or longer play, padding makes wearing the restraints and struggling against them more comfortable. A nice feature for mental play are lockable buckles. Attached correctly cuff-style restraints are inescapable but the sound of a lock clicking and the knowledge sinking in that only the person who has the key can open them again is a great turn-on for many bondage enthusiasts. Beyond the simple cuffs, there are designs out there for special bondage scenes like suspension bondage which means the sub hanging somewhere without touching the ground. These restraints are designed to distribute the force of gravity evenly and reduce the stress to the joints.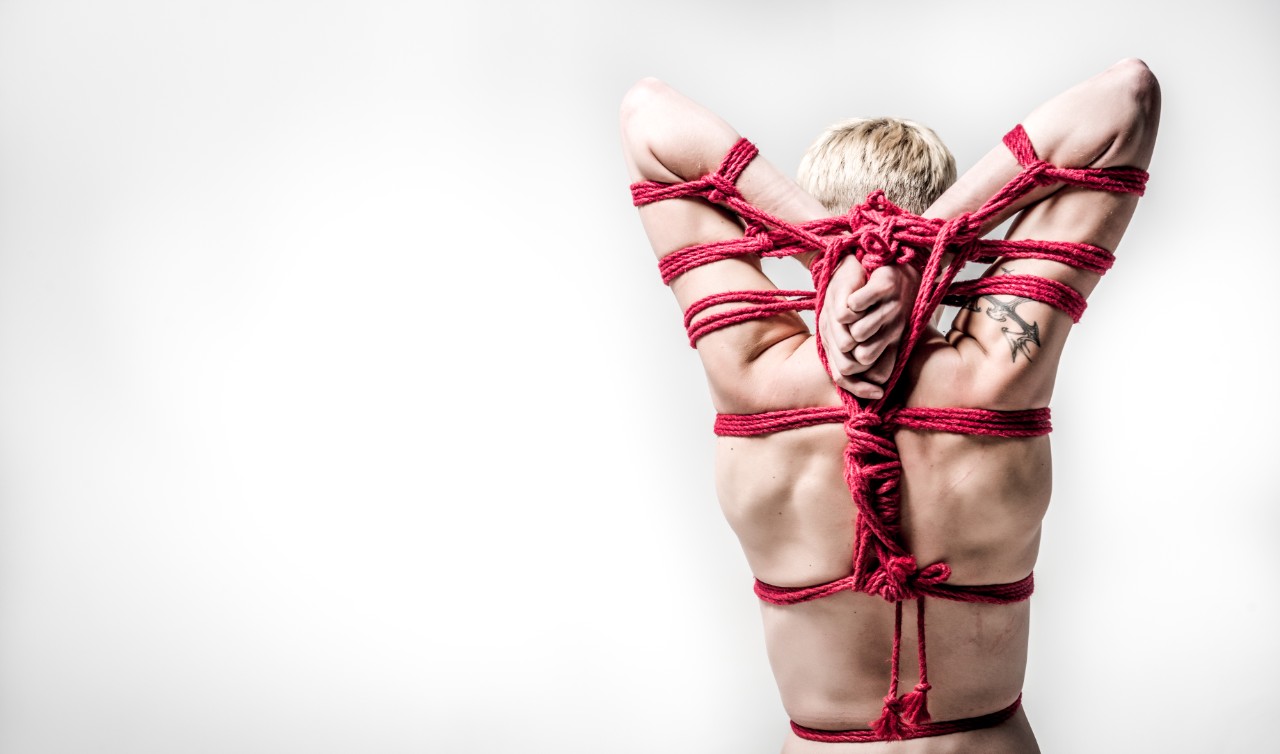 Besides fettering people, taking away the sub's senses is also part of bondage. The most easily robbed sense is sight. Not being able to see sharpens the other senses, so each touch or induced sensation is felt stronger. It also focuses the sub on himself so he more easily floats away. This can either be done with a simple blindfold or more elaborate through a hood. Since the hood encapsulated the entire head, the sensation is of course stronger.  The final way to incapacitate the sub is making him silent. This can either be achieved through a muzzle or a gag. There are different styles of gags out there. A ball or o-ring gag makes the sub drool but only limits articulation while a gag with a pecker is better at silencing subs. A special form of gags are the hollow or tube gags which are designed to forcefully feed liquids like piss or spit to the sub. Bit gags are not really made for bondage but for intense BDSM when the sub needs something between his teeth to clench on in extreme pain scenes.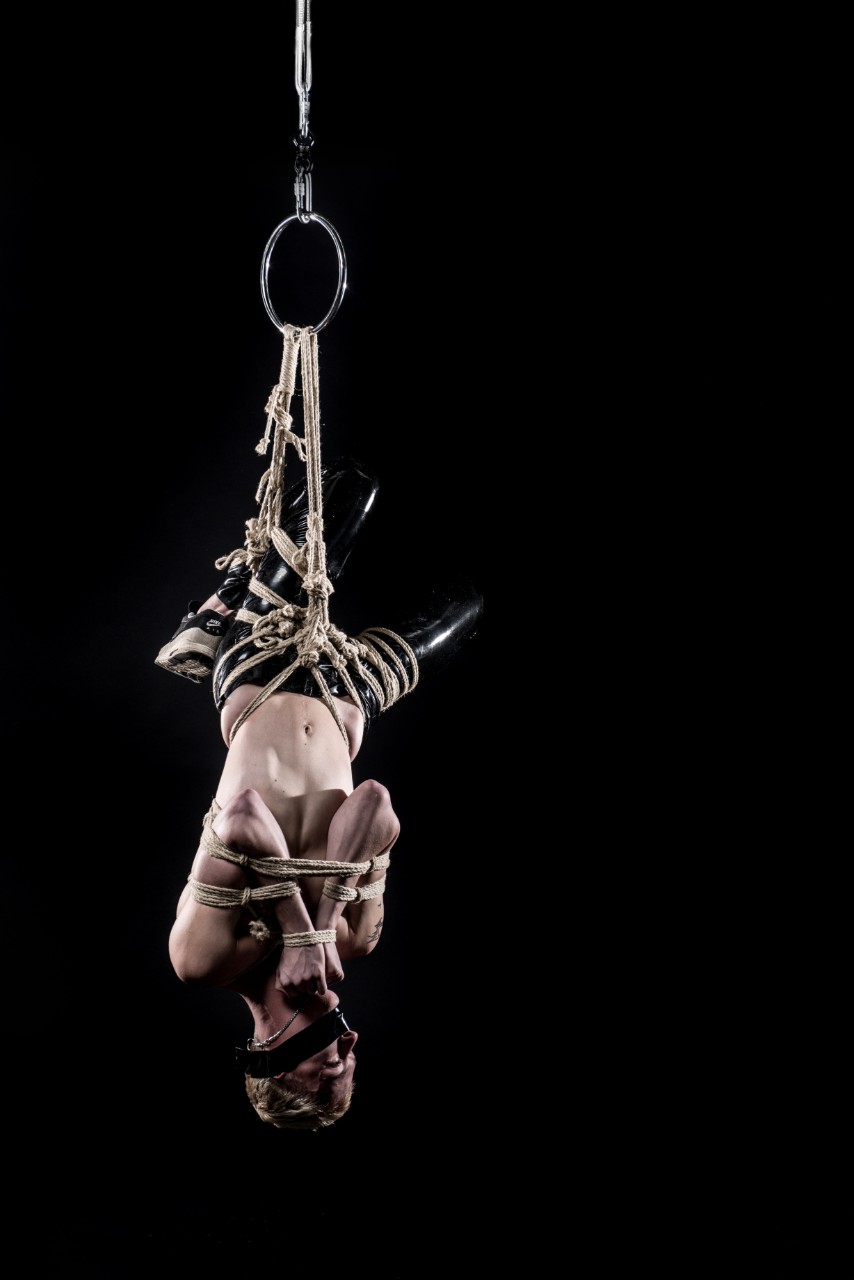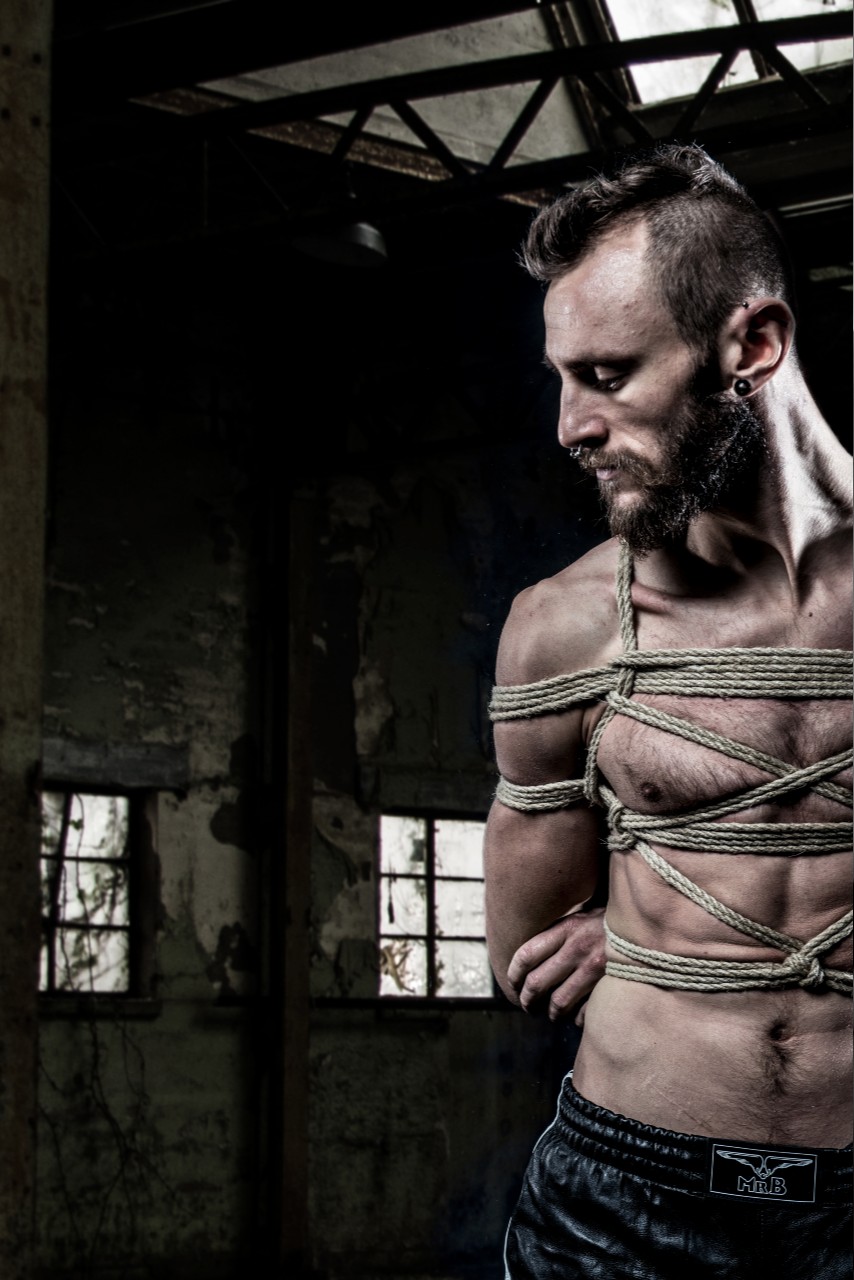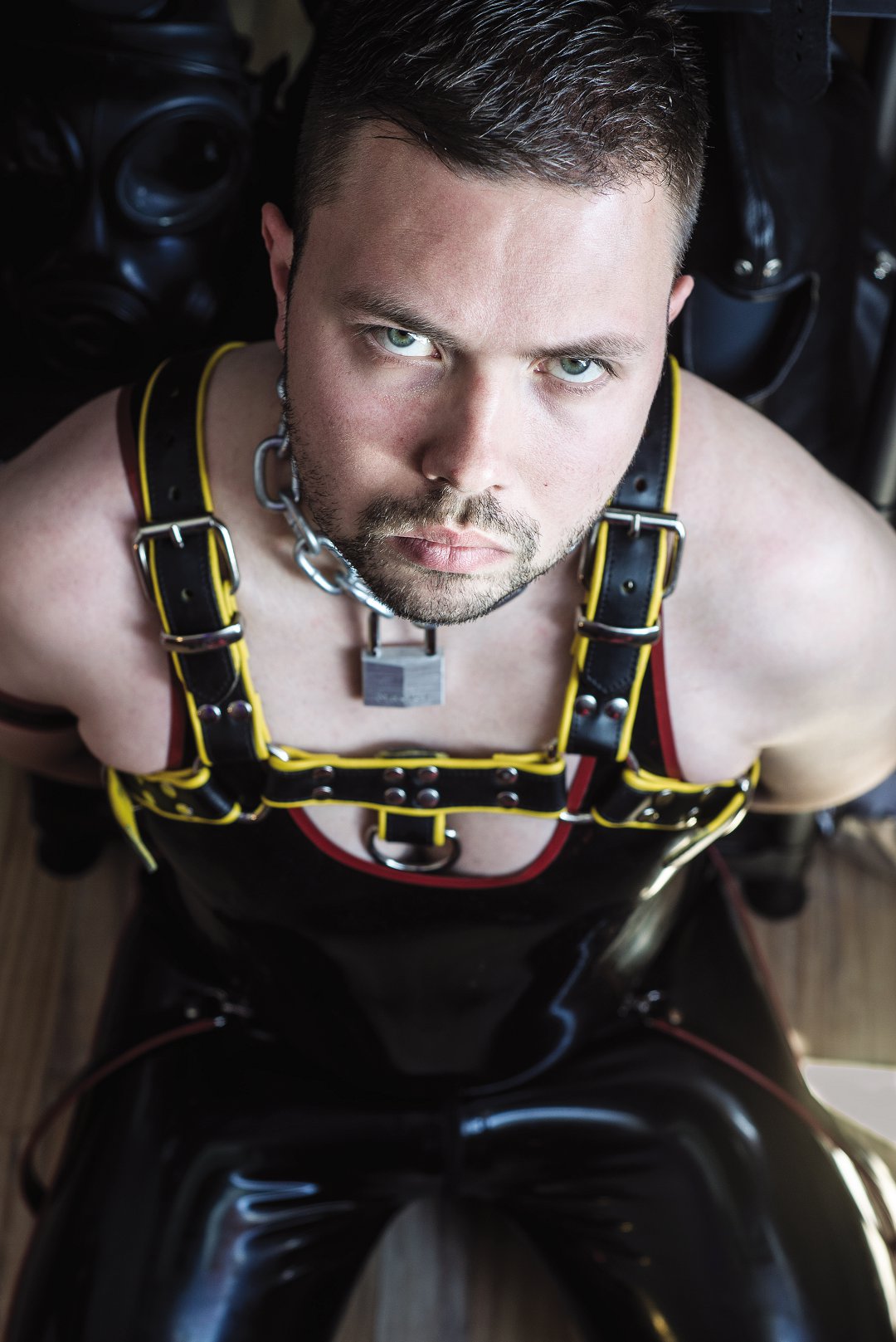 WHO IS FREDERIK?
Frederik discovered his passion for kink quite early in his life. Living in the scarcely populated northern German provinces for most of his life has not stopped him to explore Leather, Rubber, Fisting and BDSM.
Being a toy collector and user as well as a masochistic switchy sub at heart he started ToyTorture.com in 2012. The websites focuses on reviewing the best BDSM toys for gays and talking about play and kink from his perspective. Following his motto "Perverting the world one kinkster at a time" he is giving speeches and demos on BDSM. He is also a member of the Chicago Hellfire Club and the Quälgeist e.V. to support organizations which foster a welcoming and open environment for kinksters.
If you want to keep up with him and his kinky life follow him on Twitter @ToyTorture.