The fun part about my job is that I always get the chance to get to know new, inspiring people.
Creative, beautiful, talented quirky people. Meet Chelsea Boy, who is based in Amsterdam, and who loves to create (drag) art. In fact, art is what makes him tick. With artistic parents (his father being a painter, and his mother being a glass artist) art runs through his veins. Even as a child, ChelseaBoy was always creating stuff, that is, if he wasn't singing, dancing or playing the piano. Coming to Amsterdam at a young age and discovering the fetish scene turned out to be a true pillar in his personal development.
It's hard to put a label on him (as if we would want to do that). As he puts it himself:  In the words of Dr. Frank-N-Furter in the Rocky Horror Picture Show
:
"I am my own special creation!"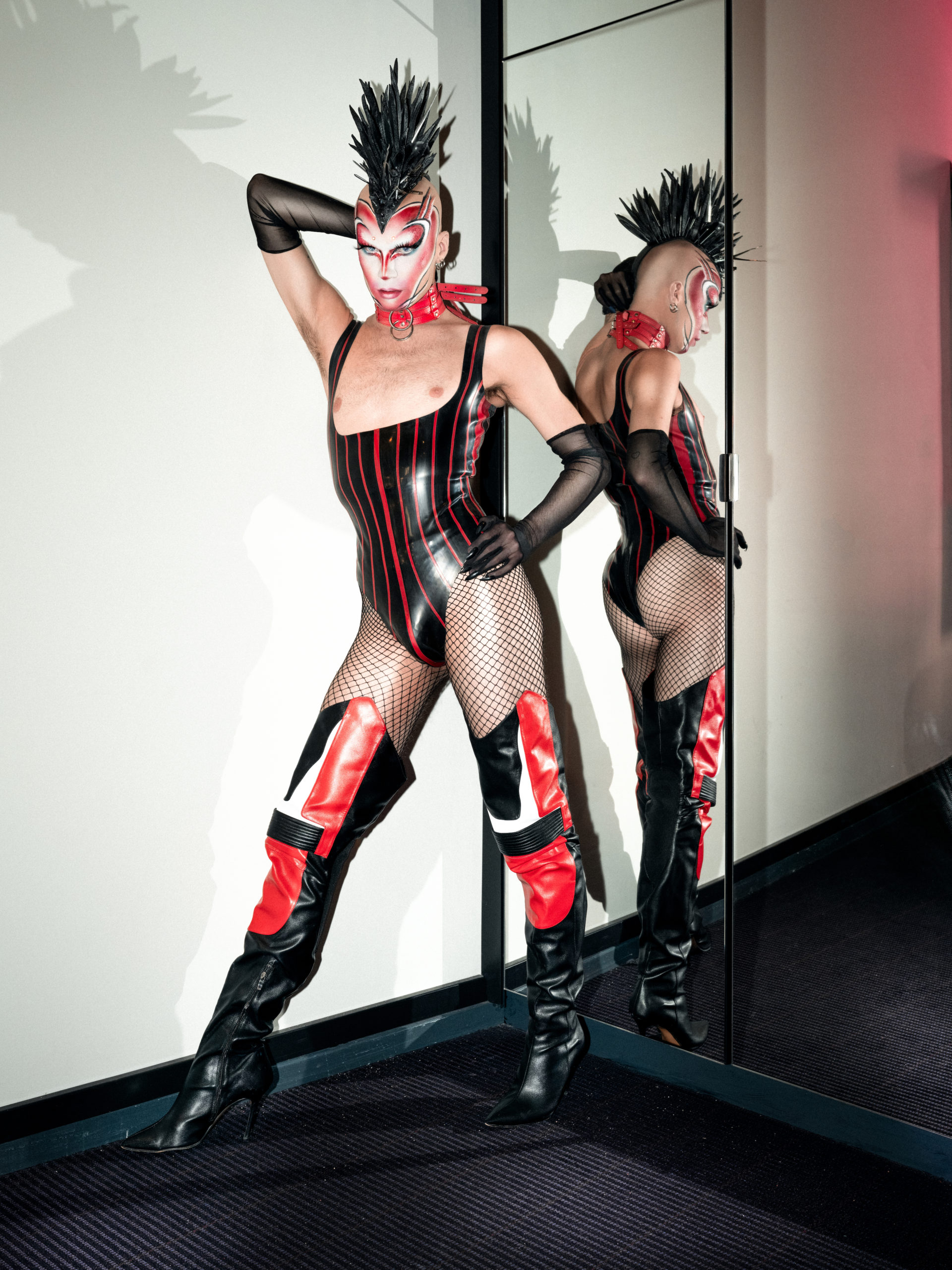 Hi ChelseaBoy! What do you do for fun? 
Without doubt that's creating art. As an artist I feel very lucky my job involves lots of it! The best part is in order to stay inspired; I get to do more fun things like going to concerts or watch  fashion shows and theater plays. Furthermore, I very much value meaningful connections with the people I love, whether that's trough deep conversation, stupid laughter or dancing!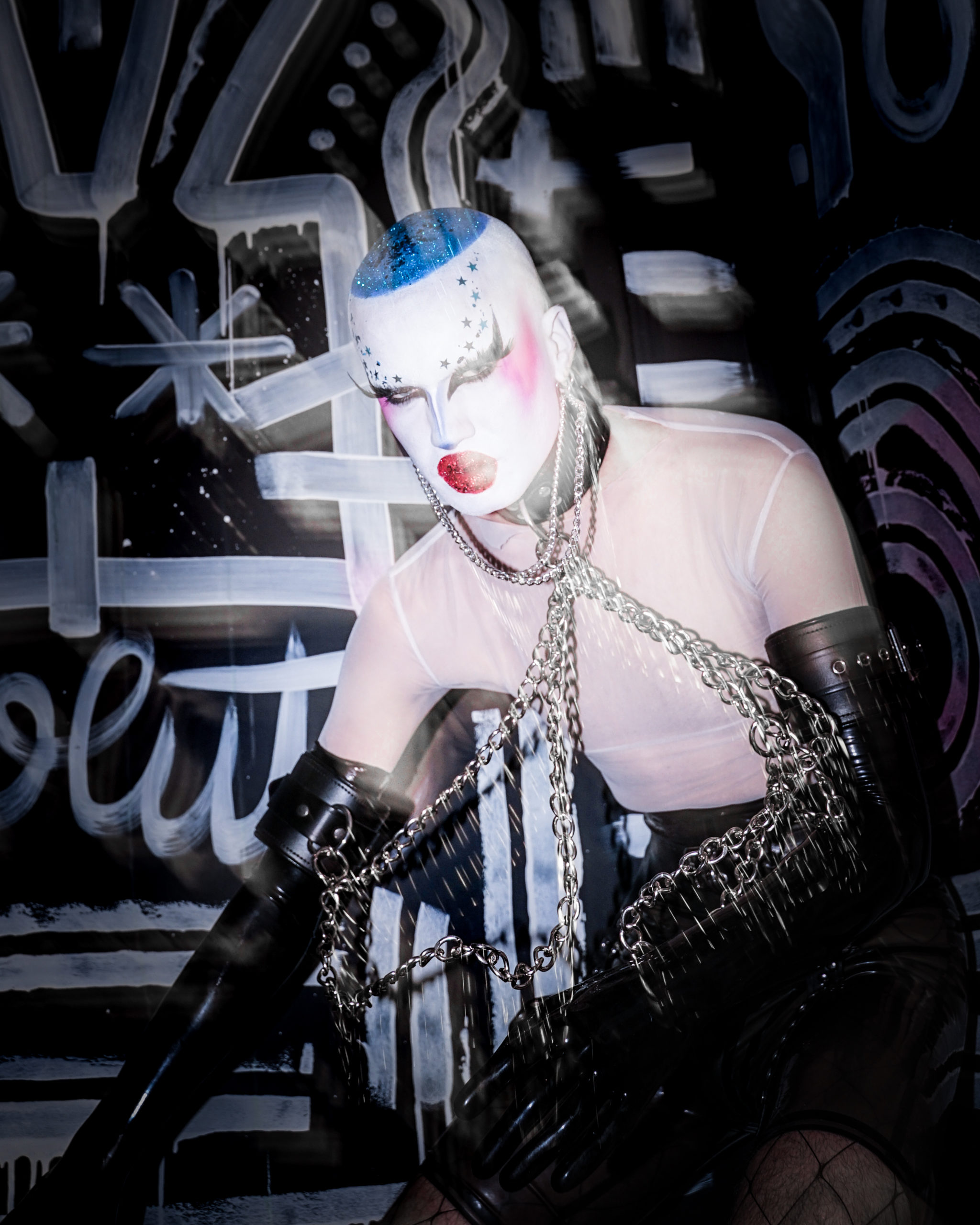 Can you describe your biggest talent? 
Naturally I'm not a specialist, which means I generally adopt new skills easily. Meaning anything I try I will easily reach a certain level of skill, but I tend to lack focus. At a very base level I would say that my soul-purpose in this lifetime is to share light and joy wherever I go. To inspire people to manifest their full potential, while simultaneously doing so myself. It may sound all fun, which it is most of the time. However, I also see it as a great responsibility, since I always need to make sure my inner light and dark is well-balanced in order to share that joy for life with others.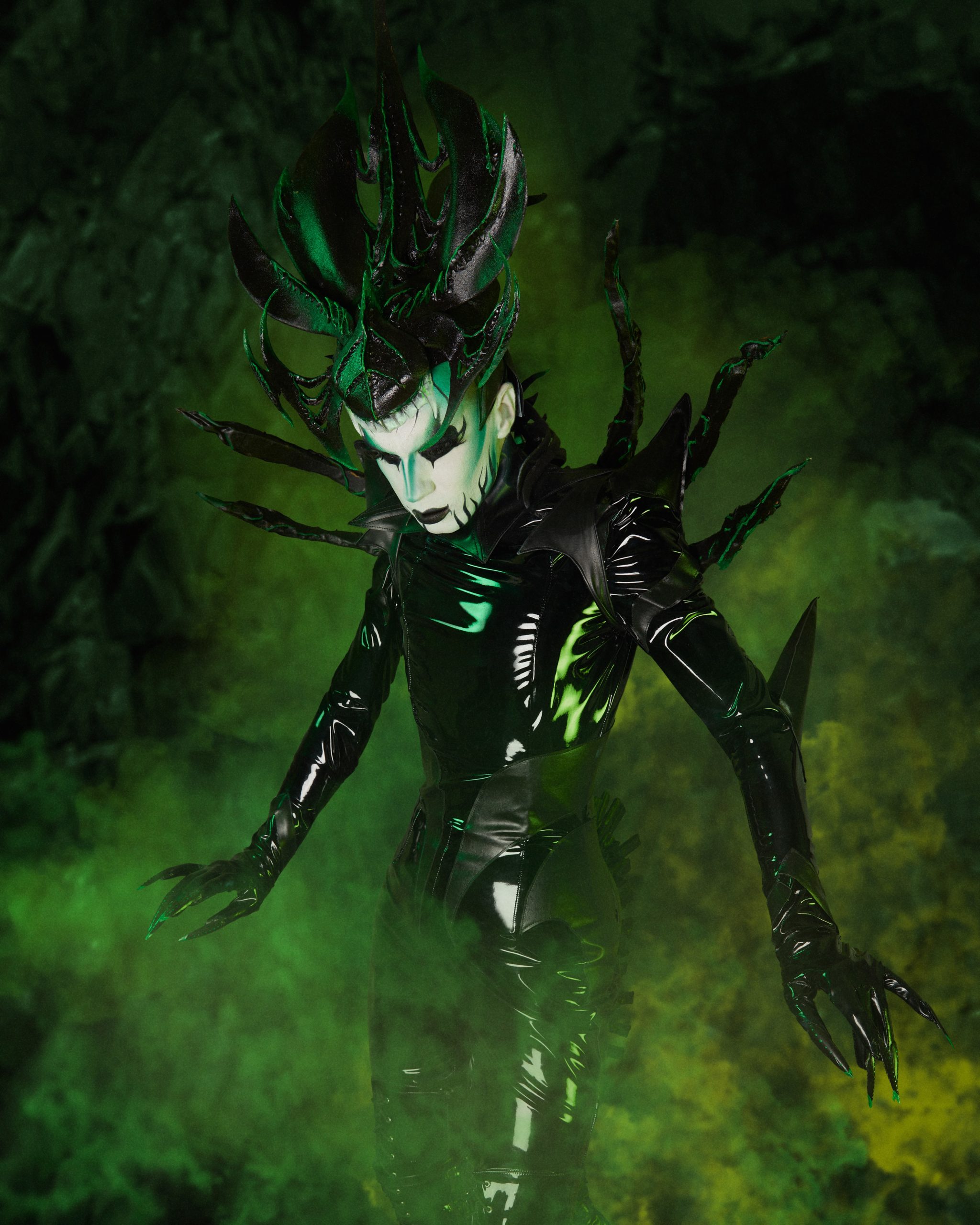 What is your artistic background? 
After taking art- and dance-classes for some years, I went to the art-academy as soon as I graduated high school (which couldn't have been soon enough I promise!). After that I spent some time at AMFI (Amsterdam Fashion Institute), but soon enough realized being in a structured school system didn't work well for my growth as an artist. I was determined to find another way, which after years of work I believe has come into fruition. Looking back, I don't think I would've done it any other way. There is so much for me to learn still, but this path has shown me many important life-lessons at a young age. The most important one being: The universe has got you! Trust is the key.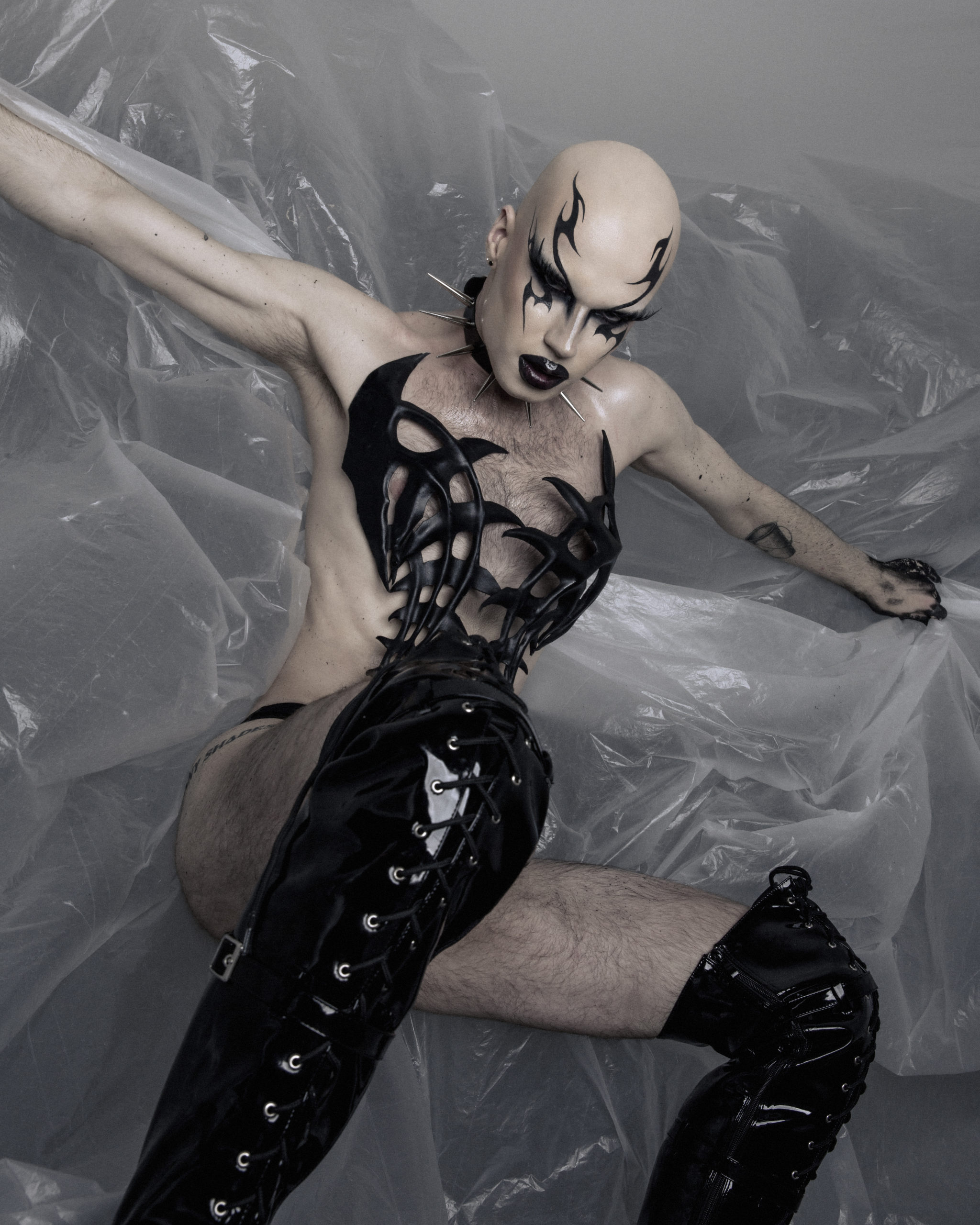 Do you consider yourself an artist, a performer, or….? 
In all honesty, I don't put much value in a title for what I do. Yes, as someone who makes art I were to be called an artist, but I'm also a performer and a visionary. Lately I'm trying to break down these forms of identity as much as possible, especially since they often serve as an instruction for others on how to perceive me, which is something I prefer to keep open as much as I can.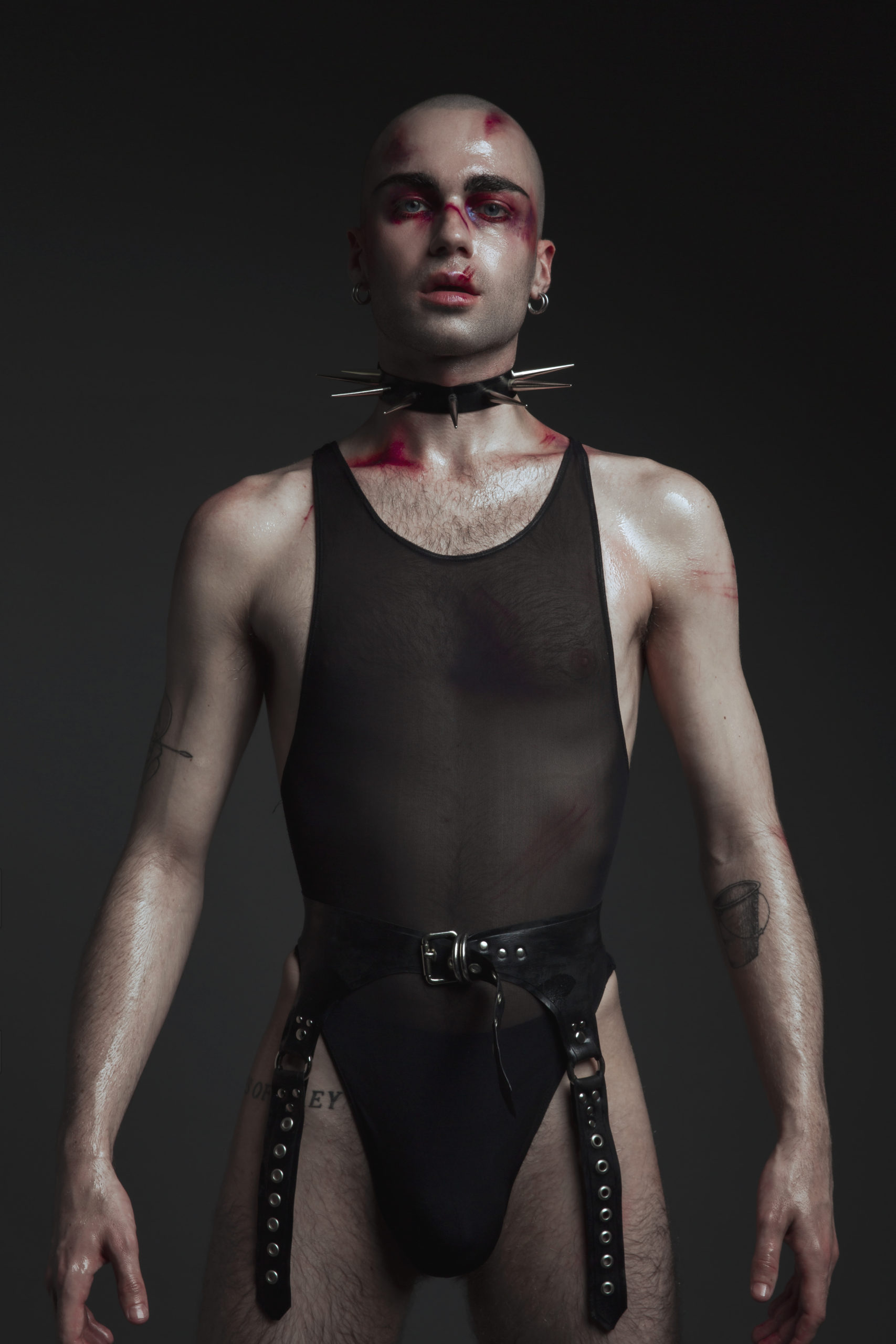 Are you attracted to the fetish scene, and if yes, which aspect attracts you most? 
It's about far more than sexuality for me personally.  Ultimately, it's about freedom for me. I believe as queer people our journey into discovering ourselves, along with our bodies and sexuality, often takes off on the wrong foot because of societal suppression. Many of us are taught from a young age that who we are and what we desire romantically and sexually, is wrong or sinful. Of course, this suppression isn't always experienced in a direct sense, instead it knows many subconscious layers. This leaves so many of us wondering what feels right for us, and whether or not our desires are valid. The fetish scene plays such a pivotal role in this quest for our true selves, as it has the ability to guide us on our journey by offering us a safe space to help us find back our essence. Fetish offers the potential to unlock that unconditional love for ourselves, often hidden under layers of internalized queer-phobia. 
Is erotica important in your work? 
It is more than important. I consider it to be one of the essential elements in my work. The purpose of my work is to inspire people to celebrate each aspect of their being. If I can show people how to trust their inner compass completely, the result would be to move around this world feeling completely free and uncompromised. I wish that for every being on this planet. Erotica is one of those aspects, one that I believe is a very natural aspect of our being (Note: of course this is not the case for everyone). For those of us in which it does play a part, it is something that often requires extra attention. So often it gets compromised in people through societal pressure. By embodying erotic characters in my work, I hope that I can spark something in the viewer that will make them embrace their own sexuality more. Perhaps a more important angle: to embrace their bodies for the beautiful vehicles they are.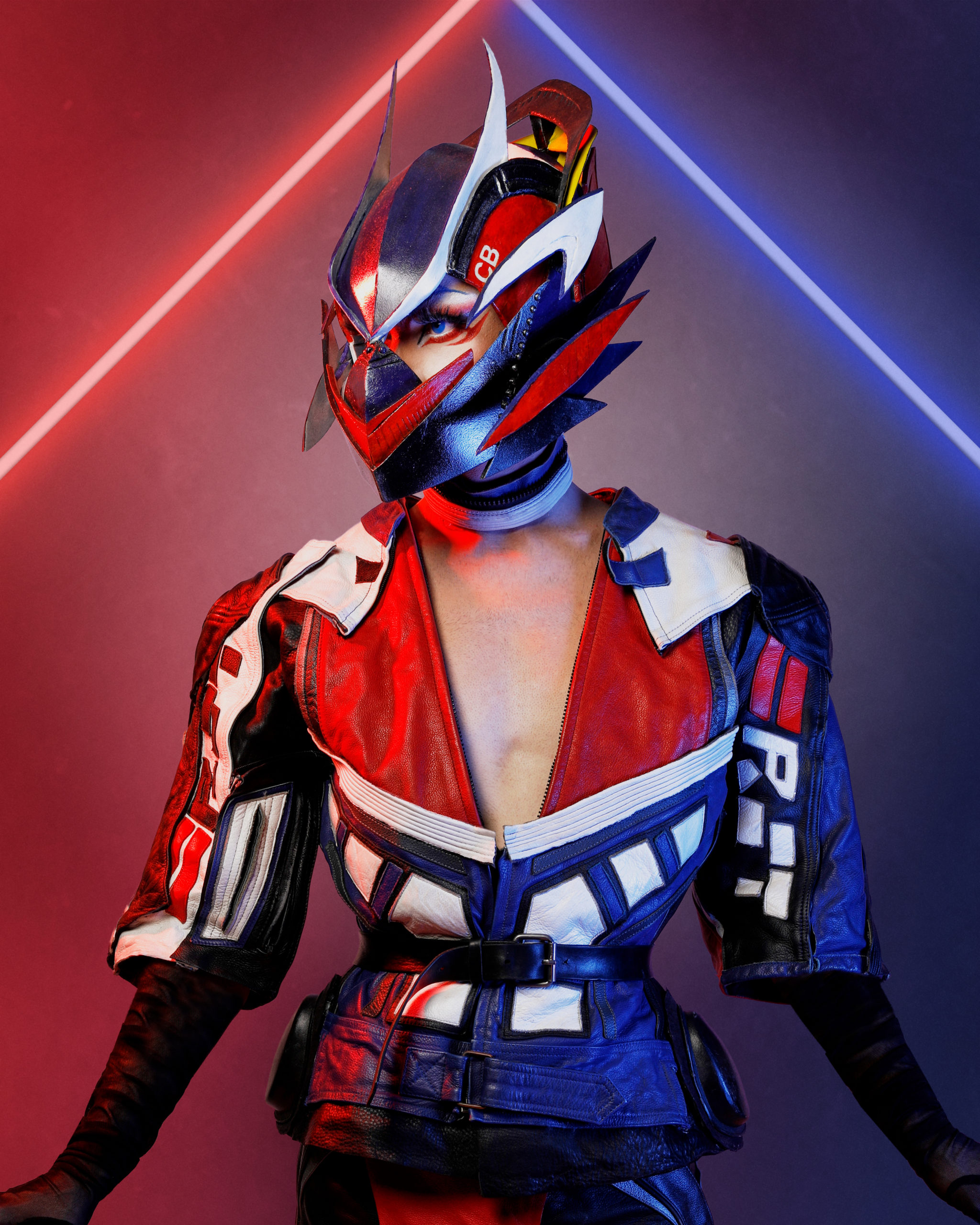 What part does fashion play in your work, and who is (or are) your favourite fashion designers? 
Both in my work and outside of it, I use the way I dress as a tool for many different purposes. One of these purposes is to uncover all hidden parts of myself. In order to observe them, get to know them and learn to love them. I also love using my wardrobe to empower or soften the mood I'm in, to make myself feel safe, or to push myself out of my comfort zone. Fashion has that multi-purpose essence that I love to play with. One of those designers that spark that  playful joy in me is Windowsen (https://shop.windowsen-official.com/), who learned how to integrate the right amount of humor into their super cool sci-fi aesthetic. I think taking fashion too seriously is so boring!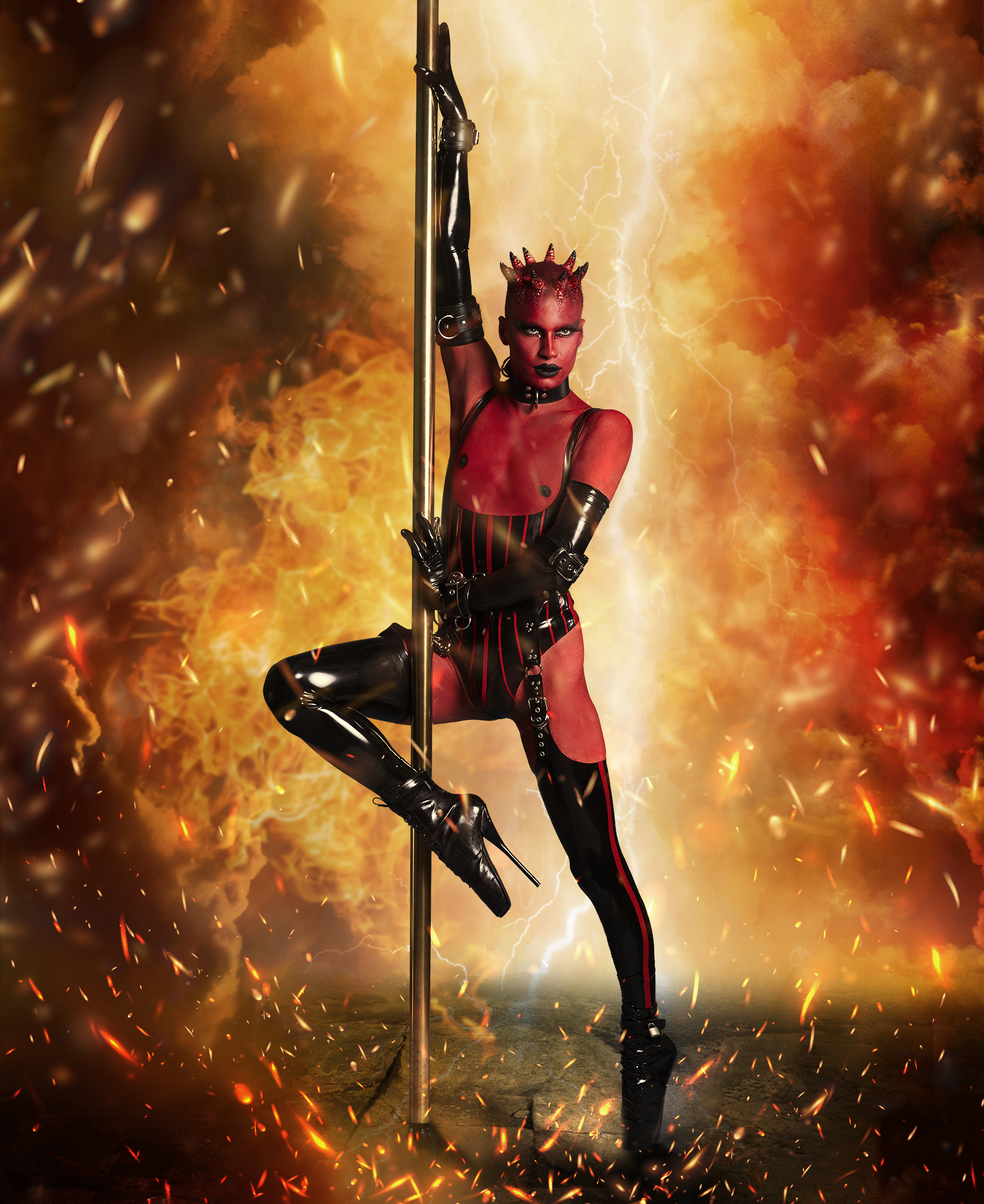 Do you create your own looks? 
In the first place all of my looks are a product of my imagination. I am very precise when it comes to executing my vision, because the wrong choice of textiles or silhouettes might completely reshape what I aim to convey. That's where collaboration comes in. I like to create looks by myself, but I love to work with a designer whose vision and expertise I know will add value to my idea. Translating a concept into a physical design is one of the most fun parts of drag for me, so if I'm not creating the look by myself, I will always make sure I am fully involved in the process.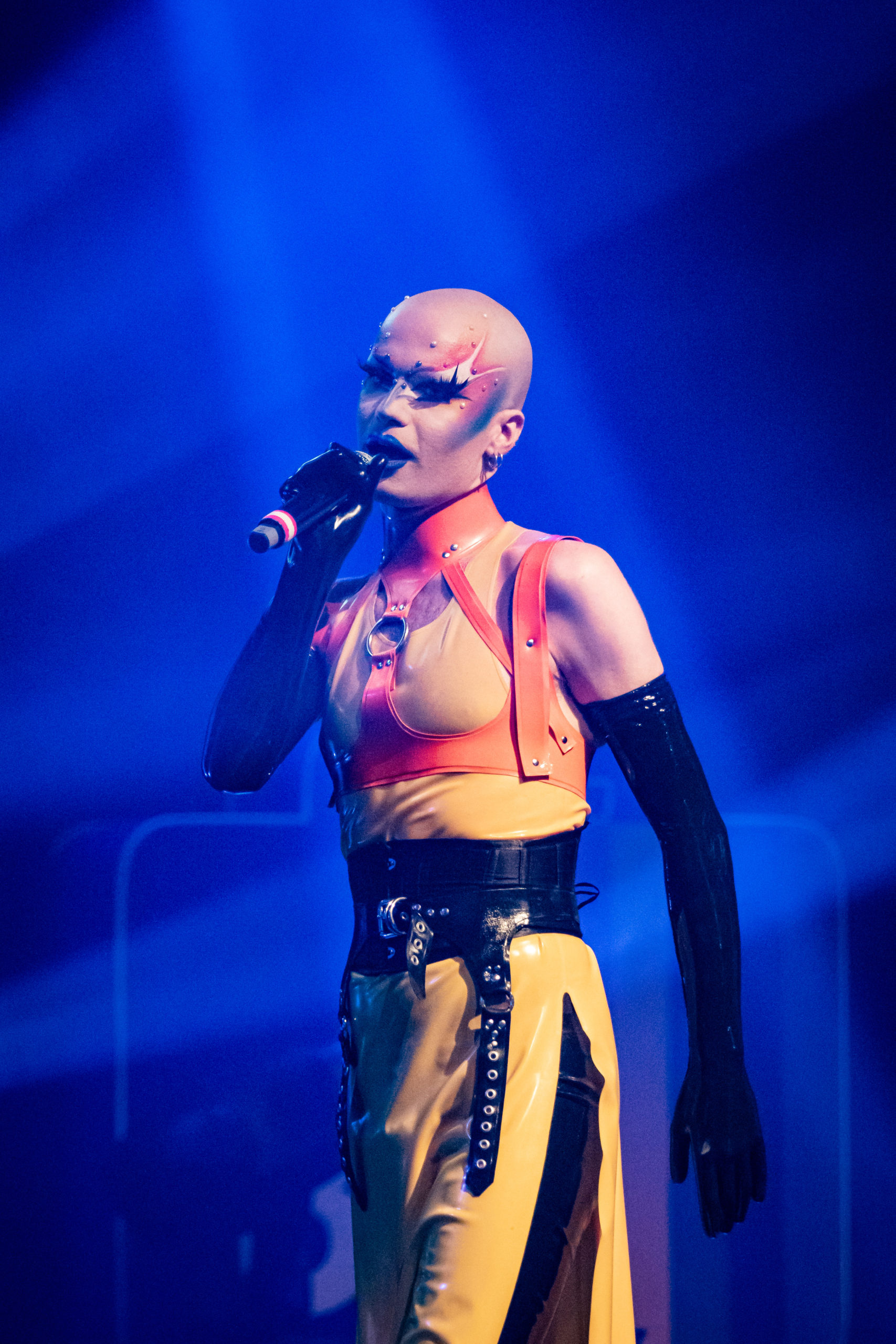 You participated in drag race Holland; do you consider yourself a drag queen?
I believe a big reason for me to be casted on Drag Race Holland was that I'm more of a  non-conventional drag artist. I love having that role, because I feel much more artistic freedom outside of that box. As a drag 'queen' I feel female impersonation should always play some part in your drag, which for me usually isn't the case. Do I mind being considered a drag queen? Not at all. At the end of the day, we're in a community of incredible people showcasing their artistry, and that's what I love to celebrate.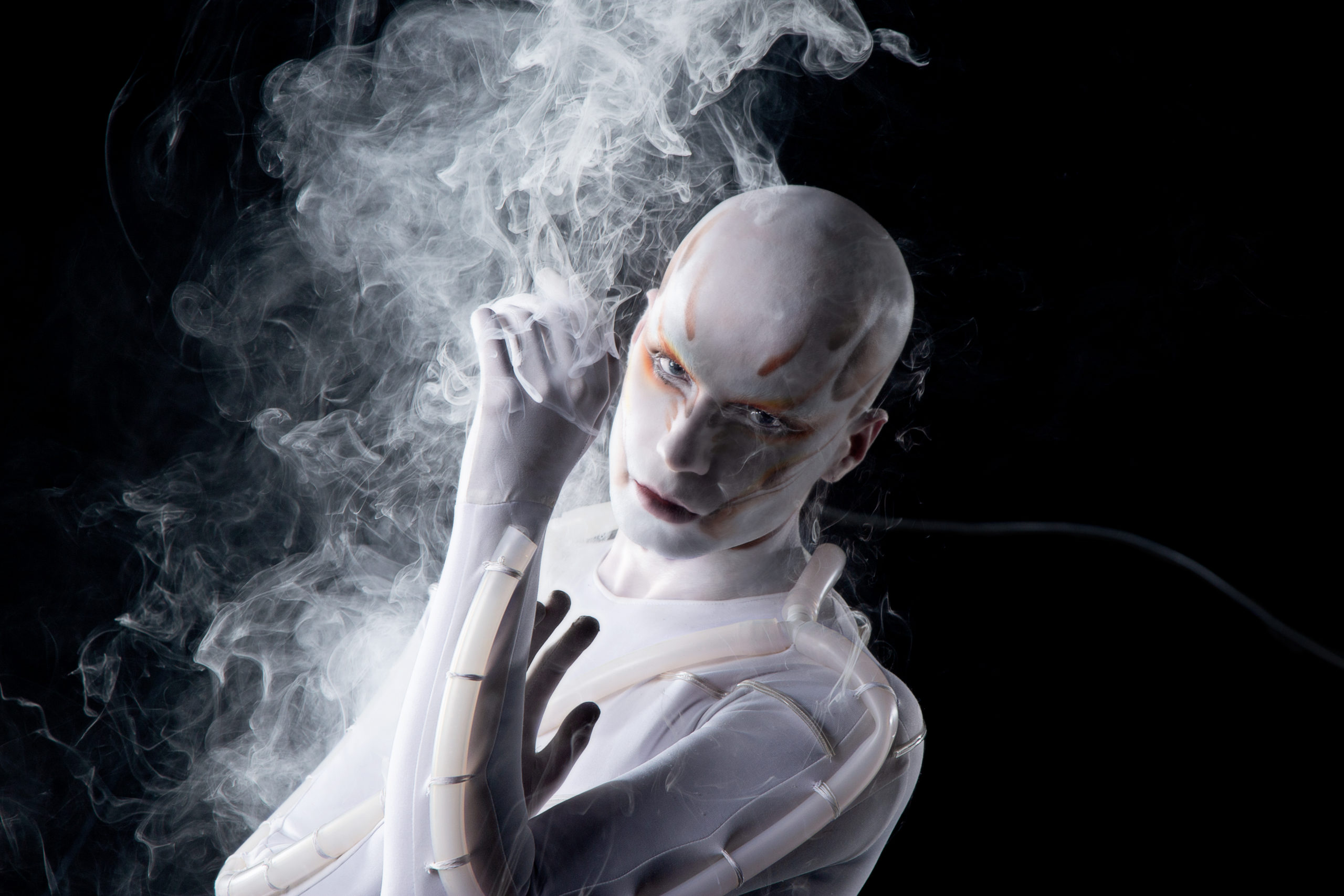 What is the difference between Chelsea boy, and, Brian (the person you are in "normal life")? 
Lately I love using a guitar as a metaphor to describe the difference between the two. If I would consider myself (Brian) to be the sound box, and the strings to be the different facets of me , ChelseaBoy would be the one pulling the strings, causing the vibration of the strings to echo into the sound box (my being). It's a way to describe ChelseaBoy as an instrument to explore, unravel and express different parts of my being, therefore reflecting onto others.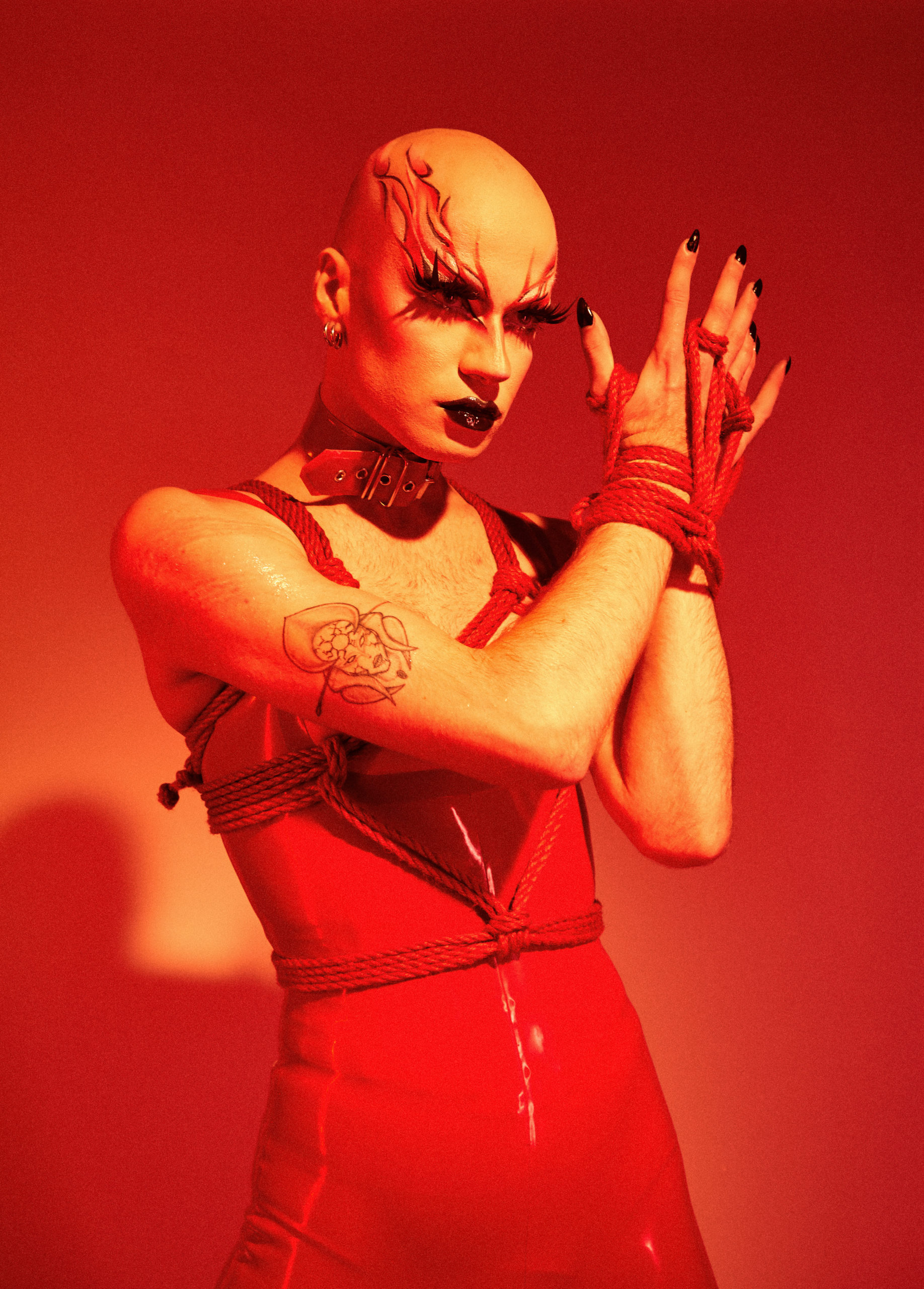 What does beauty mean in your opinion? 
Beauty is a value that for me describes the ability to recognize love in anything physical. It's a real tricker, because the limits of recognizing beauty are within us. The more beauty you find in yourself, the more you're able to see it in everything around you. I love to see beauty where other people see ugliness. It's almost a skill that relates to optimism or goodness, to look for what's beautiful, because there's beauty to be found in the deepest darkness. Beauty is nothing but a mirror. Therefore, to feel beautiful holds much more power than to look beautiful.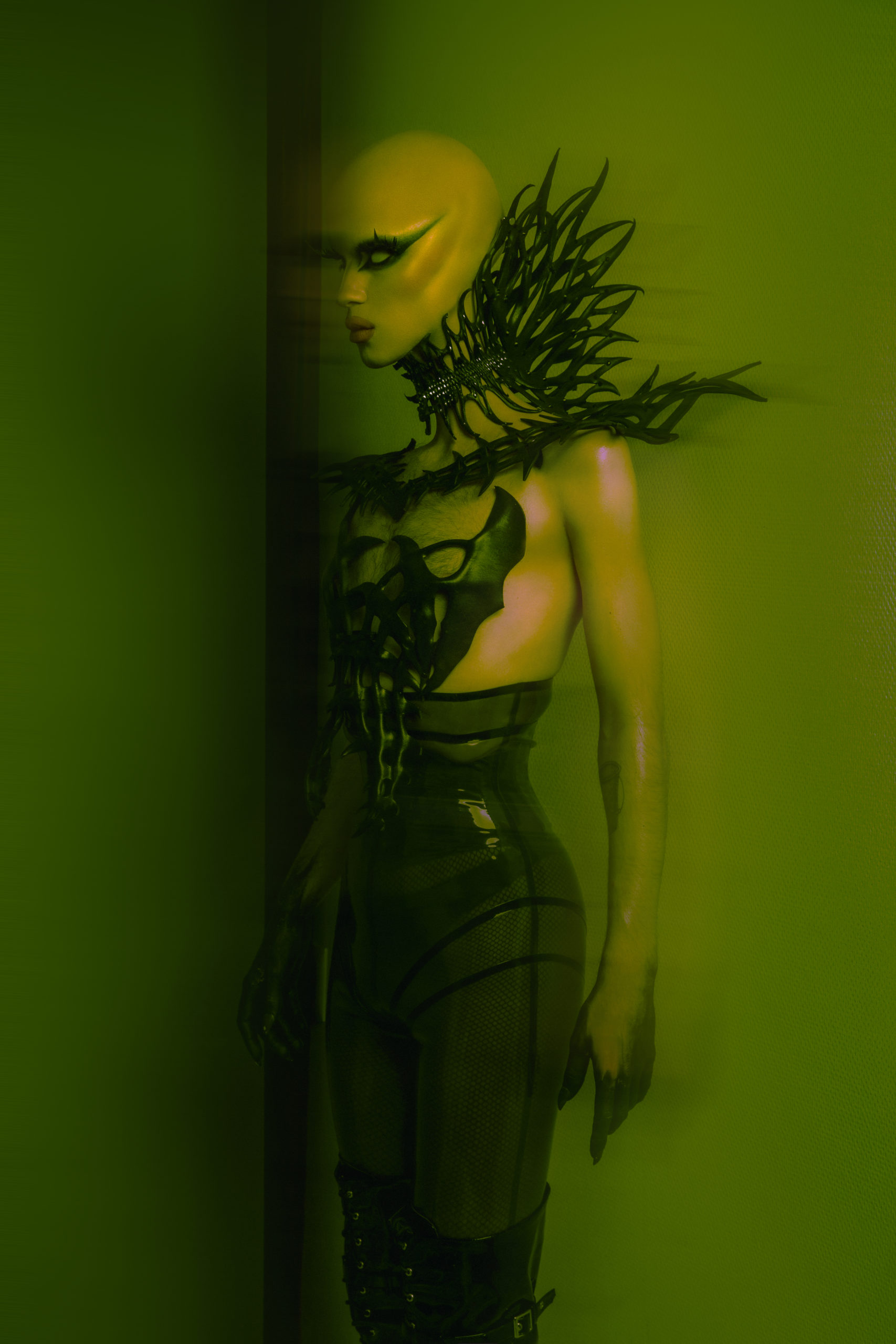 Do you have plans or projects coming up? 
Absolutely, and I am so excited already. I always get so energized creating my own art-projects, so, I'm pretty sure you can expect more of those this year. Furthermore, there are some very exciting TV-shows and performances in the pipelines. You can definitely find me at Grauzone Festival in June and at Lowlands in August. If you'd like to stay up to date on where else you can see one of my shows, make sure to follow me on my socials @xochelseaboy, where I will keep you tuned on the exact dates. With the pandemic gradually fading, I'm also crossing my fingers for the opportunity to travel abroad, to finally be able to meet all these people who love drag as much as I do, and have a freakin' blast! The only way is UP! 
Go follow Chelseaboy on all socials

@xochelseaboy