Last November, my Alpha @pupTitan73 and I were invited to teach about puppy play at Domination Weekend in Copenhagen, Denmark. It was the first time that I've ever been to this event, though held at a longstanding kinky institution in the city: SLM Copenhagen. I've always been in love with the Danes. They're kind, cultured, and absolutely gorgeous people, but I've not known them to have a strong or vibrant fetish community. Coming to Domination in 2021 absolutely broke that misconception in me, as I was both humbled and amazed.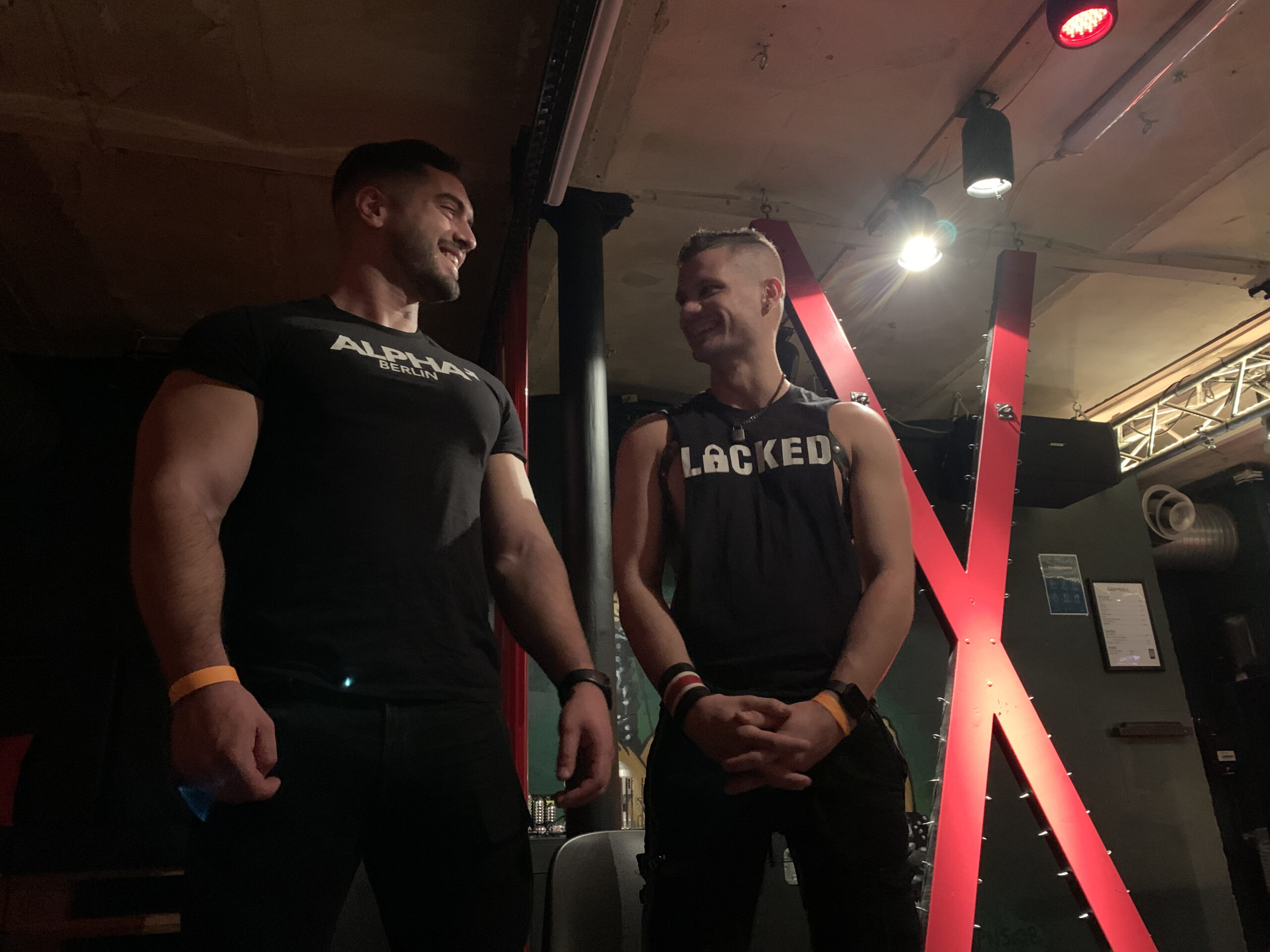 The weekend consisted of five days of daily events including workshops, master classes, and second-hand gear markets, followed by drinks and parties in the evenings. All events were held at SLM Copenhagen, right in the city centre by the famous City Hall and amusement park Tivoli. Tucked away behind a garage gate, you open the door, pass through coat check, and suddenly find yourself in a big, deep, and very kinky safe space with as much gear and BDSM furniture as you can imagine. In this space, we set up our workshops and masterclasses, including topics from rubber cleaning to electro, flogging, and of course puppy play.
Personally speaking, I've never been invited to teach about my fetishes before, and it certainly gave me nerves. I learned that being nervous was futile; I was in a safe space surrounded by other kinksters who not only supported me but held a genuine interest in hearing what my Alpha and I had to share with them. I never felt so appreciated in a kink sense before. I was not the only one who had things to say though, as I also found myself learning many new tricks and ideas for play from other speakers.
That's what made this event so special: I felt welcomed, I shared my ideas, learned new ones, and of course, had lots of fun! I highly recommend attending this event in the future, but don't just hear it from me, hear it from the organizer of Domination himself: Sir Jonas.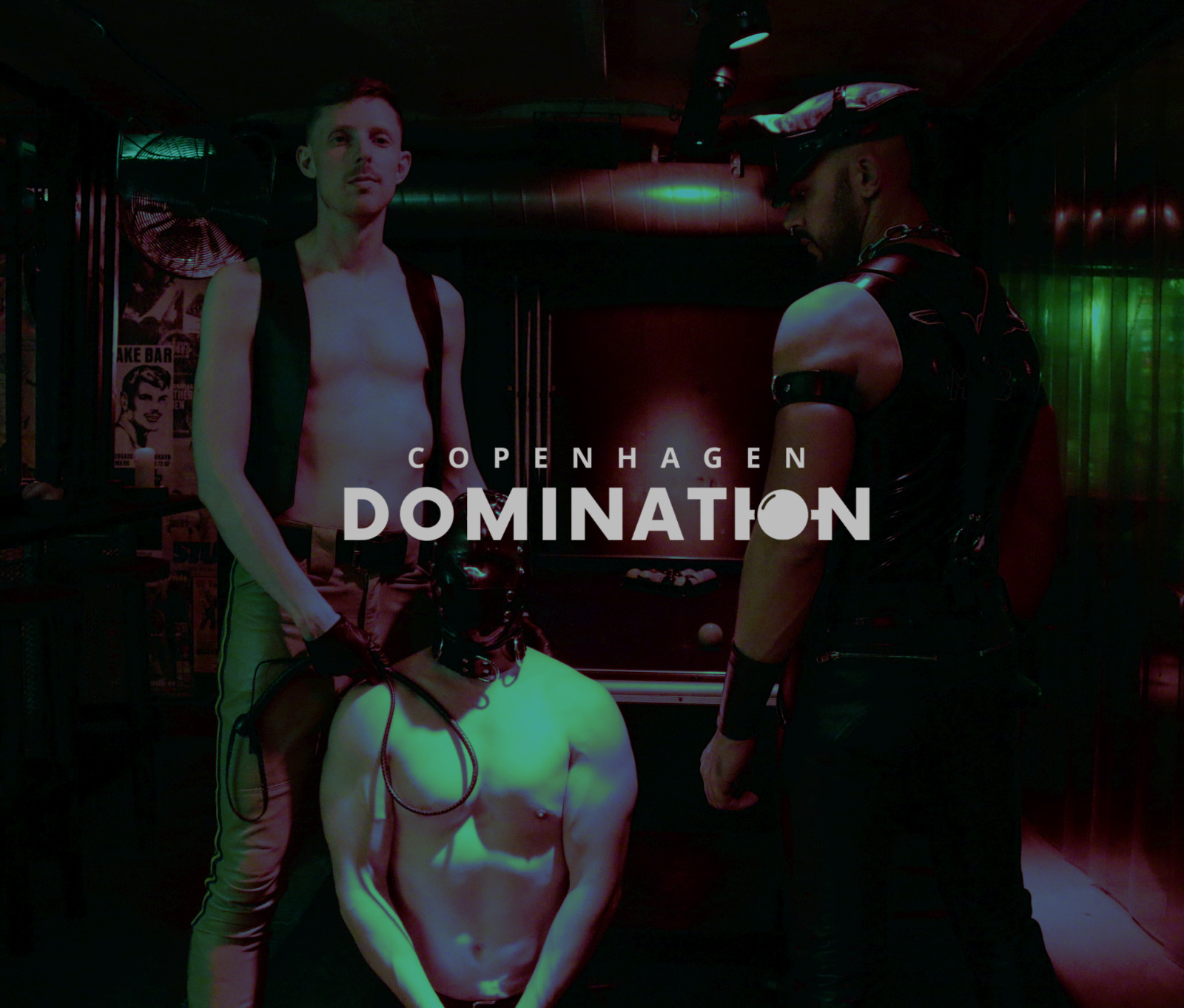 How long have you been on the scene?
"I started out in my teens (15 is the legal age of consent in Denmark) but I wasn't very connected to the scene such as it was at that time. I think my first realization that there was a big community out there, was a visit to The Hoist in London when I was about 22."
What are your favourite kinks?
"My favourite kink is; control. This can manifest itself in a lot of ways. Bondage and power exchange is about physical and mental control to give an example. I also enjoy the physical sensations of wearing gear, and I like putting big things into big boys."
What inspired you to pull Domination together? What was your goal for Domination?
"I wanted to create an event where sharing and educating was the focus. I found that the participants were so thirsty, both for learning specific skills and for questions and conversations about why we do what we do. I don't think there was a single workshop that did not run out of time. People were so curious."
How is it to be kinky in Denmark?
"Denmark is a fun culture. The people are very relaxed about sex and sexuality in general. They are much more likely to say, "That's great!" than, "That's gross!" – and that's nice.
On the flip side, it can be hard to find like-minded people – especially if you are not in Copenhagen. We are a small country, so it's harder to disappear in the crowd and you don't get the big venue experiences."
Tell me about the history of SLM Copenhagen. What does it mean for the community here?
"SLM is currently in the third venue in the city to host Domination, this year being its first year as host, and is itself proudly marching towards its 50-year anniversary! At its heart, it's still a volunteer-driven safe space where people look after each other. SLM is still learning to open up and advertise itself – even in Denmark, it wasn't always easy to run a fetish club for men. But in the years that I've been at the club, I've seen it move from being a "secret" place to a major force in the wider community – as it should be."
I certainly had fun at Domination, that is without a doubt. How do you feel it went?
"I felt like it went by in a flash. I certainly have a newfound respect for people who manage events.
I was very proud to see everyone bring their best and unedited selves. I can't wait to set up more workshops for Domination 2022. I think it was a success – and many people told me that it was – but at the same time I have so many things I want to improve and expand upon."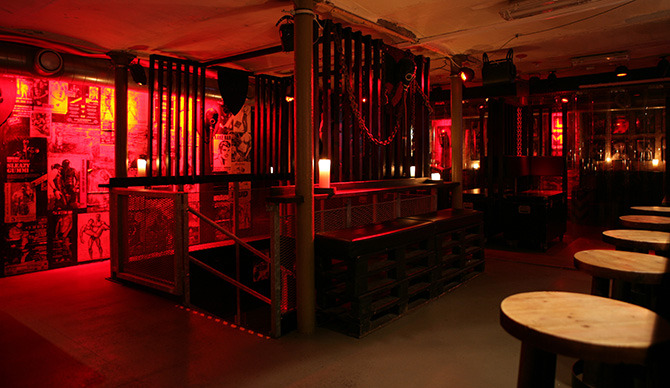 What are your plans for the future?
"SLM is very invested in keeping Domination going – it's kinky and community-based and that's just how we like things. In the future, expect more workshops and more ownership. This first event was pretty much as I wanted it to be, but in SLM we have a culture where events are created by members for members. I hope to give up more and more control of the contents of the event, so it reflects what the community is and wants."
Is there anything you would like to tell our readers about Domination?
"Please get in touch if you want to participate, help out, or otherwise get involved. The workshops are run by completely regular people who are passionate about their fetish. That could be you.
Feel free to contact me at iason@slm-cph.dk or on Instagram @slmcph.