GET INTO YOUR COMFORT ZONE WITH MISTER B URBAN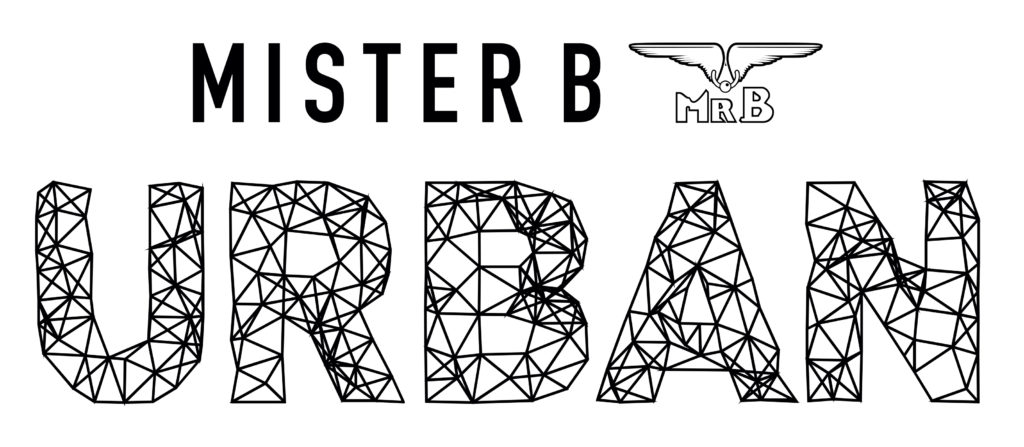 THE NEW MISTER B URBAN UNDERWEAR COLLECTION, FEATURING QUALITY MATERIALS, CLASSIC DESIGNS, AND NOW, ALL NEW SIZING! MISTER B WANTS EVERYONE TO BE ABLE TO ENJOY URBAN EVERY DAY!
The Mister B Urban underwear collection is different each year. Typically, they are designed to be the perfect underwear, briefs, jockstraps, and jock briefs for your underwear party, your sexy Instagram posts, your slutty dates, and all the other kinky fun you can do with a little fabric wrapped around your waist. This year, however, on account of the major social changes we've experienced, including the lack of parties, festivals, and social events, Mister B has everyone's daily needs in mind. For the person who likes to feel sexy no matter what they do or where they go, the new Urban collection is for them. With simple, classic-style jockstraps, briefs and boxers, Urban can be the underwear you wear every day. Great for work, the gym, or a date, the traditional jockstraps, briefs, and boxers can be worn anytime and anyplace, making you feel super sexy no matter what you are doing.
Like all the other Urban collections, these new designs feature the signature Mister B Urban inner push-up pouch to create a head-turning package. The cuts are specifically made to create the sexiest shape for everyone's butt, legs, and belly, plus now with the new sizing, the fit is even better for everyone. Mister B is working to make gay and fetish clothing more inclusive.
This is through many different ways, including both the cuts and sizing of our clothing. The Urban collection has gotten a design makeover and they are now better suited to more bodies and shapes, plus available in five sizes from S to XXL! Yes, Mister B knows that bigger butts need sexy undies too!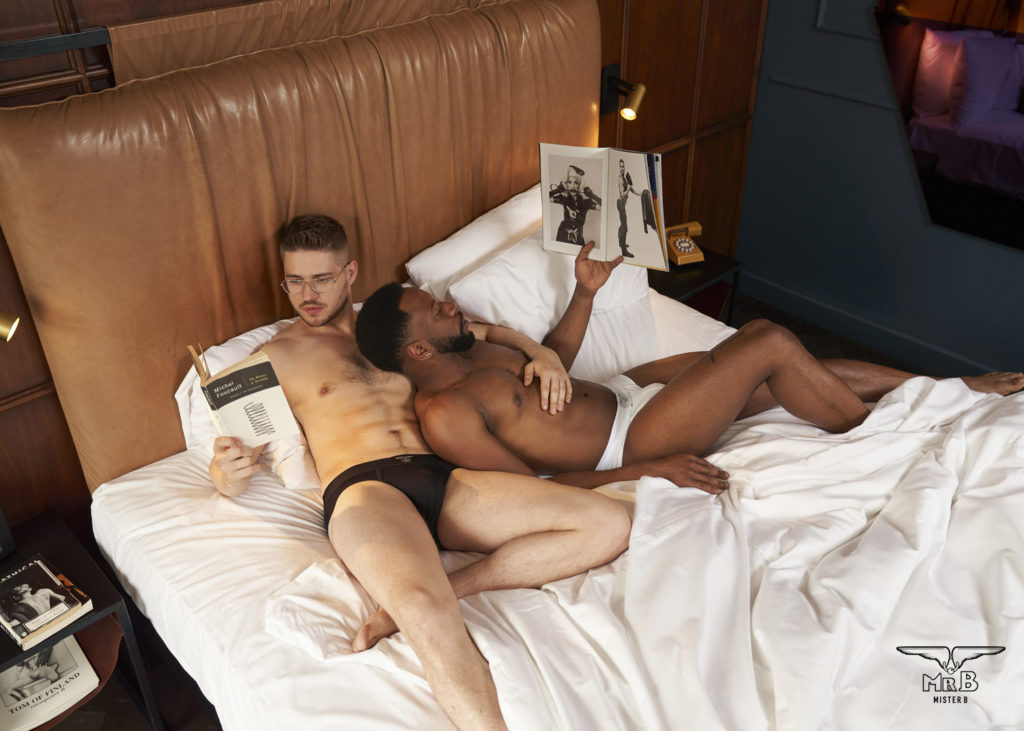 Get one of each style in the new 3-pack with a red, white, and black pair and be sexy every day.
Also, in the classic tradition of our Urban collection, with our styles named after cities around the world, we pay homage to our friends in Canada this time with the Toronto Jockstrap, the Montreal Brief, and the Vancouver Boxer. For all the different bodies of the north, and all over the world, slip your hot body into the new Mister B Urban underwear and feel sexy, every day.
Reading is fundamental. Getting nestled up with a good book or fun mag requires the coziest of clothing. It does not, however, require looking sexy, but for Damian and Dylan there just isn't any other way. We all may enjoy the feeling of sexy, but some of us just like to read.
Style and comfort are the sexiest way to go. Lovers Damien and Dylan take nothing for granted, they keep the fire burning even during the simplest of times. When lounging around the house, they do it in their perfectly fitted, hot, Urban briefs. Domesticated living has never been sexier.