The search for Holland's Next Drag Race Superstar starts August 6th on Drag Race Holland Season 2, premiering on WOW Presents Plus worldwide (excluding the Netherlands) and on Videoland exclusively in the Netherlands!
A new season, new judges but of course hosted by the dutch tv icon Fred van Leer himself.  With yet again gag-worthy runway looks, hysterical acting challenges, and a sexy pit crew.
Judging alongside Fred we have the amazing Marieke Samallo queen of Milkshake festival as "the Dutch Michelle Visage" as well as recuring judges Raven van Dorst and Carlo Boshart
Marieke Samallo (She/her)
If you say Milkshake, you say Marieke Samallo, as creator and director of Milkshake Festival and as a creative entrepreneur and owner of the creative agency D.O.L.HOUSE, she knows the drag scene like no other. Many queens have already gotten a stage because of her. Marieke can be seen every week as a permanent judge next to Fred.
Carlo Boszhard (He/Him)
Presenter Carlo Boszhard is no stranger to Drag Race Holland. After being a guest judge in the first season, Carlo now returns as a judge in the second season and will alternate his jury position with Raven van Dorst. He is known from his many television shows and chararcter based sketches.
Raven van Dorst (They/Them)
Artist/presenter and non-binary icon Raven van Dorst next to being a great artist they are known for appearing on and presenting many dutch television shows they were also featured in the first season of Drag Race Holland. That went so well that they were asked back several times to officially have a seat next to Fred and Marieke.
In addition to these fabulous judges, other guest judges also stop by, such as Elise Schaap, Soundos El Ahmadi, Buddy Vedder, and Alex Klaassen. During their various challenges, the queens will also be surprised by stars and other extra special guests.
"Racers, start your engines!"
Meet the 10 drag queens that will be competing for the title of Holland's next best drag queen. a competition with crazy challenges like acting,  performing, and showing off their amazing looks and make. up artistry. as well as their Charisma Uniqueness Nerve and Talent. to decide who will win. the main prize of Dutch Drag Race Superstar, a cash price of  €15.000, a crown and scepter of Fierce Drag Jewels, Their own hosting stage on Queer music festival Milkshake Festival 2022, and an editorial campaign for Cosmopolitan magazine.
"May the best drag queen win!
Now let's meet the queens!!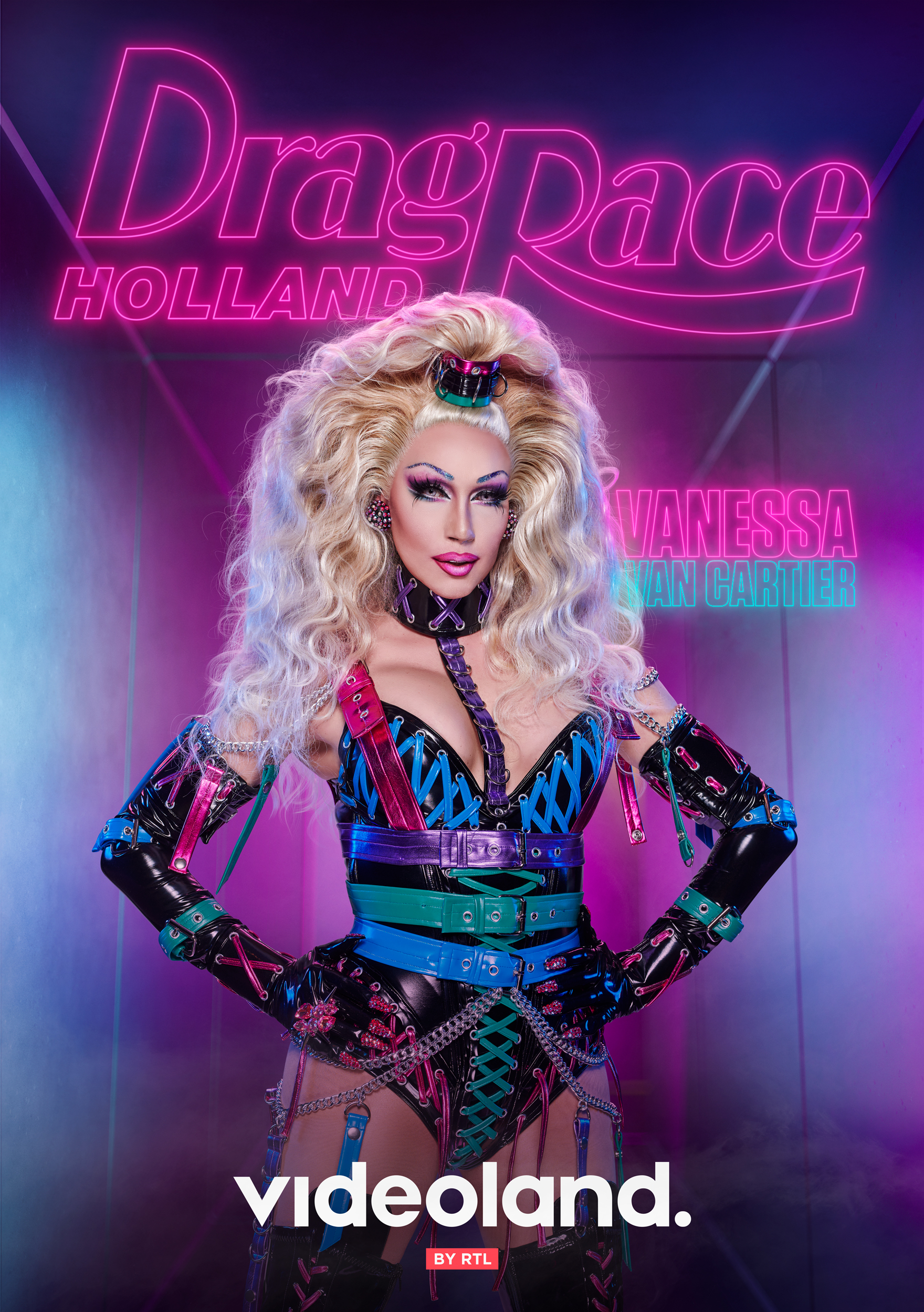 VANESSA VAN CARTIER
She / Her , 41,
Zele (BE)/Rotterdam (NL)
The only Flemish queen this year, with her Italian roots, Vanessa van Cartier, has taken the world by storm, and really put herself on the map by winning the Miss Continental,  "For the first time in history, a drag performer from Europe and a fully transitioned trans woman won one of the most prestigious pageants in the world, the Miss Continental, with legendary past titleholders such as Brooke Lynn Hytes and Naysha Lopez, the Belgian queen Vanessa Van Cartier made history in an emotional and iconic night to remember
Apart from that, she is known for her fierce lipsyncs and her polished drag style. Vanessa is one of the drag mothers of the previous winner of Drag race Holland Miss Envy Peru. 
Vanessa is proud to bring Trans representation to the show, as an advocate for trans rights the work is never done. She always tries to tell a story with her drag and convey a message.
Get ready for this queen to give it her all.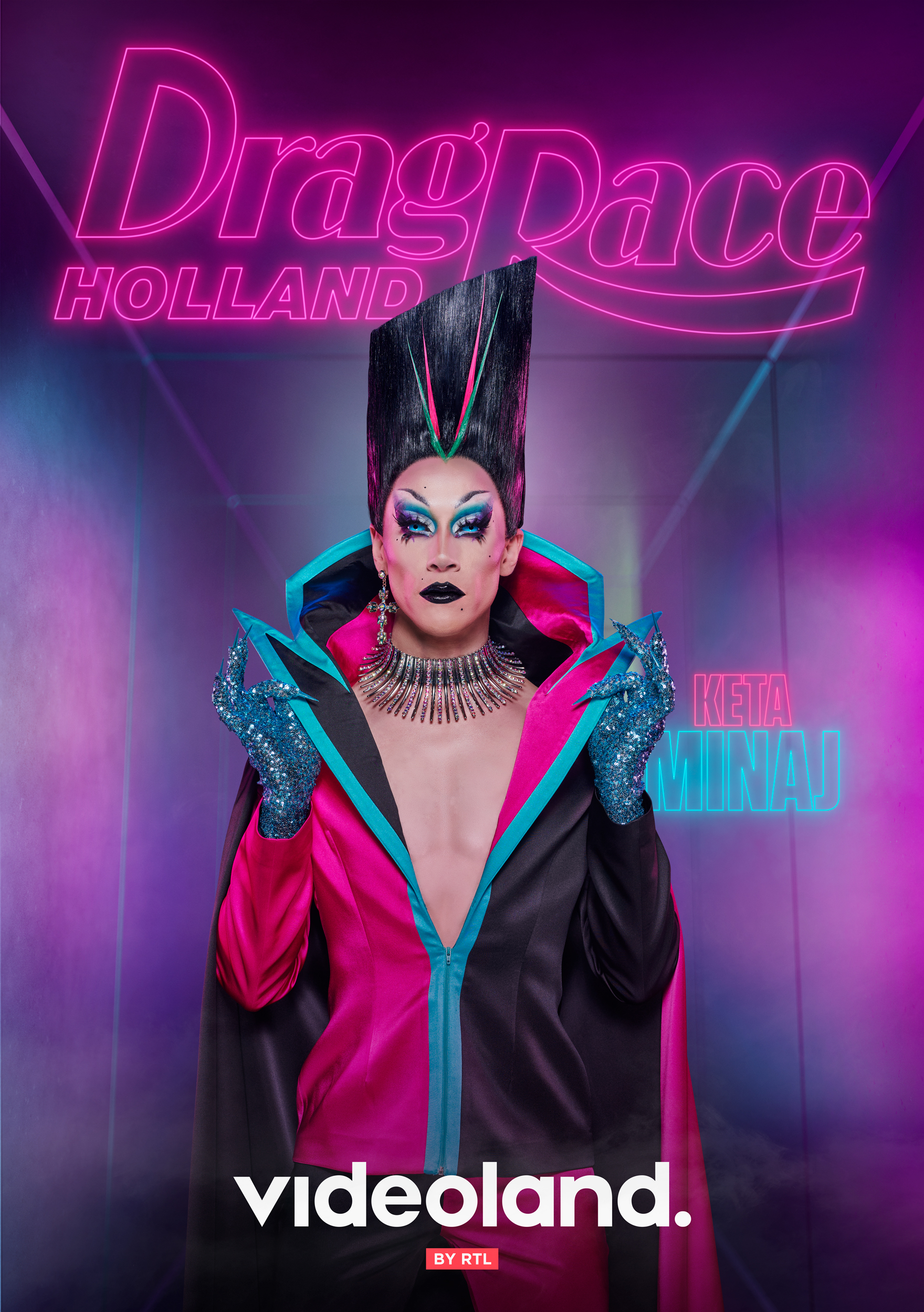 KETA MINAJ
He/Him , 39
Amsterdam
Keta Minaj, aka the Dutchess, is a performer in heart and soul,  powerful, elegant, talented, and a little crazy; a real Bitch. It is always a party with Keta, and she'll take you on a trip, where she'll enchant you with her sexy moves, infectious energy, and impeccable looks.
With a mostly conceptual style of drag Keta transforms into all different kinds of fantasies to give you the "WOW effect" with her international allure she fits in perfectly in the international drag scene.
Want to see crazy looks, amazing dance moves and something different every time keep an eye out for Keta Minaj
My little puny
He/Him , 39
Amsterdam
Meet My Little Puny; a fierce performer who as a newer queen has established herself quite fast in the local Amsterdam drag scene. My Little Puny is an ode to femininity and won't likely wear the same look twice.
She doesn't feel like she fits in just one box or one style of drag, drag should have any rules and you should express yourself freely.
She sees herself more as a concept queen where she effortlessly switches between genderfuck drag and femme, or anything in between.
With a background in theater and dance, this one is one queen to watch!

LOVE MASISI
They/Them, 40
Amsterdam
There was a little child from Port-au-Prince, Haïti. This child wore dresses and called themself Masisi. when this boy grew up Love Masisi, a Caribean queen and true entertainer was born.
Love Masisi has performed on the biggest stages and musical shows and theater in the world and won the title of "the best ass in the world" 
Next to that, you could recently catch them on the Dutch tv show about drag  'Make up your mind" as well as "I can see your voice" So they have some kick-ass vocal cords too!

TABITHA
He / Him , …
Amsterdam
Tabitha a true legend. in the drag scene.
A sexy and slight slutty show queen and entertainer trough and trough. Super camp, but also fishy and a club kid.
Tabitha is known for her direct and honest humor and comedy, what you see is what you get with her and that is why everybody loves her.
She is a regular face in the Amsterdam scene where she hosts her own nights and provides space and a platform for newer baby queens.
Her performances are very diverse, you can never call her a one-trick pony and she can't wait to show the world Tabitha 2.0
Go follow this queen!

VIVALDI
He / She / Them , 22
Enschede
Vivaldi a true artist, knows everything about wig styling and makeup artistry.
She transforms effortlessly from glamour to spooky in no time. Which makes her compitition for sure.
In Season 1 Vivaldi styled the wings for Fred himself, but this is no guarantee for a positive outcome in the competition.
So let the games begin, and no queens is safe with this creative, artsy queen of hair in the mix.

THE COUNTESS
He / Him, 22
Amsterdam
The Countess is a true classic, she is timeless and her drag is a mix between modern and classic with a fetish edge.
Her big dream is to walk the major runways at fashion week and to strut around in the most stunning Couture garments.
The Countess has a heart of gold but is no pushover. where last season she was responsible for the beautiful make-up on Fred, now she is ready to enter the stage and competition herself. And race her way to the crown.

IVY-ELYSE
He / Him, 35
Amsterdam
Ivy-Elyse is one of the few Asian queens in the Dutch drag scene, and of Suriname Javanese descent. With her heritage, she wants to be an example for her dutch and Asian communities.
She is a true stage performer and tears the stage up with her amazing lipsyncs.
Together with previous drag race Holand contestants Miss Abby OMG and winner, Miss Envy Peru, she forms the iconic drag house named The Mermaid Mansion.
This stunning femme queen will do anything for the win. and to keep the crown in the family.

JUICY KUTOURE
He / Him, 24
Amsterdam
With Juicy you'll never get bored! She's juicy, vibrant, and super spicy. She uses drag to empower herself and to achieve her dreams. This creative queen is very well-rounded.
Her looks are traditional, sexy, and weird. you can't help but love her!

REGGY B
He / Him, 25
Amsterdam
He knew from a very young age that he wanted to be an entertainer. What exactly he didn't know. Until he ran into Miss Abby OMG and Reggy B was born.
After. one guest spot at one of Abby's shows everything went very quickly for Miss Reggy B.
Reggy is shady and has a big mouth at times but secretly she is a sweetheart. She is the epitome of a fierce baby queen with humor, inspired by pop culture.
Her favorite thing is to host her own show, where she can entertain the crown all night long. A true entertainer at heart.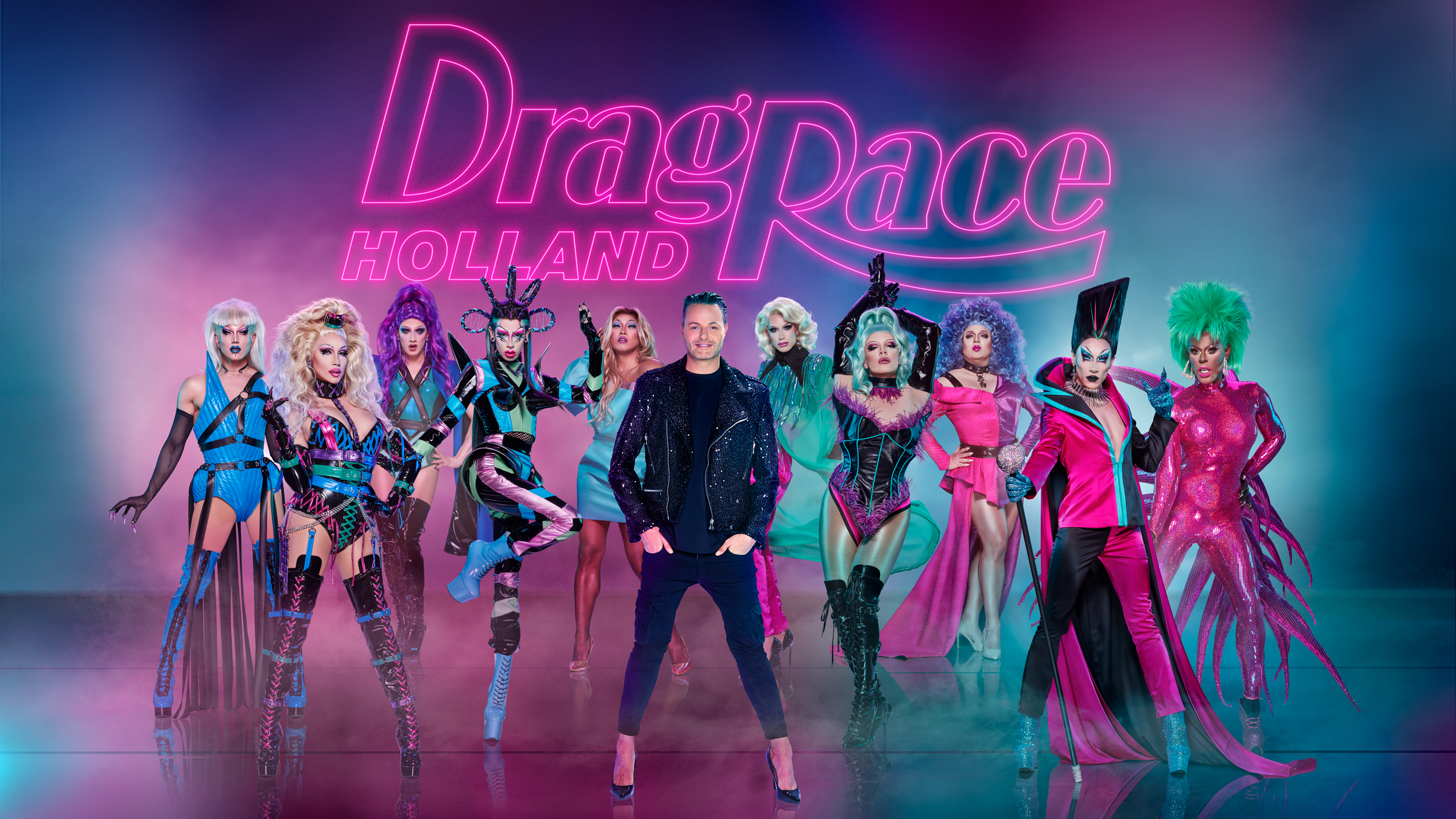 you can watch Drag race holland season 2
On August 6th Worldwide on  Wow presents plus or in the Netherlands stream it on Videoland. 
Photo credits
Videoland
Mark Engelen
Nick van Ormondt