At Folsom 2021, Mister B brought together four 

panellists

 from across Europe to discuss the increasingly relevant topic of 'kink at pride'. Over the past several weeks, Wings has caught up with three of them to discuss WHO they are, WHY they decided to speak out on the topic and WHAT they want for the future of our community. Our fourth and final guest, here to round off this series, is

… 

Mr

Rubber Netherlands as well as Mister International Rubber 23, Adalberto.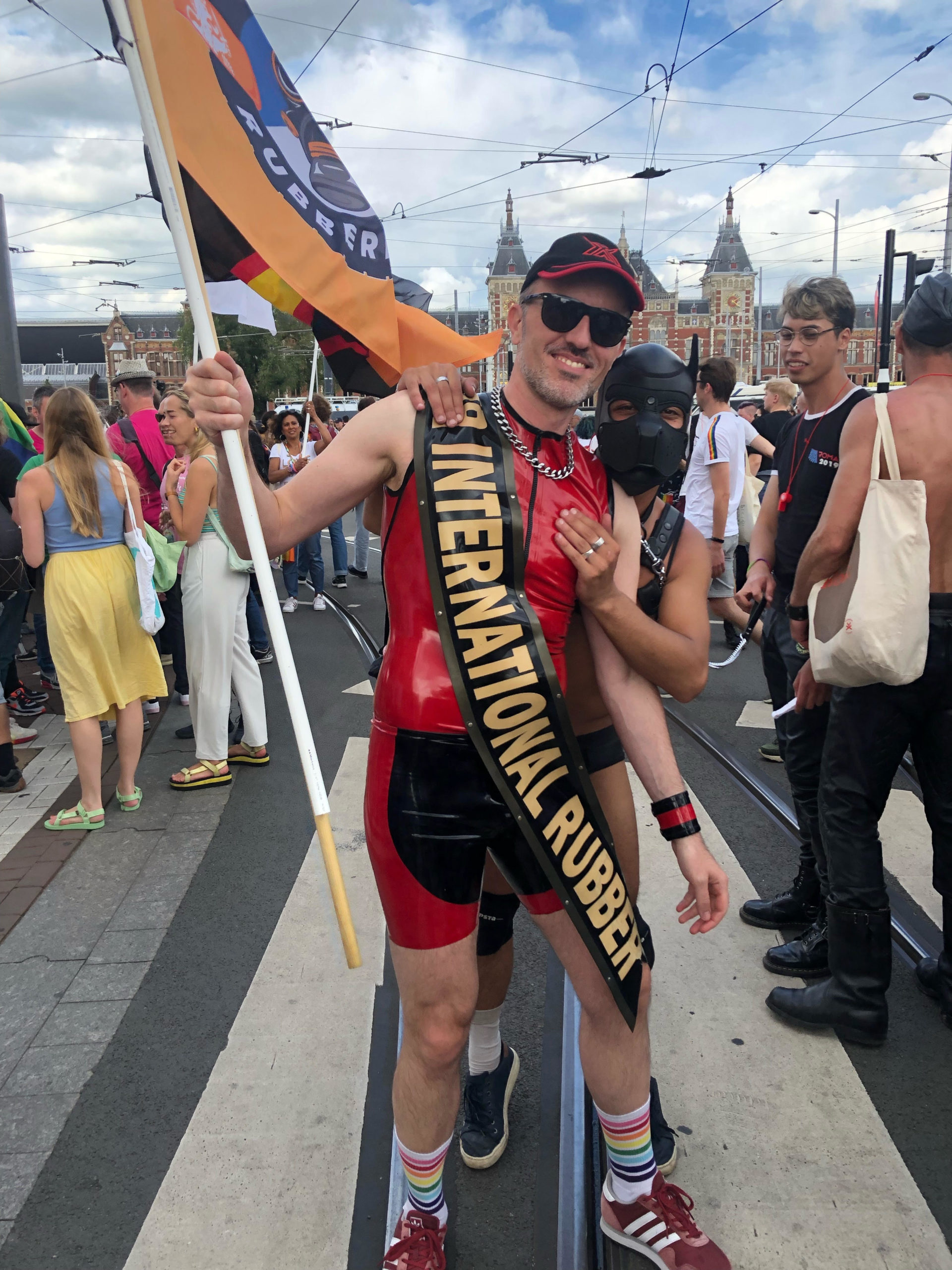 WHO 
I began exploring the fun world of kinks and fetishes when I moved from Italy to Amsterdam over ten years ago. However, It wasn't until I found myself experimenting with rubber and discovering my fetish for it that I started to play a more active role as a community member. Aside from the long-standing Mr Rubber weekends, which the Dutch Rubbermen organised, there were not many rubber socials. Honestly, part of it was that I wanted more excuses to go shopping and add to my rubber collection! I began engaging with other rubber groups and establishing a network of rubbermen, both here in the Netherlands and abroad, and eventually started co-organising rubber socials in 2018. My involvement led me to enter the Mr Rubber competition in May 2019, which I won. Later that year, in November, I became Mr International Rubber 23.  
I was fortunate to have been very active in my first months of holding those titles before the pandemic came along and shut everything down. For example, in 2019, myself and a group of rubber men walked the Pride events with other fetish groups to show the diversity and fun in our kink communities. We did Amsterdam Pride and other Pride events in the 'province', including Rotterdam, Zwolle and Amersfoort. The reactions from the public were all very positive. Our presence there generated a lot of genuine curiosity and engagement with people who were not yet confident enough to walk in gear at Pride. When COVID did hit, we had to move everything online. One of my proudest lockdown-facilitated achievements is 'The Kinky Talks' – a recurring online event that I co-host with my friend Hans, a kink-aware coach and therapist. (Psst… You can read more about The Kinky Talks here.)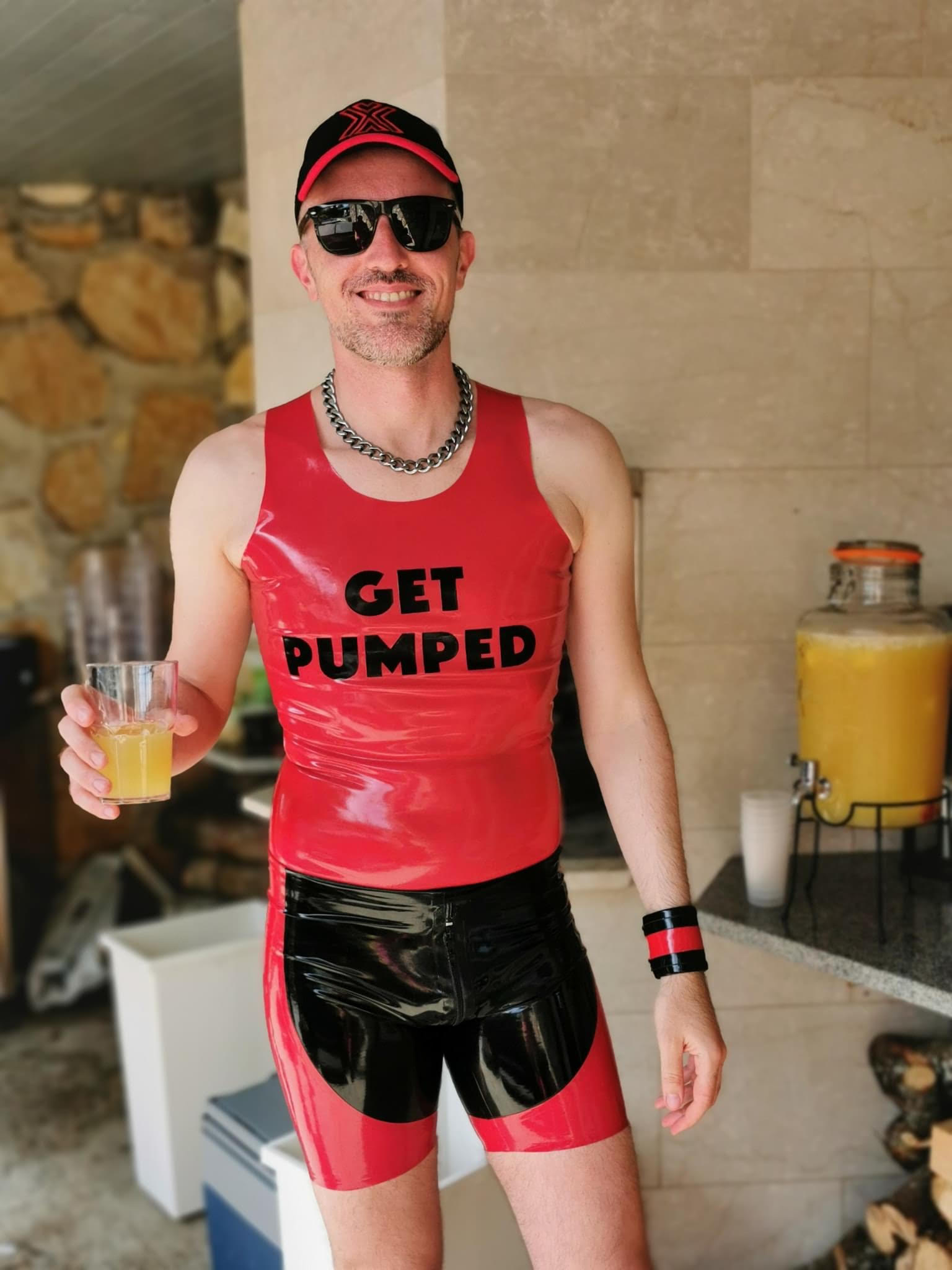 WHY 
When Mister B asked me to be a panellist at Folsom and discuss this issue of kink at Pride, it forced me to reflect on my experiences at Pride as a kinkster. It made me realise just how privileged I am to be living in Amsterdam, where so much is accepted, especially in comparison to other parts of the world. However, it's important to remember that that is not the case in every city. When kink was banned this year from Cristopher Street Day in Bremen, it reignited something in us. As a result, we saw many fetish people speaking out and fighting back for our rightful place at Pride. But it also served as a poignant reminder that when things are going well, we cannot sit back and take that for granted. So even in cities like Amsterdam, where perhaps we haven't experienced that backlash or repression, or at least not to such an extent, we must remember that the freedoms and rights that have been won can quickly be lost if we do not continue to stand our ground. 
These discussions on the panel also brought up the question of where we draw the line regarding kink at Pride. Do we permit or even encourage sex on the street in broad daylight because it is our right, or do we try and be 'respectful' to the opinions of those outside the fetish community? One could argue that flogging, for example, is a more intimate act than penetration. It goes without saying that it is a sensitive topic with many grey areas and no clear-cut answer. However, Daniel Rüster, the co-founder of Folsom, explained it in the best way possible. He said that when they were choosing where to host Folsom, they had two options; either have it far outside the city where people could do whatever they wanted, or have it centrally and accept that there would undoubtedly be more restrictions. Even knowing there would be a small price to pay, they chose the latter. For the prevalence of our community, it is more important to be visible to the rest of the society than to have full-on BDSM sex in public. There are plenty of hotel rooms and dark rooms for that!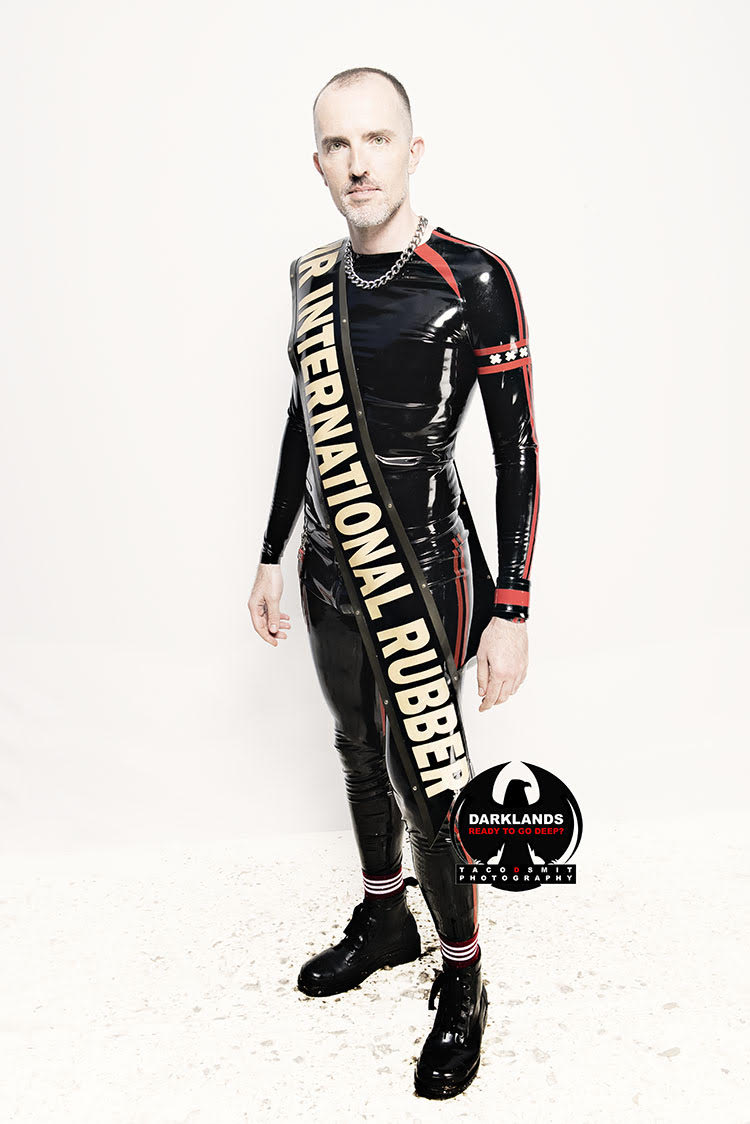 WHAT 
With these panels at Folsom, Mister B has started two critical discussions regarding kink at Pride and inclusivity in our community. I hope that we continue to engage in those conversations. And we don't need to wait for the next panel or platform; we can have these conversations in private between fellow kinksters or even with people outside the community. The first step, and a powerful one at that, is to talk about the issues our community faces and acknowledge not only how far we've come but also how far we still need to go. Another thing I would hope for the future is that more fetish people attend these Pride events and march on the Pride walks. To touch back on what Daniel Rüster said, it's crucial that we show up as proud members of the fetish communities we belong to and as rightful members of the LGBQTI+ rainbow family. Because we do belong at Pride at the end of the day, and visibility is needed to ensure acceptance.