"A FUN AND SAFE SPACE TO TALK AND LEARN ABOUT KINKY STUFF WITH LIKE-MINDED PEOPLE": THE KINKY TALKS BY HANS & ADALBERTO IN A NUTSHELL. KICKED-OFF A YEAR AGO AT THE ONSET OF THE PANDEMIC, THE KINKY TALKS HAVE RECENTLY REACHED THEIR 16TH EDITION, WITH ATTENDEES CALLING IN FROM ALL OVER EUROPE, BUT ALSO THE MIDDLE EAST AND THE USA.
The Kinky Talks have discussed a wide range of topics, from total fun to more serious ones. From the best "rubber housewives" tips to take care of your latex outfits to the impact of COVID on our kinky sex lives; from the psychology of kink and Dom/sub-space to the best online media for your fetish accounts; from boundaries and consent to polyamory. Including some very cool guests who shared their passions and views.
Kinky lifestyles need info too…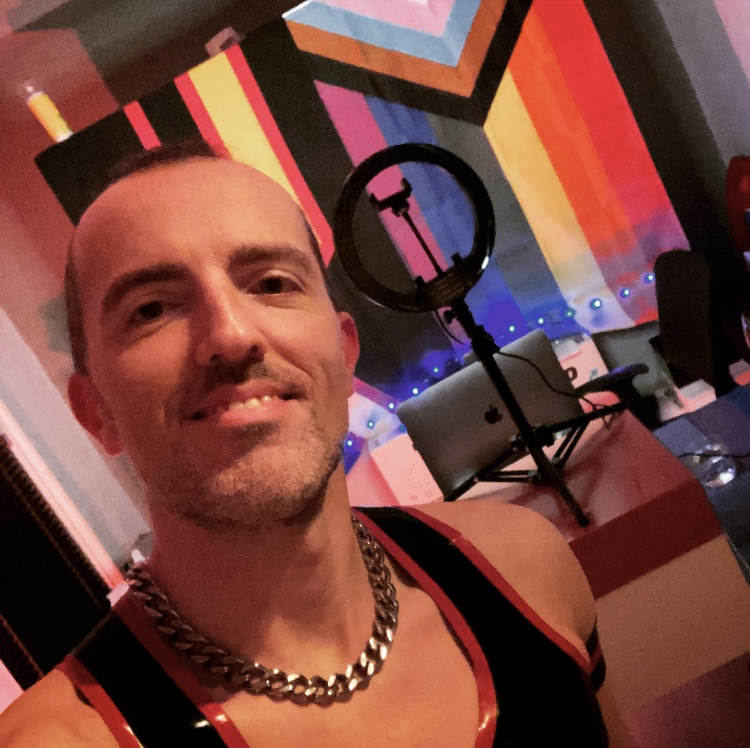 While there is a focus on the experiences of kinky gay men, the Talks are open to all genders and experiences. "We have 4 basic principles", Hans explains, "Respect, Fun, Open-minded, Responsible. We don't believe in telling you "how you should…" and we don't believe that it is very helpful to be told. Respect is the main "rule" in our online gatherings. Fun: if you can't laugh, you can't cry. Open-minded: amongst Adalberto and I, there is not much that we did not try: there is no room for shame. Responsible: If you think things through and are mindful about yourself and your play-partners, there is no reason to not mindlessly let yourself enjoy the moment."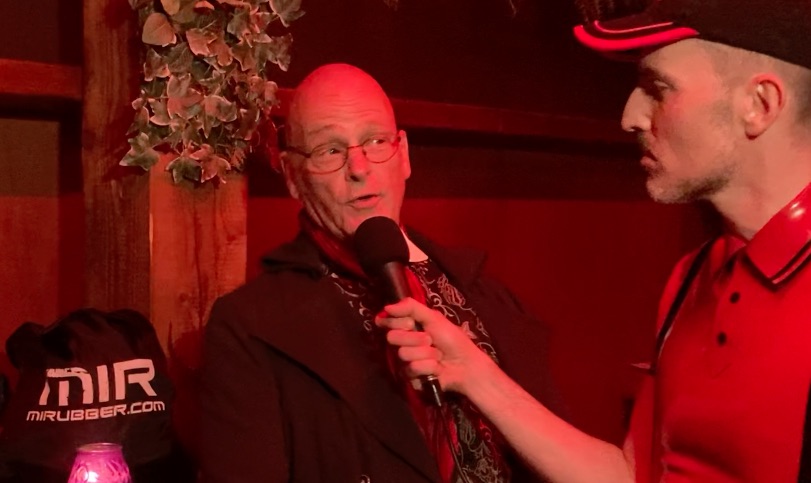 How did the idea of the Kinky Talks develop? Adalberto: "Based on my decade of experience in the fetish world, I wanted to create new opportunities for us kinksters to share our experiences and ideas, adding an education layer to it, but in a fun way. Talking about the fun stuff, and also the pitfalls we should be aware of, in order to have even more fun with what we do". Then, early in 2020, just after Adalberto brought the Mr. International Rubber title back to The Netherlands, he met Hans and shared these ideas. Adalberto: "I still remember that we were having a drink at the bar and Hans just said: 'I see you are really motivated: I will help you".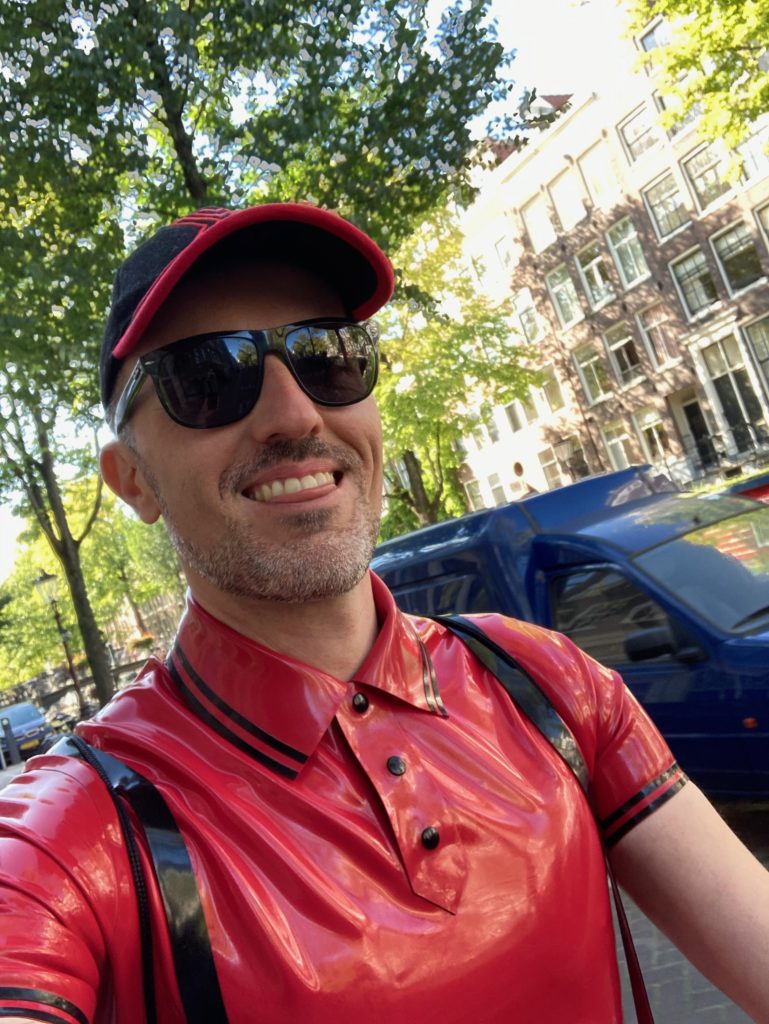 We both feel we have some responsibilities. Adalberto, as an engaged member of the fetish community, Hans, as a kink-aware therapist and educator, we think it is important to talk about BDSM, Fetish & Kink in a realistic AND in a fun way. There are so many misconceptions about BDSM, fetish, and non-monogamy, both outside and inside the community. People can improve their lives through BDSM and people can also get hurt by BDSM. We liked to start a group to talk about not only the glam-side but also the realistic sides of kink culture.
Because -if we are honest- there are pitfalls in our scene. So let's have a look at them, give decent information and let's talk about responsibility. And there are also possibilities in our scene. So what are the ways to improve the fun, to deepen our (BDSM) relations?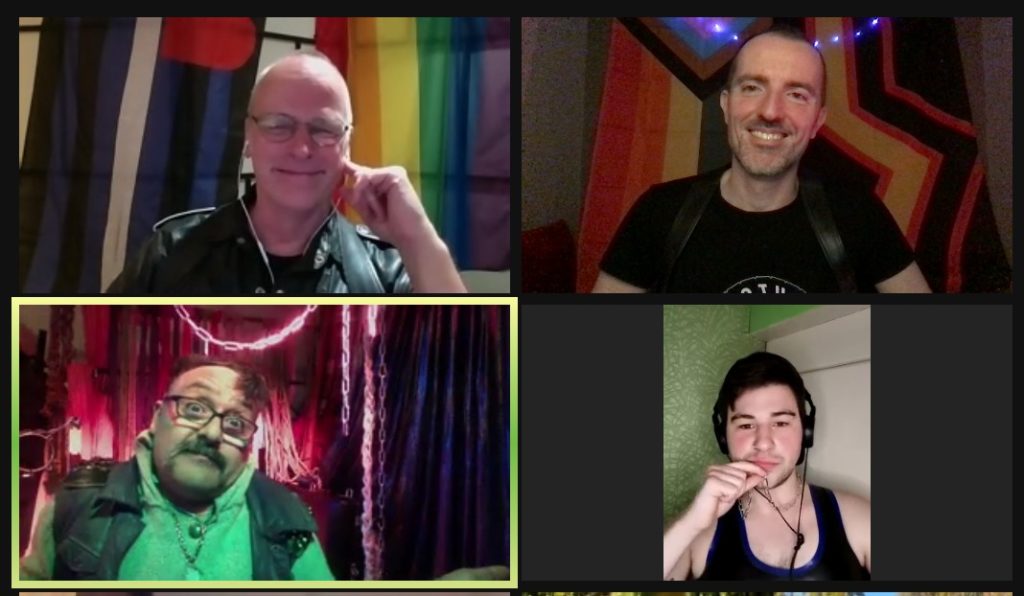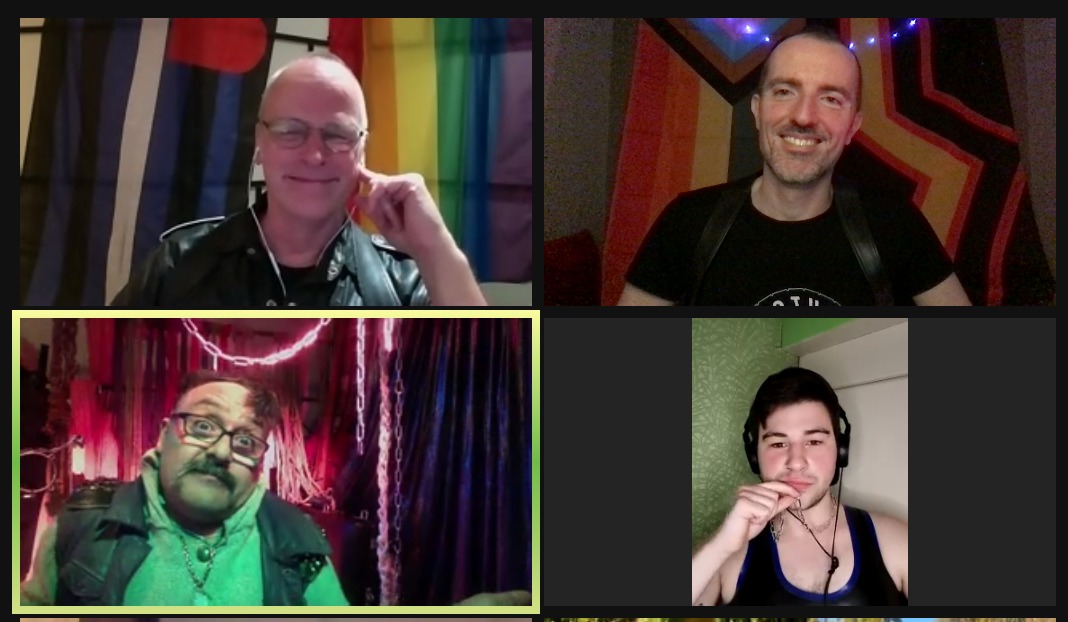 We had lots of ideas. "So let's start a discussion-group in our city of Amsterdam", we said.
…and then Covid happened.
But since Hans coaches online anyway, we thought let's use his Zoom-account and have online kinky talks! And the 27th of May 2020 we had our first of now over 16 Kinky Talks.
The Kinky Talks Format
The format of our talks is simple: we start with an introduction on the subject and then we open up a discussion that can go anywhere. We record the introduction without any interruptions and publish it on the website. We don't record the whole thing, because we want the Kinky Talks to be a safe space in which everybody can talk freely (or even just listen) with privacy. But Hans makes a very comprehensive summary of the main discussion points, which is published together with the video. In this way, we maximize knowledge sharing while keeping a safe space.
Subjects discussed recently include:
Dark Eros: Tantra and BDSM (guests Viktor and Jakey)
What's your favorite online fetish platform?
New Year's Resolutions (bucket & fuck-it lists)
HIV & PrEP & U=U (guests: Stephan and Snorella)
How to Avoid Drama
Dom space, subspace (guest: Spot)
Consent: a need or a hindrance?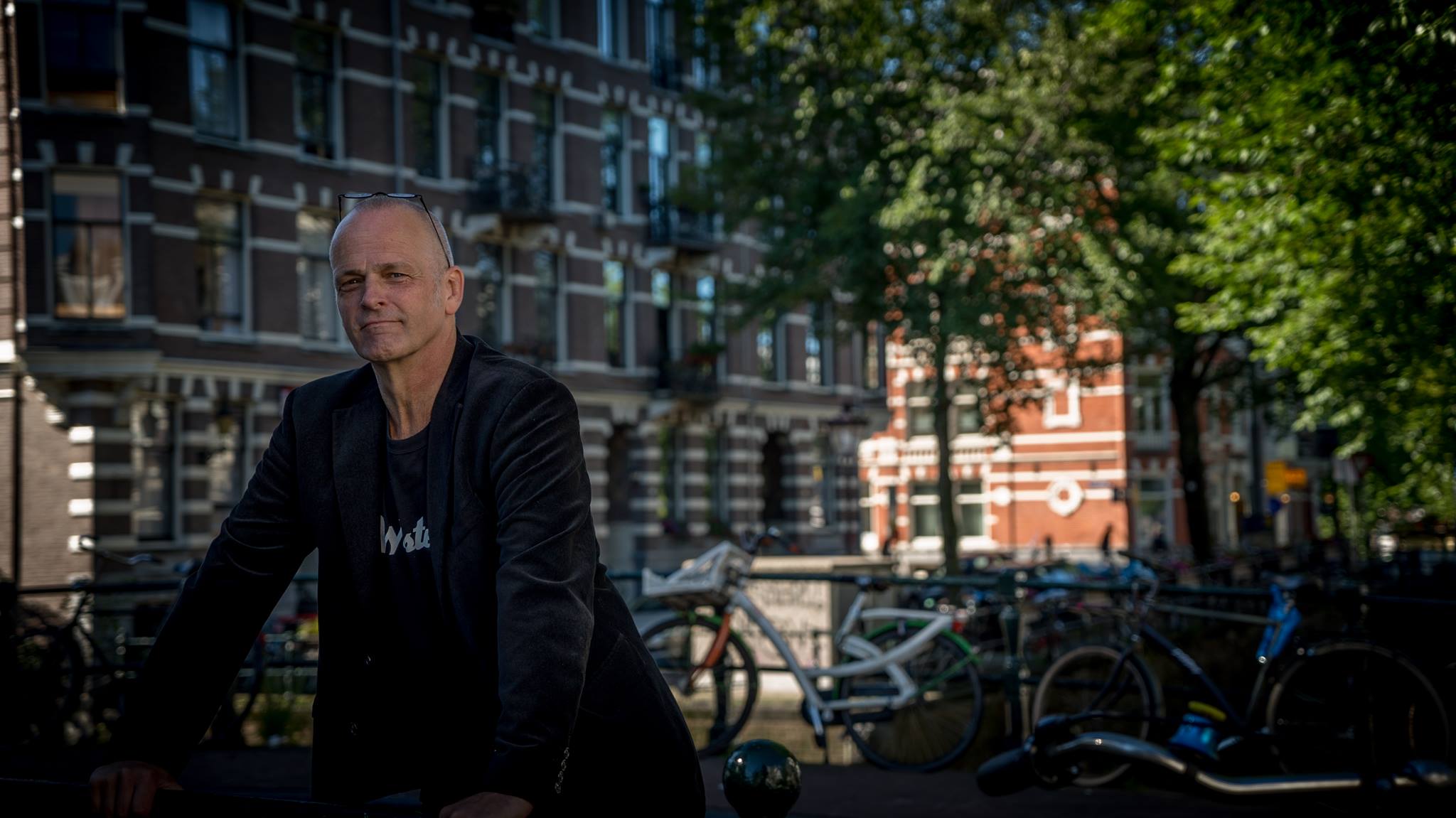 Hans West is a kinkster for over 40 years now, a therapist since the late eighties and earning his living as a Kink-Aware therapist since 2012. He helps people to give kinks and love-styles a solid place in their lives. Helping people to get out of the closet, and helping partners to accept or respect the kink of their partners. Hans teaches Kinky Techniques to the interested and teaches about fetish and BDSM to students and healthcare practitioners. Hans is stationed in Amsterdam but his online clientele is literally from all over the world.
KinkAwareCoach.com (Eng)
KinkindeRelatie.nl (NL)
Email: HansRJWest@Gmail.com
linktr.ee/HansWest,
insta: HansRJWest,
twitter: HRJWest,
fb: KinkAwareCoach
You don't have to talk about your kicks and kinks, but at a Kink Aware Coach, you at least do not have to be silent about your wishes.
Adalberto is very active in the fetish community, especially during the last year. He holds the Mister Rubber Netherlands 2019-2020 and Mister International Rubber 23 titles.
You can contact him at:
Instagram: @mir23_rubbadamNL
linktr.ee/rubbadam
If you want to join, go to www.kinkytalks.nl and register for the newsletter to stay up to date about upcoming events. Our regular schedule is Wednesday evenings, every three weeks. Upcoming topics include non-traditional relationships (non-monogamy and polyamory), Kink and psychotherapy, How to dominate, Chemsex without dependence or addiction, fun with pain, you know… stuff like that 😉 And suggestions are always welcome!