HUNGER FF IS AN INTERNATIONAL, FIST-FUCKING PHENOMENON. HIS HOLE CAN TAKE THE BIGGEST AND ANGRIEST OF FISTS. HE'S WELL KNOWN NOT JUST FOR TAKING IT DEEPER THAN MOST, BUT DOING SO EFFORTLESSLY AND ALWAYS WITH A SMILE ON HIS HANDSOME FACE. HIS FAMOUS PROLAPSE HAS BEEN LICKED AND SUCKED ON BY THE LIKES OF MANY A HORNY PORN ACTOR AND FAMOUS FUCKER. HE'S A SEXY STUD, BUT ALSO FUNNY AND SMART SO WE WANTED TO DIG ELBOW DEEP INTO THE BODY AND MIND OF THIS INSATIABLE PIG TO GIVE YOU MORE THAN JUST THE TIP. DIVING RIGHT IN, HERE ARE A SERIES OF QUESTIONS ANSWERED BY HUNGER ABOUT HIS HOLE, HIS MIND AND HIS STORY.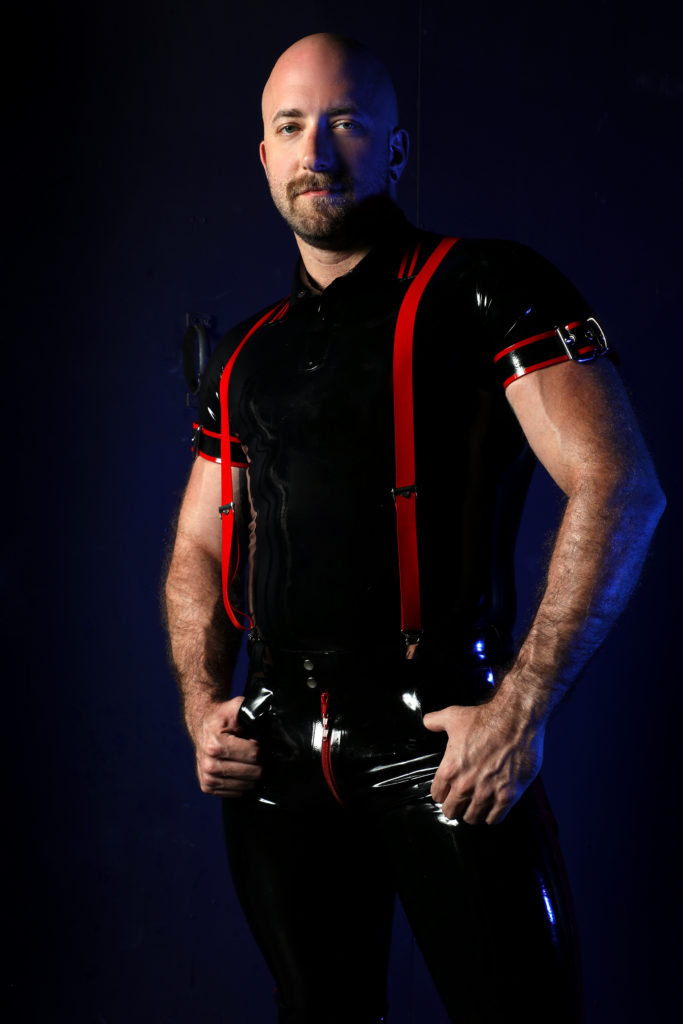 When and or how did you realize you were into fisting?
First of all, thank you Frank and Mister B for asking me to be a part of this interview! My earliest recollection of getting into or discovering fisting was probably when I was around 15 or 16 years old. I remember being on my family computer and discovering the world of online pornography and stumbling across FistingCentral.com. I remember very vividly it was a video of Matthieu Paris, who I still look up to this day as the king of fisting. I had been experimenting by putting things up my hole as a teenager but as soon as I turned 18 and discovered ManHunt. I made a profile and checked the box for fisting and within a few weeks, I had taken my first hand in my butt. I was hooked immediately. 🙂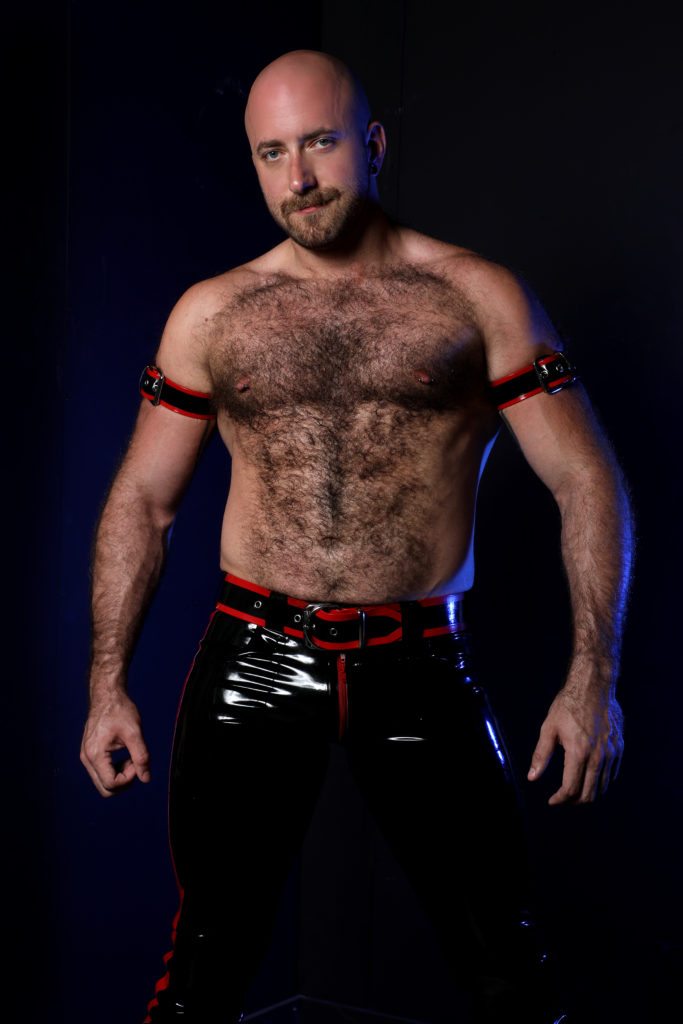 It sounds like a natural fit! As you have so much experience, you are definitely a role model to many in fist training. Many of them would surely like to know how long it took before you were able to go elbow deep?
Oh, the role model term! I always feel humbled and at the same time sorta cringe at the title because I always feel like it's a lot of pressure for these guys who look up at me as an example. I try to instill the idea that it's a journey, not a race, and we all start somewhere. So many guys want to rush the experience but you gotta stop and smell the roses (rosebuds?) along the way. My experience has always been that my anatomy was a little different. I'm really tall and have a wide set of hips and a long torso. So depth and width always came sort of easy for me. But I do remember that I had a boyfriend for about five years starting back around 2010. Whenever he'd leave for work I would bust out my toys (specifically a big fat doubleheader) and would just work a little bit every morning on straightening out the curves and bends in my hole. I would say I took my first elbow probably around six years after I took my first fist.
It's important to note that every body is physically different. It's great that you explain that it wasn't an overnight achievement getting elbow deep and that your insides are not necessarily the same as the folks reading this. Sometimes we assume we can all do the same things, but that isn't the case.
Speaking of your insides, you are always cleaned thoroughly, and that isn't always so easy to do. What is your douching secret or routine?
The secret is there is no secret! Accidents happen to me just like they happen to everyone. I have a pretty bad diet (I'm a sucker for fast food) but there are certain foods I know to avoid. I don't eat anything that looks the same coming out of me as it did going in. So no corn, no whole blueberries, no peanuts. Don't get me started on popcorn kernels. I clean out just like everyone else, rinse, and repeat. Sometimes I'll fill up with water and tilt to the left since that is supposedly the way your intestines lay and allows the water to flow back out easier. My cleanouts always go one of two ways: Superfast (15 minutes) or the never-ending story.
I think most of us can relate to that one of two ways, but those are some helpful tips! Thanks! Now, just for fun, who has the biggest hands, you've ever taken?
Oh, this one is easy. I always used to joke around and say "I've never met a double I couldn't handle." And then I met Travis Jon in Detroit, MI. He has hands like… well, they're basically like giant size hands. I could swallow one and maybe like 3/4" of the other one before I felt like my hip bones were going to crack. But we're supposed to meet up again soon sometime over the next couple of months so I want a second stab at them because I REALLY wanna get both his paws in me.
Oh, I wanna see that video! Besides fists, are there any other particular objects you like to get up in your guts?
I've actually never been a fan of putting things that aren't toys or hands in my butt. I've experimented with some things, oddly enough, my "Hole FFoods" series with AmericanFF where he eats things like spaghetti or dumplings from my hole which turned out to be some of the most popular videos I've ever shot. I'm a huge fan of Mister Hankey's dildos, so those frequently find their way inside me. Recently I spent a month in Mexico for my birthday. I told my roommate I was stupid hole hungry and so we went to Walmart on a mission to find something that could double as a butt toy. I ended up going home with a set of six Racquetballs which I proceeded to pop in and out for guys on my webcam. 🙂
You were recently unjustly victimized by Only Fans' censorship rules. Can you tell us about that and how you feel about it?
Yes, OnlyFans has begun arbitrarily enforcing the loosely written censorship laws in the UK where they are incorporated. For a long time, I was convinced I was insulated from their targeting of fisters because I was making them so much money being in their top percentile. But then the hammer fell one day, just days before PornHub lost their ability to process payments with Visa and MasterCard. So in a matter of days, I watched three of my biggest revenue streams (OnlyFans, ModelHub, and xTube) disappear before my eyes. Initially, I negotiated with OnlyFans that they would allow me to post solo content, but then just a few weeks later they came back and said my solo content was also considered "obscene" and they removed me from their site. At that point, I decided it was time to channel my energy elsewhere.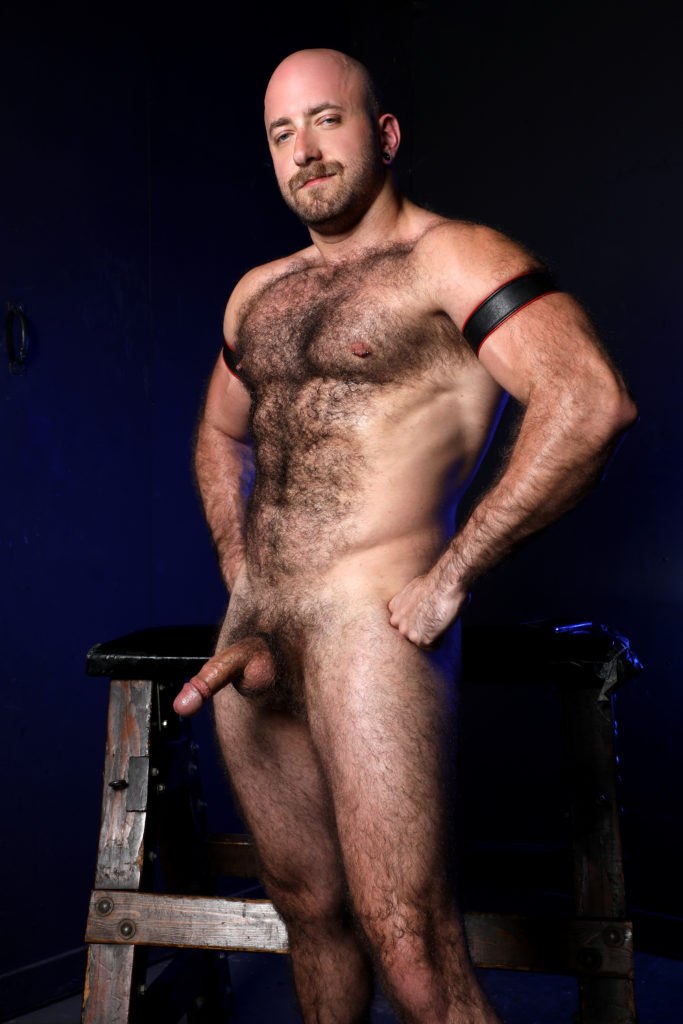 'WHEN HE WAS FISTING ME, HE SAID TO ME "WHAT A HOT PROLAPSE", PIG'
Smart move. We all seem to be running from the censorship police these days. The adult video industry is always changing. You once did professional porn work with production giant Raging Stallion. Can you tell us something about the professional porn industry that we might not already know?
I got my contract with Raging Stallion straight out of high school. I had been thrust into this world of big, roided out, muscle gods and I was just this scrawny 18-year-old kid still covered in baby fat. What people don't know is a lot of my first sexual experiences happened on camera for Raging Stallion. My first time taking a load in my mouth, my first threesome, my first orgy. All of that stuff that is usually private moments for people were public for me. To be honest I don't think I would have it any other way because I've developed a really healthy, comfortable attitude about sex in general. But back then I drank my own Kool-Aid and truly bought into the idea that I was actually famous. When I came back around a few years later as HungerFF, I came back knowing I wanted to approach it more humbly because I had the experience of the rise and fall of RJ Danvers (my porn persona) behind me. And that's served me well so far I think.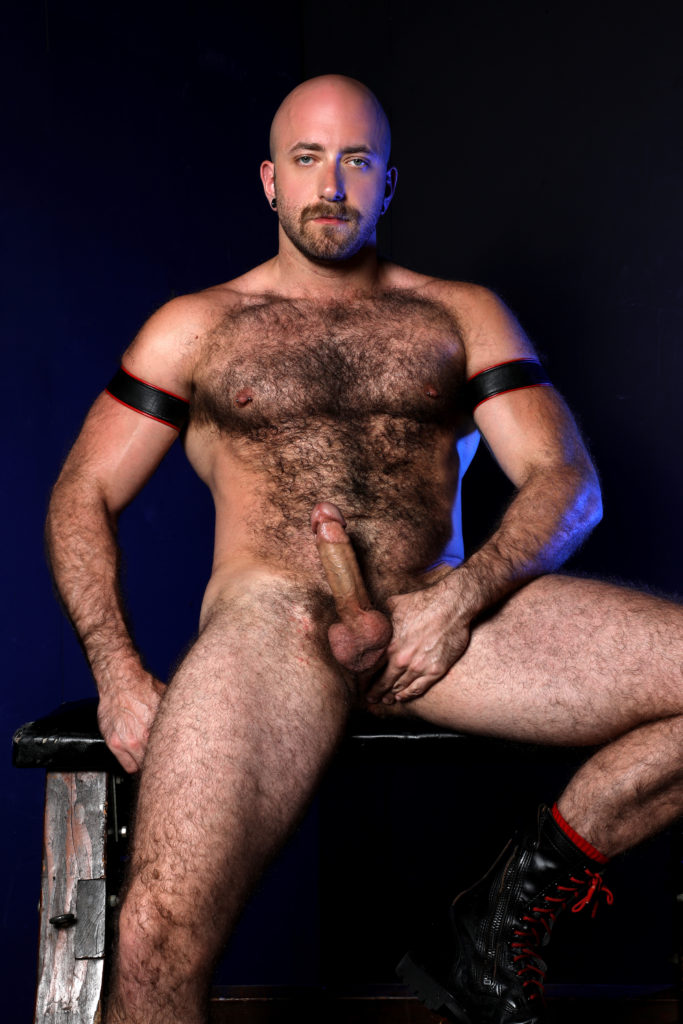 You are lucky to be someone who learns from their experiences. You talk openly about drug use and addiction. That's a significant contribution to our scene as many folks use drugs recreationally and sometimes in an addictive way, especially with sex. It's impressive that you speak openly because shame often keeps us from understanding ourselves or growing. Can you share a little bit about your experience?
Absolutely. I've struggled with crystal meth my entire adult life. One of the first guys I ever had sex with offered me a "bump of Tina". I had no idea what it was, I just knew this beautiful man with a banging body with all the materialistic things I thought I wanted in life was offering me this stuff, and my just out-of-the-closet, 18-year-old brain said "sounds like a great idea". It's probably the single biggest regret of my life. Fast forward to smoking, fast forward further to slamming. It's a bridge that I feel once you cross, you're fucked. I've been in 12 step programs for over a decade. For me, my triggers are loneliness, boredom, and heartbreak. The pandemic hasn't been easy for me. COVID-19 hit immediately after an abrupt end to what I thought was a fairytale romance. My whole world more or less imploded around me and then we're hit with this quarantine. So my using spiraled again.
Even though I hate being called a role model, I'm self-aware enough that I know guys look up to me as an example. So it's always been critical for me that I'm sober in the videos I film, that when I have to represent the community in some way (when I was on Howard Stern for example), that I do so with a clear head/mind. My decision to talk openly about my struggles with drug abuse on the Such FFun Podcast was my way of finally getting it off my chest that I am not this fisting superhero people think that I am. I struggle, and I have demons like everyone else. I'm still hurting from the trauma that happened to me in 2019, but I'm working on healing and growing and learning from the experience so I can approach things in a healthier, sober way going forward.
That's very honest, brave, and commendable. Good for you. You've become very popular over the past few years and seem to have a very successful business. What plans do you have coming up for your growing Hunger FF empire?
Well, I have this little project I'm starting called HungerFF.com. I'm currently in the process of building out my own platform to host my content and not be bound by the restrictions placed on me by platforms like OnlyFans, or at risk due to the bad business decisions made by companies like MindGeek. I want my own space, where I can create the type of content I want without fear. I've got an upcoming merchandise line called HungerWear that I'm getting ready to kick off on Threadless, featuring designs by my friend BigButtGeek. Once the site launches, I'll also be creating bi-weekly SFW updates where I'll talk about my experiences in content creation, building a brand, fisting tips, or whatever else I want to talk about. There are times I've been told I can be unapproachable, or that people think I am stuck up. In reality, when I'm not on as HungerFF and I'm just Ryan, I'm actually really shy. I want to use the new site as an opportunity for people to get to know me not just as the guy who takes arms to the armpit, but as an actual human being too.
Sounds like a good plan. Where do you see yourself in ten years?
Ten years is a long way away! I'll be 42. Hopefully, I'll have found my fisting husband by then who takes care of my cunt on the daily like it needs. 🙂 I 100% see myself still in the porn industry in some fashion. I have an idea for what would essentially be Phase 3 of HungerFF, a project I'll start sometime that I'm tentatively calling "HungerFF Presents". I don't see myself always in front of the camera, but I do have an eye for making good, high quality, and authentic fisting content and I think I can translate that and capture it with other guys (myself not included). Other than that, I just hope to be able to continue traveling and seeing the world and meeting hot guys who like having big things put up their butts. I love the fisting community so much and I'm grateful to be a part of it.
Last question, if you could get fisted by any famous person, living or dead, who would it be?
This one is easy. Matthieu Paris is the king of fisting and I'd do just about anything to get to play with the legend himself.
Thanks for doing this interview with me, it was great. Look forward to working with you guys again in the future.
Want to know more about HUNGERFF?
Check out:
Follow him on Twitter: