Cologne Fetish Pride
25mayAll Day29Cologne Fetish Pride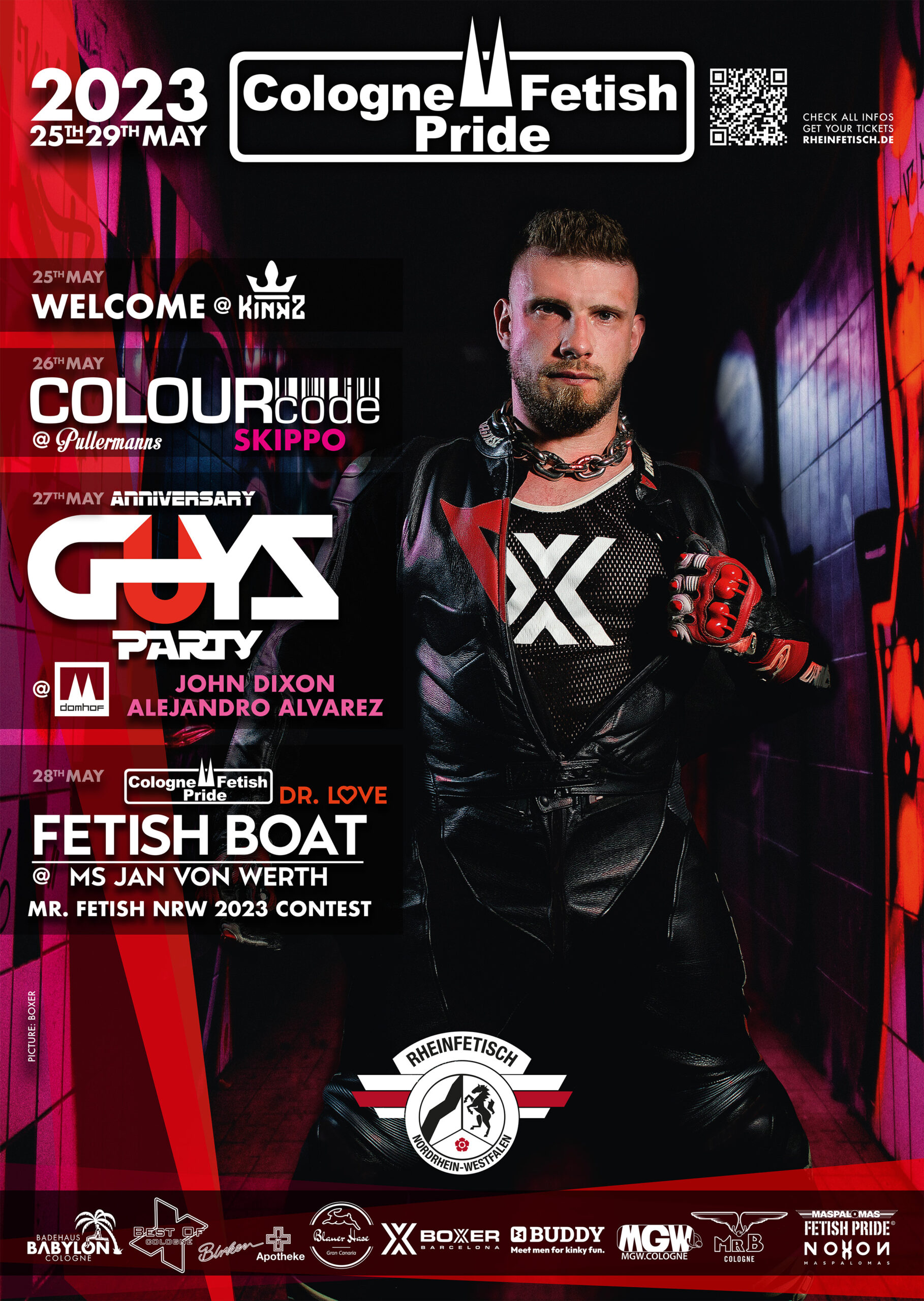 Event Details
About
Cologne Fetish Pride is a weekend of fun that attracts kinksters from all over Europe and abroad. In addition to the 'highlight' events, visitors can expect an action-packed weekend filled with fetish meet-and-greets, happy hours, brunches, dinners, cruising and a fab bit of retail therapy.
Highlights
GUYZ @ Klub Domhof
DJs John Dixon & Alejandro Alvarez, an XXX show, an XXL playroom and of course thousands of scantily-clas fetish gays! 
Mr. Fetish NRW 2023 Contest @ The Fetish Boat (MS Jan von Werth)
Combined with a sight-seeing trip down the Rhine, the candidates up for election will be presented and guests will choose the new title holder. 
What to wear
As with any event-packed weekend, you'll want to bring options – from full on fetish gear to more relaxed 'regular' clothing. Only the main party, GUYZ, enforces a mandatory dress code but luckily there's still some flexibility. Here are your options: leather, rubber, puppy, sportswear, army or uniform. 
Pro tip: If you don't have time to order online, pay a visit to our concept store whilst you're there @ MGW Cologne!
Time

may 25 (Thursday) - 29 (Monday)