For those who are familiar with the Mister B Amsterdam store, the large black wall behind the front counter usually hosts 10 -20 different fetish party posters from around the area all year long. Well, as we all know, all parties have been put on hold in the Netherlands and so that means we don't have any new and relevant posters to decorate this naked wall. For that reason, André Donker, Store Manager has curated a small collection of local fetish photography works to dress the suddenly nude space, which simultaneously celebrates our currently party-less, yet still thriving community.
Seven works are now adorning this singular wall, each by a different artist from the fetish community, each presenting a unique piece of a multilayered scene. From bondage to leather, these seven pieces capture the dark and diverse essence of both Mister B and the Amsterdam fetish scene.
The works will be visible from June 14 to July 18, inclusively at the Mister B Amsterdam store for visitors, with an additional bonus opportunity for customers to win one of the large photographs in a draw on July 11!
You can find out more about the works on the Mister B Amsterdam Store Facebook page: @MisterB.Amsterdam
*Please consider the shop's maximum capacity COVID-19 safety recommendations when visiting.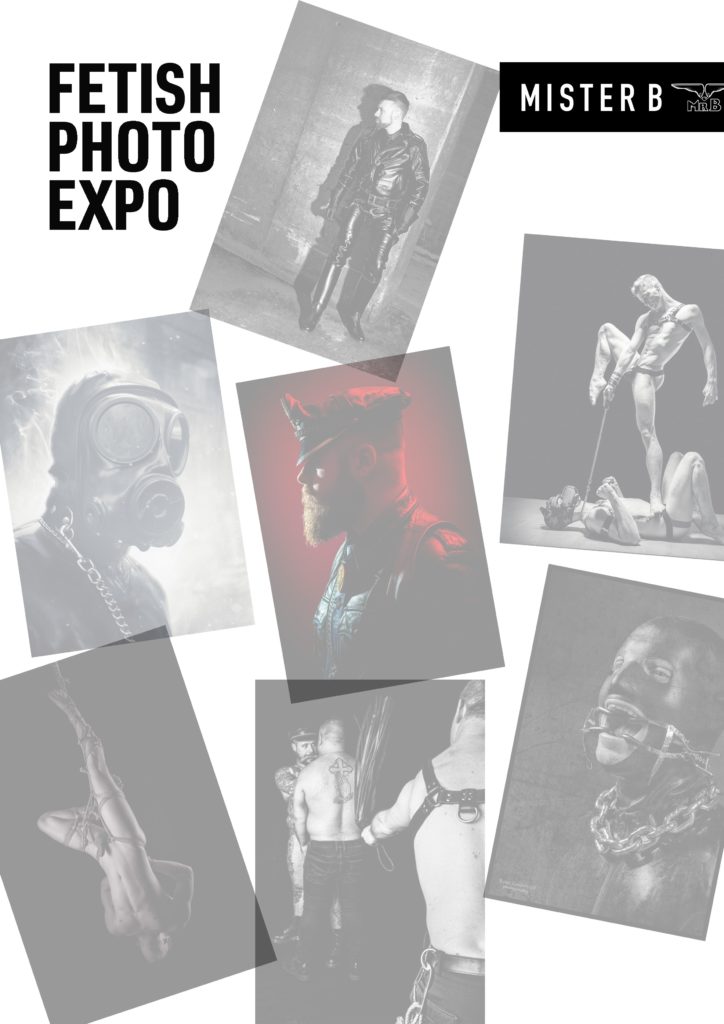 Fetish Photo Expo
Dates: June 14 – July 18, 2020
Times: 12:00 – 18:00 daily
Location: Prinsengracht 192, Amsterdam
Photographers:
Arjan Spannenburg
Gabriel Batenburg
Max Samauth
René Zuiderveld
Suzanne Van de Laar
The Puppeteer
Taco D Smit